Let's partner up to expand your brand globally!
With ESOMAR, you get a partner that values a personalised approach and measurable results. Join the many companies who have put their trust in ESOMAR's services.
-- ESOMAR | source
Research World is unique in bringing the best and most significant developments in data and insights to tens of thousands across the globe every year.
Share your thought leadership with the world...
Whether you're an agency or a supplier to the industry, the success of your business is built on expertise and knowledge.
What better way to do this than through an advertorial published on this website, an advertorial is a featured blog that you can author where you will share your perspective, demonstrate the application of your products, and position you and your brand as a go-to reference.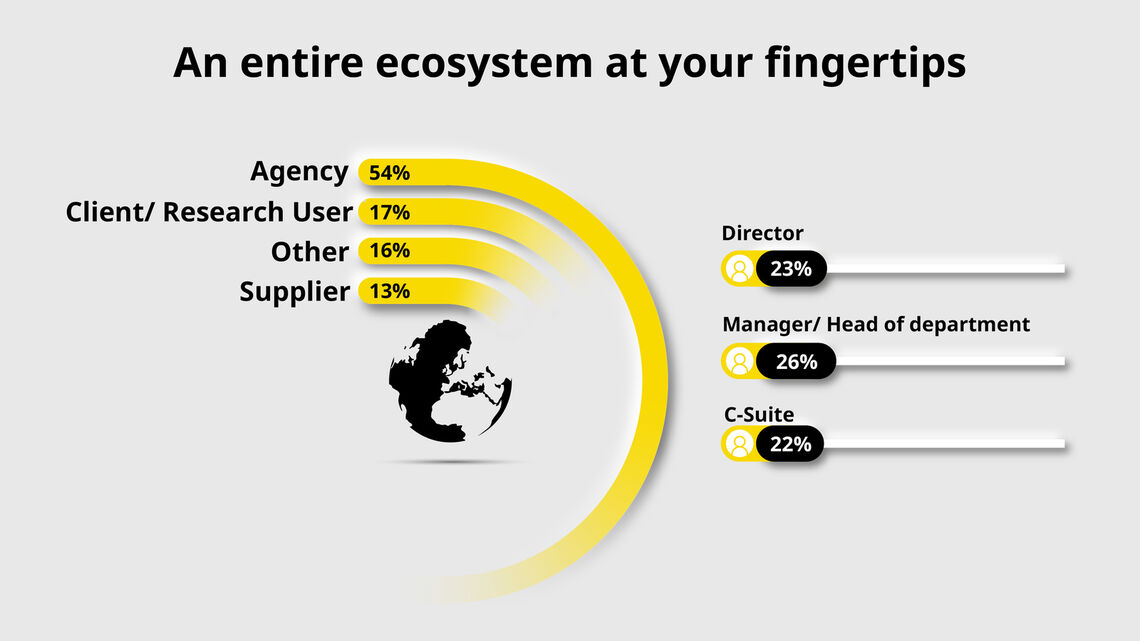 -- ESOMAR | source
We reach senior level audiences and touch the entire insights and analytics ecosystem. From the suppliers to the end-users.
Convinced? Let's get you started.
Expose your brand using advertising banners
Research World offers a wealth of possibilities to promote your brand using your digital web-banners placed strategically within world-class content that inspires you and your global audience and in dedicated newsletters to Research World's audience.
With multiple formats available on our website to ensure that your advertising banners are seen at their best like on desktop, tablet, and mobile devices.
Convinced? Let's get you started.
Looking for a different form of partnership?
We love a challenge, and love to support you, so if you've got another idea for a win-win business partnership, don't hesitate to get in touch so we can explore how we can help you reach new heights.