Helping increase respect for and dignity of waste pickers in Bengaluru, India: Part 2
Invisible to Invaluable – How research and behaviour change communication is helping increase respect for and dignity of waste pickers in Bengaluru, India: Part 2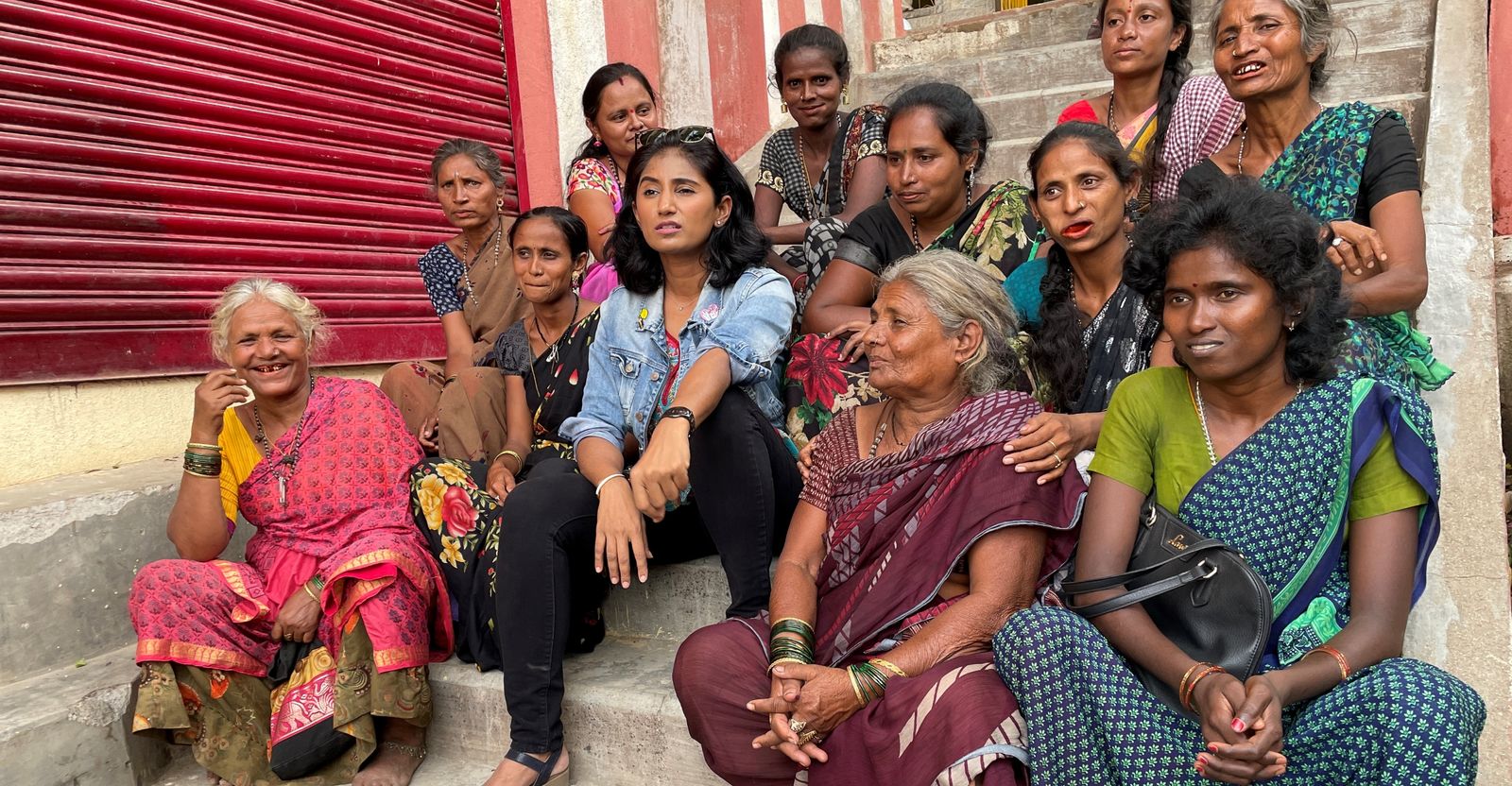 Article series
Journey from 'Invisible to Invaluable'
Helping increase respect for and dignity of waste pickers in Bengaluru, India: Part 2
Following on from yesterday's article, let's look at the research methodology BBC Media Action used to successfully change the perceptions of waste pickers in Bengaluru, India and the key findings it uncovered. To recap yesterday's article, please read it here.
Research Methodology 
We designed a two-pronged impact assessment that consists of real-time social media analytics and a robust evaluation methodology. The evaluation methodology used a longitudinal panel of 1,924 social media users, recruited face-to-face and representative of Bengaluru's social media universe. The panellists have been recruited for two years and are sent out online questionnaires at regular intervals after every phase of the campaign. We survey at least 400 exposed and 400 unexposed to the campaign from this panel in each wave and conduct boosters, if required, to make up for the shortfall.
Propensity score matching (PSM) was deployed. This is a quasi-experimental method using the probit regression model to construct an artificial control group by matching each treated unit with a non-treated unit to model dichotomous outcome variables. This helped us see which of the covariates are showing a significant impact due to treatment. In the research, the covariates that tested strongly were Age, Gender, Occupation and NCCS (New Consumer Classification System- a proxy for income levels). The outcome variables viz. awareness of various categories of waste pickers, appreciation and recognition of the work that waste pickers do, discussion around waste pickers, and reframing of their identity, define the dependent variables. 
Qualitative in-depth interviews were conducted after each phase to better understand what is driving change. The research methodology and ethical protocols were independently reviewed by an Institutional Review Board.
Over two rounds of monitoring the campaign, here's what we found:
Reach and Engagement: Social media analytics data shows that over two phases, #Invaluables content reached at least 5.1 million unique users in Bengaluru through paid ads (to help drive visibility for the content) on Facebook and Instagram.
Awareness of waste pickers: Phase 1 led to significant improvement in spontaneous awareness of different segments of waste pickers, from 10% at baseline to 16% amongst those exposed to the content, with no change observed in the unexposed group.
Phase 2 has built on the Phase 1 results leading to increased awareness for different categories of waste pickers; for example, there is a 13% higher likelihood of the exposed sample identifying an itinerant waste buyer than those unexposed to the Phase 2 campaign. 
Appreciation and recognition of waste pickers: Increased awareness of waste pickers and their work has helped build recognition of their contribution to society. For example, the acknowledgement of how waste pickers help the environment increased by 6% within those exposed to #Invaluables content in Phase 1 (from 71% at baseline to 77%), with no such change in the unexposed group.
The exposed respondents in Phase 2 showed a higher likelihood than the unexposed group to appreciate and recognise the work of waste pickers in keeping the city clean. Furthermore, the exposed audiences are more likely to display respect for the role played by waste pickers in their lives. For example – there is a 21% higher likelihood that those exposed to the campaign feel 'waste pickers help minimise the waste ending up in landfill'.
Discussion:  Both phases of research have shown that the campaign has promoted greater discussion about waste pickers, with those exposed to the campaign being 20% more likely than those unexposed to discuss waste pickers with their family.
Reframing: The results from Phase 2 shows that reframing the work identity of waste pickers has been successful as there is a 17% higher likelihood of someone who is exposed to 'Happy  Number' referring to waste pickers as environmentalists vis-à-vis those unexposed.
We also had some learnings from conducting the research that we'd like to share:
Attrition: The longitudinal panel witnessed more than anticipated attrition owing to low engagement with the panellists between different phases of the campaign. Going forward, the frequency of contacting the panel members will be increased slightly to ensure minimum attrition. Data will be read for exposure to multiple phases vs a single phase of the campaign. 
Fine-tuning the multi-platform approach: The Phase 1 campaign was launched primarily on Facebook, while Instagram and Twitter were used as secondary platforms mostly for amplification. The growing popularity of Instagram and YouTube led to the adoption of a  more comprehensive multi-platform approach. Campaign pieces are now being simultaneously released/shared on Facebook and Instagram, with amplification on Twitter and YouTube. This has resulted in a greater reach of the Phase 2 outputs over Phase 1.
Macro and micro-influencers:  To increase engagement, create buzz and visibility of the campaign outputs, collaborations were done with a mix of Instagram-based macro and micro-influencers from Bengaluru, like Shraddha Jain - digital content creator (AiyyoShraddha), Vasu Dixit - musician (dixitvasu), Vani Murthy - digital content creator around composting and low waste lifestyle  (Wormrani), etc. The choice of influencers was backed by social media analytics and trends data on the popularity and connect of various local influencers within the target group, particularly women. BBC Media Action and the influencers co-created content pieces around awareness of different categories of waste pickers (#SpottheRecycler) and call-to-action to rinse and dry plastic food containers (#WashTheDabba) before disposal. Our qualitative depth interviews showed that the audiences appreciated the tangible call-to-action through #WashTheDabba to help the waste pickers.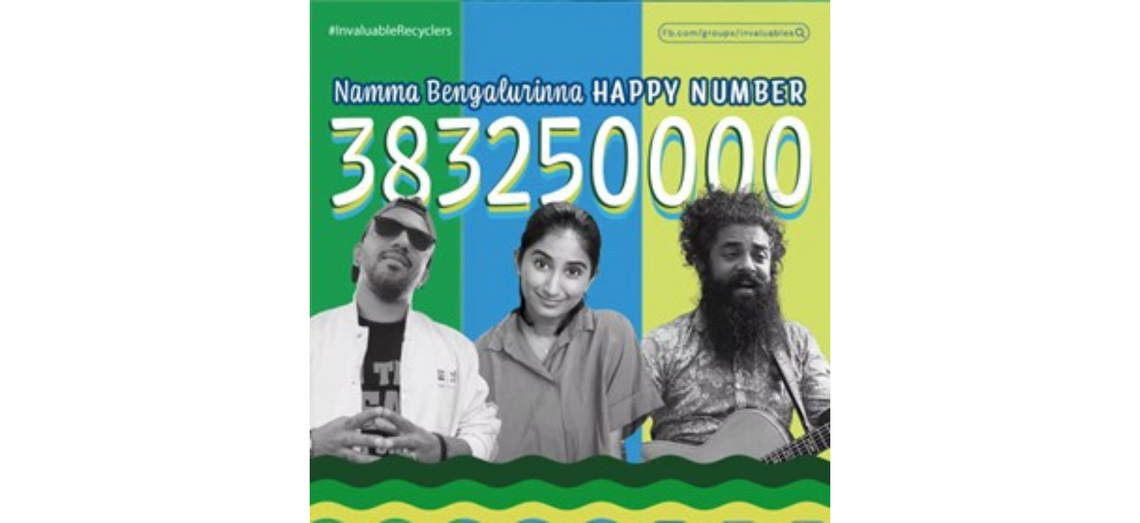 Next steps: 
The "#Invaluables" campaign has taken a step forward in humanising waste pickers and needs. To sustain this progress going forward, subsequent phases will continue to work on revealing each of the segments of waste pickers (from street waste pickers to sorters at scrap shops) by talking about their lives and the role they play in the city's waste management cycle. Furthermore, the campaign will also look to focus on enhancing dignity for the skilled work the waste pickers do.
Director of Research, India at BBC Media Action
Varinder Kaur Gambhir is currently working in the capacity of Director of Research with BBC Media Action India. She has over 16 years of experience across India and the UK, both on the agency and programme side. In the last 10 years, her focus has been on generating insights for and evaluating Social and Behavior Change Communications (SBCC) related interventions.
She in the past has held consulting positions with various development organisations (BBC Media Action, IFMR LEAD, USAID, IPE Global) and leading research and insights functions to bring about positive change.
Research Manager at BBC Media Action
Neema Gupta is a Research Manager working with BBC Media Action India. She has worked in the sector for 8+ yrs with multiple agencies like Kantar, IFMR LEAD etc.
She is currently leading research for the PRIDE Project, a programme designed to change the perception of waste pickers among the target audiences.
Her favourite thing about research is going to the field and immersing herself in the experience of engaging with target audiences.
Senior Research Consultant at BBC Media Action
Sonal T Chaudhuri, is a senior research consultant at BBC Media Action India. Her research repertoire includes work on social issues such as health, gender, climate change, as well as strategic initiatives for brands.
She has more than 13 years of research experience across both agency and programme-side and has strong applied knowledge of SBCC research. In her current role, she supports research across various projects at BBC Media Action.
Article series
Journey from 'Invisible to Invaluable'
Helping increase respect for and dignity of waste pickers in Bengaluru, India: Part 2