Social media in healthcare
Healthcare industry professionals actively wanted to stay on top of social media to participate with patients and caregivers on various medical topics.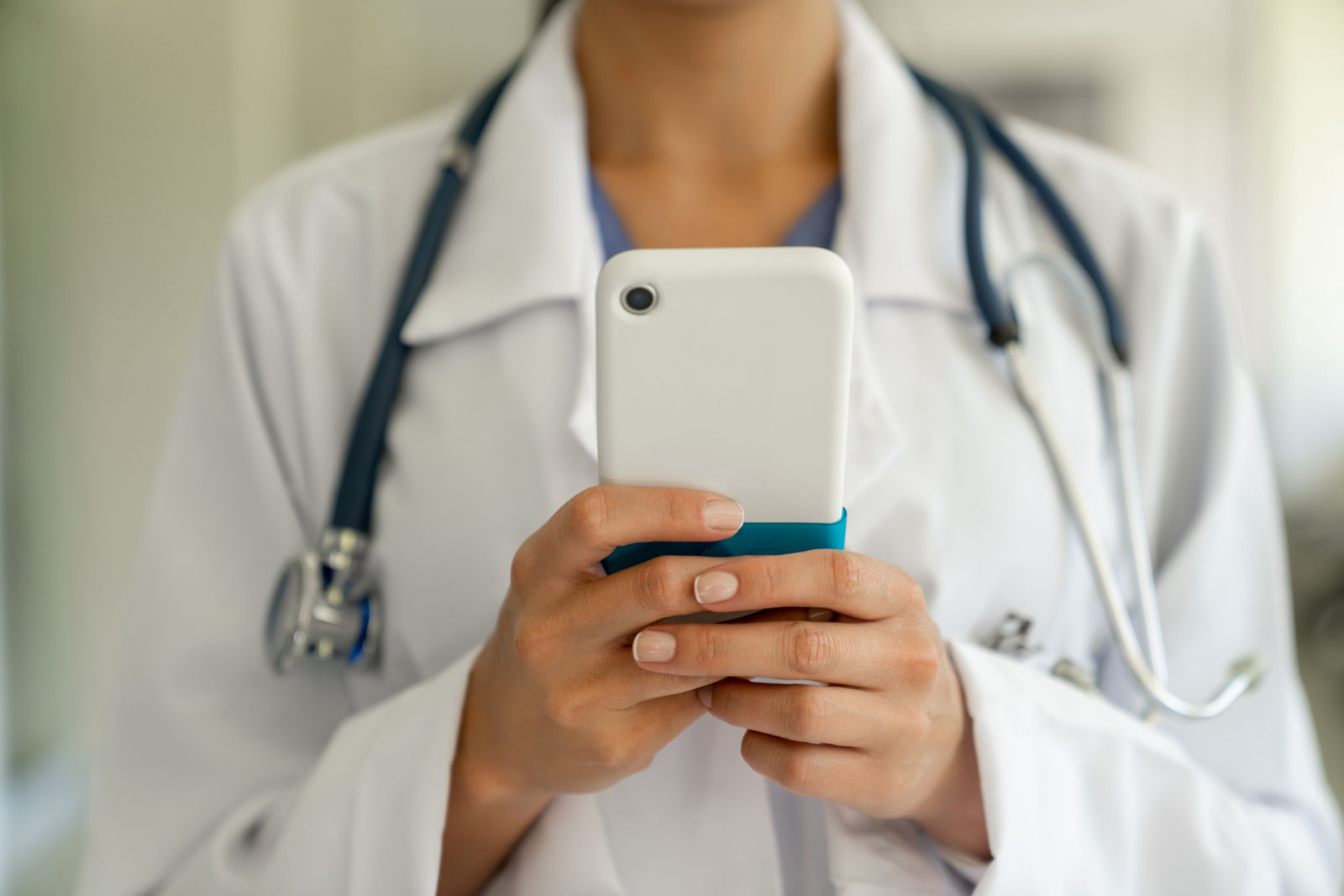 The role of social media in healthcare
Last year due to lockdown, we received more requests from clients curious to understand patient and caregiver sentiments for prescribed medications. They also wanted to understand and evaluate patient satisfaction to maximise patient acquisition and retention for their drug for acute and chronic conditions. While working on the project, we noticed that healthcare industry professionals actively wanted to stay on top of social media to participate with patients and caregivers on various medical topics.
Almost 88% of physicians and specialists use the internet and social media platforms to research to understand medical tools and biotech data. Nurses and caregivers use social media to update patients on news from their hospitals or medical facilities. Public health professionals & health educators use social media to assess the health needs of the communities they serve.
Benefits of social media in healthcare
Healthcare stakeholders are giving more importance to social media analysis in the past few years. We started to notice healthcare stakeholders using social media to raise awareness, combat misinformation and manage crisis communication. They are also using social media for public health monitoring, patient support, answering common questions and also for marketing.
Top 7 benefits of social media in healthcare
Raise awareness: The key benefit is raising public awareness about new, emerging and annual health concerns. Stakeholders also realised that social media is a good tool for public outreach campaigns, where you can specifically target relevant population groups or patient demographics.

Combat misinformation: Social media helps spread information quickly to diverse groups and is great when the information is fact-based, helpful and clear. There are instances when users do not know whether the information is a valid source, so healthcare companies are starting to participate in social media to avoid the spread of wrong medical information.

Crisis communication: Canadian provincial medical health officers have used social media and healthcare communication effectively during COVID-19 to deliver relevant messages to the public.

Public health monitoring: People post everything online, including health hashtags like #flu which can reveal when diseases pop up in new locations or zipcodes. Using the proper social media monitoring tools, public health organisations can even get a sense of the severity of symptoms.

Patient support: Nearly 40% of young people (aged 14 to 22) have used online tools to connect with others with similar health challenges, including small-medium-large social media groups.

Healthcare organisations have figured out ways to answer common questions from patients and caregivers. An example is the WHO, which is developing a Facebook Messenger Chatbot. It can answer questions, direct citizens to the right resource and counter misinformation.

Another important benefit of social media analytics is healthcare marketing, where 62% of US healthcare marketers identified social media as the marketing channel with the most potential in 2022 & beyond.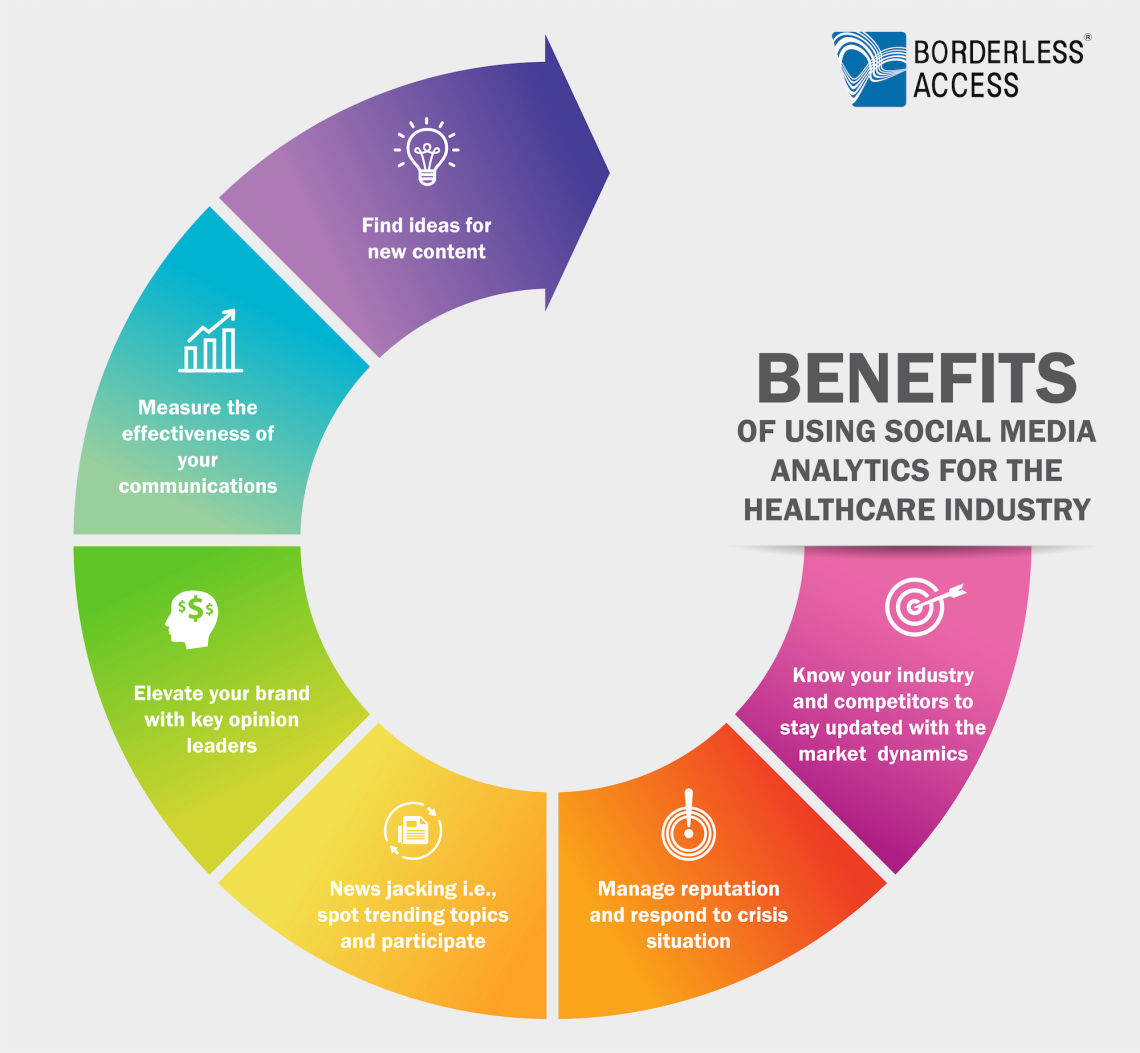 Why does the healthcare industry need social media monitoring tools and analytics?
We have identified the top 10 reasons:
To build marketing strategies - To understand and analyse where patients share experiences with healthcare workers.

To quantify the impact - Analyse the organisation's reputation and measure the social media value generated through health and wellness campaigns.

To find meaningful market insights - Use the abundant data available across the web to improve social media performance and gain more patients.

To maintain transparency and active communication - Enable two-way public communication between patients, healthcare organisations, and other third parties.

To foster discussions with stakeholders - Understand people's attitudes towards the drug, device, treatment, manufacturer, payer, and provider.

To improve service - Use social media monitoring to streamline customer service management.

To measure efforts - Keep stock of your audience's responses and help uncover critical insights about marketing activities.

To create patient-centric social media campaigns – Brands can leverage social media to engage their audience through different social media campaigns.

To build healthcare brands and relationships online – Patient testimonials, positive reviews, and feedback play a significant role in building a healthcare brand.

To get real-time updates and understand competition – Patients can provide quick insights on community involvement, customer pain points, and service lines.
Our approach to digital media monitoring
For executing social media analytical projects seamlessly and insightfully, we have designed a proprietary social media analytics framework to understand and analyse patients and caregivers' reactions, perceptions, and positive and negative sentiments for prescribed treatments.
The 4-step approach starts with planning and data extraction, where we finalise key intelligence questions (KIQs) and variables and gather relevant conversations from selected social media portals.
Next is data cleansing and preparation, where we perform text mining, classify conversations for relevancy, segment conversations into positive or negative sentiments and create data tables for analysis.
During the data analysis and insight generation phase, we analyse brand or company-related insights and summarise positive and negative sentiments of the variables for the target audience.
Reporting & visualisation is where we design reports, identify brand or company insight, create infographics and create data visualisations.
Once the report and visuals are completed, clients can see various benefits from the insights. Benefits include managing reputation, responding to crises, and actively participating in discussions. Benefits for brand teams are strategic planning for campaign effectiveness, campaign planning or even campaign timing. 
Our approach to social media analytics

Here is a high-level example of applying our social media framework to our real-time projects. We start with data extraction from the social media universe, which can be data from various medical organisations such as ASCO and WebMD. There can also be data from social media platforms like Facebook and Twitter. Next, we perform data coding, processing, and analysis, including manual efforts and automated codes for creating data summarised by KIQs or key variables like dose, efficacy, safety, ease of use, etc. The final step is storyboarding around clients' KITs or KIQs to deliver insights in clients' preferred formats: MS PowerPoint, Power BI, infographics format, or even Tubule dashboard. This is a high-level example of how we can see a universe of 5,000 posts narrowing downs to 1,200 patient posts and again with another filter and variables narrowing down to KIQs and KITs. We come up with a small sample of 400 – 500 patients, which later gets analysed on another filter which leads to a small group of active patients talking about the key variables or key data points like dose, efficacy, safety, ease of use for a particular brand or even talking about any parameter for the manufacturer or medical device producer or even payer or provider.
Key metrics used in social media analysis
To deliver critical business insights to a client, we have categorised various key metrics for social media analysis. A few top metrics are,
Awareness metrics: Focuses on overall reach, potential reach and most important share-of-voice

Engagement metrics: This provides insights on applause rate, amplification rate, average engagement rate

Conversion metrics: Analyses positive sentiments, negative sentiments, conversion rates & also click-through rate (CTR) metrics

Website visits: Captures insights on pages per session, average session duration, and bounce rate

Marketing KPIs: We analyse audience growth rate, post reach, average engagement rate & amplification rate

Brand KPIs: Top metrics are potential reach, social share of voice, and applause rate

Sales KPIs: Important few metrics are sales growth, customer satisfaction, average order value, and profit contribution

Case Study #1: Sentimental Analysis for Diabetes Patients
This case study highlights patients' perceptions and insights using our proprietary social media analytics framework. A global pharmaceutical healthcare company wanted us to evaluate patient preferences and responses for antidiabetic drugs in the US market. Analysis of social media posts of type 2 diabetes patients allowed us to gather insights on medication preferences, side effects, dosage, efficacy, compliance, switching of brands, and finally, analyse the share of voice for top diabetes drugs. We used Twitter posts with a sample size of 12,500 and then later narrowed it down to 6,000 active posts to understand patients' preferences in the diabetic segment.
Most of the conversations about top diabetes brands and the side effects were highlighted during the project. We posted some snapshots, which are illustrative outputs for the demonstration purpose of this presentation. Figure 1 showed the social media analytics when we bundled all nine metrics, along with an analysis of patient preferences. The following chart talks about patient preferences by brand and variable. We used a scoring and rational mechanism, shown in figure 2. It talks about 5-scale metrics, which we have designed exclusively for a client. And figure 3 shows a product analysis for a test drug, where we could see how a sample size of ~1900 patients was able to provide insights by brands in terms of association with brand price, dosage and ease of use.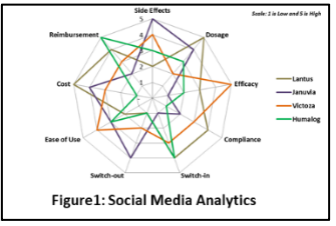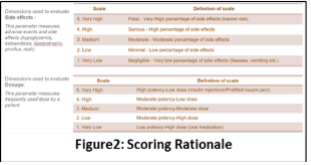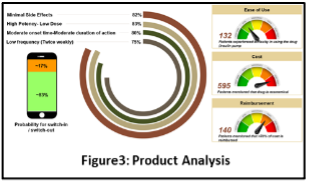 Conclusion
The objective of social media analysis is to assist healthcare stakeholders in getting insights into patients' perceptions and experiences with brand sentiments on usage, side-effect, and ease of use. Treatment experience also comes out when we work on these projects using social media analysis. Drivers for positive negative sentiments were also part of the analysis of this project.
Associate Director – Global Marketing & Brand at Borderless Access
Anshul is a seasoned marketer with over 12 years of experience in B2B-B2C marketing, digital, brand growth, sales, and product marketing. At Borderless Access, he heads the brand & marketing function globally, driving the companies efforts to empower its clients with actionable insights using innovative technology-driven methods, digital consumer access, and analytics, for driving purpose & sustainable growth.