Consumers in Africa are ready to smell the recovery
The body care and beauty landscape are likely to retain its dominance in the market, with 53% of the market's overall growth originating from South Africa.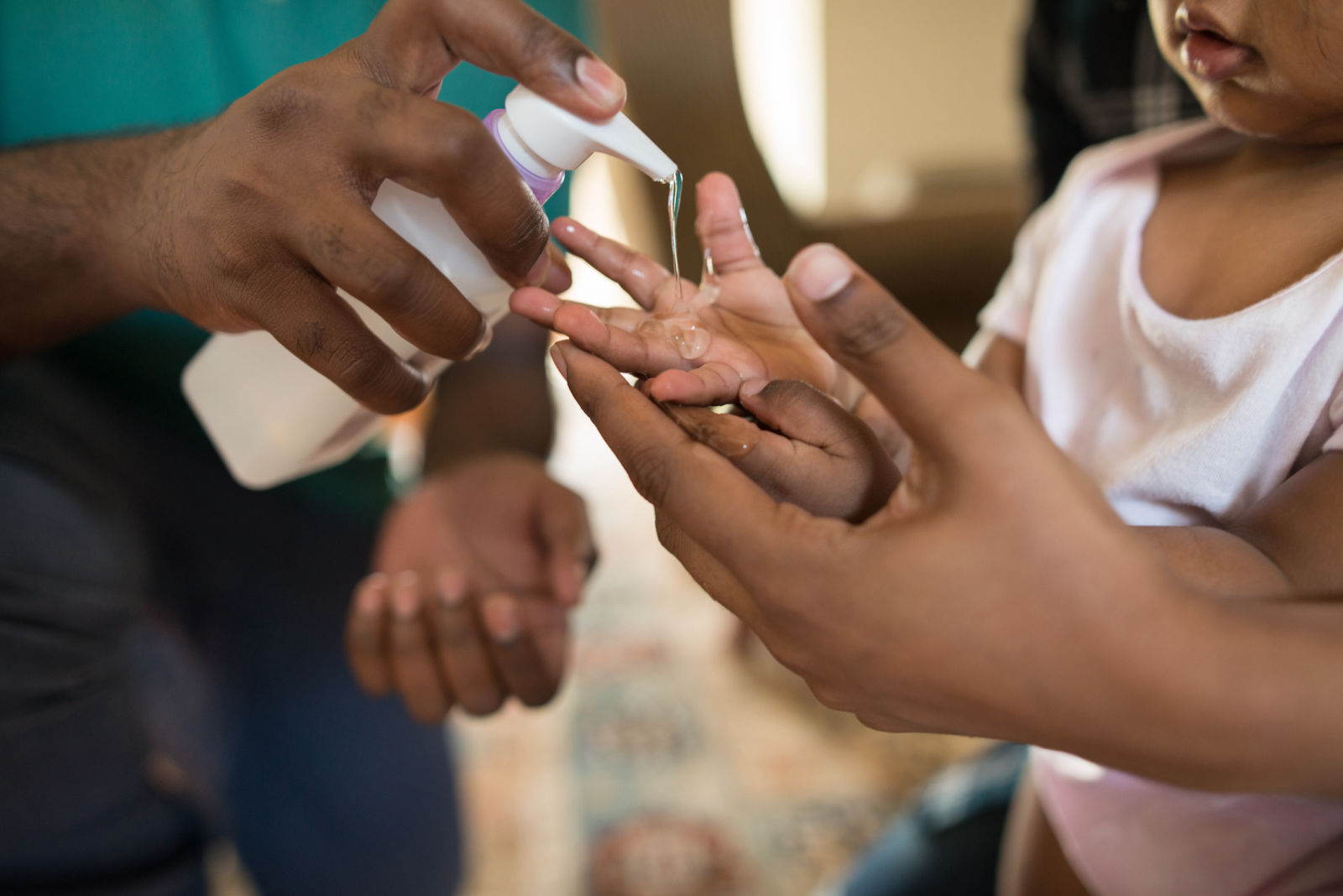 Understanding consumer preferences is vital for any brand looking to gear themselves towards success. Such insights in body care and beauty help brands understand the scope of the market in different countries, but more importantly enable them to have a deeper understanding of the consumers themselves (the target audience). 
Fragrances can now be found in almost every body care product today and are no longer exclusive to products such as perfumes/colognes, deodorants or body mists. Fragrances are used in body lotions, hair products, etc as a means to cover unpleasant smells that can occur naturally with certain ingredients. Products often use fragrances to mask the natural smells of the ingredients (i.e., chemicals) being used in a product, making a more attractive product for the general consumer (FDA)[1]. While many consumers worldwide are beginning to recognize the harmful effects of these fragrances and now move to fragrance-free products; some individuals still prefer the scents that come with their body care products. 
Our Kasi Insight tracker - Retail in Africa - Body Care and Beauty conducted in May of 2021 across 10 African countries, asked 4,672 respondents about their body care and beauty routines and purchases. The insights presented interesting findings about what factors are important to consumers when shopping for these products, while also understanding what products in particular they are purchasing frequently within the body care and beauty market. What we found was that for three countries in particular: Ghana, South Africa and Tanzania, regardless of the type of body care product, fragrance was a major purchase driver. 
Consumers in Ghana, South Africa and Tanzania love fragrance products - especially fragranced body care products. 
Across all 4,672 respondents in the 10 African countries the top three main considerations, out of twelve options, when purchasing body care products were, quality (41%), natural ingredients (37%) and fragrance (36%). Amongst these responses, what stood out was the fact that amongst 75% of Ghanaians, 56% of South Africans and 46% of Tanzanians, fragrance was ranked the first consideration, differing from quality being the first consideration for the majority. Therefore, for brands producing body care products in these three countries, this could be an important insight to delve into. 
In terms of what types of body care products are used in these three countries; products such as bath soap/body lotions ranked second with 69%, after perfumes/colognes. These products are used frequently amongst the group of respondents in the three countries. For 45% of Ghanaians, skincare products are seen as a basic necessity, while for 40% South Africans and 45% of Tanzanians, these products are seen as a regular part of their skincare/beauty routine. This response remained similar across genders in all three countries.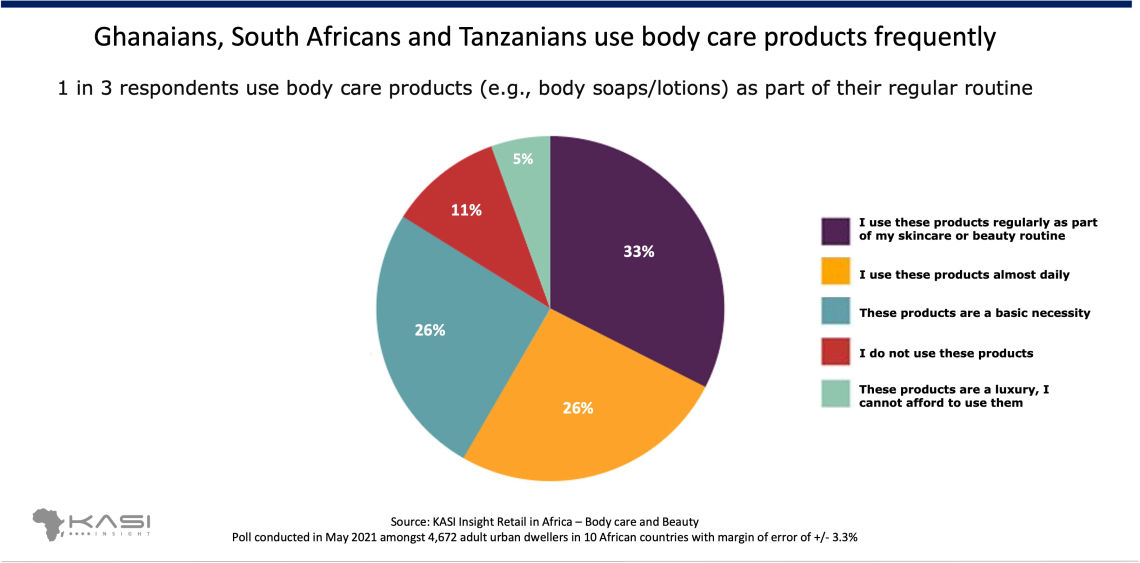 Fresh and Zesty for men and Floral and Fruity for women 
Most preferred scents for respondents differed by country but more importantly by gender. In Ghana and Tanzania, male respondents preferred fresh and zesty scents, while females preferred floral and fruity scents. However, in South Africa both genders preferred floral and fruity scents. 
Consumers go online to search and compare then offline to buy
37% of respondents in the three countries research and compare products through internet searches. This demonstrates that consumers are doing their own research to try and find the best products for them. Beauty/fashion articles in magazines are also very influential to consumers with 36% stating that they use these articles as a point of reference when making a purchase decision. Finally, respondents also go directly to the source, being brand websites at 34%, to find products that fit their needs and work within their routines. 
Consumers are mostly buying fragrances in Supermarkets/Hypermarkets and Independent Boutiques. 
Across Ghana, South Africa and Tanzania, fragrance purchases happen within supermarkets/hypermarkets (45%), independent boutiques (36%) and health and beauty stores (35%). However, upon closer independent country analysis, close to half (48%) of South African respondents were more geared towards Pharmacies and Chemists for their fragrance purchases.