Forecasting trends
Insights experts on 2022 consumer behaviour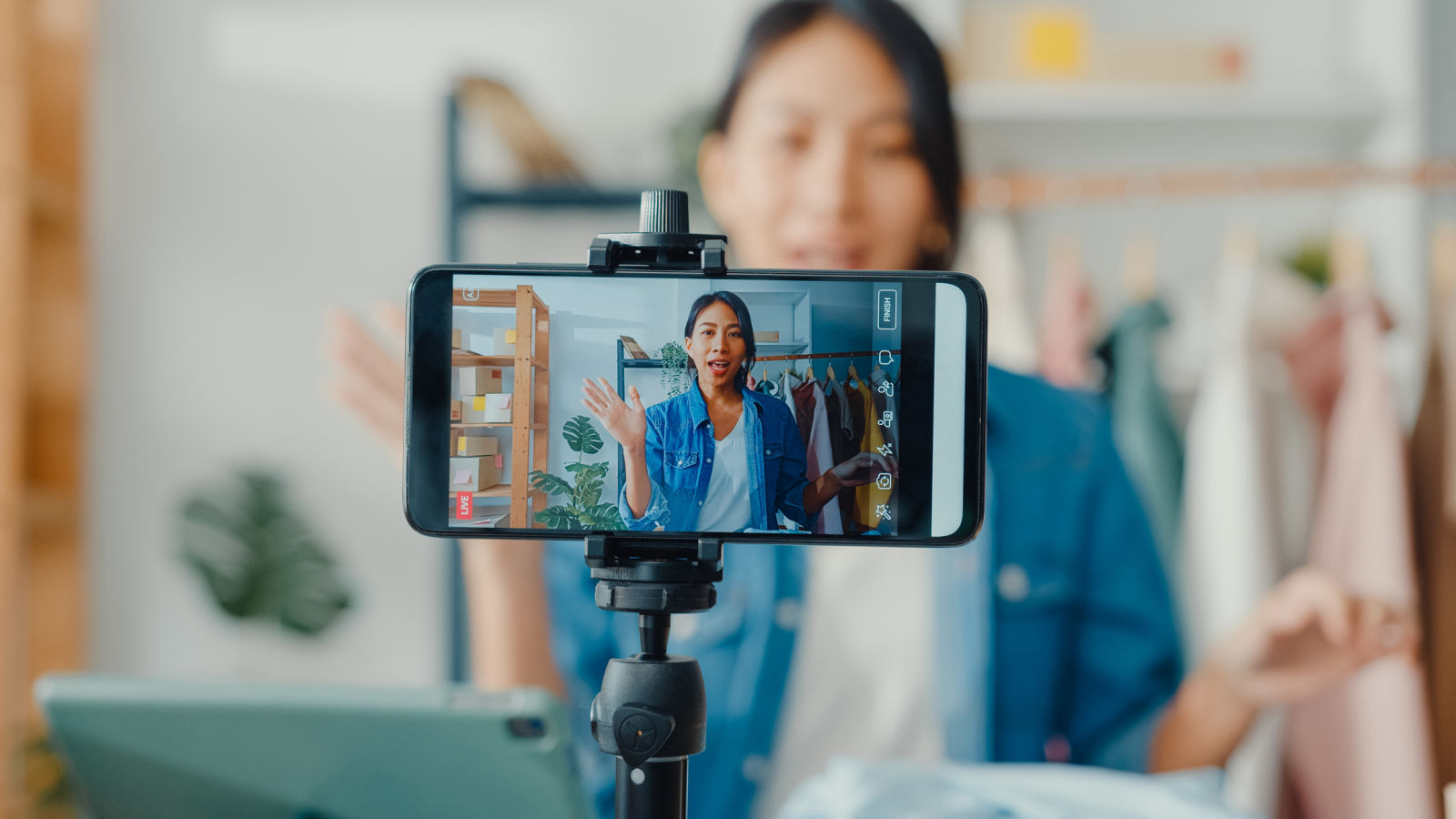 Predicting consumer trends, new research tools and innovative approaches is no easy feat – but with some future behaviours definite to emerge, insights experts shared their best predictions, advice and perspectives on what 2022 will bring!
Social media is the selling place to be
What happens when two undeniable digital forces meet? The convergence of e-commerce and social media has been an ongoing trend propelled by new consumer groups, especially with TikTok and Instagram taking the online world by storm. And as social media becomes the go-to buying channel, brands that have been focusing efforts on optimising their e-commerce presence will now have a new area to adapt to. 
As EyeSee's Insights Director and expert on consumer trends, Dobrinka Vincentijevic put it:
"Social media platforms that offer the opportunity for easy and frictionless purchases directly in the app will lead to an exponential growth of informal e-commerce."

Dobrinka Vincentijevic
Some regions have already been early adopters of new online shopping trends. Social commerce is no different – even before its boom during the pandemic, this way of online shopping was thriving in the APAC region. EyeSee's Business Development Director for the APAC market, Jie Ying Chow, reflected on how the increased adoption of mobile-driven purchases by younger generations and the continuous shift to digital will require a revised seamless customer journey with a mix of physical and digital touchpoints.
But in the rest of the world, this trend is still up and coming – and in the case of some apps, it is just in the process of being rolled out. So, ensuring a smooth consumer experience and understanding the true potential of these novel features will become something brands need to be quick to react to. The best solution? Testing in the context of social media feeds! 
"The rise of social commerce on Facebook, Instagram, Snapchat and YouTube has pushed us to find better ways of understanding the real impact of these features"

Jane Nedinkovski
Mentioned EyeSee's Global Director, New Business Development Jane Nedinkovski, while adding how the disruption TikTok caused made them rethink their approach to CMS solutions. 
Consumer-centrism must be at the forefront.
Speaking about the consumer journey, the experts agreed that the accent on having a seamless and experience-driven path to purchase will be bigger than ever. 
"Expectations are also changing – and brands must be aware of the hyper-sensitivity of their consumers"

Vladimir Miokov
The Senior Insights Manager at EyeSee, Vladimir Miokov, explained and continued by saying that this doesn't mean brands should be cautious, avoiding innovation and provocative communication - but they need to listen to the consumers and their needs more than ever. The risk of dissonance and counter-effect is high.
To go back to the marriage of social shopping and e-commerce, EyeSee's New Business Development Director focusing on the US market, Laura Hoste, stated how the future will be all about tapping into the vastly untapped areas to stay competitive. She believes the past two years have been a lot about the acceleration of e-commerce because companies had to due to COVID - it was about getting the basics and the supply chain right. But she trusts that 2022 will be about the next step - how to elevate the experience and differentiate from the competition? Having a good and versatile offering of products online and shipping them in a reasonable time frame won't be enough to satisfy new shopper needs. And as social selling becomes more and more critical - the term omnichannel will gain a new meaning. Instead of only focusing on making a seamless in-store and online journey, blending social and e-commerce will also become essential in 2022. 
But being socially responsible is still a must.
Another trend that has been increasing in recent years – and that is becoming a part of everyday consumer decision-making – is the importance of impacting society and the environment positively. Shoppers want to understand the environmental impact of what they are purchasing – and with this, both the shoppers' and brands' focus will shift in the new year – from challenges to solutions.
Milica Loncar (Insights Director, EyeSee) added:
The new year would be all about being part of the cure - not part of the disease - and consumers' needs will undoubtedly reflect that trend.

Milica Loncar
Questions like whether a product is healthy, sustainable, and accessible will be on consumers' minds as they navigate online and offline shops – both in terms of distribution channels and financial accessibility. And brands that figure out a way to really and truly achieve these qualities will undoubtedly increase.
And with this, another must-do for brands will be ensuring transparency throughout the supply chain to lead to more transparent and honest communication with consumers. Jie agreed that we would see an increased consumer expectation for companies to take societal responsibility in the future. In a recent study that focused on different aspects of sustainable products – the team found that vague product claims, especially surrounding sustainability, have little to no impact on consumer behaviour – meaning that consumers can see right through the lack of transparency!