How insight evolutions are impacting consumer goods
Vinay discusses how evolutions and advancements in market research and insight technology are impacting consumer understanding and customer experience, specifically in the fast-moving consumer goods (FMCG) space.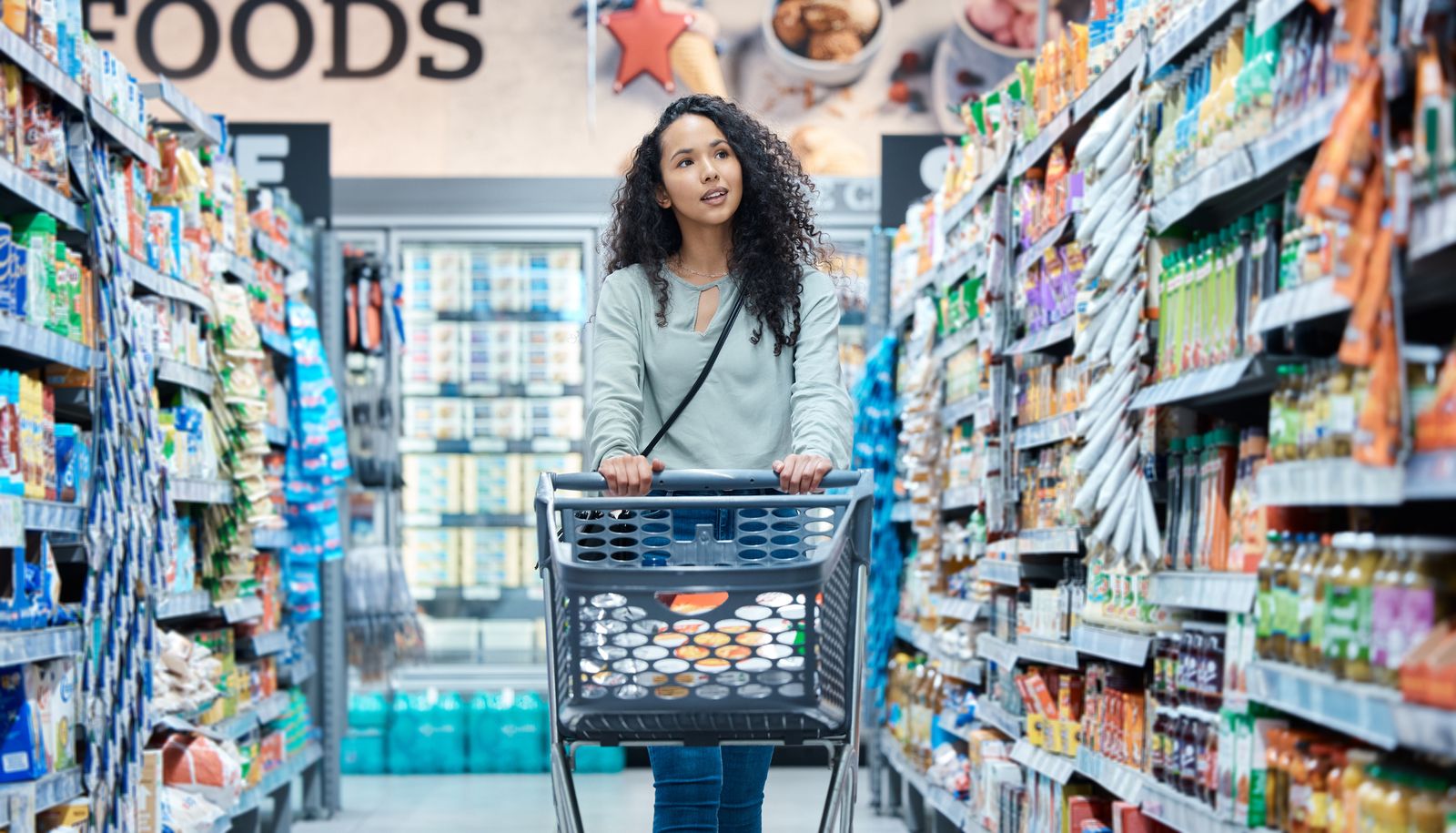 The Insight250 spotlights and celebrates 250 of the world's premier leaders and innovators in market research, consumer insights, and data-driven marketing. The inaugural list was revealed in April 2021, and the 2022 winners were announced in Toronto last September at ESOMAR's Annual Congress. The awards have created renewed excitement across the industry whilst strengthening the connectivity of the market research community. The 2023 Winners will be announced in the early summer.
With so many exceptional professionals named to the Insight250, it seems fitting to tap into their expertise and unique perspectives across various topics. This weekly series does just that; inquiring about the expert perspectives of many of these individuals in a series of short topical features.  
This edition features Vinay Ahuja, Vice President, Analytics & Insights for Procter & Gamble Europe. Vinay discusses how evolutions and advancements in market research and insight technology are impacting consumer understanding and customer experience, specifically in the fast-moving consumer goods (FMCG) space. However, these are challenges and opportunities that nearly every major sector faces today.
As Vinay explains, tracking trends and developments in the consumer goods industry has never been more critical. And today, with mTab Marketplace, it has never been more accessible with datasets, reports, and studies from leading sources like JP Morgan, PwC, BCG, Barnes, Behaviorally, and a spectrum of other providers all in one place, to deliver a world of insights and research across a spectrum of industries.
Is the role of insights in the FMCG industry changing, or has the role of the insights professional remained static? 
"Transformative change, especially over the last decade, is how I would summarise the impact on the role of Insights professional. This has been driven by 'how' Insight professionals accomplish their roles as well as the consumer context we live in, both of which have evolved significantly. Consider, for example, the type of media we all consume, how we consume it, how we shop, and how we discover new and innovative solutions – all are a far cry from a decade ago. Naturally, the work we, as Insights professionals, do is vastly different as well.  

"Data and technology are dramatically changing how we do our work. Today we have more consumer-generated data posted publicly reflecting their beliefs, feelings, hopes, ambitions, and anxieties than we can collect in a lifetime of surveys. At the same time, everyone is surrounded by data, which also sets up different expectations for what Insight professionals are uniquely expected to do. One does not have to be an expert to find out what consumers are saying about a brand; everyone can profess to be an expert by quoting ratings and reviews.  

"So, Insights professionals need to and can go a lot further – to provide a level of depth and  understanding that is not commonplace and be capable of analysing and synthesising a wider range of data types with a much broader array of methods. The line between learning and activating is no longer clear-cut when you can A/B test at scale as you go. This requires Insights professionals to think of their roles differently from how they were traditionally defined. Nine years ago, at  P&G, we brought our analytics and insights into one community. And we are continuing to evolve our role across more domains." 

Vinay Ahuja
Do you find it easier or harder to get the voice of the consumer heard? 
"In our current global context, in which we have all been experiencing multiple crises – COVID, cost of living crisis, etc. consumers have had to change or adopt several new behaviours very quickly in a short period of time. These choices or decisions are impacting both consumers and businesses hard. It is imperative that Insight professionals everywhere act with a sense of urgency to make the consumer's changing priorities, as well as the new and emerging needs, heard well and shape their business direction to serve the consumer better. There is a tremendous opportunity to continue doing that. 

"In addition, the vast breadth of data increasingly becoming available combined with new technologies is opening up many new ways of understanding consumers. We are now able to measure so much,  with far greater speed and scale, what was essentially un-measurable or very difficult to discern not long ago. Organisations that are embracing technology and with a clear data strategy and strong stewardship – to ingest and activate newer and evermore larger datasets alongside building platforms and promoting analytics and digital skills, are finding numerous opportunities not only to make the consumer more visible but also to re-orient their business direction anchored in consumer needs. 

"At P&G, our Analytics & Insights teams have been at the forefront of enabling our brands and  businesses to navigate the change, especially over the recent years. Very early days into COVID, we observed as mobility was restricted, consumers were turning to neighborhood proximity stores and ecommerce for their shopping needs. And by using AI-enabled capabilities to understand a wide range of consumer signals, we were also able to identify early on the emerging needs and benefits for our categories as the stay-at-home dynamic develops. These insights and compelling storytelling enabled our business teams to quickly embrace and pivot to these opportunities – enabling P&G to emerge as a clear winner in our categories."

 Vinay Ahuja
Where do your most extraordinary insights come from? 
"At the core, from patient observation and listening to consumers. It is easy to generate word clouds, yet reading what may be hundreds of consumer comments or spending some hours in context observing firsthand is challenging and time-consuming but forever more powerful. 

"Combine deep human understanding with rich granular data, the leverage of technology in new and creative ways, and specific domain knowledge – we find that our most potent insights emerge when we actively bring all these ingredients together.  

"I should add that some of the most powerful insights emerge when we put our mind to figuring out how to measure what has not yet been measured, to discover what isn't apparent. Technology, in particular, is making this possible in beautiful ways, and this sets up new possibilities; think computer vision, for instance. When you integrate these with advances in human cognitive sciences, you have the potential to uncover real gems. At P&G, we are deliberate in how we bring these capabilities together."

 Vinay Ahuja
Do you feel it is more important to understand consumers or competitors fully? Why? 
"I cannot emphasize enough that understanding consumers and customers every day, every time is more important than anything else. The competition will take care of itself when we make winning with consumers and customers an obsession. That is not to say we should not keep an eye on our competitors; it takes humility to learn from their successes, but no one has won sustainably by focusing more on competitors alone. It is undoubtedly worth understanding who is most delighting consumers and customers and how.  

"Our work must continue to be anchored in understanding consumers' and customers' needs. At P&G, we aim to be the best at uncovering opportunities to serve unmet and underserved needs and translate those into brand-building actions. When we do that consistently, we find that we don't have to worry too much about competition. 

"We know that market share is a zero-sum game focused on winning vs. competition. At P&G, we pivoted some years ago to category growth which is about creating more value for consumers and our customers, the retailers. This required us to focus on how to delight consumers even more to grow our categories. When the pie is bigger, that's a win-win for everyone."

 Vinay Ahuja
Given the evolving sophistication of consumers, what is the biggest challenge in understanding their attitudes and actions? 
"The intention-action gap or the knowledge-attitudes-behaviors gap is the central challenge researchers and Insight professionals always need to keep front and centre. This is the gap between the consumers' claimed or stated values, attitudes, or intentions when it does not match their actions.  What we say or hope is not always what we do.  

"The fundamental premise that we often take for granted is that behaviours are best predicted by intentions, which in turn are shaped by attitudes. I like to read all claimed data with a healthy dose of skepticism and continually encourage Insights professionals to make the bridge with real behavior consistently. Insight professionals should ask themselves: Are people really doing what they say they are? 

"Consider the action-intention gap that exists globally – in all regions on sustainable living. On average, people are two times more likely to say they have a great deal of desire to make changes to be more sustainable than they are to profess having made significant changes. Insight professionals can genuinely help society to find ways to bridge this gap.  

"At P&G, we are committed to enabling consumers to make sustainable choices. We learned that sustainability cannot be an add-on. Consumers want brands that perform well and are sustainable. Superior insights translated into innovations on our Fabric & Home Care brands are enabling consumers to now wash at lower temperatures. We are making progress to help consumers to close their action intention gap through our brands."

 Vinay Ahuja
What are the most significant changes in the FMCG insights space in the next few years (e.g., will AI/ChatGPT impact what you do)? 
"The developments in technology are very exciting. They indeed open up more and more opportunities to understand consumers, markets, and opportunities in new ways we have never been able to do at scale before.  

"At P&G, we recognised this several years ago and are already leveraging many AI capabilities in our day-to-day work, and in doing so, we have transformed how we were learning some areas for decades. For example, our AI Studio enables us to test advertising as fast as one day for $1,000, versus traditional tests that can take 30 days and cost $30,000. Consumers see an ad and are asked open-ended questions. Those responses are fed into a neural data network comprised of decades of consumer reactions to advertising. AI analyses and interprets consumer feedback and scores the ad against known ads to predict performance in the market. 

"This is just one of many capabilities in our suite, and we have a number of these that serve different objectives. And we are continually developing more and seeking solutions that enable us to understand consumers better, deeper, faster, and cheaper. There has never been a better time for Insight professionals to make the voice of the consumer heard and to grow our own skills."

 Vinay Ahuja
TOP TIP
"Recognise and embrace the immense changes in how we do our work and the new possibilities. Up-skill now !"

 Vinay Ahuja
Thank you, Vinay - some fascinating insights. As Vinay explains, technological advancements and methodological evolutions impact consumer goods, much like many other industries. Cautiously embracing these changes and effectively testing them to determine the efficacy of the business is essential. However, understanding how the changes impact the consumer experience is truly vital. This approach is fundamental to brands riding the innovation wave versus those getting swept up by it.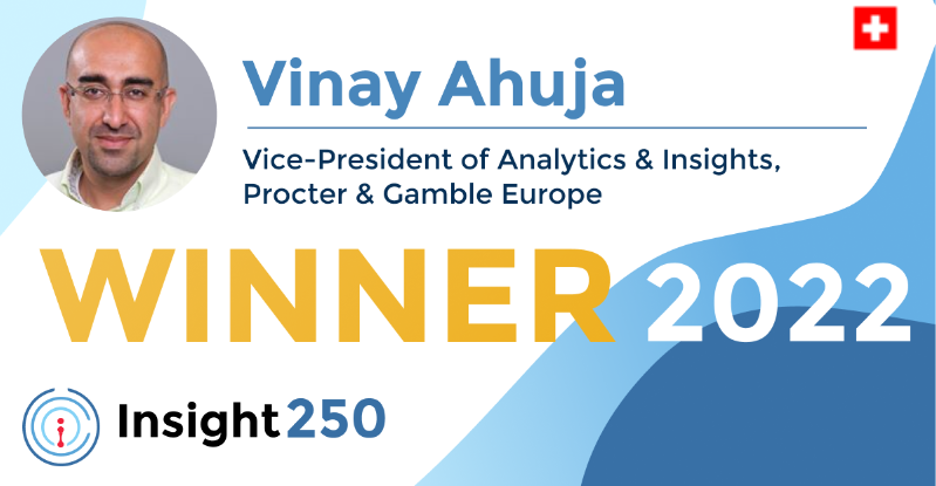 Vinay is leading the transformation of how P&G builds and activates data-driven insights and analytics in Europe to power brand building and shape business strategy. As Vice President of Analytics & Consumer Insights, he is responsible for how data analytics and insights are systematically captured, integrated, and activated with precision to shape and grow P&G's brands.
Senior Strategic Advisor at mTab, CEO at Insight250, Group President at Behaviorally
Crispin Beale is a marketing, data and customer experience expert. Crispin spent over a decade on the Executive Management Board of Chime Communications as Group CEO of leading brands such as Opinion Leader, Brand Democracy, Facts International and Watermelon. Prior to this Crispin held senior marketing and insight roles at BT, Royal Mail Group and Dixons. Crispin originally qualified as a chartered accountant and moved into management consultancy with Coopers & Lybrand (PwC). Crispin has been a Board Director (and Chairman) of the MRS for c15 years and UK ESOMAR Representative for c10 years. As well as being CEO of Insight250, Crispin is currently Group President of Behaviorally with responsibility for the client and commercial teams globally and the Senior Strategic Advisor at mTab.