Translating a feeling of happiness and wellbeing into brand success
A discussion with Danone Waters & Aquadrinks, Colgate-Palmolive, Mondelēz and buzzback reveals what makes consumers happy and how brands can meet their needs.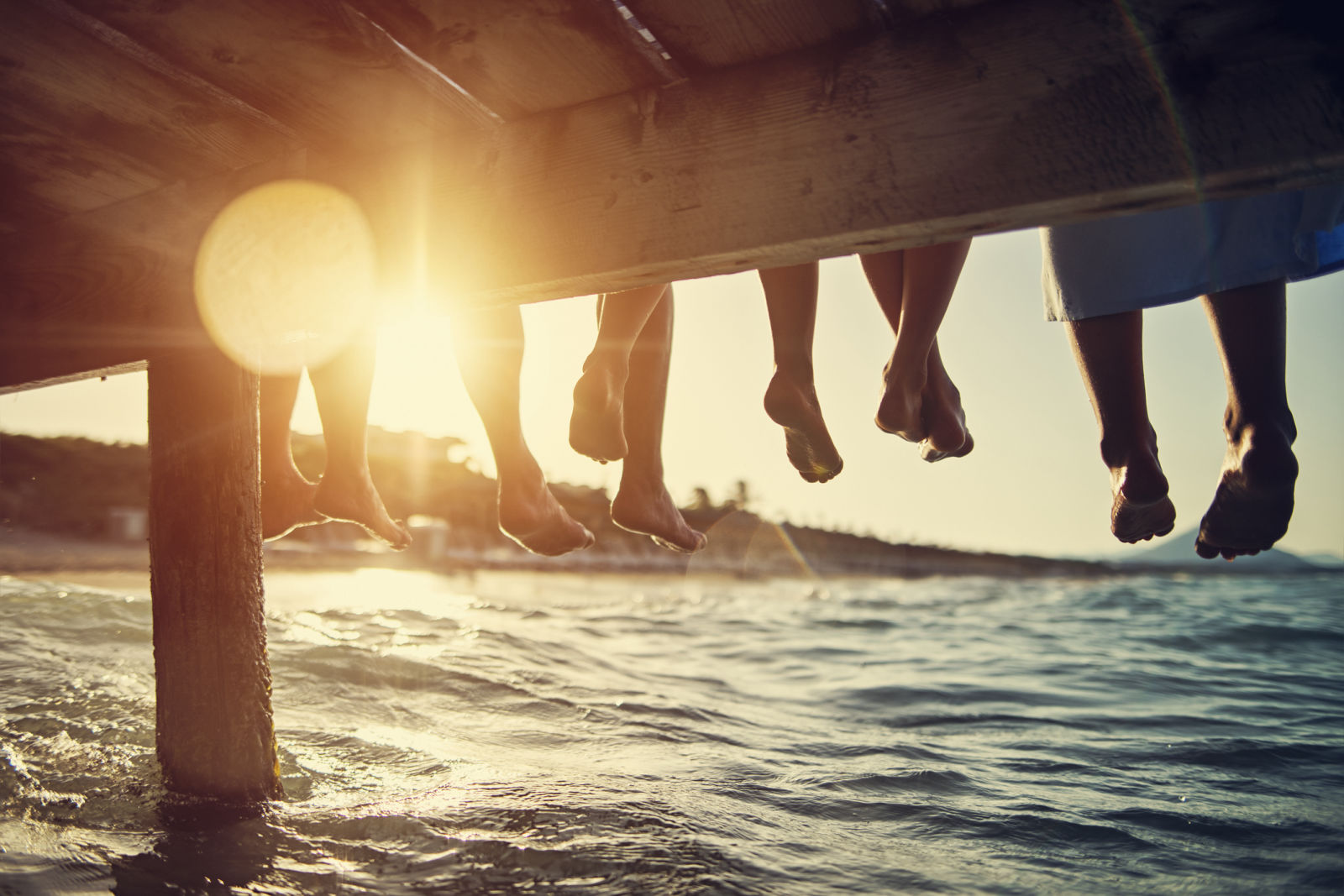 'How can I be happy?' Since the Age of the Enlightenment, this is a question that humankind has asked repeatedly, igniting many debates on what individuals can do to make themselves feel happier. In the same month as the International Day of Happiness 2022, buzzback launched its research study into the current state of happiness worldwide. The agency talked to people in four different markets (Brazil, China, The UK & The US) to explore the link between happiness and brand success - which is especially significant during times of political unrest, an increase in the cost of living, and a global pandemic. 
This research was shared at The Market Research Society's 2022 Impact conference in a session chaired by Jenny Lindsay, Director of Client Services at buzzback, with panellists Dr Christian Niederauer, Global Head of Insights & Consumer Affairs at Colgate-Palmolive, Dieter Deceuninck, Global Director of Strategy & Insights at Danone Waters & Aquadrinks, and Yigit Kocak, Global Strategic Insights Manager at Mondelēz. 
Happy families
One of the most prevalent topics throughout the discussion was familial kinship. Connection to fond memories, especially in times of need, is where families become so important. They're known to bring joy, relieve stress and improve our well-being, and so many of us depend on our families to ignite happiness. 
Buzzback's study revealed that family is the most important value in all markets – with 62% of global participants claiming that our families define happiness. Furthermore, 88% of buzzback's global participants' chose 'spending time with family' as the top activity out of twenty-four happiness need states, ahead of achieving success and going on vacation. 
Brands can capitalise on the family aspect of happiness by highlighting their ability to induce happy memories and accentuate a meaning behind the product that consumers can reminisce on and increase their happiness in the process, which ultimately reflects positively on the brand and product itself. 
Dieter Deceuninck of Danone Waters & Aquadrinks emphasised this point, "Bonding with your kids, your family, and making sure that we glorify and make these moments rich rituals, where sharing products such as chocolate and water, are playing a small part in becoming interesting enablers of happiness." 
Mental and physical health matters
Physical and mental health are two other essential aspects that are extremely valuable in terms of happiness. Research proves that a healthy mind and body can lead to joy and dissipate negative emotions. Moreover, the discourse surrounding the necessity to take care of mental and physical well-being is dominant in society. This is especially important for brands whose products are used to make people feel healthier and better about themselves.
Dr Christian Niederauer, Global Head of Insights & Consumer Affairs at Colgate-Palmolive, used Colgate as an example of how brands can drive happiness due to their health benefits, "Colgate is a key driver of people's happiness because we can influence the physical health of someone's life, which in turn benefits their mental health. The definition of a smile is often superficial, but our products fundamentally make people feel optimistic, which is one of our important brand values." 
Buzzback's study participants reinforced the importance of how mental and physical health impact positive emotions. A global average of 59% and 57% of participants ranked mental and physical health as their top two associations with happiness out of a possible eight options, respectively. 
Sustainability is here to stay
Undoubtedly, sustainability has become a hot topic in recent times. The advantages of a sustainability-focused future have become an essential factor for consumers. Brands that have adapted and become more environmentally conscious have reaped benefits in terms of consumer perception, while those who haven't have faced the ire of consumers. 
Yigit Kocak, Global Strategic Insights Manager at Mondelēz, explained that focus on the environment and sustainability will remain a prominent trend for brands, "Collective drivers behind happiness such as a sustainable future, are becoming equally as important to consumer's happiness, just as important as other significant aspects such as physical and mental well-being." 
The focus brands put on the environment and sustainability acts as a collective driver that makes consumers feel they contribute to a better society and make a change. So, it's no surprise that 70% of global participants named sustainability their most valued brand initiative, according to buzzback's study. However, the difference between consumers suggesting they value sustainability and taking action is something that brands should take heed of and explore in the future. 
How does happiness look in the future?
Current and future events, like the global pandemic and ongoing unrest in Ukraine, may change how consumers define happiness. Brands need to keep track of what makes consumers happy and how they can adhere to and implement the values and initiatives that spark this sentiment. As Dieter Deceuninck mentions, "Happiness is the small steps, but when they come together, they're big. The insights industry must make sure we see these shifts and learn how people live differently." 
If you would like to view the full study, please contact info@buzzback.com 
Methodology 
Buzzback conducted the first phase of their eighteen-question happiness study, involving 1636 digital participants across the US, UK, Brazil, and China from the 21st of January 2022 to the 2nd of February 2022