Purchasing decisions during cost-of-living crisis
What will consumers do as prices continue to rise?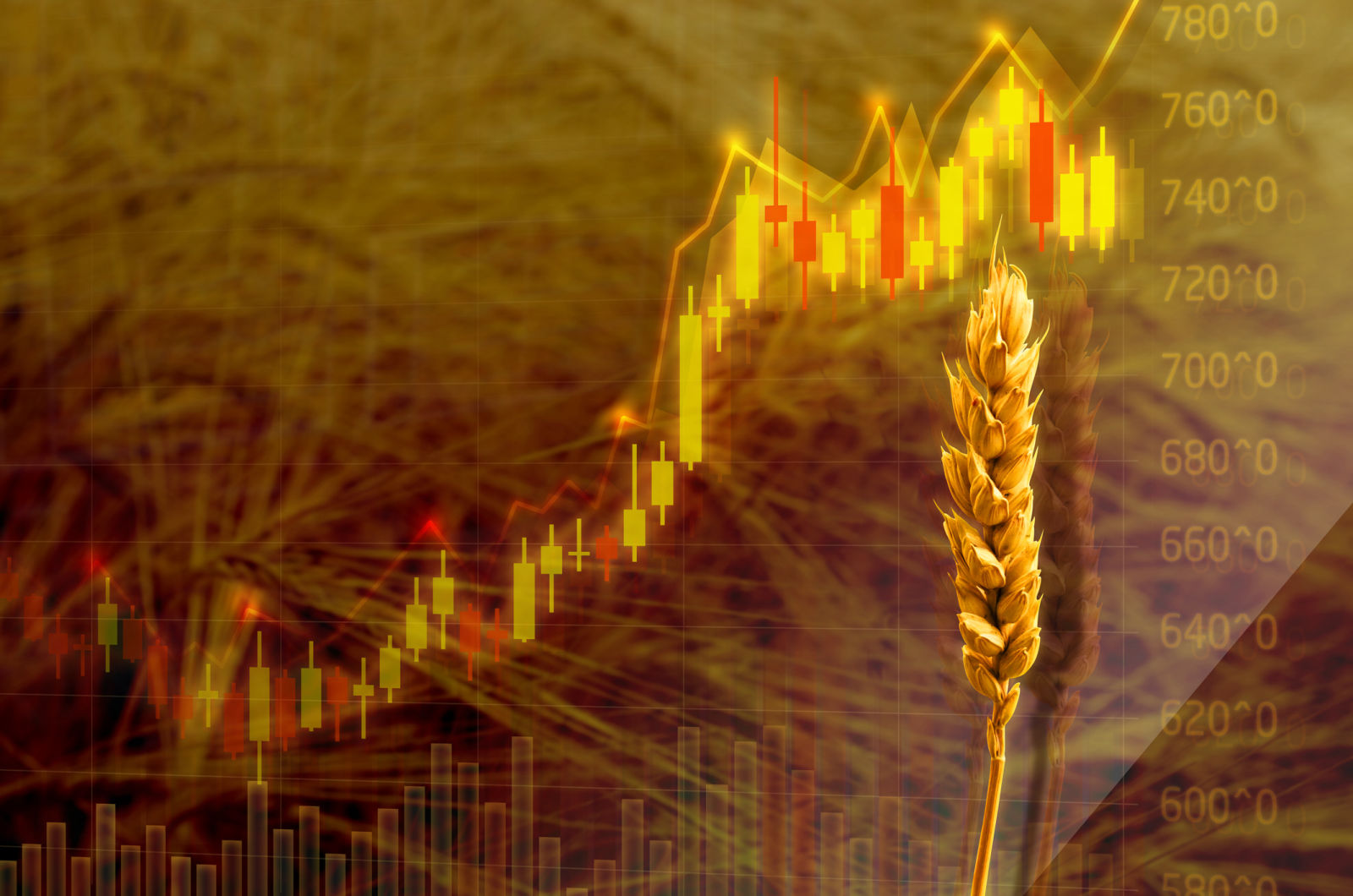 Article series
Purchasing decisions during cost-of-living crisis
Let me introduce you to David and Laura. Dave and Laura met in uni back in the mid-nineties. Dave was a big Radiohead fan and Laura wasn't and to be honest that was part of the charm.  They started going out in or around their final years; eventually getting married in 2005. Since then, they've had two kids, a boy called Jack that Dave tried to name Thom (Laura wasn't having any of that) and a girl call Daisy. Life is good. They both have good jobs.
Dave, after initially flirting with the idea of working as a sound engineer found a job in a local medical devices firm. Laura is a primary school teacher where she teaches year 2s. Both love their jobs and to be honest until recently everything had been plain sailing. The usual ups and downs of course but that's life. However, lately things have become a bit strained. The weekly food bill, energy bill and really every other bill just seems to have crept up. Dave and Laura have chatted about it and luckily Dave was able to get a slight increase in work. As a primary school teacher Laura is happy with what she gets and can't really push for more. However, even with the minor increase in take home pay David and Laura are finding things tough. Jack who seems to be growing so fast needs yet another pair of football boots. Daisy just loves dance; typically, this means traveling once every month or so to various competitions. Their apparently idyllic life is starting to feel very squeezed, and David feels he is letting his family down. They both did what was expected of them – they went to Uni, studied hard (most of the time) and got good jobs. They're honest people who pay their taxes, sing God Save the Queen for the jubilee, and always check in on their parents; they even donated money to those poor families in Ukraine. However, if the cost of living continues at this pace, they are just not sure what they will do. 
The cost of living crisis
This is what the current situation is being widely called.  It seems to have skipped a pre-crisis questioning stage and jumped straight to the main event.  As consumers, we see this every day in increasing prices on shelves across the nation.  At Spark, we decided to check in on the nation and see exactly where people's heads and hearts are.  We surveyed 1017 household decision makers across the UK in a nationally representative sample.  So: all age groups, regions, demographics and status have been taken into account.  Let's look at some of the results and see if we can see where David and Laura are coming from. 
First things first: is there a crisis?
Yes.  Very clearly.  An unequivocal 90% of those we surveyed believe that there is currently a cost of living crisis.  A damning statistic.  Only Gen Zs aged 16-24 – at 82% agreement – buck the trend slightly, but with some of those still living at home, that's hardly any consolation. 
Over two-thirds of people are more concerned than last year (67%), and 59% are worried about paying bills.  Energy bills are the biggest culprit, with 81% noticing increases, followed by food at 79% and motor fuel at 71%.  The reality is if you live in the UK, cook your dinner and drive any sort of transport, you have seen significant cost of living increases.  About 2 in 5 of people in the UK are feeling worried (44%), stressed (40%) and frustrated (38%).  One for all politicians to watch is the angry cohort: currently 28% of the UK population. 
This is leading to behavioural changes that brands and all service providers need to be aware of.  71% of the UK population claim to already be making changes in their spending behaviour.  A further 20% feel that it is just a matter of time before they must.  The main changes are linked to the big-ticket items such as energy and food.  Over half of those we surveyed (52%) are reducing their electricity/gas/oil usage, and almost the same number (45%) are driving less to save on fuel costs.  Are discounter supermarkets set to benefit from this crisis? Or perhaps, to be kinder to those supermarket chains, are they the ones that can help to keep food on the nation's tables? The data shows us that one-third – 33% – of the UK public are planning to change where they do their grocery shopping to combat the cost of living crisis. 
What about discretionary income, assuming people have any left? That's naturally been also hit with 51% of people going out less and 48% cutting down on any non-essential items such as new clothes. 
Nation-wide belt-tightening
None of these facts paints a pretty picture.  The nation is tightening its belt ahead of what it fears may be a long winter.  The ramifications for the most loved brands in the country such as Heinz, Mars and Kellogg are clear – as brands of the people, they need to do what they can to help people in their hour of need.  Which of course is easier said than done in a time when war is still tearing Ukraine, Russia/Europe relations and supply chains to pieces.  A grim, vicious circle indeed.
The Bank of England has predicted a contraction of the UK economy of 1% in quarter four of 2022.  They predict a period of stagnation in 2023 – so nothing to look forward to there then.  What has caused this situation, and is it a foregone conclusion?
The four horsemen of this particular apocalypse appear to be Brexit, the Global Pandemic, Political Unrest and War.  Perhaps that's being a little hard on Boris, and his Merry men and women, as with three agile horses such as Brexit, a Global Pandemic and war to deal with, some sort of political unrest was destined to occur.  He perhaps hasn't covered himself in glory with his various escapades and broken rules, though.  Anyway, I digress. 
Let's briefly look at the precursors of this crisis we are in
Brexit – The chairman of the Office for Budget Responsibility claims that Brexit will reduce Britain's GDP by approx. 4% in the long term.  In 2021, Richard Hughes claimed that Brexit has had a bigger impact on the UK economy than the pandemic and that the cost of living could rise at its fastest rate in 30 years in 2022 – suggesting inflation could hit 5%.  Current UK inflation is 7.8%.  Richard knows a thing or two.
Pandemic – in 2020, the UK GDP declined by 9.7% (down 19.8% between April and June of that year.  Source: gov.co.uk), and the UK saw the largest quarterly contraction since records began.  The saying goes that what goes up must come down – but the pace of that bounce back is anyone's guess.
War – The OECD (Organisation for Economic Co-Operation and Development) forecasts that the UK will go from the second fastest growing economy in the G7 group of industrial nations (Canada are top) to the slowest in 2023.  This is as the Ukraine War leads to higher interest taxes, higher taxes, reduced trade and more expensive energy.   
Is all lost? Of course not.  The pandemic is mostly behind us, and we all hope that the war ends – history tells us that wars tend to last longer than expected, but perhaps we have reached that stage already? Or perhaps I'm too much of an optimist.  Brexit looks here to stay.  Boris? Not so much.  Although, with 47% of the British public claiming that the government is responsible for increased household bills and grocery costs, maybe his resignation was always a 'when' rather than an 'if'. 
What does this mean for brands?
The good news for brands is that 20% of people will continue to buy their big-name brands regardless of increasing costs.  The more worrying news perhaps is that 20% of the UK public also see shopping at discounter stores as the best way to save money.  The battle for share of pocket is on.  58% of people are annoyed or disappointed that big brands have increased their prices, with 47% saying they will either avoid these brands in future or at least until they can afford to buy them again.      
Consumers are clear on how they want brands to act with 86% saying brands need to start talking about reducing prices and – we assume – also actually doing it too.  Transparency as to why prices are increasing at 85% is similarly important, and both far surpass the next pressing topic for consumers, which is sustainability at 70%.  Consumers want brands to tell them the truth and then help them to make ends meet.  The majority of household spending will ring through the tills of our major grocers with 64% of consumers saying that this is their biggest bill.  One in five consumers expect the cost of living crisis to end before the end of 2022; 27% think 2023 is more likely, and the rest are less optimistic.  Who will ultimately be correct? Only time will tell. 
The key lessons for brands are:
Consumers need help budgeting – offer choices at different price points

Consumers are actively looking for alternatives – now is the time to act to keep them loyal

Be upfront about cost increases where possible 
What about Dave and Laura? Well Dave decided to look in a local second-hand shop for boots and found a very nice pair indeed, thank you very much.  In fact, Dave is just part of the 20% of the UK public that plan to buy second-hand clothes more often.  Jack is wearing them with pride and dreams of playing for England one day.  Laura has started shopping in Lidl; she initially just bought a few items, but recently she has bought a larger shop, including meat there, and she is enjoying finding the bargains.  She even told her mum and her sister about it.  She still dips back into Tesco for some of the brands she can't get in Lidl, but she feels it is okay now that she has made a little sacrifice.  The family will be fine – they hope.  They're taking it one paycheck at a time. 
At Spark, we speak to the nation's consumers every single day.  We have our finger on the UK pulse, and we know that in the good times, things weren't necessarily as good as people believed.  Conversely, things may not be as bad as they appear now.  This is a time of great change, new hero brands in FMCG and retail will be born.  Old reliable brands that are "too big to fail" will do just that.  There will be stories of despair but many more stories of hope and we will be there capturing them every day.
ex Unilever, CEO of Spark Market Research and Audience Collective Board Member
Article series
Purchasing decisions during cost-of-living crisis