The importance of community and collaboration
The growing importance of both community and collaboration in the research space and the professional world overall.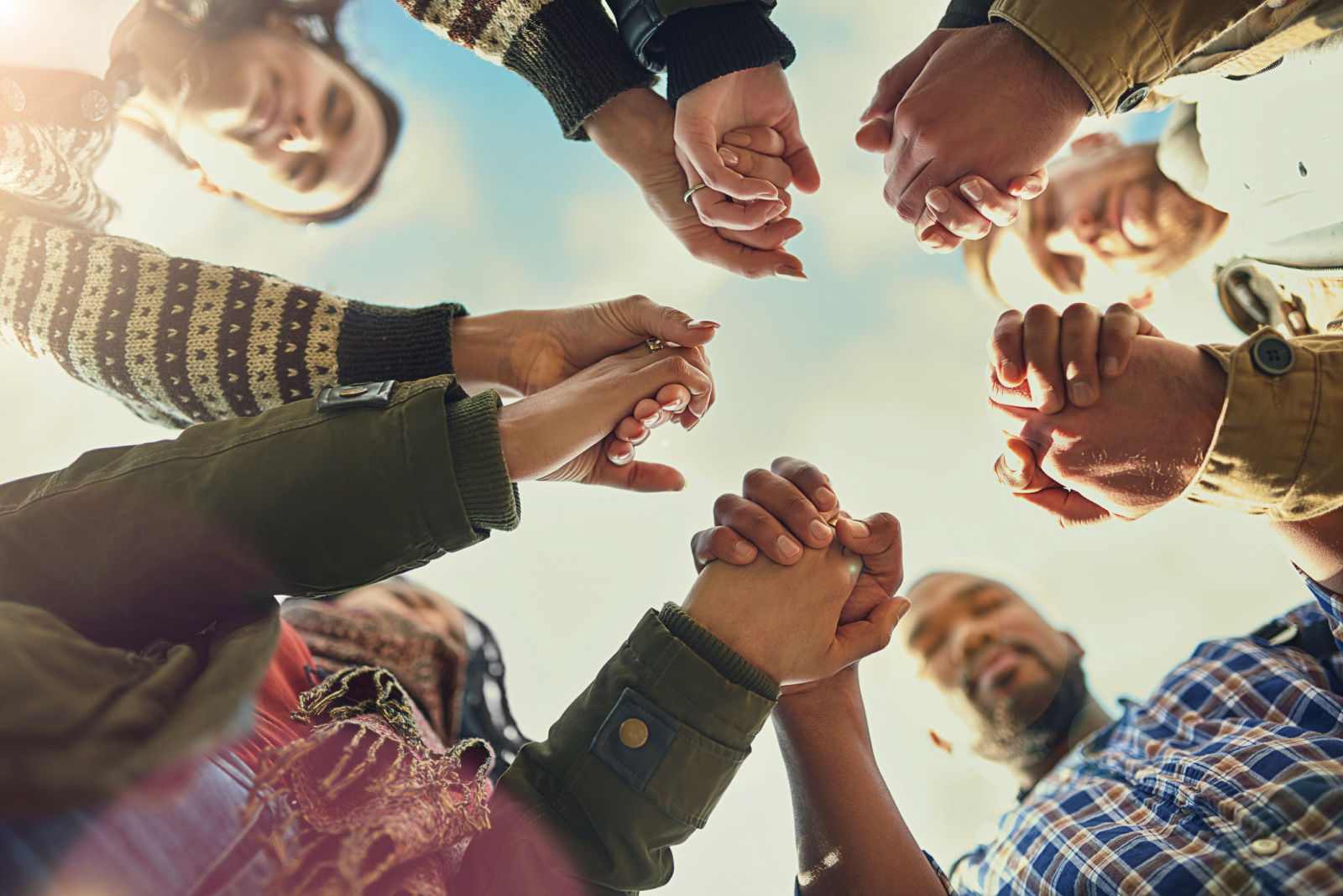 The Insight250 spotlights and celebrates 250 of the world's premier leaders and innovators in market research, consumer insights, and data-driven marketing. The inaugural list was revealed last April and created renewed excitement across the industry whilst strengthening the connectivity of the market research community. 
With so many exceptional professionals named to the Insight250 it seems fitting to tap into their expertise and unique perspectives across an array of topics. This weekly series does just that; inquiring about the expert perspectives of many of these individuals in a series of short topical features.  
This edition focuses on the growing importance of both community and collaboration in the research space and the professional world overall. I sat down with Matt Hay, Founder and CEO of BulbShare to discuss the evolving role of communities in today's world and how collaboration is enhancing disruptive innovation for organisations that embrace it. 
Matt for the international audience can you tell us a little more about Bulbshare? 
"The advent of big data, alongside the evolution of social media and mobile technology, has enabled new levels of brand-consumer connectivity and inspired heightened audience expectation around how brands behave. It also accelerated a wholesale shift in consumer behavior. Namely, people no longer respond to being told what to buy. They want to be involved, they want to feel like they are part of the process, and they want to shape the way their brands behave. 

"Products and the marketing messages that merely seek to 'broadcast' rather than engage with their audience are falling on deaf ears (or worse still – at least for the brand – are being blocked entirely by increasingly sophisticated ad-blockers). Where once, the core brand marketing objective was one of interruption, it's now premised on interaction. 

"At Bulbshare we respond to this new reality by helping the world's biggest brands supercharge growth through customer collaboration.   We build online communities so that brands can quickly and effectively collaborate with consumers for rich insights, ideation, co-creation, and customer advocacy anywhere in the world." 

Matt Hay
You've always been involved in disruptive approaches - can you tell me more about that and why do you feel that's so critical for our profession? 
"At a very base level I think our sector has to strive for more. Why should we simply regurgitate some of the incumbent solutions that have contributed to 76% of products failing in their first year (Nielsens) and consumers left increasingly alienated and distrusting of institutions and brands (Edelman study)? 

"For many of us, the desire to disrupt is fuelled by traditional innovation cycles failing to deliver results in an increasingly hyper-competitive and convergent marketplace where customers expect personalised experiences, not one size fits all. The 'build it and they will come' mantra of the consumer age is being replaced by a new philosophy that believes the most fertile ground for product and service innovation instead lies in the intersection between customers, brands, and the various stakeholders that surround them. 

"Our ideas may have felt more disruptive and contrarian pre-Covid but I think we've since seen our approach come very much into the mainstream as brands seek faster, more agile customer-centric solutions to changing consumer behaviour." 

Matt Hay
What do you mean when you talk about co-creation and why is it so essential?
"In an age when audiences are increasingly cynical towards brands; trust, authenticity and transparency are all keys. 

"For a more savvy, entrepreneurial generation of consumers – with the technology at their fingertips to connect to brands when and where they want to – the brands to trust, the brands to love, the brands to recommend to friends are those that treat them not as customers, but as colleagues and collaborators. 

"Co-creation for us is therefore about activating communities of various stakeholders (i.e. consumers, tastemakers, practitioners) and together collaborating to create new value.  It goes far beyond transactional feedback loops and is instead a route to driving innovation and new ideas through a much wider pool of stakeholders.   

"It's hugely democratising in giving genuine power back to customers and can release a groundswell of ideas that really move a brand forward." 

Matt Hay
Do these community approaches work globally? What differences do you see internationally? 
"One of the biggest virtues of a community collaboration model is its power to connect brands with consumers at a global scale.  This can be particularly powerful in emerging markets or with hard-to-reach customer segments that brands typically struggle with.  Of course, there are nuances in the way this happens across markets, but ultimately, we find that our communities want the same thing. A voice and an opportunity to collaborate." 

Matt Hay
Do you see different levels of engagement by different demographics? How can widespread participation be encouraged? 
"We originally anticipated that the mobile-first approach we take to collaborating with communities would preserve the Gen Z and millennial audience segments. But what we've actually found is that digital adoption and tech "savviness" is cross-generational and across markets. Where we are perhaps more inhibited is in those markets where mobile penetration and particularly 4G is still in its infancy. We are working on providing other routes to collaboration with these communities although we're big believers in the power of mobile-based engagement not just due to its high levels of adoption but for its ability to put a brand in the pocket of a consumer. This helps us be there for the moments that matter. To be much more ethnographic in our approach which ultimately contributes to a much more compelling insights and customer-led ideas. 

Matt Hay
Bulbshare researches lots of topical issues - ad blockers, the climate of fear, COVID springing to mind - do respondents engage as effectively with issues that are not as front of mind? 
"Issues that might seem trivial or less 'front of mind' to one consumer segment will always matter to another tribe or community. We have become experts at building these customer segments, however niche, anywhere in the world. Ultimately, what we want to do is share the voices, opinions, and experiences of real people with lived experience and or a passion for the subject matter and connect them with brands. We've been pretty successful at nailing this but welcome any brand wishing to put this to the test." 

Matt Hay
Social impact is clearly a key part of what you do - why is that so important? 
"Our mission is to collaborate with people every day to create better products and services for the world. In practice, this means we try to reflect the interests of both the brands we work with as well as our global communities. And when we speak to our global communities they consistently tell us that brands with purpose, authenticity, brands that take a view on social and moral questions resonate much more.   

"All of the communities we build for brands have the opportunity to not just respond and collaborate on specific brand business questions but also to wider social or environmental issues that matter to them. This gives us much wider coverage and has helped mobilise our communities around an array of issue-based causes and campaigns. 

"For instance, we have used the Bulbshare platform to collaborate with communities of Syrian refugees across Europe to improve access to welfare and education.  We've connected communities of activists in the sex and wellness space to co-create ideas around improved access to sex education in Latin America and EMEA and we've built public community channels on Bulbshare devoted to issues like sustainability that serve as platforms for people to share insights and ideas around reducing plastic waste and improving the lived environment." 

Matt Hay
Is it significantly more expensive to set up community-style projects than traditional ad-hoc or continuous research studies? What does a typical project cost? 
"Quite the opposite! Our communities are significantly more cost-effective than traditional solutions used by our clients. 

"Also, unlike many pure platform providers, we appreciate that clients are facing increasing demands on their time, resources, and budgets. Therefore, through our technology and workflow automation, we are able to provide a full-managed service, faster, cheaper and more effective than traditional ad hoc agencies. We achieve this through a fusion of best-in-class technology combined with an exceptional delivery team with extensive FMCG/CPG domain expertise. 

"Our pricing model is also geared especially for digital communities and is subscription-based. Communities are long-term initiatives and when you commit to them, they are hugely cost-effective. According to one of our clients, working with their incumbent agency on a comparative value basis had previously been 7x more expensive compared to Bulbshare and also didn't routinely deliver the high NPS customer value scores that we achieve." 

Matt Hay
How do you see communities and research collaboration evolving in the future? 
"I think we're already witnessing an evolution of our sector beyond seeing customers merely as transactional feedback loops. This will only accelerate as we move far beyond asymmetrical relationships where a brand sits on the one side and the user or customer on the other. Instead, we see a future in which there is a blurring of the lines between creator and consumer, turning customers into creative partners and empowering people to influence the decisions brands make and ultimately shape their experience. This doesn't just lead to radically stronger customer-centric products and services, it also has the potential to transform how brands operate and create levels of transparency hitherto not seen." 

Matt Hay
HOT TOPIC: Real-time  
There's lots of talk about getting insights in "real-time" - what does this mean to you and do you feel it is possible? 
"We work with always-on, mobile communities that respond to briefs and push notifications in our app - meaning we get on-the-go, in-situ insights and content from our communities wherever, whenever. Be that at the check-out, during a family meal, on the bus home from work. And our live AI dashboard means we can analyse unstructured data in real-time and surface unique insights far beyond traditional methods.  

"The extent to which real-time approaches add value is really contingent on the business question but there's no doubt that given the speed with which consumer behaviour is changing coupled with increasing demands on personalisation, it's an essential tool in the armoury of any brand seeking competitive advantage." 

Matt Hay
TOP TIP 
"Put customers at the heart of your decisions. Be flexible and open-minded. If you want to find a truly competitive insight, stop being a slave to comparability and be brave enough to stop and think about how you ask the right question, in the right way of the right person." 

Matt Hay
Thanks Matt – fascinating. Clearly, as customers become increasingly savvy and markets become more complex, Matt's approach of focusing on collaboration and embracing communities is one that not only allows organisations to better understand their customers, but also can direct advancements and drive innovation. This can be a cultural shift for a company, but one that pays ongoing dividends if it is widely adopted.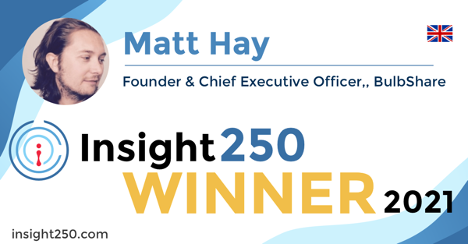 Matt Hay is the Founder and CEO of Bulbshare which is a collaborative technology platform that brings brands and customers closer together. Matt spearheads a vision that builds online communities which enable conversations, collaboration, and co-creation. He focuses on helping audiences shape the content they consume, the causes they care about, and the brands they love.
Senior Strategic Advisor at mTab, CEO at Insight250, Group President at Behaviorally
Crispin Beale is a marketing, data and customer experience expert. Crispin spent over a decade on the Executive Management Board of Chime Communications as Group CEO of leading brands such as Opinion Leader, Brand Democracy, Facts International and Watermelon. Prior to this Crispin held senior marketing and insight roles at BT, Royal Mail Group and Dixons. Crispin originally qualified as a chartered accountant and moved into management consultancy with Coopers & Lybrand (PwC). Crispin has been a Board Director (and Chairman) of the MRS for c15 years and UK ESOMAR Representative for c10 years. As well as being CEO of Insight250, Crispin is currently Group President of Behaviorally with responsibility for the client and commercial teams globally and the Senior Strategic Advisor at mTab.