One thousand messages for the humanitarian response in Ukraine
Fine Research have delivered 2460 support messages prepared by Latin America healthcare professionals to the Save The Children Humanitarian Response team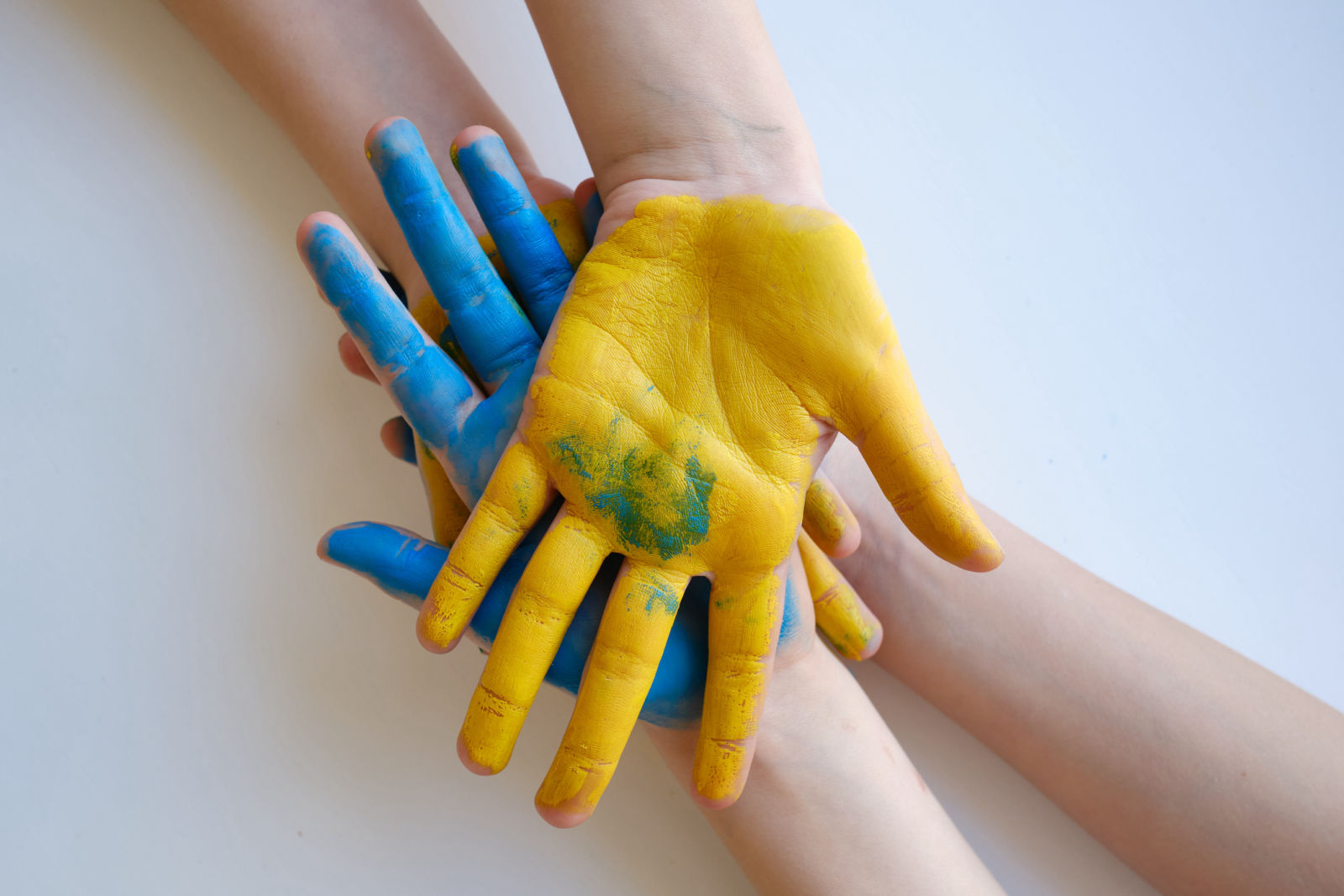 April, 2022
We are very glad to share that we have delivered 2460 support messages prepared by Latin America healthcare professionals to the Save The Children Humanitarian Response team who is working in the  borders of Ukraine to assist the refugees fleeing from the horrors of the war.
Save the Children team is receiving kids and their families, providing food, hygiene kits, toys, and installing safe spaces where children can play, learn and survive the duel and the loss.
We simply asked these healthcare workers to dedicate a few seconds to give a message of encouragement and to meet the challenge of getting at least 1000 messages.
While the campaign involved a base donation, FINE committed to double the amount if we were able to reach at least this number of messages in order to generate a wide engagement with the initiative.
We were delighted to learn that in just one week we received this large amount of support provided by primary care doctors, nurses, and other specialists from 17 countries. These were translated into English, Polish, Rumanian and Ukrainian and delivered to Save The Children along with an associated donation.
Let us share a few that we believe summarize the spirit of all the messages received
"Thank you for being right now where you are most needed, for being those heroes who without weapons give encouragement and support to all those people.", tells Maria, an Argentine Pediatrician
"You are the helping hand and the joy of all the people who cross the border; I join you from the bottom of my heart and with my best wishes so that the refugees of war may find peace in you.", comments David from Venezuela
"Medicine means many things, but the most important are compassion and service, it is you who best represent the value and importance of medical care."  shares Oscar,  a primary care physician from the Dominican Republic.
We are very proud about the community response and do hope that these messages may add some comfort and strength and help these workers to realize that they are not alone.
This group of healthcare workers from Latin America join millions around the world who celebrate that even in the midst of the horror, there is an incredible and sensitive team who is in the field helping the children and their families to go through this extremely difficult journey.
Save The Children team was kind enough to send back a message to share with our community which tells:   
"Hello everyone at Fine Research. My name is Rebecca Davis and I´m with Save The Children International. I have received and have sent to our field teams in Ukraine and in the neighbour countries where we are working, your words of comfort, of humanity and solidarity. … I know there were many many many messages who spoke words of, again, solidarity and peace with aid workers and our own medical teams on the ground in Ukraine, Poland, Lithuania, Romania. Thank you so much for being a partner and thank you for your own work that you do and your own humanitarianism. We are so so very grateful…"
Been in the international market research business for 20 years,

Has founded and still fully manages Fine Research, the largest independent MR data collection network in Latin America with offices in Brazil, Mexico, Colombia, Argentina and Uruguay. The agency focuses in consumer, healthcare and b2b fielding.

Created in 2008, Fine Panel, the first and largest medical panel in LatAm, with over 60,000 active panel members in the main 6 countries in the region.

Has published books, and articles in leading industry magazines related to MR and also to broader Social Sciences topics (racism, migration, etc.)