The Adultification of Black girls
And its implications for a multicultural community.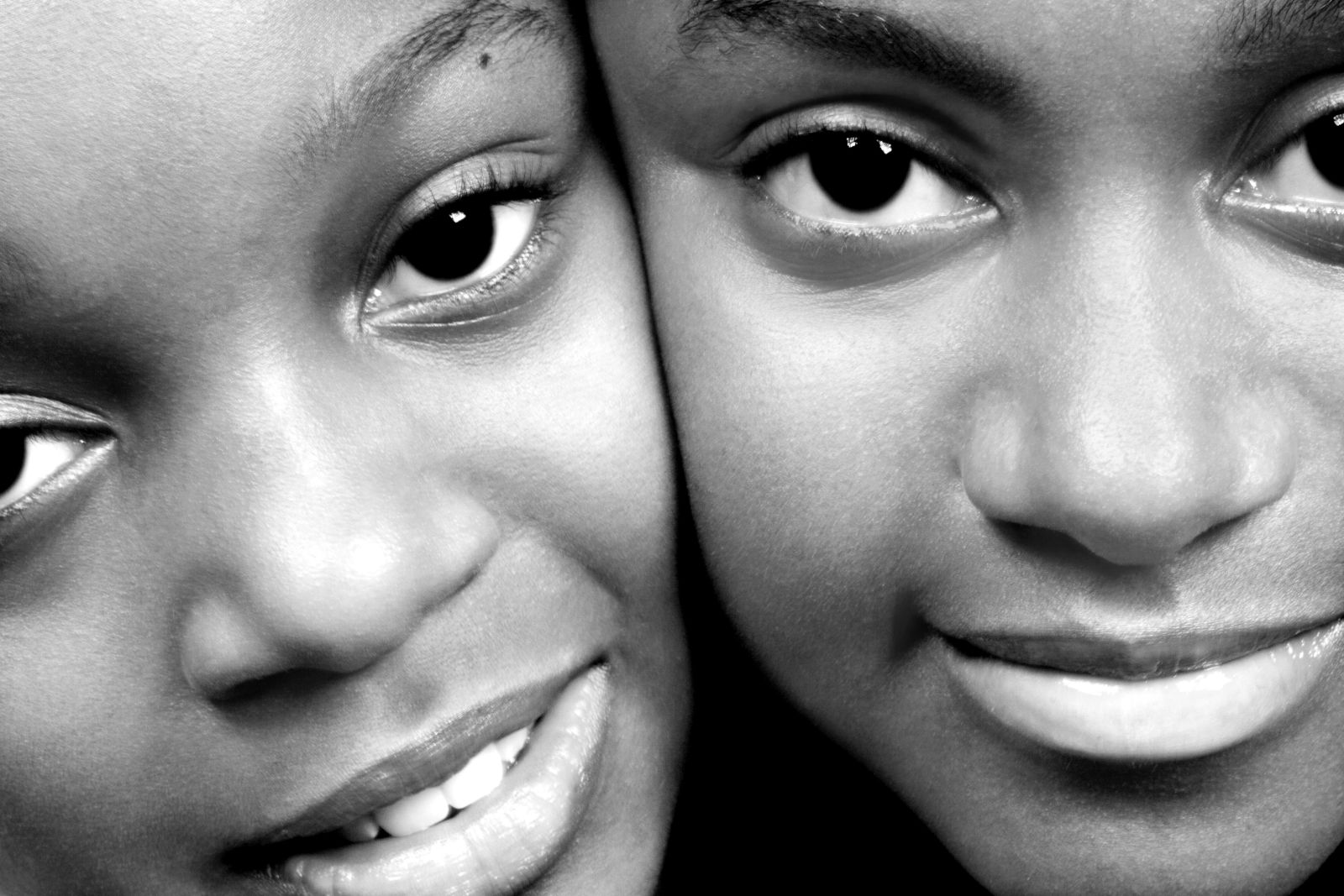 In May 2020, Michigan judge, Mary Ellen Brenan, made headlines when journalists revealed that she detained a 15-year-old Black girl, referred to as "Grace," for not completing her online homework. Grace joined nearly 25% of public school students across the United States who had failed to complete their online homework during the global COVID-19 pandemic. Why then did she seem to be the only one that faced such extreme and unmerited consequences? 
A ground-breaking study by the Georgetown law center on poverty and inequality found that adults believe that Black girls need less nurturing, less protection, less support and less comfort. A related study revealed that Black girls are punished at a disproportionate rate compared to their counterparts in schools and the juvenile justice system. This notion is defined as "Adultification Bias." 
According to the Wikipedia dictionary, Adultification Bias is a form of racial prejudice where children of minority groups, typically Black children, are treated by adults as being more mature than they actually are. A clear example of this bias in action is when a Black child is assumed to be older than their actual age. These perceptions could, in turn, perpetuate the maturity of Black children and the assumptions of adults. 
Stella Igweamaka and Nana Appah researched Adultification Bias of Black girls in Canada as part of the Canada winning entry for the 2022 ESOMAR Research Got Talent Competition. The research findings revealed that Black girls in Canada have also experienced this bias, either being reprimanded for wearing outfits such as leggings or having a different hair colour, whereas their white counterparts don't experience this. 
"I once wore leggings to school and my teachers called me aside that it was inappropriate dressing. Meanwhile, all of my white friends always wear leggings and they have never called them aside. Mentally, it doesn't feel right to be treated differently. I am of the same age as my peers. I find it very unfair". Black girl, 14 years old.
In Canada, we discovered that Black girls also shared similar sentiments, and there was limited quantitative research on this topic. Black girls knew they were experiencing this but didn't know the term for it. The results of the quantitative survey showed that across all categories, respondents viewed Black girls from as young as 0-9 years as being more adult-like than their white counterparts and, as a result, held them to a more adult-like standard.  
"When I was younger, adults frequently treated me as if I knew more than I actually did. My white friend was crying in the corner because she got in trouble, and because I wasn't crying with her, they assumed I was just more mature, but that wasn't the case. I simply did not cry because there was no point in crying if I did nothing. Just because I wasn't crying didn't mean I was tough or had the mindset of an adult. Adultification, in my opinion, is when you treat a younger child as if they should know the same things that adults do. This is bad because children are meant to be children. They are supposed to be playful and not worry about things that adults are concerned about." Black girl, 13 years old 
In summary, the research revealed the following: 
Black girls routinely experience Adultification Bias. Black girls feel they have been stereotyped to act older than their age. They feel there is so much expectation that they should be more mature and responsible beyond their age. As a result, they felt they received less protection or nurturing from adults. 

Black girls are held to a higher standard of behaviour than their white counterparts. The resultant effect of Adultification also means that the Black child is likely to get a harsher punishment when she breaks any rule. The Black girls we spoke to believed they would usually get penalised for what their white peers would get away with. 

Adults attempt to enforce traditional white norms of femininity on Black girls. Such attempts to ensure that Black girls conform with traditional white norms of "ladylike" behaviour send Black girls the message that they should be less visible, toned down, and hide their true selves in order to conform. 

Black girls feel unsafe expressing themselves and they consequently act tough to mask their emotions. 
"I feel like I have to look really happy, like I am not angry or sad - not just in school, but any place outside. If I am sad about something, I try not to look it so people don't make assumptions or assume how I am feeling. People usually think that Black people are angry or they just want to start something. I want to seem just more approachable. So, I just try and do that". Black girl, 13 years old 
Gender stereotypes have a huge impact on Adultification. In some way, the general expectation in Black homes is that female children become 'deputy mothers, to do chores and look after their siblings and as a result, they are robbed of their childhood. 
"My mom asked me to clean her car, and while I was cleaning it, my brother was in his room playing a game or something like that and I thought my mum would help me, but she didn't. The next day she took my siblings out with the car, and when they got back, the car was a mess, and I felt like all the effort I put in to clean the car was wasted. I know I am the oldest, and I should get to do some chores, but sometimes it just feels a certain type of way." Black girl, 14 years old 
The significance of this research lies in the following:
Creating awareness that could promote effective conversations around this topic, thereby provoking meaningful actions in the educational system and lead to critical policy changes. Policies such as targeted training for teachers and educational authorities and the provision of appropriate support for the affected girls could be crucial in addressing this problem.

Informing the build-out of tool kits and relevant programs for NGOs in improving the overall social, emotional, and mental health of Black girls in Canada. 
February is celebrated as Black History Month in Canada. However, access to data for the Black community is sometimes limited. It is important that studies are conducted on pertinent issues that affect the Black community. Such research projects would enlighten people on who they are, their aspirations and how their values and needs fit into the larger picture of building a successful multicultural community in Canada. 
Stella Igweamaka and Nana Appah researched Adultification Bias of Black girls in Canada as part of the Canada winning entry for the 2022 ESOMAR Research Got Talent Competition. This research was done to support the NGO­ Black Canadian Women in Action in their vision in empowering Black girls and women across Canada. 
The ESOMAR Research Got Talent competition enables young researchers to support the important work of local charities and NGOs by promoting data, research and insights in service of important societal challenges. This competition is leading the way on using research in unearthing important issues in the society. 
Research Methodology 
Quantitative Research: 400 Canadians were sent an online survey in July 2022 and were asked to complete a questionnaire about their beliefs about children's development in the 21st century. The survey did not have specific quotas and was open to individual's resident in Canada and who were 18 and above. Online sample was provided by Maru and Logit Group 
Qualitative Research: Focus group discussions and In-depth Interviews were held with Black girls aged 11- 14 years old. Consents were received from parents and legal guardians prior to conducting the research. 
Press Article: https://www.cbc.ca/news/canada/edmonton/adultification-bias-edmonton-black-girls-1.6704953 
Docu-Video: Adultification of Black Girls in Canada_ Stella x Nana x BCW
Senior Execution Consultant at Servus Credit Union
Originally from Nigeria, Stella is an award-winning market and consumer insights researcher with over 8 years of experience. Stella is passionate about using research to create meaningful impact and was recently featured in CBC News for her work with Black Canadian Women in Action (BCW) on Adultification Bias of Black Girls in Canada. Stella holds an MBA from the University of Lagos, Nigeria and currently works at Servus Credit Union as a Senior Execution Consultant.
Market Researcher/Data Analyst at Black Canadian Women in Action (BCW)
Nana Appah is an award-winning and adaptive research analyst/market researcher who is skilled in uncovering insights as well as providing support to senior decision-makers in policy development process. With over 7 years of experience in both public and private sectors, Nana has a Masters' degree in Natural Resources Management from the University of Manitoba. Nana is impassioned about unearthing important social issues and has mostly recently featured on CBC News for the award-winning project - Adultification Bias in collaboration with Black Canadian Women in Action (BCW)