Avatar – Nextgen market research
Using augmented reality to delve into consumer insights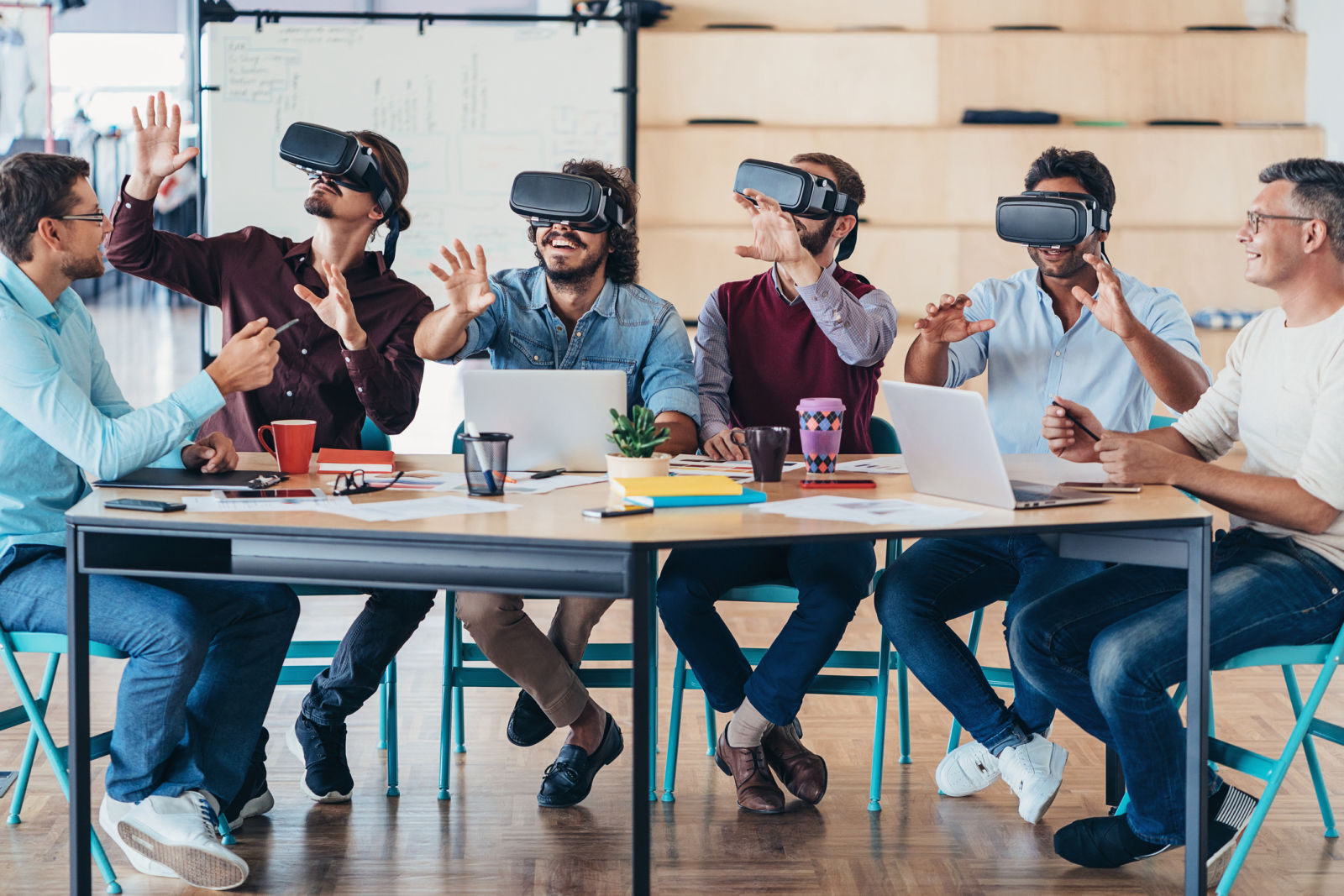 Humans need to belong, a persuasive (innate) drive to maintain long-lasting, positive, interpersonal relationships. All of this was challenged as we were caught off-guard by the pandemic. The past two years were filled with uncertainties that none of us had ever imagined experiencing. It tested an individual's physical well-being and emotional, mental, and social presence.
The pandemic pushed us to our limits, accelerating the evolution of industries and business models worldwide. One of them is the advancement of digitisation and its literacy. Studies show that the pandemic has accelerated the adoption of digital technologies by several years – many of which could be here for the long haul.
We have genuinely embraced digitisation and how! Research claims that global online consumption doubled in 2020 – The average daily time spent consuming content is now six hours – September 2020 report.
Digitisation is an endeavour that brings forth many opportunities, and that's precisely what it did for several industries. As far as consumers are concerned, they found solace and a sense of belonging through social media. Be it the millennials or the older generation. Everyone is well-versed with Instagram, Snapchat, Facebook, etc. It brings together communities using their simple and interactive platforms.
The most noteworthy feature has been the adoption of Face filters; a study shows that these augmented reality filters are a hit amongst all the users, with Snapchat data affirming 200 million daily active users of such filters! While Instagram claims that over 600 million people have used at least one of their AR effects. 
The future of augmented reality
Metaverse is touted to be the next big thing as it provides abundant opportunities to players, new and old, with augmented reality being the driving force of its aspiration.
Augmented reality space has seen a rapid surge in recent times, with increased interests of investors. AR market size was valued at USD 17.67 billion in 2020 and is expected to expand at a compound annual growth rate (CAGR) of 43.8% from 2021 to 2028.
When augmented-reality face filters first appeared on social media, they were gimmicks. They allowed users to play a kind of virtual dress-up. Through swipes and clicks, the array of face filters enables users to adjust their image and even sift through different identities with ease and flexibility. Face filters, once a niche, have grown to be ubiquitous and perhaps the most widespread application of augmented reality.
Did you know augmented reality filters are more engaging than video! Research shows that people who use AR filters use them for an average of 75 seconds – 4 times longer than mobile video.
The popularity of AR filters appeals to various brands. Companies realised that they could use AR to let consumers try make-up products, eyeglasses or even hair colour before essentially spending money on it, increasing brand engagement and loyalty. Companies have also started producing AR advertisements for their digital campaigns.
Looking at these trends, the idea of Avatar came into the picture and led me to win ESOMAR's YES award 2021. The mere thought of introducing AR filters into consumer research allowed me to explore a pool of endless opportunities. 
The idea and need for Avatar's in market research
This innovation considers the basics of human behaviour and psyche. Everyone has their unique personality, and it's this personality that plays one of the important roles in defining the behaviour and attitude towards other people. Varied personality traits of consumers undoubtedly affect research, especially qualitative research. One such trait is introversion, especially when in a physical or virtual set-up – it is difficult for introverts to speak their minds in a group setting.
And the most important thing about consumer and behavioural research is that we seek not only the 'what' of a particular aspect but also the 'why'. The idea of Avatar is to overcome such hurdles and be seen as a trust element that invokes comfort, especially for those who may feel shy about openly stating their views.
Adopting Avatars in group discussions allows participants to project themselves in the form of any desired personality. This enables the fun factor and creates anonymity, which can help contributors overcome inhibitions, which in turn helps us gain a deeper understanding of the hidden truth. It would allow individuals to speak their minds and aid researchers by gaining richer and more nuanced insights!
The end goal is to create an application that enables individuals to develop their Avatars and participate in research studies. Designing filters tailored towards research demands will enable constant behavioural understandings as it would help researchers develop an innate knowledge and correlation between Avatar and user's participation.
Interestingly, there is scope to create Avatars based on different target groups, trends, etc. It helps to incorporate interactive and creative elements in research. With augmented reality, consumers can immerse themselves in new environments to experience products and services. In turn, it is aiding researchers to gain an innate understanding of the consumer/customers psyche to help brands better position themselves in the market. 
Way-forward for Avatar's
I believe that we as humans are in continuous need to indulge in experiences and gain a sense of fulfilment while using a brand/ service, which calls for us, as market researchers, to evolve and pivot to understand consumer needs and demands constantly.
We must challenge traditional market research methods and take a leap of faith to test uncharted territories. With a wide array of innovations and ideas being pioneered today, only one question lingers for all of us. Can Avatars be the next big thing in market research?
Well, only time will tell, but for now, I am elated to take a leap towards finding answers with Avatars. I believe in its potential and am sure it will open more opportunities in aiding consumer insights.
Let's hope that the next time I write another piece on my idea of Avatars will be with detailed information from the case studies conducted on it. I am looking forward to the next generation of research.
Inspired by Shivani?
We're always eager to welcome new and emerging talent into the ESOMAR community. If you're just starting your career, consider joining Shivani and her peers in the ESOMAR YES community.
Senior Research Associate at Ipsos
Shivani Choksi is an experienced consumer insight researcher and the winner of ESOMAR's YES Award. She is currently working at Ipsos and is passionate about understanding consumer behaviour and interpreting trends through data.