Starting an insights-driven business
Good research starts with 'why' and ends with the right decision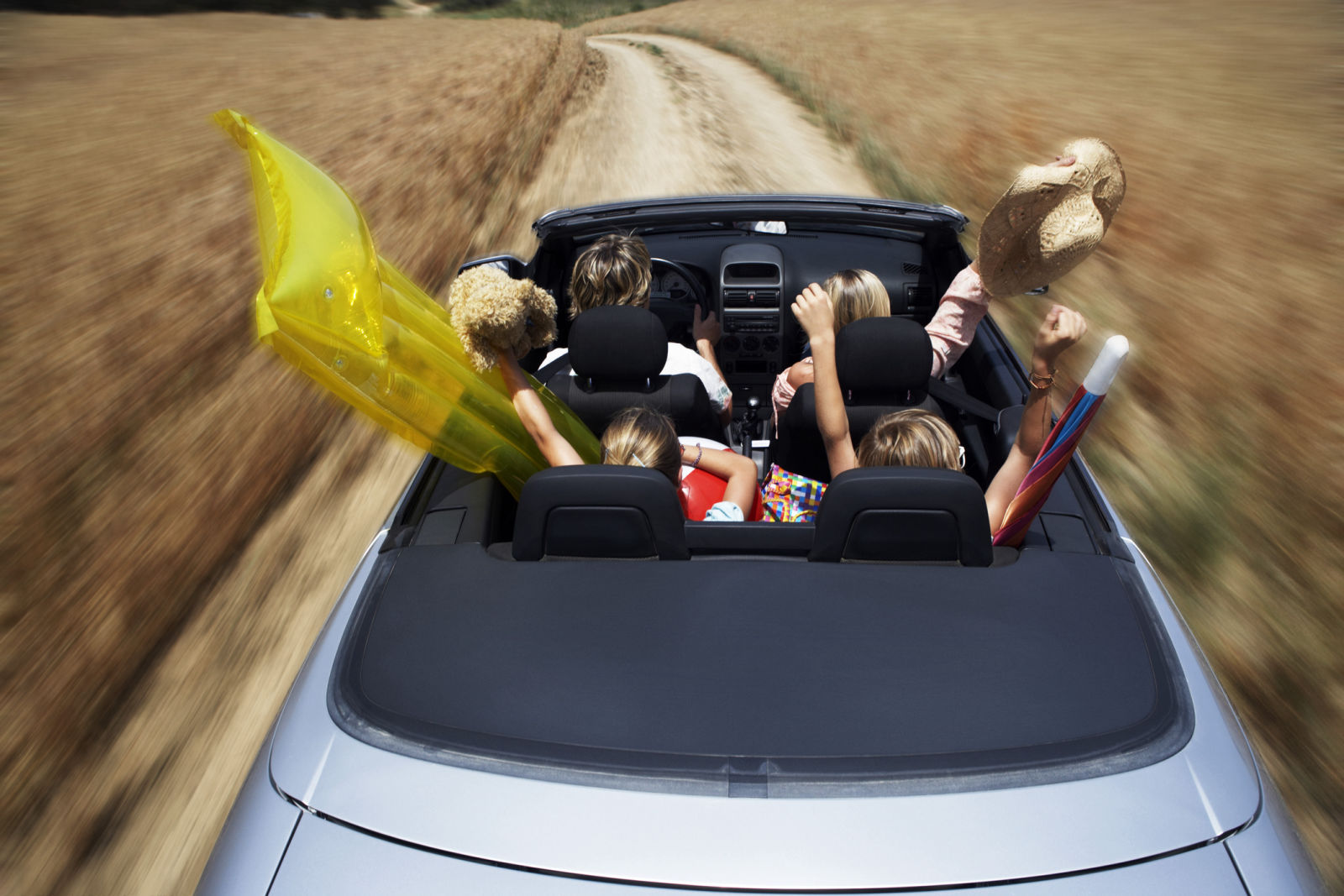 The Insight250 spotlights and celebrates 250 of the world's premier leaders and innovators in market research, consumer insights, and data-driven marketing. The inaugural list was revealed in April 2021 (and the latest 2022 winners were announced in September at ESOMAR Congress in Toronto), creating renewed excitement across the industry whilst strengthening the connectivity of the market research community. 
With so many exceptional professionals named to the Insight250, it seems fitting to tap into their expertise and unique perspectives across various topics. This weekly series does just that; inquiring about the expert perspectives of many of these individuals in a series of short topical features.  
One of the biggest challenges on the insights front nowadays is starting a business focused on delivering market research and insights to clients. 
I sat down with Charlie Butler, the Founder and Co-CEO of Bounce Insights, to tap into his expertise and get his perspectives on facing the challenges and leveraging the opportunities that come with starting an insights-driven business. This fascinating discussion covers an array of topics from one of the emerging leaders in our space. 
Charlie, firstly, congratulations, you're one of the youngest winners in Insight250's history and a Significant Insights 30 under 30 Winner. Tell our readers about your journey and the pathway to setting up Bounce Insights. 
"Thanks Crispin; there is a significant amount of 'imposter syndrome' when I look at the other winners! Funny enough, Bounce started off the back of a different failed start-up when I was in university. The failure of that business, as was pointed out by some angel investors at the time, was a lack of research and validation of the concept itself. 

"In trying to do the research for that business, we realised just how difficult it was to conduct research you could trust, particularly with this new wave of tech-native consumers who had no interest in participating in surveys as they were currently being done. So, we dived headfirst into the research world and haven't looked back since. 

"Starting a business is solving one problem after another in a market big enough to want what you're building at scale. Over the last four years, we have kept that focus while listening to what customers are asking us - you'd be amazed at how few people truly listen to their customers and act quickly on that information. 

"This is just the start of the journey, so fingers crossed we can keep going from strength to strength!" 

Charlie Butler
Have you found being CEO of a growing company challenging at such a young age? What advice would you give to other young or new CEOs? 
"It's more challenging than I ever could have imagined. However, that pressure is a privilege, and I feel very fortunate to build the business I want to build with the people I love working with. Even though some days I doubt why I ever started, I don't think I'd rather be doing anything else. 

"My advice to anyone wanting to set up their own business in any industry is to ensure their 'why' is very strong. So many people get married to the romanticised idea of a start-up, but the reality is very different. You need to enjoy the painful process of building something from scratch alongside people with complementary skills that you can trust - that, for me, is the secret sauce." 

Charlie Butler
Bounce Insights aims to transform how brands understand their customers and make decisions - how are you doing that? 
"We're trying to empower people within brands to do research more consistently. We want to change the narrative from research being seen as a slow, laborious process that stunts the creativity and agility of an organisation to a quick, easily accessible way to make better decisions. 

"We achieve this through a unique blend of technology, data, and service. We believe technology is only as good as the service that is delivered alongside it, so we focus on acting like an in-house insights partner for brands. 

"The process becomes quite simple - we have a large bank of questions and data to recommend what type of research they should be doing, we use our experience to design and execute the research once it is agreed with the client, and we have the technology to deliver the research in a matter of hours. 

"We want to deliver the speed and ease of a technology platform with the service, agility, and care of an agency." 

Charlie Butler
Consumer research platforms are growing in popularity - tell us more about how they work and why they are important. 
"There has been a proliferation of self-service consumer research platforms in recent years that are fulfilling a role within the industry. That role is to provide organisations with a do-it-yourself tool to conduct research in-house to save the time, money, and effort of using an agency. 

"However, I feel a significant gap is emerging from this trend. These self-service tools cannot provide the quality control or expertise required to deliver effective research quickly. Thus, a compromise has emerged for brands. If you want quick research, you can use a consumer research platform, but the quality is compromised unless you have a researcher using the tool. If you want quality research, you can go to an agency, which is slow and more expensive. 

"I believe the future of consumer research lies in marrying technology and service to transform the way brands conduct research and make decisions every day." 

Charlie Butler
You talk about the need to "make decisions without doubt" - tell us more about this. 
"If you think about why any brand does research, it's to provide them with the right information and data to make a decision. If you dive deeper, this research often provides people with the comfort that they are making the right decision. 

"This explains why many brands will use self-service tools for 'quick and easy' data points to validate an idea or test an assumption, but if they had a crucial decision to make that was going to lead to a significant investment, they would use an agency they can trust. At Bounce, we're trying to understand how you can build the trust and comfort of an agency with the speed and agility of a technology platform so that brands can make important decisions without doubting themselves or the data they have captured."

Charlie Butler
Increasingly, companies require global solutions; how can a smaller organisation effectively deliver that way? 
"This is a big challenge for us as we scale up our operations and work with more brands that demand global scale. As a smaller organisation, it's all about partnerships. We're trying to focus on keeping the things that differentiate us in-house (e.g., technology and service) and looking for partners in the areas where we only need parity in the industry (e.g., panel partners, incentive partners, etc.). 

"We're focused on building deep, synergistic relationships with partners with whom we can deliver mutual value. There's plenty of room for us all to succeed and do incredible things in the industry, and it's just about finding the right people with similar values and attitudes to help each other out along the way. 

"Alongside that, having a network of advisors has been one of the best assets I've built in recent years." 

Charlie Butler
What has been your biggest learning, and what advice would you give to others? 
"It's going to be longer, harder, and more stressful than you could have imagined, so you better enjoy the ride. 

"My biggest piece of advice for anyone, both personally and professionally, is to remove the 'destination mindset' from your life. I used to suffer from the 'I'll be happy when (insert goal)' mentality, which tied me to external incentives and life constantly focused on the next thing. 

"I've now tried to switch to a 'process mindset,' which focuses on enjoying the journey and making the most of every day that comes. Goals are still important, and I definitely slip from time to time like anyone, but this mindset switch has profoundly impacted my professional life!" 

Charlie Butler
TOP TIP 
"My biggest piece of advice to anyone engaging in research is to always start with 'why?' Why are we doing research? What is the ultimate objective? What decision are we trying to make? What information gap do we have? Good research starts with 'why' and ends with the right decision!" 

Charlie Butler
Charlie's recommendation of enjoying the journey rather than hoping to enjoy the destination is a sound one that we should all heed. Whilst starting a business is not for everyone, particularly since "it's going to be longer, harder, and more stressful than you ever could imagine, " according to Charlie, taking the time to enjoy the moments in life is an approach that not only bolsters the experience but also elevates our mental health on a personal and professional level. Thank you, Charlie, for taking the time to share your perspectives, insights, and advice.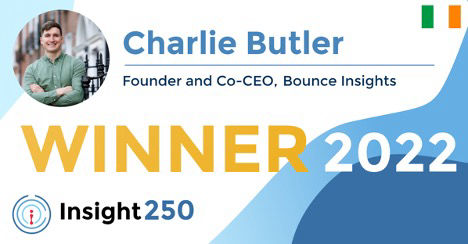 Charlie Butler is tasked with providing the strategic direction of Bounce Insights, a consumer research platform aiming to transform how brands understand their customers and make decisions. Previously he was a '30 Under 30' honoree for Rising Entrepreneurs and a '30 Under 30' for technology in Ireland.
Senior Strategic Advisor at mTab, CEO at Insight250, Group President at Behaviorally
Crispin Beale is a marketing, data and customer experience expert. Crispin spent over a decade on the Executive Management Board of Chime Communications as Group CEO of leading brands such as Opinion Leader, Brand Democracy, Facts International and Watermelon. Prior to this Crispin held senior marketing and insight roles at BT, Royal Mail Group and Dixons. Crispin originally qualified as a chartered accountant and moved into management consultancy with Coopers & Lybrand (PwC). Crispin has been a Board Director (and Chairman) of the MRS for c15 years and UK ESOMAR Representative for c10 years. As well as being CEO of Insight250, Crispin is currently Group President of Behaviorally with responsibility for the client and commercial teams globally and the Senior Strategic Advisor at mTab.