The importance of Innovation and Leadership.
Crispin interviews Dr. Parves Khan, CEO at ESOMAR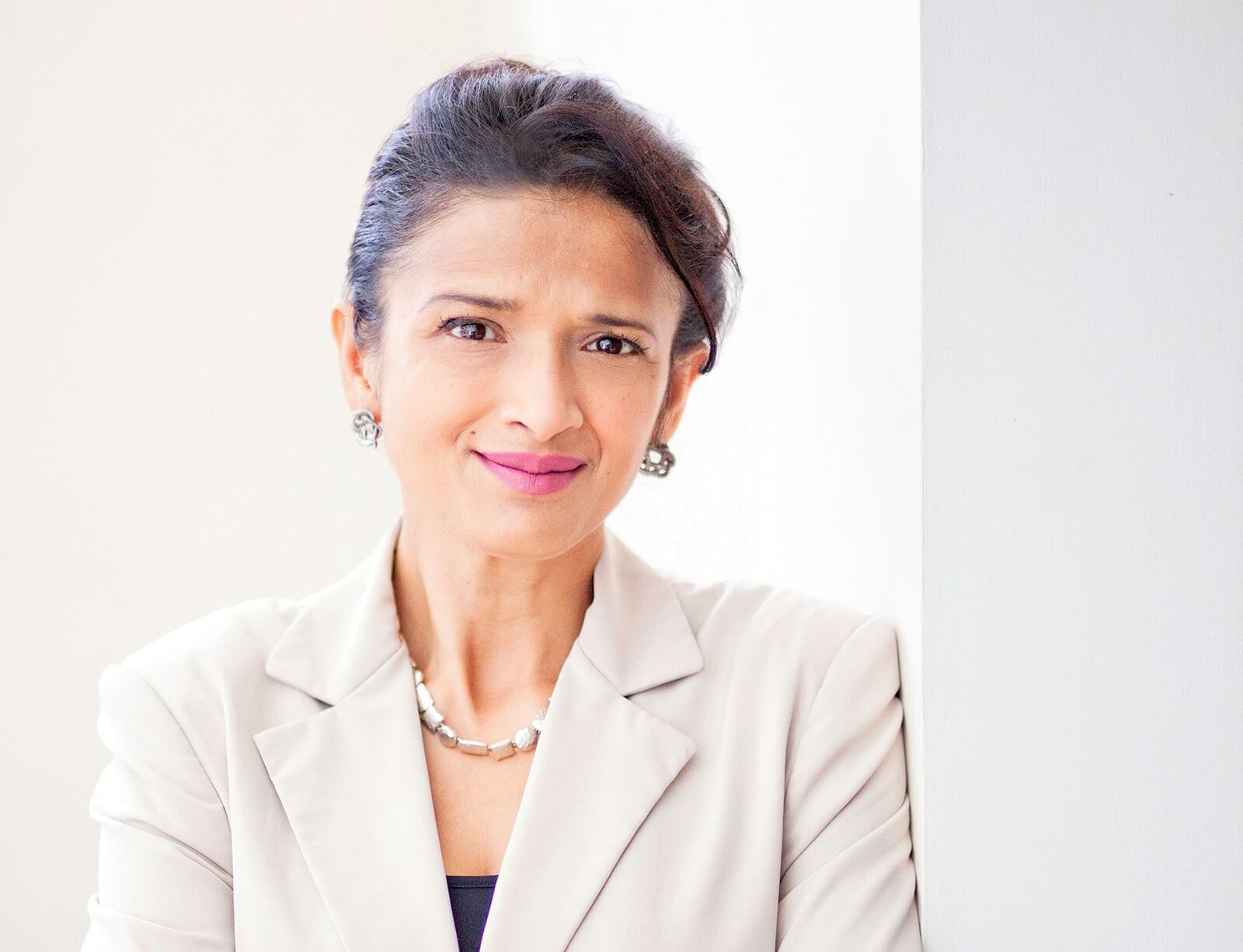 As the incoming CEO and Director General of ESOMAR, Dr. Parves Khan has over 25 years of experience in driving business growth and building teams in the insights industry and is an award-winning researcher and leader. She brings expertise from both the client and agency sides of the market research sector, where she has consistently elevated the value of data and insights functions to positively impact business growth around the world. 
The Insight250 spotlights and celebrates 250 of the world's premier leaders and innovators in market research, consumer insights, and data-driven marketing. The inaugural list was revealed in April 2021 and created renewed excitement across the industry whilst strengthening the connectivity of the market research community. 
With so many exceptional professionals named to the Insight250 it seems fitting to tap into their expertise and unique perspectives across an array of topics. This weekly series does just that, inquiring about the expert perspectives of many of these individuals in a series of short topical features. This week though, I have taken a different approach and spoken to the new ESOMAR CEO to find out her views on the Insight250 and the importance of Innovation and Leadership. 
As the market research and insights industry evolves and advances, ESOMAR has hired a new Chief Executive Officer and Director General, Dr Parves Khan. Dr Khan starts in September and has over 25 years of experience in driving business growth and building teams in the insights industry and is also an award-winning researcher and leader. I had the opportunity to sit down with her to discuss the future of insights and research, her vision for ESOMAR and expanding its impact, and even tips she has for established and emerging insight professionals. 
I'm sure all the Research World readers are keen to get to know you better. How did you first get involved in research and insights? 
"It's my insatiable curiosity that led me to this career. I was one of those annoying kids at school that kept asking the teacher "but why" and was never quite satisfied with their answers – so eventually I figured the best way to find the answers to those "whys' " was to go and do the research myself. That curiosity developed into a deep passion to blend different sources of information, quantitative and qualitative together to generate deeper, richer insight. My passion resonates strongly with the belief in the power of insight to make a positive difference in societies and people by providing the evidence needed to drive meaningful change. It is this passion that drew me to this role." 

Dr Parves Khan
What roles have you held, and which taught you most about leadership and innovation? 
"I've had a rather eclectic career, starting with social policy research in academia, moving to the public sector, then running my own consultancy before entering the corporate world on the client side – and covering two very different sectors, insurance, and education. I'd say I learned important things about both leadership and innovation in all my roles. A common thread running through all my leadership roles is always to treat others the way you want to be treated yourself. Whilst I've had some amazing managers, I've had a few that were just awful and from all that awfulness I really learned some invaluable lessons about how NOT to manage and how NOT to be a leader. I've learned that humility, self-awareness, and emotional intelligence are crucial in leadership. What I learned about innovation throughout my career is that innovation for innovation's sake is pretty pointless. It has to be innovation with a purpose. I've been on several innovation jams and innovation hackathons which have felt more like a company PR exercise than instilling an enterprising culture. Innovations need to be solving a business challenge. 

"The other thing I've learned about innovation is that ideas don't often come from random eureka moments made by a single person. Successful innovation happens when people from different parts of the business come together to collaborate and where organisations deliberately create space for it and actively encourage creativity and a degree of risk taking." 

Dr Parves Khan
You were a board member of the MRS – how do you feel local associations and ESOMAR work together? 
"I see many opportunities ahead in pooling expertise, experience, and resources in ways that benefit existing and future members of both organisations and strengthen our collective efforts to champion the insights sector. In many ways, ESOMAR is uniquely positioned to serve as the connector in the wider international ecosystem, bringing together national research and data associations through partnerships working on key strategic initiatives such as professional standards, advocacy, and CPD (Continuing Professional Development - Ed)." 

Dr Parves Khan
The 2022 Winners of the Insight 250 will be announced at ESOMAR Congress in Toronto – this year, there were nominations from over 60 countries with nominees from agencies, enterprises, academia, media, governments, and associations – why is this diversity so important? 
"It's so important because its testimony to the ubiquitous nature of insight – no effective decision-making in any discipline, in any industry, in any business type, and across any country can be made without good evidence. In most business contexts, that evidence doesn't have to be highly robust, but it must be 'good enough.' Our sector is responsible for generating all that insight and this is a great opportunity to showcase how we touch every corner of life and celebrate that." 

Dr Parves Khan
More generally, why are you such a supporter of Insight250, and do you feel the awards help drive innovation and leadership in their own right? 
"The Insight250 is not merely an award for accomplishment, but a benchmark of success for those outstanding individuals and their impressive contributions to market research, data-driven marketing, innovation intelligence, and enterprise insights, who are nominated and selected to receive this prestigious award. The Insight 250 sends a powerful message to the world that we are a sector full of entrepreneurial talent, strong leadership, energy, and vision and which is having a positive impact on society. That in turn helps to inspire and encourage others to lead and innovate." 

Dr Parves Khan
Looking forward to 2023, would you encourage people to enter, and do you have some top tips on what demonstrates real innovation and leadership in our profession? 
"Absolutely. People are often put off applying for awards because of all the paperwork involved but Insight250 has made the process simple. This is a fantastic opportunity to distinguish the best talent, but as I mentioned before to also establish benchmarks that inspire and shape our sector. 

"At an individual level, there are additional benefits for the companies awardees represent. For winners, it can help to differentiate their brand, and for agencies, in particular, the added credibility can help them win new business. Awards are also a great selling point for new recruits. They want to work for agencies with visibility and growth potential. Awards tell them that yours has both. 

"In terms of top tips, when it comes to innovation, one question I always had for product managers in the companies I worked for and which applies very much here is to ask yourself "What is the problem I am trying to solve for my stakeholders/my clients?" So, as I mentioned earlier, always start with the business challenge – then your solution is directly meeting a need it is more likely to be scalable and successful. Innovation is not always about breakthrough ideas sometimes it's about improving and optimising what we already have and should always be judged on the benefits it brings rather than on how radical or original the idea is. With regard to leadership in our profession, I would love to see examples of leaders who inspire and strengthen our research, insight, and data community. I would love to see examples of leaders who are spearheading new research approaches, developing international partnerships, and generating collaborations with industry partners." 

Dr Parves Khan
In terms of your personal innovation and leadership – what will you be focusing on in your first 100 days as ESOMAR CEO? 
"Well, my first priority is to get to know as many people as possible. To reach out to people and to listen. I'm going to be in listening mode for quite a while. 

In the immediate term, two areas I'm particularly keen to start work on are (1) developing our value proposition and membership offering to data professionals – I feel we still have some work to do to make us relevant to more recent disciplines like data science and the data world is evolving very fast, and (2) building our professional training offering. 

"Having spent the most recent stage of my career in the education sector, I appreciate the value of lifelong learning. The jobs of today require regular upskilling and we should be making it easy for people to continue to learn. These days, many people are also reskilling, that is being trained to go into new careers – following the great resignation there are many people looking for careers that give them a greater sense of purpose – and what could be more purposeful than what we do? Let's make it easy for these folks to reskill into research, insight, and data roles. Clearly, there will be many initiatives to work on, but it's going to be super important for me to prioritise and initially focus on a few key strategic areas." 

Dr Parves Khan
With the complex challenges of research, ESOMAR continues to be a leader in driving best practices and standards for the industry. The fresh perspective and deep experience of Dr Khan will no doubt add an essential dimension to expand the association's ability to educate members and extend its influence across the globe. I wish her the best of luck in this endeavour and look forward to working with her and the amazing team at ESOMAR, who show so much leadership and help our profession innovate. Thank you.
Senior Strategic Advisor at mTab, CEO at Insight250, Group President at Behaviorally
Crispin Beale is a marketing, data and customer experience expert. Crispin spent over a decade on the Executive Management Board of Chime Communications as Group CEO of leading brands such as Opinion Leader, Brand Democracy, Facts International and Watermelon. Prior to this Crispin held senior marketing and insight roles at BT, Royal Mail Group and Dixons. Crispin originally qualified as a chartered accountant and moved into management consultancy with Coopers & Lybrand (PwC). Crispin has been a Board Director (and Chairman) of the MRS for c15 years and UK ESOMAR Representative for c10 years. As well as being CEO of Insight250, Crispin is currently Group President of Behaviorally with responsibility for the client and commercial teams globally and the Senior Strategic Advisor at mTab.