Research pros look forward to a future with AI
Advertorial
But concerns exist.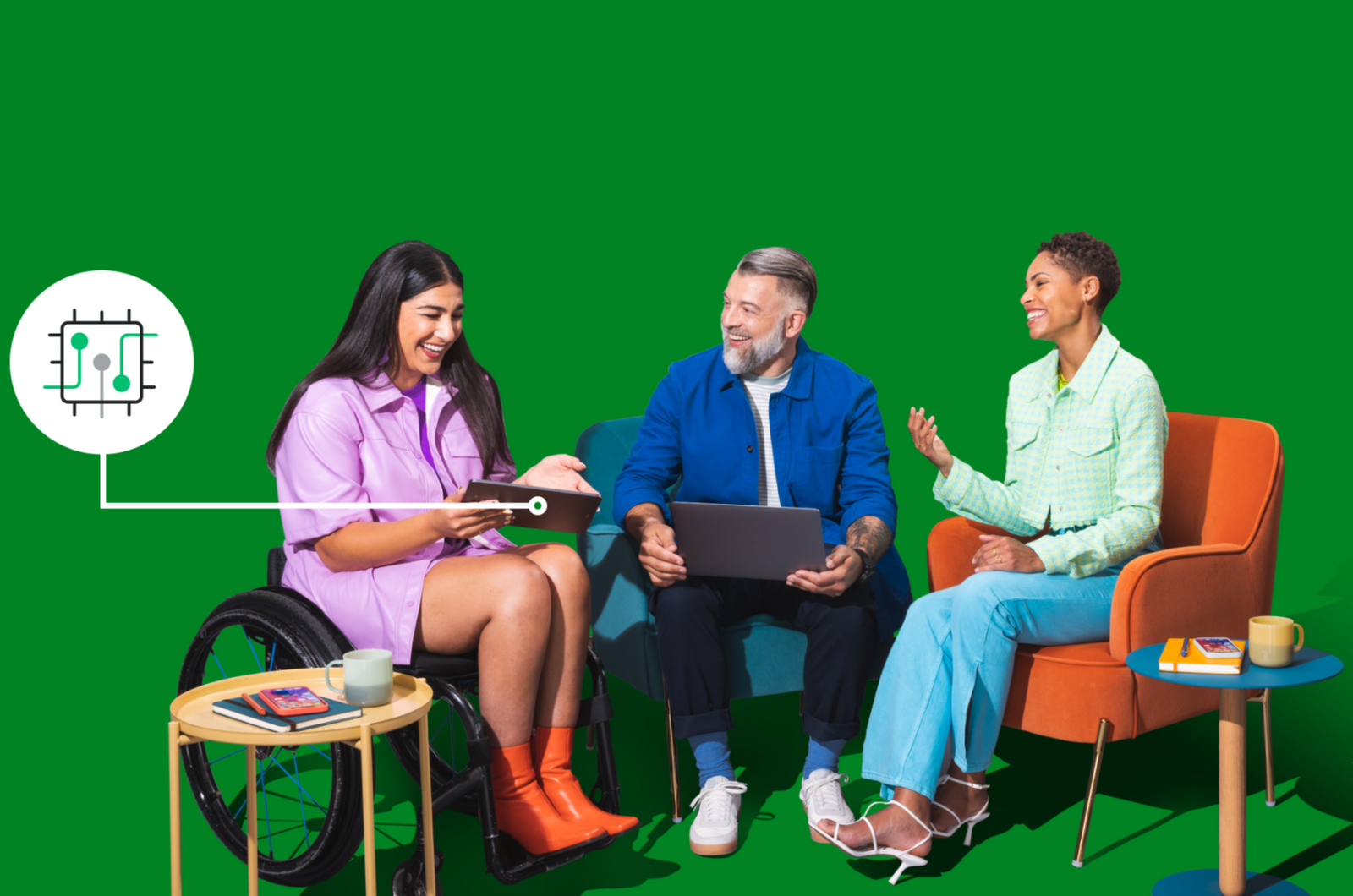 AI and market research seem like a match made in heaven. Here's a tool that can offload some of the most challenging and time-consuming parts of a research professional's job. From quickly analysing vast amounts of data to identifying patterns and correlations to surfacing statistically significant trend data, AI has the potential to make market research more accurate, less biased, and more efficient. 
While that scenario is very likely to be a part of the future, there is also a harsher take on AI. Will bots churn out a stream of automated analysis that isn't vetted? Could an author purposely skew research with AI? Will AI fail to account for intangible elements of research, like human emotions or seasonality? There's a lot to unpack about the future. 
In a new SurveyMonkey study of market research professionals, we asked them what they thought of AI—their current usage, the pros and cons, and their company's plans for adopting the technology. We also asked them about their biggest concerns and vision of the future as AI becomes a more mainstream and accepted approach to research. Here are the findings.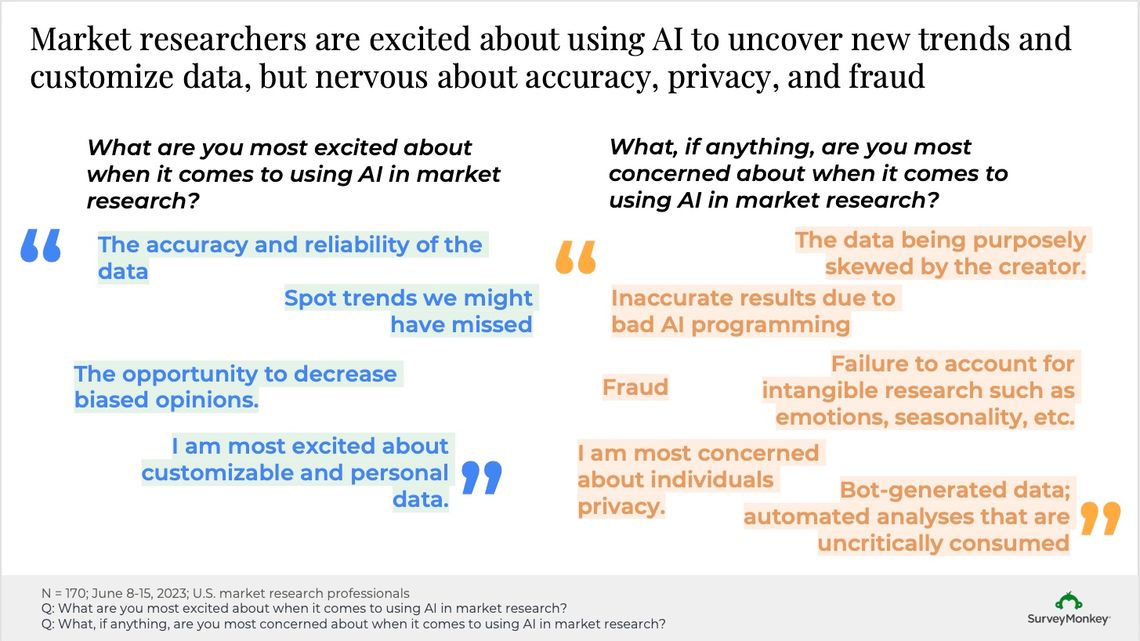 AI is already disrupting the market research industry
We don't have to look far to see what impact AI is making on the industry. AI is already being put to work by researcher pros and is frequently integrated into solutions that are used daily. According to our study, over a quarter (26%) of market researchers have used AI daily or weekly over the past three months, and an additional 23% say they've used it a few times. 
A large portion of MRx professionals (49%) have not used AI in their work over the past three months. However, that's likely to change—58% say they expect AI to be more prevalent in the next 3 months, and 22% say AI use will be about the same. 
The most prevalent uses involve the data side of research: 28% of market research pros say they have used AI for data analysis, (21%) for data visualisation, and (21%) for developing data-driven recommendations.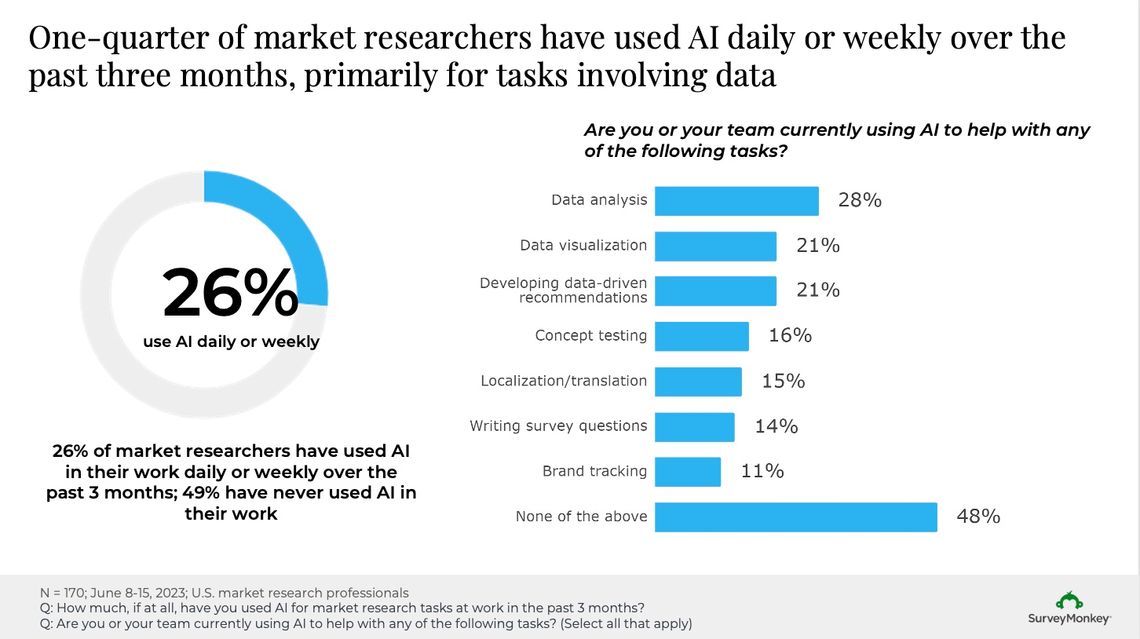 Organizations are ready to pay for AI-enabled MRx solutions 
Even market researchers pros not currently using AI are ready to get started; three-quarters (74%) say their leadership supports using AI-enabled MRx solutions, and more than half (55%) say their organization is somewhat or very likely to pay for AI-enabled MRx solutions in the next year.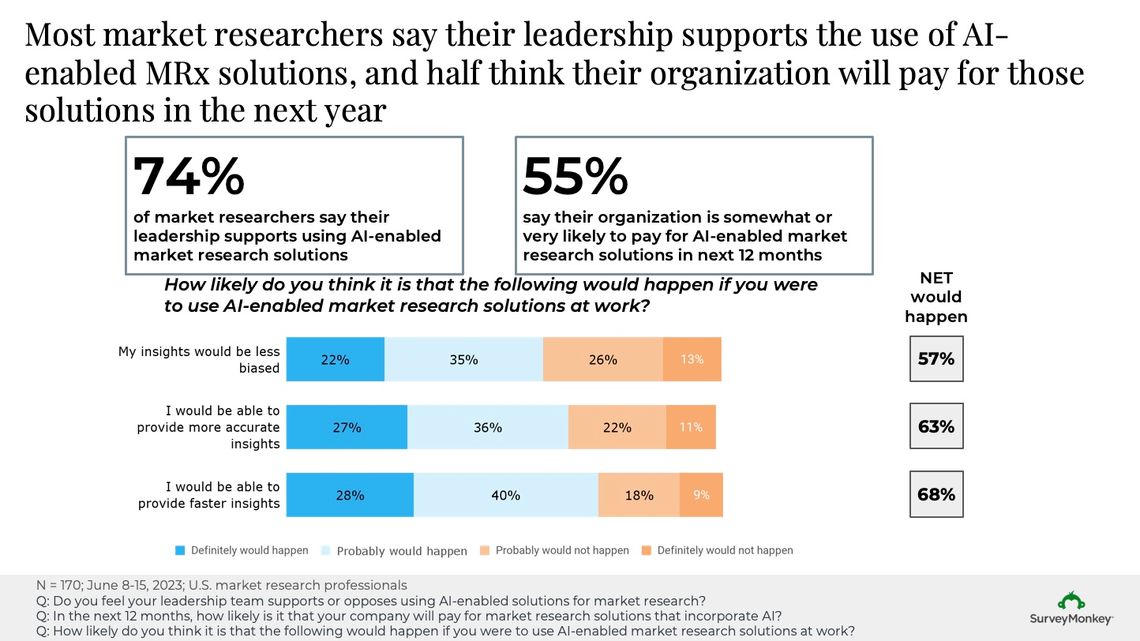 Research pros are optimistic—most say that AI-enabled solutions would make their insights less biased (57%), more accurate (63%), and faster (68%). Most would find AI-generated survey questionnaires useful (61%), and nearly three-quarters (71%) think it would be useful for AI to analyze their survey data and produce insights. More than half (54%) agree that if they were in the market for a new survey platform, it would be important that the platform incorporates AI.
Market researchers are ready for AI to take over key tasks
There is no doubt among MRx professionals that AI will be involved in many core market research tasks moving forward. Depending on the nature of the task, researchers are divided on whether AI will be a helpful assistant or completely takeover. 
Within the next five years, more than a third of market researchers think AI will completely take over data analysis (38%) and data visualisation (38%), about one-third think it will take over writing survey questions (33%), brand tracking (32%), and developing data-driven recommendations (31%), while fewer think it will take over localisation/translation (28%) and concept testing (21%). 
For all these tasks, most believe that AI will assist, but humans will remain in control; far fewer think that AI will not be involved at all.
Excitement about what AI can do doesn't overshadow concerns
The risks around AI have been widely publicised, and researchers are acutely aware of the downsides. They are split on whether AI can do a better job than humans in several key areas: 52% say AI will make it easier to understand respondents' true feelings vs. 45% who say AI will make it more difficult.  
They are also evenly divided on who (or what) does it better: 36% of researchers say AI will do a better job of market research than humans compared to 34% who say it will do a worse job; 27% believe AI and human research pros will perform about the same. 
Most MRx professionals feel that AI will either help more than it hurts or equally help and hurt their own career (36% say it will help more than hurt, 41% say it will equally help and hurt), their company (35% and 39%, respectively), and the market research industry as a whole (38% and 35%, respectively). However, about one in five think AI will hurt more than it helps their own career (18%), their company (21%), and the market research industry (22%).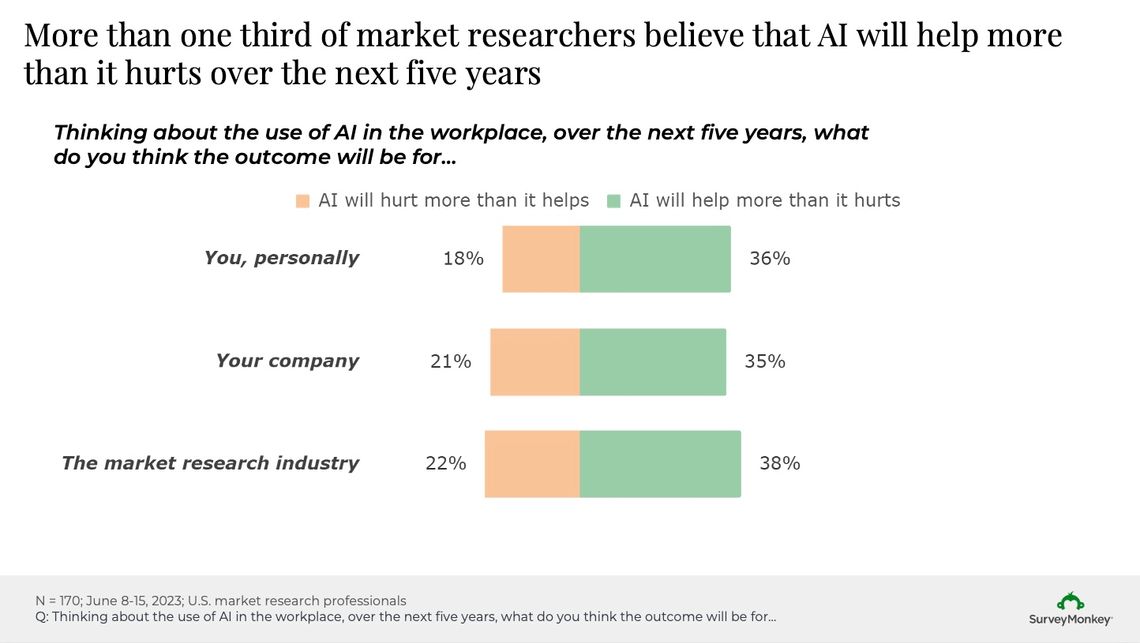 While MRx professionals are excited about AI spotting new trends, making data customisable and personal, reducing bias, and improving accuracy, others have concerns. Some fear fraud, invasions of privacy, inaccurate results, and the loss of intangible human factors. 
You can read more about our polling methodology here.
Leading brands use SurveyMonkey for market research