Connecting the world of market research through Insight250
The 2022 Insight250 Winners list features innovators and leaders from 46 nations spanning six continents.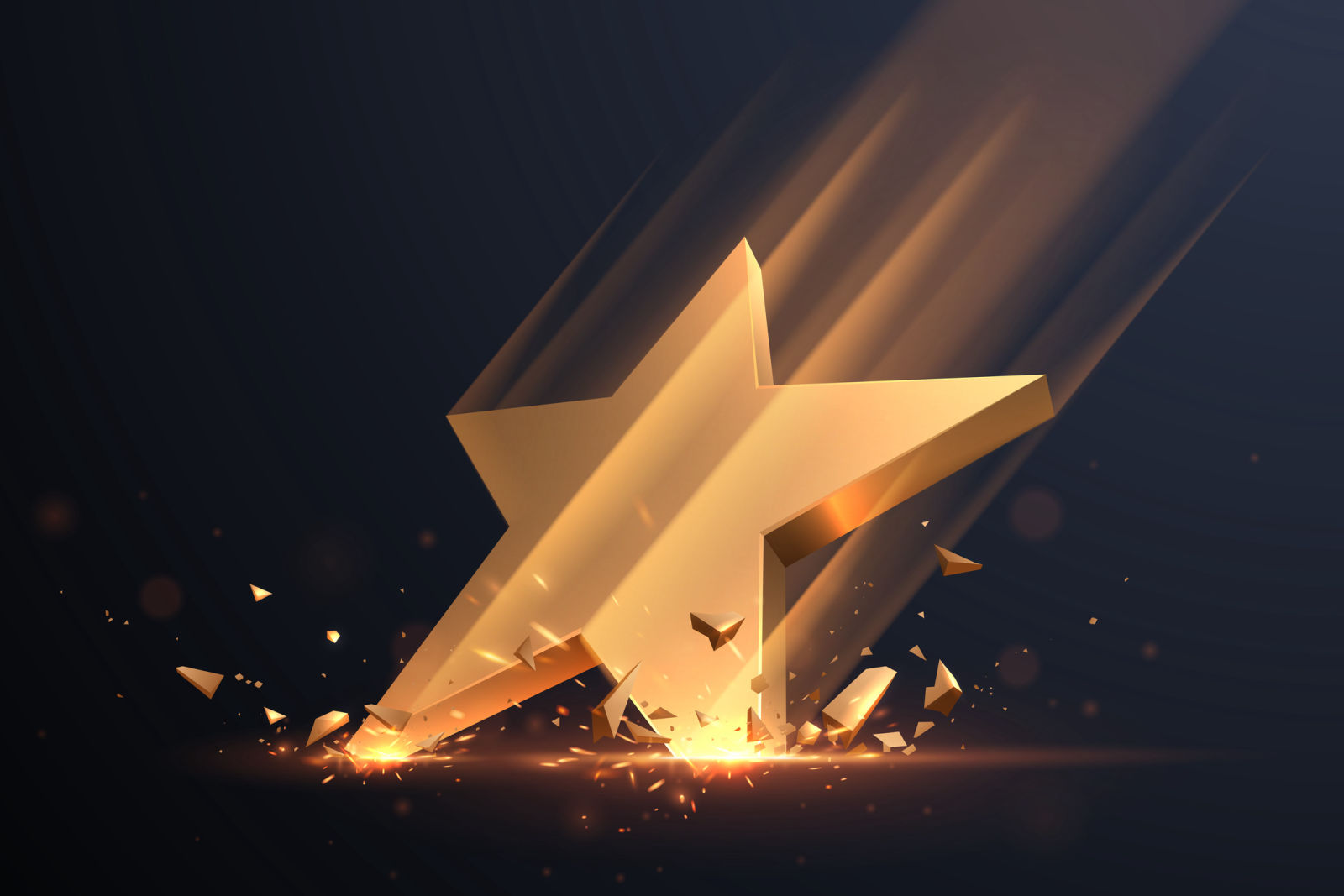 The second annual Insight250 awards were revealed on September 20 at the ESOMAR Congress Gala Dinner in Toronto, celebrating ESOMAR's 75th anniversary. Insight250 features leaders, innovators, visionaries, and pioneers focused on elevating and enhancing market research, enterprise intelligence, and data-driven marketing. This list spotlights 250 of the world's premier innovators of insights across academic, enterprise, agency, technology, consulting, and media realms. The complete Insight250 list is available at Insight250.com. 
The 2022 Insight250 Winners list features innovators and leaders from 46 nations spanning six continents. Just under 40 percent of the 2022 winners were two-time honorees. The winners are from an array of organizations ranging from agencies like Behaviorally, Escalent, Ipsos, Kantar, Opinium, ProLytics, and Savanta to enterprises like Microsoft, Airbnb, Disney, Google, Lego, Netflix, PepsiCo and Visa. There are also leading worldwide universities represented, including Georgia Tech, Hanken School of Economics, Penn State University, University of Cape Town, University College of London, University of Manitoba, and the University of Pennsylvania, to name a few. 
Two of the creators of the Insight250, Mark Langsfeld, Co-Chair of the awards, and Crispin Beale, CEO, sat down to discuss the vision, importance, and direction of the Insight250. 
Talk about the importance of Insight250 in today's insight industry. 
"Often, we find researchers and insight professionals supporting roles making critical business decisions or behind the scenes facilitating effective tactics and strategies. That is largely the nature of the role, but we felt that it is important for the industry to elevate and celebrate the innovators and leaders advancing the methodologies, technologies, and approaches; those helping organisations drive change and indeed, often literally, making a real difference to the world. These individuals are found in agencies, enterprises, associations and across academia." 

Crispin Beale
"Also, beyond what Crispin mentioned, it seemed that the timing was right for this in 2021. The pandemic was creating isolation for many of these researchers, and we wanted to connect them. The Insight250 has become a fantastic network of professionals who share perspectives and expertise. Many of them have also been able to become mentors to younger up-and-coming researchers. So, the initiative has united the industry, which is incredibly exciting to see." 

Mark Langsfeld
The inaugural awards in 2021 took the industry by storm with 20+ million impressions online in the launch week alone. When you look at the even greater coverage last week when the 2022 edition was announced (at ESOMAR Congress) and covered across the industry press, why do you think it has been embraced so widely? 
"I think there has been a need to bring together the industry to spotlight its wins and advancements. It's incredible to have ESOMAR as the strategic partner of Insight250, given its incredible global reputation. There's a tremendous amount of excitement around this honor which is something we hoped for when we first devised the idea, but it's happened faster than I think we anticipated." 

Mark Langsfeld
"Also, the industry press has been incredibly supportive of Insight250. From Significant Insights and MRWeb to Research Live and Quirks, and, of course, Research World. It's fantastic to have these outlets supporting the initiative and helping to announce and celebrate global greatness across the industry.

Crispin Beale
The judging process is quite involved with ESOMAR Country Representatives involved and a panel of global judges that include Roland Abold (GfK), Seyi Adeoye (Pierrine Consulting), Tarek Ammar (ARA Research and Consultancy), Dangjaithawin Anantachai (INTAGE Thailand), Paul Baines (University of Leicester School of Business), Nick Baker (Savanta), Michael Brereton (Michigan State University), Diego Casaravilla (Fine Research Latin America), Mitali Chowhan (The Market Research Society of India MRSI), Tony Costella (Heineken International), Arundati Dandapani (Canadian Research Insights Council), Peter Fader (The Wharton School of the University of Pennsylvania), Begonia Fafian (Coca-Cola), Chris Farquhar (Cimigo), Caroline Frankum (Kantar), Alex Garnica (girOscOpio), Kudzai Guvi (Standard Bank Group), Tim Hoskins (Quester), Jennifer Hubber (Ipsos), Angus Hunter (The Research Society), Christian Kurz (ViacomCBS), Jean-Marc Leger (Leger), Tony Li, (Philip Morris International), Kristin Luck (ESOMAR), Ande Milinyte (Opinium), Andrea Rademeyer (Ask Afrika), Elaine Rodrigo (Reckitt), Adrian Terron (Tata Group), Urpi Torrado (Datum Internacional), Grace Yu (ANZ Bank) and Andy Zhao (CMRA (China Market Research Association). Talk about the importance of these individuals. 
"Yes, the judging process for Insight250 is quite involved. These individuals are so impressive and critical to the process. It is certainly not an easy task to review and select the Winners, but they do a fantastic job in helping to assemble such an impressive list. They review the nomination materials and examine their contributions to the industry regarding leadership, innovation, thought leadership, speaking engagements, and many other dimensions. Having such an experience and global judging panel helps to ensure that the awards are as diverse and inclusive as possible. All the judges are literally leaders and innovators in our profession in their own right". 

Crispin Beale
"I agree. It's important to note that many of these judges were inaugural Insight250 Winners, so they embody the caliber of individuals who are often selected to the Insight250. They are a critical part of the process and add so much to the integrity and credibility of the awards." 

Mark Langsfeld
What do you see as the next step for Insight250? 
"This is a big question for us. We will sit down as a team and start working on the 2023 edition in short order. A lot of these discussions will take place with ESOMAR's leadership, where we will talk about different ideas on how to increase exposure and further elevate the profile of the awards to give more coverage to our amazing winners. It will certainly be an exciting discussion." 

Mark Langsfeld
"One important side note is that nominations are already open for 2023. We have so much interest in the awards that we decided to open up nominations for next year's honour right away. So, you can visit Insight250.com to submit your nominees right now. We've also made the nomination form available in multiple languages." 

Crispin Beale
What do you hope Insight250 does for the industry? 
"I hope it continues to show individuals how innovative and critical market research and consumer insights are to all sorts of organisations worldwide. And that there are impressive innovations and advancements occurring to provide better insight and understanding from all over the globe." 

Crispin Beale
"Crispin makes a great point. I also want it to continue to unite the industry and bring these professionals closer together. There is tremendous value in connecting people, and I believe that is a major contribution that Insight250 provides to so many." 

Mark Langsfeld
The full list of winners and nomination forms for 2023 can be found at insight250.com
Senior Strategic Advisor at mTab, CEO at Insight250, Group President at Behaviorally
Crispin Beale is a marketing, data and customer experience expert. Crispin spent over a decade on the Executive Management Board of Chime Communications as Group CEO of leading brands such as Opinion Leader, Brand Democracy, Facts International and Watermelon. Prior to this Crispin held senior marketing and insight roles at BT, Royal Mail Group and Dixons. Crispin originally qualified as a chartered accountant and moved into management consultancy with Coopers & Lybrand (PwC). Crispin has been a Board Director (and Chairman) of the MRS for c15 years and UK ESOMAR Representative for c10 years. As well as being CEO of Insight250, Crispin is currently Group President of Behaviorally with responsibility for the client and commercial teams globally and the Senior Strategic Advisor at mTab.
I am a CEO/Advisor/Board member who has a deep passion for building online customer-facing companies that define markets. I enjoy working with high performance teams, product development, corporate dev, and strategy.

Currently I serve as CEO of mTab and share my time between Los Angeles, London, Poznan and Philadelphia. mTab is the world's insights marketplace where organizations and providers of all sizes connect to answer any question.

My experience spans across growth, financings and exits for SaaS software, data, analytics, internet publishing, mobile and e-commerce. As Head of Product & Engineering at VoiceBase (acquired by LivePerson), I led development and rollout of omni-channel and voice analytics. Prior to that I was co-founder and President of ListenLogic/Akuda Labs, a pioneer of social media analytics, acquired by Target and Marlin Equity Partners.