The evolution of research
An assessment of how research strategies and tactics are evolving as markets become more complex and consumers become savvier.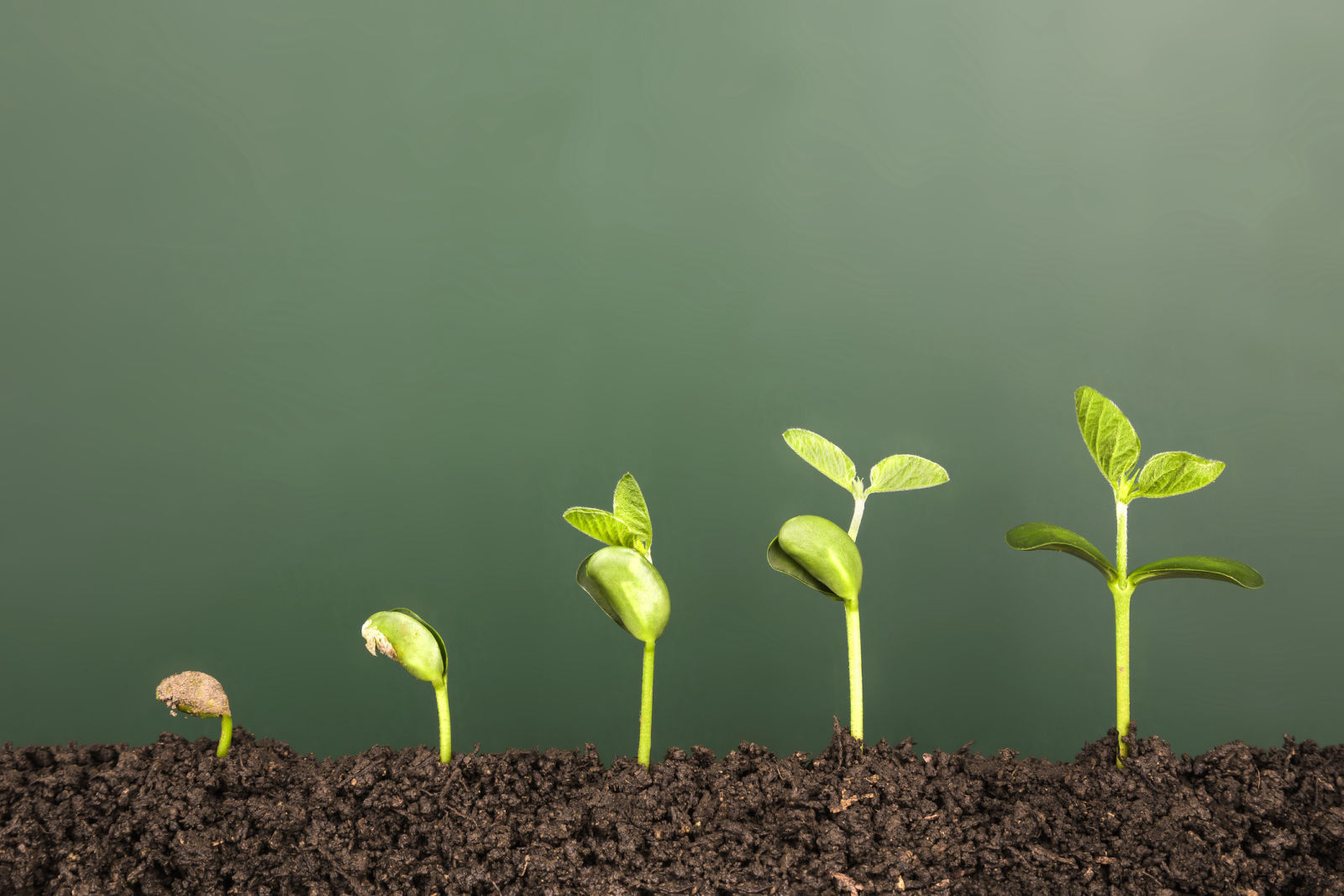 The Insight250 spotlights and celebrates 250 of the world's premier leaders and innovators in market research, consumer insights, and data-driven marketing. The inaugural list was revealed this April and created renewed excitement across the industry whilst strengthening the connectivity of the market research community. 
With so many exceptional professionals named to the Insight250, it seems fitting to tap into their expertise and unique perspectives across an array of topics. This weekly series does just that, inquiring about the expert perspectives of many of these individuals in a series of short topical features.  
This edition features Martin Filz, the Chief Executive Officer of Purpeprofile, which provides consumer-centred data and insights. As a research expert, Martin has extensive experience building businesses in both multicultural and multilingual international environments. I sat down with him to get his assessment of how research strategies and tactics are evolving as markets become more complex and consumers become savvier. 
Martin, for our international audience, tell us about Pureprofile? 
"Pureprofile is a data, insights, and media company. Founded 23 years ago and listed on the Aus stock market in 2016. Today we have offices in eight countries with panels around the world, servicing 800 clients, and in the D&I space are one of a few companies that have northern and southern hemisphere offices, people, and expertise. What also makes us unique is that we combine behavioural data, sentiment from surveys and the ability to execute media campaigns, a true end-end offering."

Martin Filz
You've held leadership roles in both the UK and Australia - literally on opposite sides of the planet - what do you see as the biggest differences between these two markets? 
"The beauty of the D&I and Media space is that it's totally internationally transferable. In each market, you have a brand/govt agency that wants to understand consumers, consumers who want to share opinions, and the majority of research is so a better media campaign can be run. The differences come in the cultural nuances of each country. How consumers are communicated with to help engagement, how they want to be rewarded, how they may answer questions differently, and how brands need to launch different types of campaigns. So, organisations need to be "global." Have a global presence, where possible global systems, standards, and ways of working, all coupled with local knowledge, expertise, and ideally a presence."

Martin Filz
What's the biggest change you've seen in the online insights space in the last 12 months? 
"One exciting opportunity for the industry is the change in the online advertising space. We're seeing the elimination of the third-party cookies, so publishers and ad agencies are looking to see how the insights world and use of first-party data can help fill the intelligence void."

Martin Filz
Some people still have concerns about online research - what reassurance can you give? 
"You can access millions of people around the world quickly, easily, and at a good price, what else offers that? The design of the project and the interpretation of the data have more impact on the success and quality of the responses. Researchers should always put themselves in the place of respondents and design a survey that they would happily complete. If it doesn't pass this test, then redesign it!"

Martin Filz
With an increasing focus globally on privacy, what do you see as the impact on gathering data and people sharing data? 
"This really puts the insights industry on the front foot. At a time when data is becoming more valuable, it is harder to gather, and so Insights companies will be turned to for answers. It is great having a body such as ESOMAR that can guide and help insights companies to be compliant with Privacy laws and even more so seen at the source of truth."

Martin Filz
How will the removal of third-party cookies affect advertising and the need for insights? 
"With the removal of third-party cookies, then publishers run the risk of reduced advertising revenues, advertisers will lose accuracy, and reporting will become less accurate. The insights community has always worked with permission-based first-party data and has the solution to the void left by the demise of third-party cookies."

Martin Filz
Is data impacting insights, and if so, how? 
"Absolutely! Twenty years ago, brands had less data and so had to conduct primary research for nearly everything, and a researcher had little data on consumers, so needed to ask many behavioural based questions before getting to the heart of the project. Now brands have considerable data on their own and competitors' customers. This includes eCommerce, social media, website, and third-party data such as credit card expenditure. Having this data to gain insights has replaced the need for some research projects to be conducted, and then when conducted, is shrinking the length of the survey. Perhaps in the future, a survey will only be 1 question long, asking "why did you do XYZ" or "how did you feel after XYZ?"

Martin Filz
Will surveys exist in the future or be replaced by passive data collection? 
"It will totally be needed. Passive data answers the "what" question, but I need to have sentiment feedback. As previously said, though, the length of the survey is shrinking."

Martin Filz
There are many ways to obtain your project sample. Is there a good or bad sample, or is it what's relevant for specific project types? 
"It absolutely comes down to the project type. There isn't a bad sample or respondents (except fraudulent ones), there are though bad surveys, long, boring, poorly written, and insufficient respondent rewards. Keep the surveys engaging, the rewards relevant, and the output will be of high quality. That said, make sure your source is able to support requirements like longitudinal studies or recontacts as not everyone supports that."

Martin Filz
How do you see innovation continuing to change the online research space? 
"I think there are two innovations coming our way;

1.     Surveys themselves will be voice-based, questions will be AI built, and AI-generated outcomes will be delivered.

2.     We will see a link between passive data and sentiment. Many more trigger-based projects and a continual reduction of the need to ask so many questions in surveys."

Martin Filz
 How do you see Pureprofile continuing to lead in this space - what changes do you predict from the sector in the next 12 months? 
"For Pureprofile, it's about continuing our global growth, focusing on quality, and putting our team members and clients front and centre of everything we do. Solution wise, continuing the expansion of our SaaS solutions and ways in which we can fuse passive data and declared intent."

Martin Filz
Hot Topic: Resourcing 
"The two years of COVID have completely changed many people's perception of what a workday looks like. We've had to work from home, and in most cases, companies have not seen a drop in productivity. In fact, many have seen an increase in productivity, employee satisfaction, and client satisfaction. People have replaced commuting with exercising, sleeping, meditating, dropping kids off at school, walking the dog, learning something new, and many other better endeavours compared to sitting on a bus, train, or in traffic. In addition, people are connecting better with family dinners, involvement in school activities, and their children's lives. So, companies need to respect this. Find a happy medium between the need to return to the office and the flexibility of working from home. If companies want to attract and keep the best, they need to think outside the box with benefits and ways of working that enable people to retain the positive elements of what the last two years have brought."

Martin Filz
Top Tip 
"Put your team front and centre, this will mean people are engaged, proactive, positive, problem-solving, innovative, and motivated. In turn, this will attract clients and more team members. 

As markets and consumers evolve, it is critical for researchers and marketers alike to modify their techniques and methodologies to maintain an understanding of trends and tendencies in order to mirror experiences and engagements. This is largely how companies like Pureprofile are helping clients to keep pace in understanding their customers and competitors.

Martin Filz
Thanks, Martin – some fascinating insights into how the world of online insights will continue to evolve and the importance of embracing passive data and AI.
Many readers have asked when the Insight250 2022 winners will be announced. As a quick update, nominations have now closed, and the literally hundreds and hundreds of nominations from dozens of countries around the world are currently in the process of being vetted by the global team of ESOMAR representatives (all of whom are volunteers). Then our international jury of judges (see all the judges at www.insight250.com) will decide on the final 250 for 2022 (this will be no easy task!). Indeed, the whole process is running slightly behind where we expected it to be as the whole team has been overwhelmed (pleasantly) by the huge number of nominations received, and everyone is determined to make the selection process as thorough and robust as possible. Whilst I am not involved personally with the judging, I have seen many of the nominations, and I have to say it is inspiring to see the huge breadth and diversity of talent from across our profession and literally all around the world – I'm personally looking forward to interviewing many of those selected as ambassadors of our industry for their efforts in leading and innovating. Until then, I'll continue to follow up on all the suggestions readers send in on whom they want to hear from and/or on what topics from our 2021 cohort of Insight250 winners. Thank you, everyone, and do keep the suggestions coming.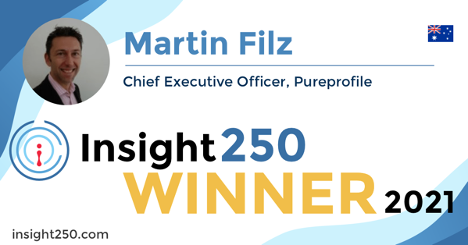 Martin Filz is Chief Executive Officer of Purpeprofile, which provides consumer-centred data and insights. He is an executive with more than 20 years of experience building businesses in multicultural and multilingual international environments and possesses a deep knowledge of business processes, sales/marketing methodology, and technology.
Senior Strategic Advisor at mTab, CEO at Insight250, Group President at Behaviorally
Crispin Beale is a marketing, data and customer experience expert. Crispin spent over a decade on the Executive Management Board of Chime Communications as Group CEO of leading brands such as Opinion Leader, Brand Democracy, Facts International and Watermelon. Prior to this Crispin held senior marketing and insight roles at BT, Royal Mail Group and Dixons. Crispin originally qualified as a chartered accountant and moved into management consultancy with Coopers & Lybrand (PwC). Crispin has been a Board Director (and Chairman) of the MRS for c15 years and UK ESOMAR Representative for c10 years. As well as being CEO of Insight250, Crispin is currently Group President of Behaviorally with responsibility for the client and commercial teams globally and the Senior Strategic Advisor at mTab.