The three key pillars of sustainability
The important work that PepsiCo is doing around sustainability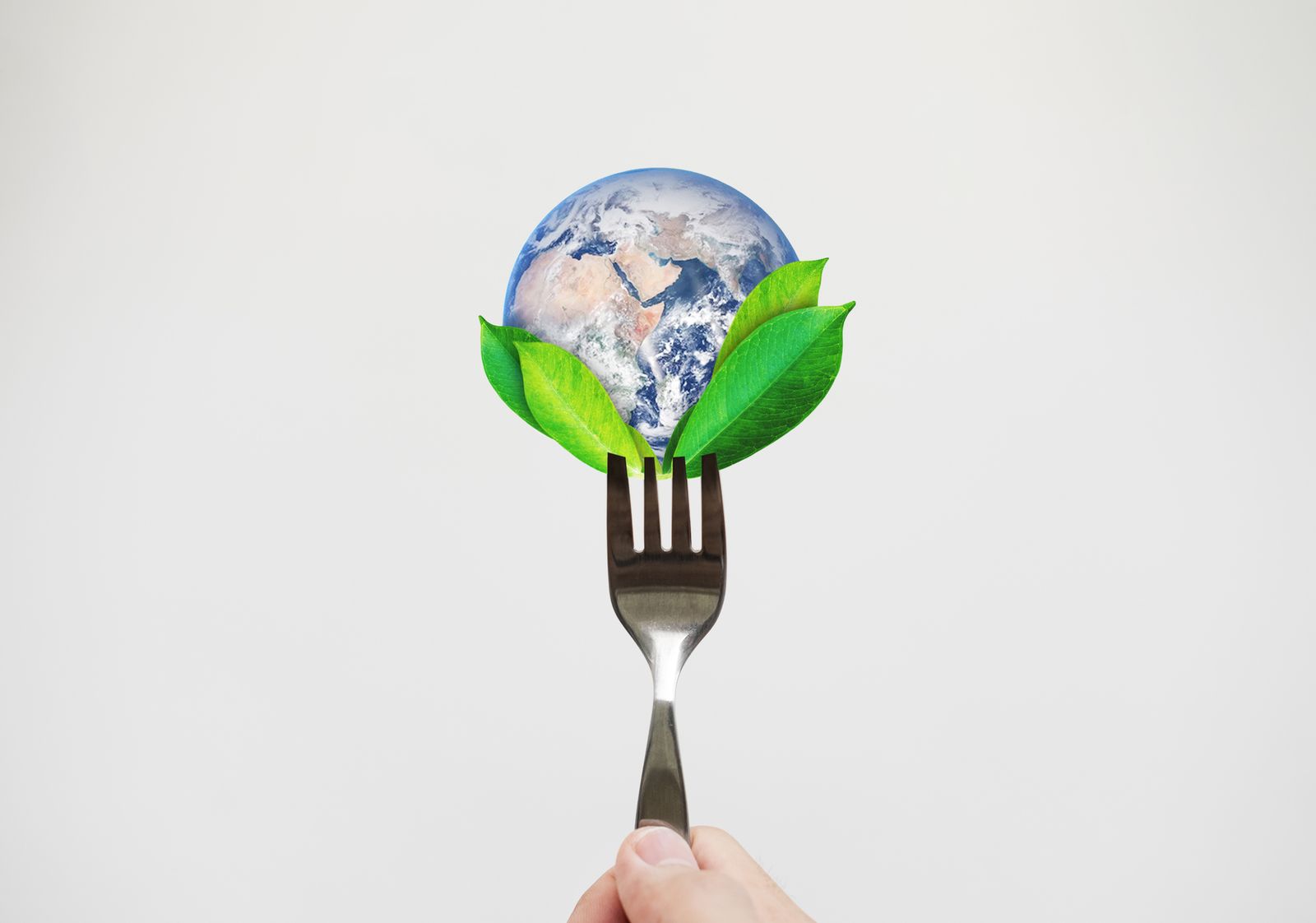 The Insight250 spotlights and celebrates 250 of the world's premier leaders and innovators in market research, consumer insights, and data-driven marketing. The inaugural list was revealed in April 2021, and the 2022 winners were announced in Toronto last September at ESOMAR's Annual Congress. The awards have created renewed excitement across the industry whilst strengthening the connectivity of the market research community. The 2023 Winners will be announced as part of the celebrations for International Market Research Day in May. 
With so many exceptional professionals named to the Insight250, it seems fitting to tap into their expertise and unique perspectives across various topics. This weekly series does just that; inquiring about the expert perspectives of many of these individuals in a series of short topical features. 
This edition features Monica Tenorio, Vice President, Insights, Analytics & Marketing Capabilities at PepsiCo. We discussed the important work that PepsiCo is doing around sustainability – a subject about which we are both passionate. 
While keeping track of the realm of sustainability can seem daunting, research professionals are gaining in-depth views and understanding of the progress, opportunities, trends, and attitudes surrounding sustainability through industry research from leading providers, including Kantar, Deloitte, ING, Accenture, ERM, and others. Much of this sustainability research is easily accessible in mTab Marketplace, providing insight into the environmental, social, governance, and resource dimensions of sustainability. 
Thank you for taking the time to speak with me today, especially on such an important topic. I would like to ask what makes Sustainability such a significant topic for you personally and professionally. 
"Thank you for giving me this opportunity! Sustainability is a topic that I am particularly passionate about because I believe that it is important for individuals and organizations to take responsibility for their impact on the environment and work towards a more sustainable future. 

In addition, I am impressed with the commitment and work that PepsiCo is doing in this area. I have followed their sustainability initiatives and believe that we are setting an excellent example for other companies to follow. 

Lastly, I am personally motivated to understand consumer behaviors and how they can influence the success of sustainability strategies. By gaining insights into how consumers think and behave, we can develop more effective strategies that are more likely to drive positive change." 

Monica Tenorio
Can you provide us some more details into what PepsiCo is doing to address the Sustainability challenges that the world is facing today? 
"We all know the global food system is facing severe challenges. These challenges include but are not limited to climate change, biodiversity and soil quality loss, water scarcity, pollution and ecosystem degradation, rising social and community tensions, food and water supplies failing to meet the needs of our growing population, rising obesity and related ill health and health system pressures, and lastly: income and gender inequality across the value chain. 

With this, PepsiCo has enacted the PEP+ PepsiCo Positive: Planet & People program and initiative. PEP+ is our company's end-to-end transformation strategy focused on becoming a Better company for the long term future. It's a key leadership priority for PepsiCo, and Europe will be at the forefront of innovation and learning. Our plan is to operate within planetary boundaries and inspire positive change for the planet and people in the global food system." 

Monica Tenorio
Can you describe the program's components and what they aim to achieve? 
"Of course. The program includes three areas where we know we can make a difference. First, there's Positive Agriculture+ which focuses on sourcing crops and ingredients in ways that restore the earth and strengthen farming communities. We also need to ensure that the agricultural produce we buy is sustainably and ethically sourced. 

Second, there's Positive Value Chain+, which aims to build a circular and inclusive value chain. This means we need to decarbonize to address climate change, and we need to play our part in creating a circular economy for packaging with no waste. 

Lastly, there's Positive Choices+, which aims to shift the balance of our portfolio towards products and brands that are Better for People, Better for the Planet, and more Purposeful. We want to empower our consumers to make choices that create more smiles for them and the planet. 

By focusing on these three areas, we believe we can make a significant impact on creating a more sustainable future. We can help restore the health of our planet and communities, reduce our environmental footprint, and offer products that align with consumer values and expectations. We believe these efforts will not only benefit the planet, but also create long-term value for our business and stakeholders." 

Monica Tenorio
How has PepsiCo's approach to sustainability evolved over the years? Furthermore, could you elaborate on the company's current approach to sustainability?
"Sustainability at PepsiCo has definitely evolved over the years. 20 years ago, it was nowhere near the core business strategy. It was separate and limited in influence. But today, sustainability has become a core element of an ambitious long-term business strategy.

Today, we approach sustainability issues with a system-thinking mindset. We understand our role in driving positive change for people and for the planet while still delivering for our financial stakeholders. We have been reshaping how we think and now have solid progress on making our sustainability journey systemic in the organization with the ambition to make it regenerative. 

We have delivered some strong foundations, such as almost all of our potatoes and whole corn in Europe now being sustainably sourced. More than half of our beverages in Europe meet sugar reduction goals. We have also launched 100% rPET bottles in Spain, with 11 more markets set to follow. These are just a few examples of the solid progress we've made in making our sustainability journey systemic in the organization." 

Monica Tenorio
What role is technology playing in delivering on your sustainability goals? 
"Technology is a key enabler for us as we look to make progress towards our sustainability goals. For example, we've been exploring how to leverage technology to enable a reuse platform for our SodaStream products. However, it's important to note that technology is not the only factor at play. Data, for instance, is another important enabler, particularly when it comes to helping farms grow crops more sustainably, such as by managing water consumption. And, of course, customer engagement is critical, too, as we aim to inspire and empower our consumers to make more sustainable choices."

Monica Tenorio
We all know it's important to understand and anticipate consumer needs to define the Sustainability agenda and influence consumer choice. Can you share any learnings or challenges in this area? 
"In Europe, we are seeing an increased focus on health and sustainability, and consumers are driving growth for sustainable and healthier brands. Climate concern is at an all-time high, even higher than COVID-19 in Europe. Additionally, 67% of people are trying to have a positive impact on the environment through everyday actions. People have re-evaluated their lives, with a focus on flexibility, and 58% say they are healthier than they used to be. However, 63% of people find it hard to know which brands are sustainable. 

As Insights, our role is to keep our finger on the pulse and anticipate potential changes. The concepts under Sustainability are not yet well understood by people, so there is still a big education process, which is one of the challenges we are facing. The second challenge is the say-do gap. Across all markets, there is a gap between consumers' values and aspirations and their purchasing behavior. This is both a challenge and an opportunity, as we can make healthier and more sustainable choices easier." 

Monica Tenorio
Thanks Monica - as always it is fascinating to talk to you and hear about the amazing work going on at PepsiCo. As the need for sustainability increases, so does the understanding of its capabilities and impact on the environment, markets, and consumers. There is a growing amount of industry research covering these and other dimensions of sustainability, which is accessible at mTab Marketplace. These reports from leading third-party providers, including Kantar, Deloitte, ING, Accenture, and others, provide in-depth perspectives of the various environmental, social, governance, and resource aspects of sustainability which are influencing industries worldwide.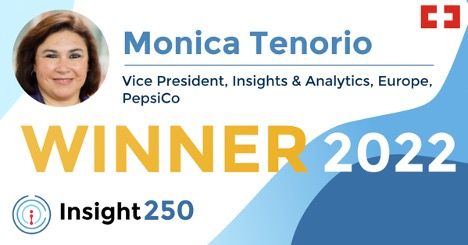 Monica is the Vice President of Insights and Analytics for Europe at PepsiCo. She has extensive experience in strategy and insights and is a marketing leader with a proven history in FMCG. Previously she has held insight and marketing roles with Mondelez, Cadbury Europe, and Unilever.
Senior Strategic Advisor at mTab, CEO at Insight250, Group President at Behaviorally
Crispin Beale is a marketing, data and customer experience expert. Crispin spent over a decade on the Executive Management Board of Chime Communications as Group CEO of leading brands such as Opinion Leader, Brand Democracy, Facts International and Watermelon. Prior to this Crispin held senior marketing and insight roles at BT, Royal Mail Group and Dixons. Crispin originally qualified as a chartered accountant and moved into management consultancy with Coopers & Lybrand (PwC). Crispin has been a Board Director (and Chairman) of the MRS for c15 years and UK ESOMAR Representative for c10 years. As well as being CEO of Insight250, Crispin is currently Group President of Behaviorally with responsibility for the client and commercial teams globally and the Senior Strategic Advisor at mTab.