Gaining space to think in even the most challenging conditions
Market researchers face demands for speed, quality, and cost-efficiency, leading to technology-driven changes in the industry. But what can we do to stay competitive?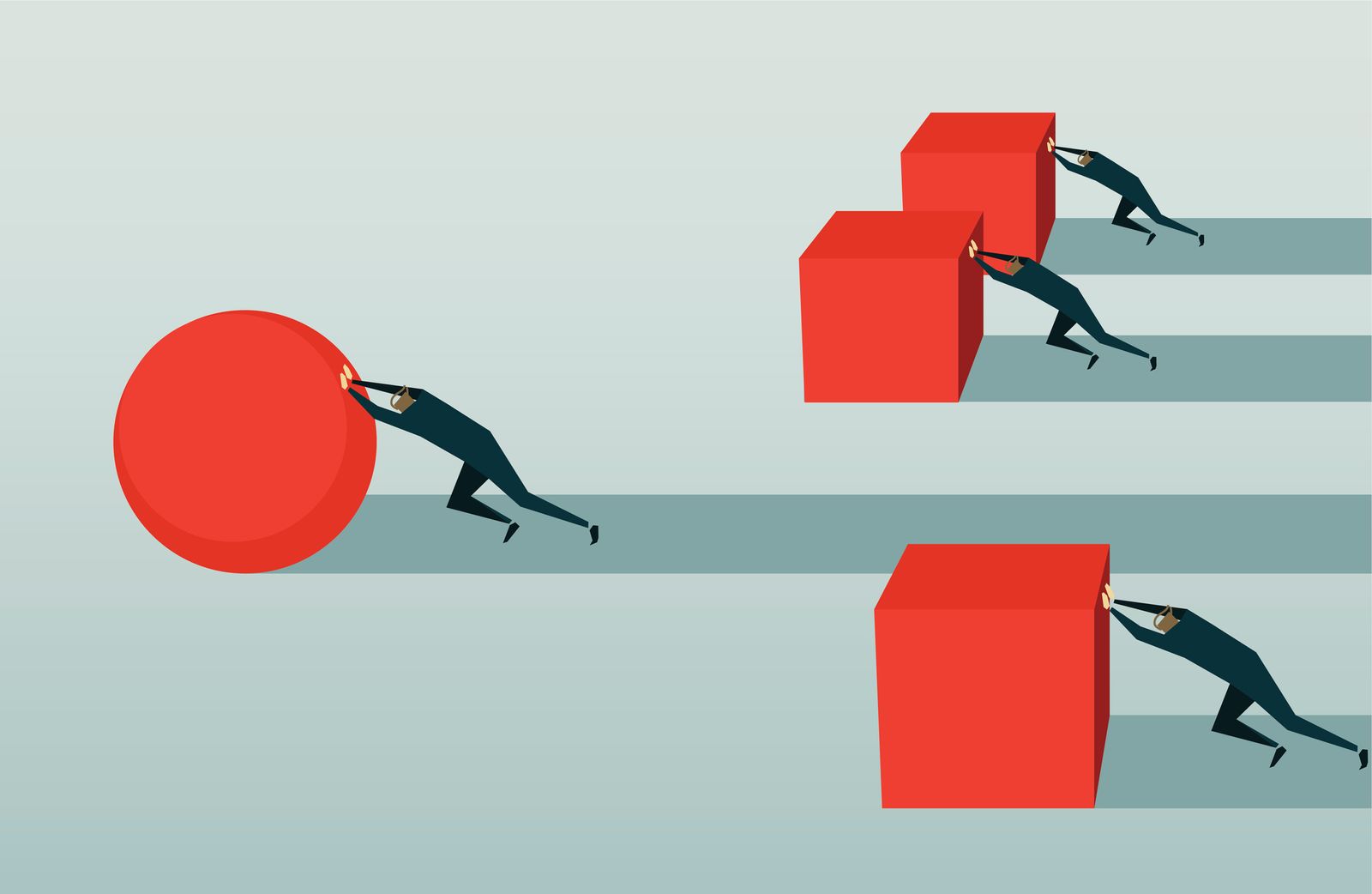 The world is full of distractions. Our busy culture has become busier and busier, with very little downtime in either our work or our personal lives. The pressure to fill every moment with productive tasks can actually have the opposite effect, making us unproductive in the ways that matter. And when you add to all this the global inflation crisis - it's no doubt a challenging time to live.
As market researchers, we feel this pressure acutely. Ongoing demands for speed to insights and the scramble to keep up with a constantly evolving marketplace keep researchers on their toes. The recent GRIT Insights Practice Report from Greenbook shows that speed is still a major driver in the space, along with quality and cost, a trifecta that has been percolating for years and is showing little sign of deceleration.
These demands are, in turn, boosting interest and investment in technology that can help with faster, more accurate delivery of insights. ESOMAR's annual Global Market Research Report indicates that the tech-related sector within the industry is growing faster than any other space, at +18.9% worldwide (+24.3% in the United States).
Implementing innovative software can come with its own set of challenges. In the insights world, this can manifest itself in various ways, occasionally causing more problems than it solves, such as using a platform or tool that isn't built specifically for market research tasks or for the type of complex data that researchers bring into organisations. Workflow disruptions are common when new solutions are brought on board, so proper vendor and internal support is critical. Having time to ask the right questions before selecting new software makes a world of difference. The irony is that often, clawing back that time is what you'll only get once that implementation is complete.

The truth is that we can no longer do our jobs without technology. And, if we use the right tech-enabled tools, they can give us space to think - recapturing time in the day to dive into the insights, feed curiosity and uncover those "gold nugget" data points that spell ongoing success. That's where insights professionals can add real value to the market research process.
The technology landscape is complex and becoming more so as new generative AI solutions flood the market. Even as intense merger and acquisition activity and new internal product development break down some historical silos, there is still quite a bit of fragmentation in the research technology space. It can be confusing, to say the least.
If we take it down to the basics, new technology needs to fill some simple requirements:
Time savings. Of course, this is the most fundamental piece of the puzzle. Look for tools that will give you an overall project time savings of at least 30%. Product demos, existing customer testimonials and trial testing can help you see how this might work on your typical tasks. If the vendor provides robust support, this can help you realise these efficiencies more quickly as you gain confidence in using a new system. In the end, increased productivity will allow you to dive deeper into the analyses and lift confidence and quality levels in the insights you're providing.

Deliver on ad-hoc requests. As consumer behaviour continues to change on nearly a daily basis, new products and services come to market, the economy carries on in its uncertain march forward, and more ad hoc research requests are on the rise. Companies need to stay a step ahead of the competition and the marketplace trends, and it can be hard to plan ahead. Tools that can help researchers be more responsive to stakeholders' ad-hoc requests, delivering insights in hours rather than days or weeks, can help boost value and save critical time. For example, look for solutions that facilitate data investigation on the fly without having to involve outside agencies or data processing teams to answer a one-off question.

Boost the value of insights. Budget cuts are always a stark reality, especially in uncertain times. Insights teams must prove their value and increase positive perception of their work within the business. Technology that can help them be more effective and responsive, including making insights more accessible and digestible to everyone in the company, will help to secure a seat at the decision-making table. And, if the technology does what it is supposed to (see time savings above), they'll be able to bring their research-specific skills to work by having time to dig in and find the surprising insights that resonate across companies.

Combine data from multiple sources. No data source is an island. Marrying market research data with other business data, such as sales and transactional data streams, can help provide a more holistic view. Solutions that integrate multiple disparate data sources to give a total cross-data source view can provide more complete metrics, such as customer satisfaction and behaviour, brand strength, respondent-level and SKU-level data, sales and more.

Get the absolute most value out of a study. Market research studies can be expensive, and if you only use that data once, it doesn't give a high return on investment. Solutions that can permanently take in data from multiple agencies, studies, sources, and more can build on the value of every project. Researchers can keep going back into the data to pull new analyses or cuts and ask new questions about the data either as it is or after the input of additional waves.
While every business is unique, with a wide variety of "sticking points" along a typical workflow, these are a few high-level considerations that can help draw you to the best solution.
Many of us entered the field of market research because we like to explore new things, learn about behaviours and uncover interesting facts and insights. It is hard to do this when we are constantly racing to keep up with demands for speed, quality and cost-savings. The majority of us also started in the insights sector, oblivious to the challenges we're currently facing. But experience has taught us that market research is fundamental in helping people navigate through uncertainty. Technology can definitely help amplify our efforts and give us space to think, but only if it is the right fit for today's most pressing market research needs.
Executive Vice President at Infotools
John Bird currently serves as an Executive Vice President for Infotools (www.infotools.com). His experience spans B2B and B2C work and he has conducted research programs in over 70 countries. He is focused on fueling curiosity and moving clients from three ring binders and "death by PowerPoint" to Infotools Harmoni, a SaaS data design, investigation and reporting platform.