How to achieve best-in-class insights
Advertorial
Download quantilope's full guide to learn more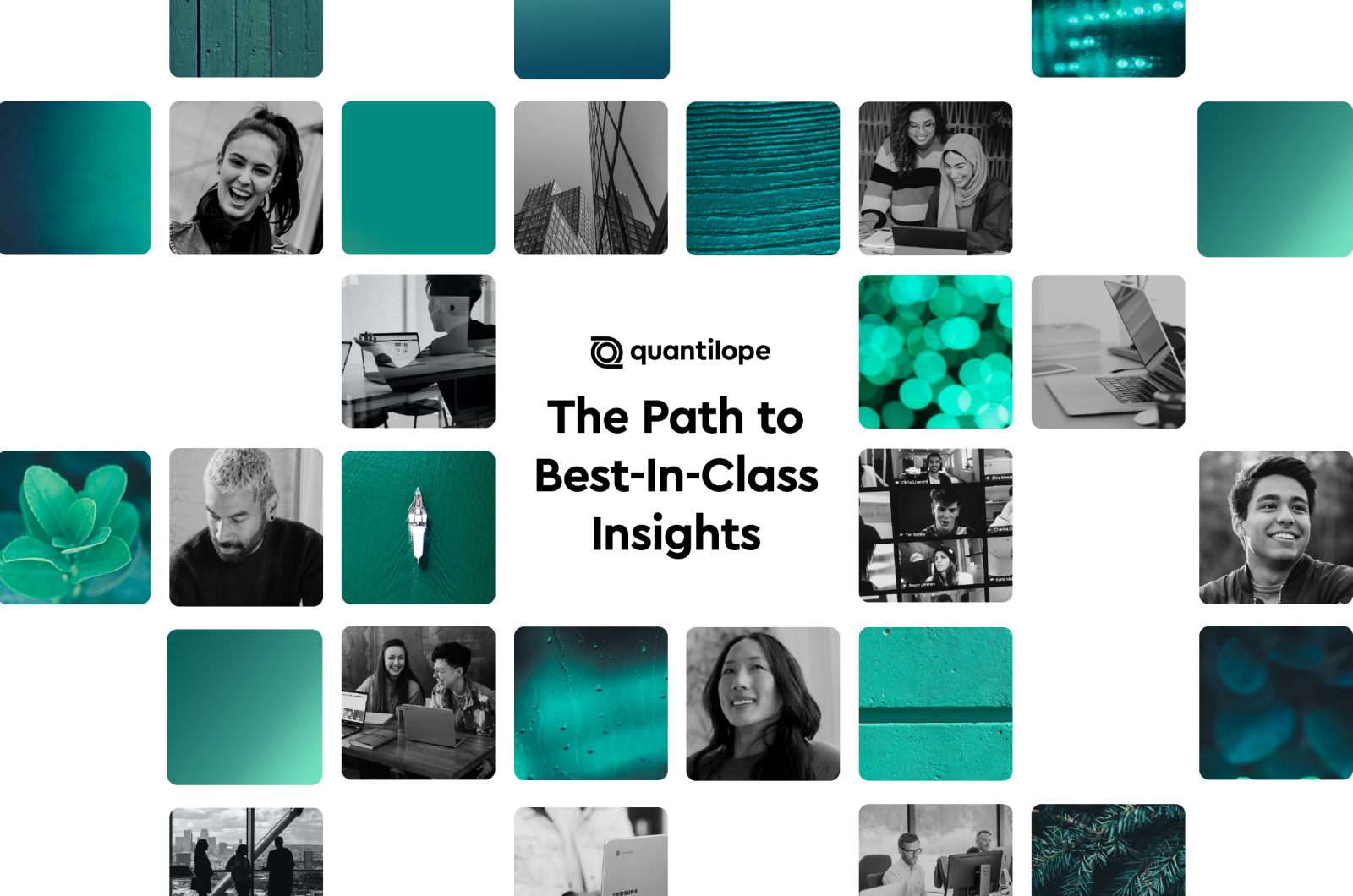 Research and insights functions are becoming increasingly important for business. These teams investigate trends, categories, and consumers to guide leadership priorities and corporate strategies. Yet, there has been a 7% decline over the past two years (from 37% to 30%) in those who say that strategic consulting is the primary role for insights professionals. In this environment, how do insights professionals prove their worth? 
Become a strategic business partner 
Drawing on the experience of working with hundreds of insights departments from a range of industries, we've identified four key aspects that set best-in-class insights departments above the rest; in particular, those who are able to elevate themselves and the role of insights by supporting executives' agendas with high-quality insights for every decision they need to make.

Read on to find out the four criteria that you must embed and adopt to become best-in-class with a competitive advantage.
Don't wait, prioritise automated technology
For seasoned researchers who are accustomed to traditional ways of working, shifting to technology tools might feel daunting. However, it won't take long for the hours of effort and money saved to highlight efficiencies for the organisation while transforming the day-to-day tasks of insights managers from task takers to internal storytellers and consultants. Furthermore, insights managers can leverage templates to make survey creation easier, freeing up valuable time to think about business insights that can be derived from the data. 
Take Samsung, for example, a brand that's been running research almost as long as they have been in business. With the adoption of quantilope's Insights Automation Platform, Samsung was able to cut its research costs by 80% and reduce its typical study turnaround time from 10 days with traditional research agencies to just 48 hours. Brands like these that lean into research technology are able to leverage consumer insights to keep up with the pace of the market and ahead of the competition.
Kick it up a notch with advanced methods
Advanced research methods remove potential biases from a data set by leveraging complex algorithms. These algorithms analyse data beyond a respondent's selections, and they have the capacity to easily factor in elements like the order of response selection, providing greater validity and confidence in your insights.

The use of advanced methods is what drives actionable business decisions and instils a higher level of trust in your data. What's best is that AI and automation now make advanced research methods accessible to all. What used to take weeks or months of intense analysis can now be done instantly through machine learning, alongside a significant reduction in cost.
Let strategy drive the research
Best-in-class insights departments have a strategic plan for the year ahead, determined from a C-level strategic roadmap or based on overall corporate goals. These teams also have the ability to be agile and adapt that strategic plan to handle time-sensitive insights requests as they arise based on changing market conditions. 
Regardless of the number of projects planned, insights teams who have a roadmap for the year aligned with the corporate roadmap ensure that their resources are being used effectively while delivering a consistent stream of robust customer data to stakeholders. This data can be used to continually inform decisions and achieve business goals. 
To craft a strategic research plan, ask questions such as:

What are our CEO's corporate key objectives for the year?

Is there a metric (or several) we want to track over several months?

How will one research project feed into the next for a holistic understanding of our audience? 
Own it, then flaunt it
Best-in-class research teams spend their time focusing on developing the right questions, diving into the actual insights, and interpreting the data's story. They do this by taking control of their own research initiatives versus outsourcing to traditional market research consultancies. We are talking here about a different and more transformative approach of how to conduct research, where data is at the center of the conversation, with insights managers helping marketing teams make more actionable and data-backed business decisions.
Researchers who are closer to their insights studies know the fundamentals of their study. One important thing to remember is that you don't have to go it alone. There are platforms like quantilope's Insights Automation Platform that offer certified research consultants and industry professionals who can help train and transition you to become the full owner of your work. Platforms like this not only allow you to easily access research technology but also give you the ability to run advanced research on your own, with excellent customer support as needed, so you and your team become the experts of your consumers' voices. 
Research is changing, are you changing with it?
Don't fall into the trap of maintaining your ways of research just because they're familiar. You can lead the research transformation journey, and you can start today. Download quantilope's full guide to learn more about how best-in-class insights teams evolve to harness automated research technologies, align with company strategies and stay close to their research. Be seen and heard as an expert among stakeholders while gaining back your time for the more strategic elements of research. Get started today.
Head of Research Consulting at quantilope
In his last assignment at Kantar, Hugues led the business transformation of the Insights Division at Kantar Latin America, pushing product innovation and implementing new customer engagement strategies to grow revenue and customer satisfaction for enterprise accounts. 
Hugues' research experience covers CPG, automotive, finance, and telecommunications verticals, helping customers derive meaningful insights from research programs to grow their brands. 
Hugues holds a Master's degree in Economics and Statistics from ENSAE School, Paris.