The future is high-frequency personalised research
There is a greater need to get the right data and insights faster for global brands and researchers alike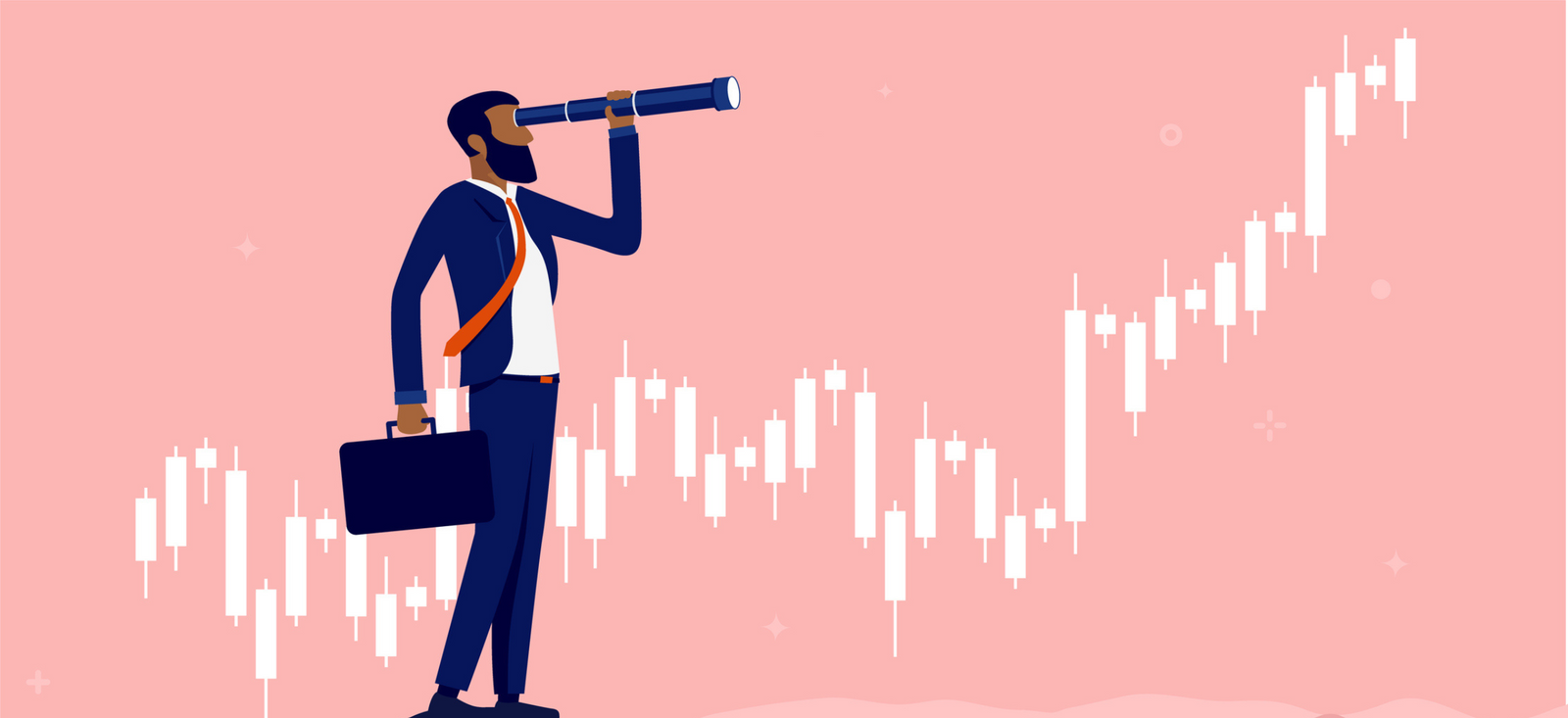 Jackie: How would you categorise your company in the overall data, analytics and insights industry?
QuestionPro is positioned as a market leader in the insights space. Collecting data and making sense of it is as easy for a novice and a seasoned professional within the QuestionPro ecosystem. There is a fit for everyone, from the most powerful free survey software to robust tools that cater to advanced researchers. QuestionPro consists of many products built on a survey engine, including the Research Suite, which has a community platform, an enterprise-grade survey tool with point-and-click logic, advanced modelling and analytics, a customer experience platform, and a workforce platform.

Dan Fleetwood
Jackie: What would you say are some of the key trends you're seeing in the industry right now?
The global market research and insights industry is expected to grow from $71.86 billion in 2020 to over $100 billion by 2025. There is a greater need to get the right data and insights faster for global brands and researchers alike. Some of the key trends we are seeing while working with our global customers and partners are:

Continuous discovery: A recent study indicated that 74% of organisations employ some form of an online community to collect actionable feedback from their target audience. Communities bring out from a tightly knit group of your brand promoters since it helps with co-creation using qualitative and quantitative research methods. Brands prefer continuous discovery as it helps with small but frequent studies and also allows for longitudinal tracking. This research method allows brands to be agile and make more intelligent decisions faster.

High-frequency research: Another considerable change we are seeing in the research industry is the need for quick turnaround studies without the upfront investment of time and resources to lean into a community or maintain a specialist panel. High-frequency research allows brands, marketeers, and researchers to get a pulse from a representative population on various topics, including consumer preferences, brand affinity, competitive benchmarking, product and service upgrades, and more. QuestionPro's InstantAnswers, a Slack integration, caters to this market with a purpose-built tool to deploy quick survey questions and get answers within minutes to prove or disprove hypotheses or use the results as a stepping stone.

Hyper-personalization in research: With the use of smarter research techniques, the proliferation of social media, artificial intelligence, and machine learning in research, there is a noticeable reduction in reliance on extensive sample size research studies with a lot of qualifying and demographic questions. There is now a shift towards hyper-personalized studies where redundant information is accounted for, not captured. Some of these parameters are qualifying information, demographic information, past behaviour with brands, consumer preferences, and more. This allows for smarter data collection, faster turnaround studies, and more significant ROI.

Data quality: Another critical factor the industry spends a lot of time and resources on is eliminating bad data. Sifting through bad data causes issues at the data collection level and the insights management phase. Checks in place for high-quality samples and respondents, the proliferation of technology to weed out inattentive users, and click farms at the data collection stage is where many researchers and research facilitators are turning their focus to.

Insights repositories to eliminate tribal insights: Research has traditionally been known as a disjointed industry where similar studies are conducted in silos, and past research isn't accounted for. Insights repositories help to lean on past research, draw inferences and trends, eliminate tribal insights, create a single source of the truth and help to get to actionable insights faster.

Dan Fleetwood
Jackie: Where do you see growth in the industry coming from?
Three major scopes for growth in the industry I see are:

Automation of research: A significant growth factor that I see is the greater use of technology in market research; automation with the help of technology. With more competent data collection and data management, right from the point of experience to longitudinal tracking, technology can help automate research based on milestones achieved or steps taken. This eliminates the need for human intervention and allows for continuous monitoring and improvement. Smart surveys, geolocation-based research, automated data analysis, onboarding of respondents, and taking them through the research process - there is scope for all of these with better automation. With this, data collection and analysis, plus getting the right data to the right stakeholders at the right time, makes it easier and beneficial for everyone involved.

Qualitative human understanding: With the use of artificial intelligence and natural language processing (NLP) in qualitative research, there is better scope to understand how humans react in certain situations and collect underlying but significant information that impacts research value. The use of video focus groups and questions that capture human emotions during the research process makes it difficult to rig the system and draw more remarkable inferences about emotions, feelings, and more.

Inclusive research: Many research studies tend to alienate various subsets of people based on their impediments, demographic groups, ability to work with technology, and more. A lot of times, engendering resentment causes respondents not to feel a part of the research process or, more importantly, that their opinions are not valued. Underrepresented audiences are also significant in a lot of research, being unrepresentative of a larger population. Inclusive research brings in various subsets of groups of people who are either differently abled and hence don't feel like they can participate due to technological constraints or not meeting demographic criteria. Further, diversity in research allows for better representation of the people, which is a significant growth area in the industry in 2022 and beyond.

Dan Fleetwood
Jackie: Conversely, what do you think is the biggest threat to growth or success in the industry?
With the constant need for insights and being agile in research, two major factors that act as a threat to the success of the industry are:

Time to deliver studies: Advanced research studies such as pricing studies, voice-of-the-customer (VoC) studies, consumer studies, market research studies, etc., need to be highly agile and offer the best insights the fastest. ROI on market research is another critical component. Traditionally, for stakeholders to get access to actionable insights took months of planning since it involved multiple members, the right technology, the right methodology, partners and respondents, teams conducting and reporting on research, and more. However, with the need to be able to make quick decisions now being the need of the hour, the time to deliver studies has reduced, but the complexity of research studies has increased. Having the right technology and people in place are critical aspects of success.

Better sampling: Not reaching the right people to co-create with, at the right time, is another major threat to the industry's success. In addition to the above, there is also a significant issue with the quality of research data due to various external factors. All of this plays an essential role in the success and failure of research studies. Mitigating issues at the respondent level, reaching the right people for studies, and then eliciting high-quality responses from them is the need of the hour.

Dan Fleetwood
Jackie: When speaking with clients/customers, what seems to be most important for them right now?
QuestionPro works with organisations of different sizes, scales, complexities of projects, and more. Some of the common underlying themes we have noticed in the industry, however, are:

The power of the platform: Customers and partners are looking for a platform that can solve their most challenging problems within one platform and ecosystem. From simple studies to complex research that requires advanced modelling, there is a need for a robust platform that does everything you need but simultaneously is simple and intuitive to learn and use. Not just that, customers want to be able to transform experiences without having to make changes to their internal tech stack and bring in multiple vendors to run qualitative and quantitative studies, manage multiple types of research like customer experience studies and employee experience management and tie this all back to customer research.

DIY and DIT research modules: Another prominent need of the industry at the moment is to have access to an agile model that allows for do-it-yourself (DIY) or do-it-together (DIT) research. Many customers are happy to run their studies as it gives them the freedom to manage studies independently, collect feedback, and analyse them without intervention. They can also buy sample respondents through the tool and manage their studies directly due to the robust, easy-to-use platform. Many other customers also work with the QuestionPro team as an extension of their internal research teams on complex projects involving various research techniques, advanced reporting and analysis, and more.

Dan Fleetwood
Company and Clients
Jackie: What is one project or product release you're most excited about?
At QuestionPro, we constantly innovate to ensure our customers and partners get the most out of their insights collection journey and also to stay ahead of the curve. As part of these innovations, some of our most exciting projects at the moment include:

InstantAnswers: Instant Answers integrated with Slack is a faster way to capture the same sentiment that long surveys capture. Get instant feedback from a wide audience, usually within minutes.

InsightsHub: InsightsHub is our built-for-insights platform that empowers insights teams to get organised, be more agile, and generate better research. The platform can help you democratise insights, eliminate tribal research, and lean on past research for better insights management. It's the most powerful tool for sharing, showcasing, and analysing all your insights data.

Outer loop: This is a purpose-built tool to identify and resolve organisational root causes to improve customer experience. It helps to enhance program efficacy and ties employee engagement to customer satisfaction at its crux.

All of these are products or enhancements that tie into our advanced survey engine, which consists of quantitative and qualitative modules to conduct market research, customer research, and employee research to transform experiences.

Dan Fleetwood
Jackie: If we asked them, what do you think your clients/customers would identify as the reason they chose you over your competition?
We're an innovative company that always likes to push the boundaries when it comes to developing new tools and features. Our clients appreciate this as they know we will always have the latest functionality for them. They also like the plethora of available tools, from research surveys to insights repositories; you can truly do it all with QuestionPro. However, they select us for all these reasons, but they appreciate our customer centricity. This is evident from the beginning of the relationship on the first discovery call. We love to come through for our customers and make them a champion. We see it as a true partnership.

Dan Fleetwood
Jackie: What is one important thing prospects should think about or know when choosing a vendor in your space?
Picking a vendor in this space can be highly convoluted as multiple variables can be involved when making a purchase decision, and it is imperative to choose the right partner. Multiple factors can swing these decisions, but many of the success stories we've had over the years are where we have aligned with our customers as their partners in advancing their research. You should pick a partner that's committed to helping you achieve your objectives, be it commercially, how the tool works for them, and the vision to be an extension and to be in alignment with your internal teams. A lot of times, this would even mean the ability to offer customer SLAs, openness to tweaking the platform to best suit your needs, offer updates that you didn't know you needed, and provide consulting that best helps you get to actionable insights effectively. It all boils down to customer-centricity.

Dan Fleetwood
Partner at Scalehouse Consulting
Jackie has spent her career at the intersection of data, insights and customer success. From running international research studies to building new products with integrated data sources, or from running commercial teams to integrating first party and 3rd party data, Jackie loves understanding and optimising the entire data value chain.
President, Research & Insights at QuestionPro
Dan Fleetwood is President of Research and Insights at QuestionPro, one of the industry's leading providers of web-based research technologies. As President of Research and Insights, he plays a key role defining the research technology and innovation that QuestionPro provides to continue to be a leader in the research insights technology industry.
He has 15+ years of market research experience and is passionate about the role that software plays in helping businesses. Dan believes that software can help companies get better feedback, uncover actionable insights, and ultimately develop better products and services.
Dan attended both the University of Washington and Central Washington University and holds a Bachelor of Science in Business Administration and a Bachelor of Arts in Communications.