The impact of audience insights on streaming services
To expand our understanding of the streaming entertainment industry, we sat down with Natasha Hritzug, the Vice President of Consumer Insights for WarnerMedia, to get an inside review of insights' role in the entertainment industry.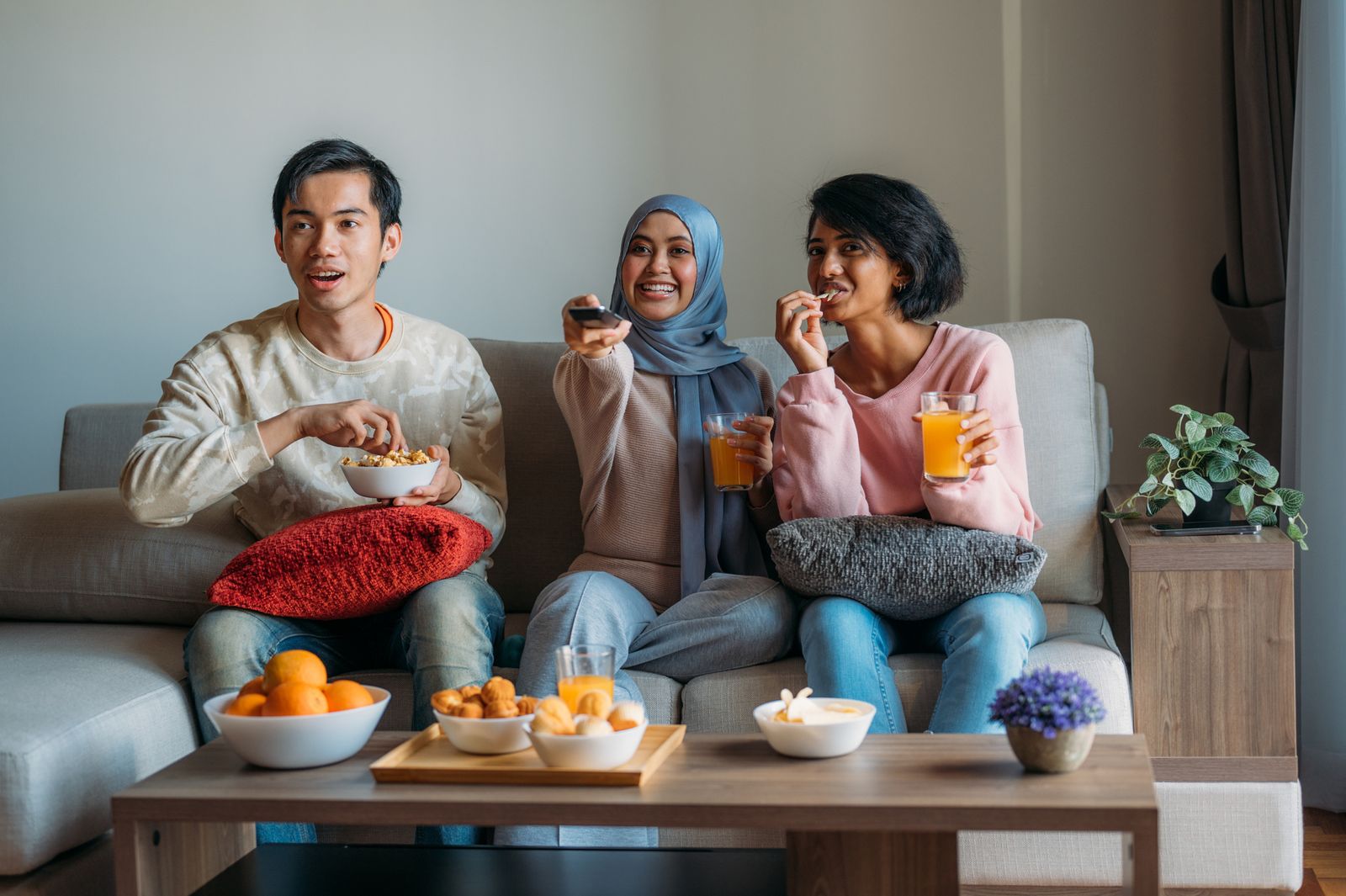 The Insight250 spotlights and celebrates 250 of the world's premier leaders and innovators in market research, consumer insights, and data-driven marketing. The inaugural list was revealed in April 2021, and the 2023 winners were announced this past July. The awards have created renewed excitement across the industry whilst strengthening the connectivity of the market research community. The inaugural Insight250 Legends awards, which honour insight experts who have made a long-standing, indelible impact on the industry, will be announced later this year. 
With so many exceptional professionals named to the Insight250, it seems fitting to tap into their expertise and unique perspectives across various topics. This weekly series does just that: inquiring about the expert perspectives of many of these individuals in a series of short topical features. 
With entertainment evolving rapidly and impacting nearly everyone, I recently sat down with Christain Kurz, Senior Vice President of Global Streaming & Corporate Insights for Paramount, to discuss how insights are at the forefront of streaming innovation. It's another fantastic inside view of the impact of insights.
To expand our understanding of the streaming entertainment industry, I sat down with Natasha Hritzug, the Vice President of Consumer Insights for WarnerMedia, to get an inside review of insights' role in the entertainment industry. As this dynamic market is growing and evolving, insight professionals across entertainment, like Natashia, are focused on understanding audiences and delivering compelling insights to help drive viewer satisfaction. Natasha helps us better understand how she delivers consumer understanding to guide the strategy and creativity of storylines and characters, focusing on building audience loyalty.
Watch this short video to hear how Natasha got into the industry, how she sees the role of insights evolving in the entertainment industry and her top tip to be a leader and innovator in our profession.
Given this complex nature of consumer understanding, mTab Marketplace assembles a spectrum of market research and data-driven studies from entertainment sources like Comscore, Audience Project, Deloitte, McKinsey, Nielsen, and a myriad of other providers all in one place to help insights professionals gain a firm understanding of consumers to meet their needs in real-time.
Crispin: Where do the greatest insights that drive business decisions originate from?
Insights come from so many sources. In my experience, the most powerful insights come from seeing a pattern emerging from discrete and multiple sources. Seeing an insight crop up across different studies, from research conducted at different points in time or using different methodologies with different samples – this type of validation is potent. It reinforces that insight has staying power and is capturing something critical.

"There is also a bit of art to insight generation. Seeing patterns in the data definitely triggers your insights radar, but there is also this sense of "knowing in your gut" that this insight is real."

Natasha Hritzug
Crispin: In terms of strategies and tactics, how far out do you look to develop them around the trends and preferences of your audience?
Insights – particularly when they deliver a depth of consumer understanding – are essential to shaping cross-business strategy. Drawing on the example of nostalgia viewing, once we uncovered the critical social role it plays across generations, we were able to draw on that insight to shape content strategy.

"If we are interested in creating content that drives co-viewing and brings families together to watch a show, then we need to understand the narrative components of shows that drive bonding. We have a focal point for development and testing if we know what outcome we are trying to achieve."

Natasha Hritzug
Crispin: With the streaming industry's dynamic nature, how important is understanding the trends, behaviours, and preferences of viewers today?
A critical facet of our work is shedding light on the needs, motivations, and values that trigger behaviours and shape trends. These psychological drivers tend to be more stable, predictable, and enduring than outwardly expressed behaviours and preferences, which can shift and change at a bewildering pace.

"We've seen, for example, a rise in nostalgia viewing across generations and couldn't figure out why kids born in the 2000s were so interested in shows from the 90s. When we started to investigate what was underlying this trend, we found that social needs were a key driver: first, bonding between Gen X parents sharing their favourite old shows with their kids; second, kids wanting to be part of broader cultural conversations around shows that were shaping the zeitgeist."

Natasha Hritzug
Crispin: Which is more important to success, customer understanding or competitor understanding? Why?
We always start with the consumer. I believe that the more you have a deep consumer understanding, the more adept you become at anticipating their needs and delivering what they expect. That gives you a competitive edge, particularly if you know what your company does well and where there is white space (unaddressed needs not being served by any company in the competitive set). If you are only gathering competitive intelligence, it takes much extrapolating to see where you can win or differentiate from a consumer perspective."

Natasha Hritzug
Crispin: Given the growing complexity and diversity of competitors, what is the biggest challenge in understanding their strategies and decisions?
We always start with what the consumer is doing, what they think, and whether their needs are met. If we can't get a direct line into how our competitors are building out their strategy or what's driving their decisions, we can at least capture whether they are in tune with what consumers care about or expect.

"If competitors are generally meeting consumer needs, then we need to assess the table stakes in their offerings and what white space exists for us to differentiate. Wherever unmet or emerging needs exist, we can identify opportunities to carve out a unique position for our products and services."

Natasha Hritzug
Crispin: What is the biggest challenge in understanding audiences as they are becoming increasingly sophisticated?
In a perfect world, you marry first-party data to distil the behavioural footprint of consumers with primary research to understand the triggers or drivers of that behaviour. First-party data alone is insufficient – knowing what people do (or did in the past) is only a starting point. And, in this environment, understanding needs, motivations, values, or goals without a clear through line into behaviour can make implementation very challenging."

Natasha Hritzug
Crispin: How do you effectively research both consumers and competitors?
We typically have trackers that measure our relative performance compared to competitors across critical dimensions – brand, product, and services. Trackers help flag issues or affirm where we deliver against consumer expectations. Whenever an issue crops up in a tracker, whether it's a decline in satisfaction or losing ground to a competitor, we can conduct targeted research to dig into the issue to understand the genesis of the issue and start to flag up opportunities to address or resolve it."

Natasha Hritzug
Crispin: How do you see the entertainment insights space evolving over the next few years, and how do you intend to address these changes?
From a business perspective, one of the biggest challenges we're facing is the volatility of the industry in the face of declining linear subscriptions and the impact on both distribution revenue and ad revenue. The industry needs to figure out how to make up for this immense revenue shortfall, which amounts to a reinvention of the Entertainment business. This requires a two-pronged approach: how do we optimise our core offerings today to continue to drive revenue and invest in content, and what new content formats, platforms, and new business areas do we need to branch into to capture the attention and hearts of younger generations?

"From a research perspective, this is exciting stuff.  We need to do the right work to anticipate where consumers are heading to ensure our business evolves with changing consumer tastes, habits, and needs."

Natasha Hritzug
TOP TIP
Very often, the research we deliver seems to have a short shelf life: we conduct the work, deliver it to stakeholders, and then move on to the next study. Given this cadence, it's not surprising that stakeholders struggle to remember and absorb output from multiple disconnected studies.   Nobody benefits – we feel frustrated that the work is forgotten quickly, and stakeholders feel overwhelmed. 

"One approach to mitigate this issue is to frame research as a continuous learning program wherever possible.  Each new study that we initiate builds on historical research so we can connect the work together over time, providing a tapestry of information to our stakeholders. As best practice, when we launch a large-scale initiative, we conduct a foundational piece of research that acts as a topographical map.  Each path uncovered by the foundational work flags up new lines of inquiry that form the basis of the next waves of research.  By the time we have dug deep into all of the pathways, we deliver to the business a set of interconnected studies that deepen knowledge and drive incremental learning with staying power."

Natasha Hritzug
Crispin: Like many industries, entertainment is facing consumers who are more savvy and focused on meeting their immediate needs. This has created a greater reliance on understanding consumers' behaviours, preferences, and tendencies. In turn, the insights roles for entertainment brands are largely becoming the lifeblood of developing successful content and satisfied consumers.
 As Natasha explains, "One of the biggest challenges we're facing is the volatility of the industry in the face of declining linear subscriptions and the impact on both distribution revenue and ad revenue." Now more than ever, consumers are asking 'how have you entertained me lately." This is transforming the industry to anticipate content reactions in real-time in order to satisfy entertainment cravings on an ongoing basis.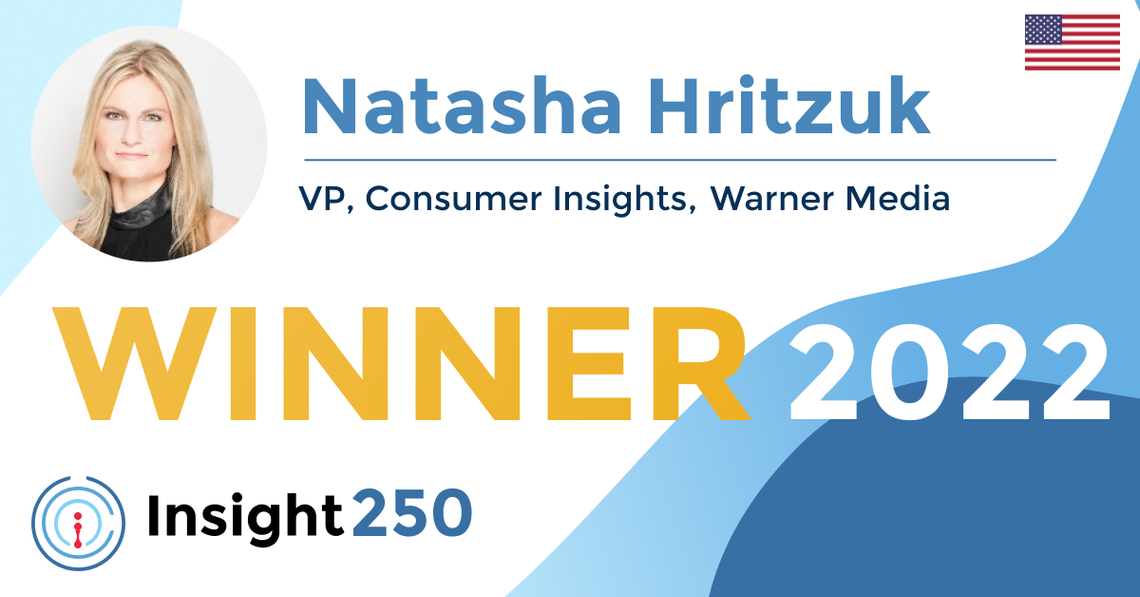 Natasha Hritzug is the Vice President of Consumer Insights for WarnerMedia. She delivers research to deepen consumer understanding across content, marketing, product, and strategy to ensure HBO Max delivers a superior end-to-end consumer experience that powers growth.
Senior Strategic Advisor at mTab, CEO at Insight250, Group President at Behaviorally
Crispin Beale is a marketing, data and customer experience expert. Crispin spent over a decade on the Executive Management Board of Chime Communications as Group CEO of leading brands such as Opinion Leader, Brand Democracy, Facts International and Watermelon. Prior to this Crispin held senior marketing and insight roles at BT, Royal Mail Group and Dixons. Crispin originally qualified as a chartered accountant and moved into management consultancy with Coopers & Lybrand (PwC). Crispin has been a Board Director (and Chairman) of the MRS for c15 years and UK ESOMAR Representative for c10 years. As well as being CEO of Insight250, Crispin is currently Group President of Behaviorally with responsibility for the client and commercial teams globally and the Senior Strategic Advisor at mTab.