Technology evolution and the impact on insights
How balancing hard and soft skills through these paradigm shifts is critical to the efficacy and credibility of insights.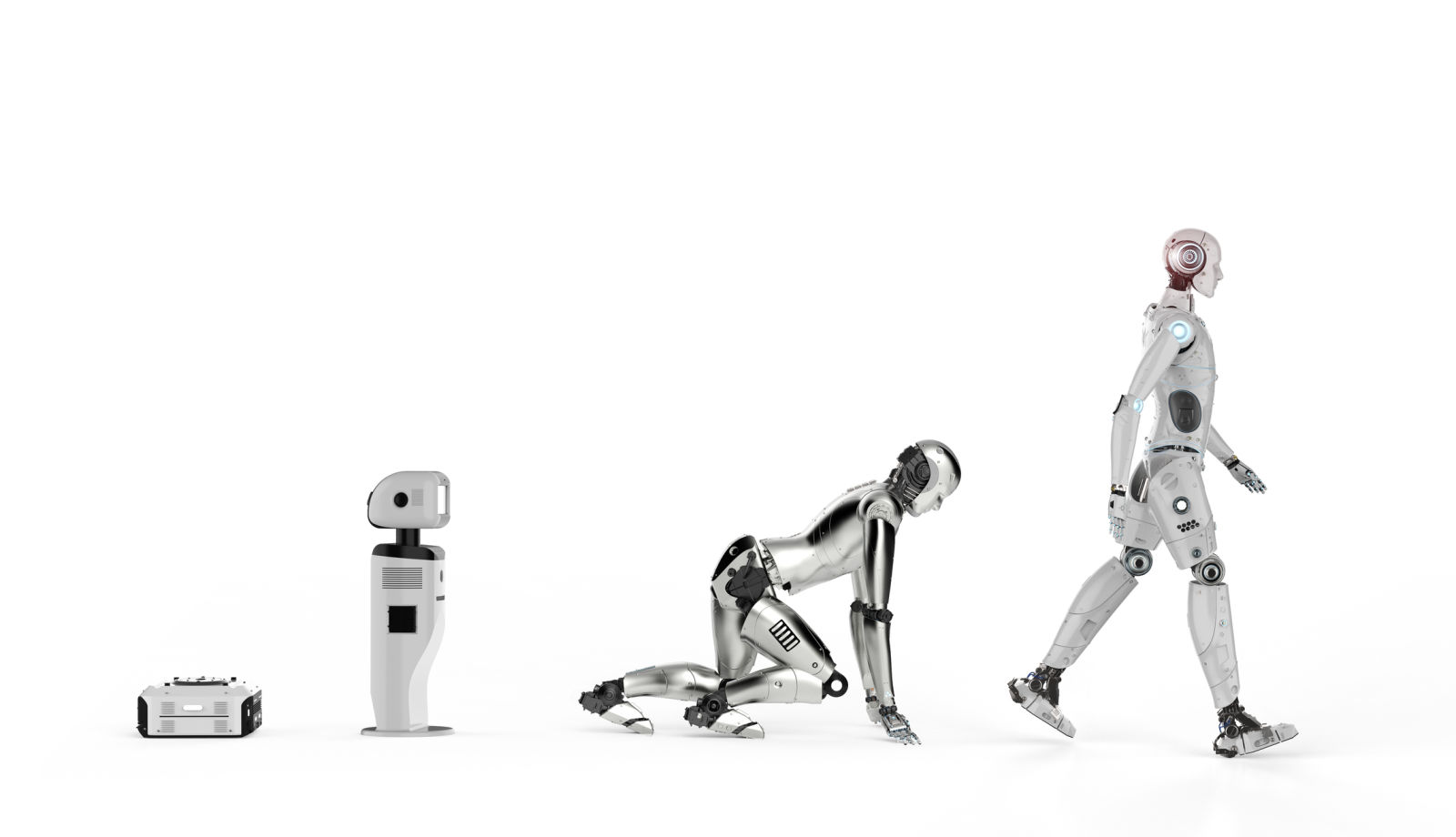 The Insight250 spotlights and celebrates 250 of the world's premier leaders and innovators in market research, consumer insights, and data-driven marketing. The inaugural list was revealed last April and created renewed excitement across the industry whilst strengthening the connectivity of the market research community. 
With so many exceptional professionals named to the Insight250 it seems fitting to tap into their expertise and unique perspectives across an array of topics. This weekly series does just that; inquiring about the expert perspectives of many of these individuals in a series of short topical features.  
This edition discusses the evolution and advancement of technology and how balancing hard and soft skills through these paradigm shifts is critical to the efficacy and credibility of insights. I sat down with Joaquim Bretcha, International Director of Netquest and former ESOMAR President to discuss these evolution points and how the research and insights industry can effectively adopt these advancements while addressing the challenges that they can pose. 
Joaquim, what new technologies do you see being deployed in research and insights? 
"Technology is reshaping our profession on its three main pillars: data collection and interchange; data exploitation and transformation and result delivery. The digitisation of our lives, and the digital footprint we daily leave, boost the passive techniques. 

"The industry is being pipelined, data travels non-stop and is being embedded in closed standardised research models. In terms of data exploitation, automation driven by AI and machine learning multiplies the capacity of working with unstructured data. Finally, the delivery of results also benefits from its automation. The whole ecosystem progresses with the 'do it yourself' mentality at every level of the value chain." 

Joaquim Bretcha
What do you see as the benefits of this technology evolution? 
"I see a promising expansion of the data and Insights usage in all economic verticals and management levels. Technology can serve as a significant facilitator to reveal insights and enhance the accessibility of understanding across an organisation." 

Joaquim Bretcha
What are the challenges we should seek to avoid?
"I see many. Let me start with an analogy; my eldest brother is a surgeon, and he was a pioneer in robotic surgery in Spain some years ago. The robot can be extremely precise in the execution, but the doctor's knowledge and context understanding will not (yet) be replaced. The challenges I currently see are: 

Data manipulated by people with no insight education can lead to bad decisions.

Quality issues in the data collection.

Lack of criteria on what is good and bad data.

The programmatic mindset. We cannot fall into the MarkTech lack of credibility.

The excessive power of big tech that can determine access to people's digital data." 

Joaquim Bretcha
Joaquim, you've travelled extensively and seen researchers deploying technology globally – which geographies and companies are doing this best and what can we learn from them? 
"The most mature markets are the USA, the UK, some countries across Europe and China. The latter is an isolated ecosystem with its own particularities that make it non-comparable. For the rest, we must always keep in mind that the technology acceleration has been driven by the immense flux of money invested in its deployment. 

"The US financial muscle has facilitated the emergence of big companies focused on data collection automation, 'do it yourself' and automation. Europe has taken the lead in the standardisation of methodological models, data visualisation and technology related to biometrics." 

Joaquim Bretcha
We are increasingly seeing the adoption of passive techniques – what's your view on their role? 
"As commented, I see they are key. They allow us to grasp what people do, view, interact with, engage, purchase and understand sentiment. In essence, we effectively gather the 'what' and can effectively focus on the 'why.' Passive techniques will make the qualitative methodology grow." 

Joaquim Bretcha
Will AI replace the need for researchers or will the role evolve? 
"In my speeches as ESOMAR President I used to talk about the new role of "data translators." The emergence of new data sources enriched with AI requires new skills from researchers. At the same time, researchers must comprehend the clients' needs and the context of the analysed category. A good blend of both worlds is the path to success. I believe human intelligence is more needed than ever to steer and tame technology for people's benefit. We must never forget that technology is a means, not the end in itself." 

Joaquim Bretcha
You recently spent a term as ESOMAR President - why do you think associations are important and should they be championing the use of new techniques? 
"ESOMAR was created in 1947 as a unified reaction to WWII, an aim to keep professionals from different nationalities working together to advance their profession. Associations serve a major purpose, a purpose that individuals cannot attain on their own but via joint work. Local, regional, and global associations have been instrumental to influence the legislative, maintain high standards of quality and foster the progress of the different practices. Through knowledge interchange, promotion of networking and development of common standards that maintain the bar of quality high, associations can and must promote the adoption of new techniques while being vigilant in preserving the core of the trade." 

Joaquim Bretcha
What skill sets do you feel are most important for the researcher of the future to develop? 
"I differentiate between hard and soft. Hard skills such as statistics, data analysis, and programming. Soft skills such as empathy, teamwork, communication, mental openness to innovation, and, very importantly, curiosity. Curiosity to understand human reality is at the heart of what we do." 

Joaquim Bretcha
What are the biggest skills gaps in our profession currently? 
"Our ecosystem has transformed as a result of the massive flood of investment our sector has received in the last decade. Finance ratios are now the driving force behind insights organisations, and researchers must learn to speak the language of business. In this sense, researchers must be very close to the business and grasp the finance language, independent of the organisation for which they work" 

"In parallel, the growing use of technology in all stages of the insights chain oblige researchers to get more tech-savvy." 

Joaquim Bretcha
HOT TOPIC: In-sourcing 
What do you feel the impact of the latest trend for "in-sourcing" will have on our profession? 
"In-sourcing is a big trend. The end-user wants to be closer to their customers' reality and get permanent track of any market evolution. Everything that goes in that direction will be welcomed by the end-user. However, it comes with challenges. The end user's internal workload gets multiplied and so do the needed resources. 

"On the other side, suppliers are developing shorter pipelines and removing middlemen with the aim of providing 'do it yourself' solutions. The market is currently boiling and needs to find its own balance. I believe we will start to see the swing of the pendulum quite soon as long as the end client has a clear understanding of what can be in-sourced and what can but must not be in-sourced." 

Joaquim Bretcha
TOP TIP 
"Technology has blinded us during the last decade. I like to repeat that technology is not neutral, it is not an end but a means to improve our profession. Understanding human behaviour is what our profession is all about. This is a profession made by people who understand people for people making decisions. Let's always keep people at the heart of our activity." 

Joaquim Bretcha
Thanks you Joaquim – fascinating to talk to you as always. As insights and analytics technology evolves, Joaquim's point about maintaining a balance between hard and soft skills is a critical one. These innovative advancements can easily overtake the industry, forcing dimensions like empathy and communication to take a back seat in the research process. This can not only impact the efficacy of insights, but also the engagement of participants. So, whilst technology advancement is critical, it must be balanced with human expertise.
Senior Strategic Advisor at mTab, CEO at Insight250, Group President at Behaviorally
Crispin Beale is a marketing, data and customer experience expert. Crispin spent over a decade on the Executive Management Board of Chime Communications as Group CEO of leading brands such as Opinion Leader, Brand Democracy, Facts International and Watermelon. Prior to this Crispin held senior marketing and insight roles at BT, Royal Mail Group and Dixons. Crispin originally qualified as a chartered accountant and moved into management consultancy with Coopers & Lybrand (PwC). Crispin has been a Board Director (and Chairman) of the MRS for c15 years and UK ESOMAR Representative for c10 years. As well as being CEO of Insight250, Crispin is currently Group President of Behaviorally with responsibility for the client and commercial teams globally and the Senior Strategic Advisor at mTab.