Top 10 global consumer trends 2023
The biggest consumer trends of the year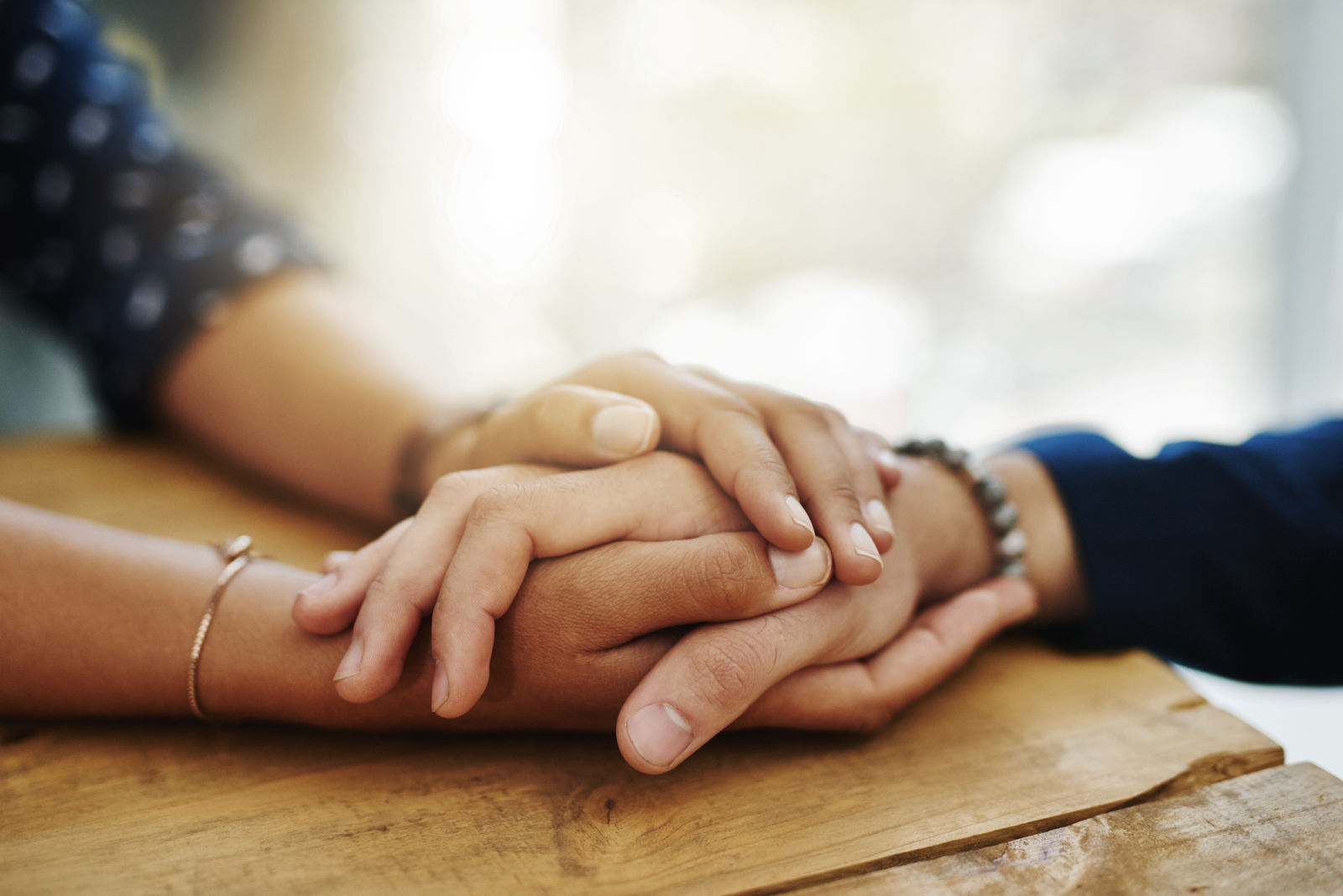 It goes without saying: consumers = complex. Their behaviours are multifaceted and sometimes even contradictory. Their intentions and actions don't always match up. Their preferences are rarely permanent. And their behaviours never stop evolving. That's why Euromonitor International created the "Top 10 Global Consumer Trends 2023" report to discuss the biggest consumer trends of the year. A summary of the report follows.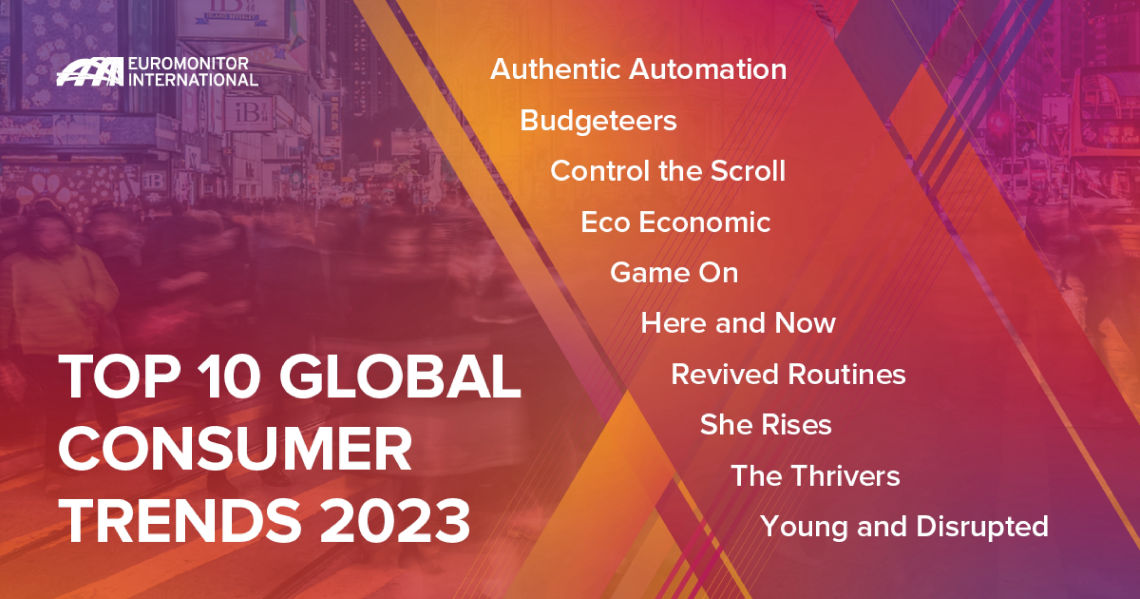 Authentic automation
Technology is everywhere. From lights at home to store checkouts, but technology can't match human nuances. Consumers still want a personal touch and human connection. According to Euromonitor's International Voice of the Consumer: Digital Survey, fielded in March/April 2022*, 58% of global consumers were comfortable talking to a human to address customer service questions. This is compared to 19% talking to an automated bot on a company's website in 2022. Businesses need to embrace Authentic Automation to strengthen the shopping journey, as customers could feel disconnected from the brand if the company relies too much on tech. 
Budgeteers
Economic shocks, record-high inflation and supply shortages continue to drive up the cost of living. Financial stability is under threat. Consumers must decide between paying more for everyday essentials, trading down to lower-cost alternatives or foregoing items entirely. Budgeteers are likely to switch to e-commerce to avoid transportation expenses and find deals. In 2022, the top reason consumers shopped online was to get the best price as saving money is top of mind. 
Control the scroll
How many times have you caught yourself mindlessly browsing online? Apps have taken centre stage across all facets of life. But the sheer number of platforms at consumer's disposal has a downside. Too many options leave them frustrated. Mindlessly browsing for hours on end can feel wasteful. Last year, more than 20% of global consumers deleted social media accounts they didn't use very often*. But this isn't a digital detox. Rather, a focus on functionality and efficiency. Digital natives want solutions to optimise and consolidate their online activities. Curated content, streamlined apps and tailored recommendations help consumers Control the Scroll. 
Eco economic
Saving takes precedence. The cost-of-living crisis is causing consumers to look for ways to conserve energy and keep utility fees low. Consumers continue switching to energy-saving products, eating at home, reducing appliance use and limiting travel. These cutbacks help limit consumption, which means less waste, but also draw people towards green alternatives like energy-efficient products, repairing, renting or shopping for second-hand products. According to Euromonitor International Voice of Consumer: Lifestyles Survey, fielded in January/February 2022**, 34% of global consumers were willing to buy secondhand or previously owned items in 2022. 
Game on
Gaming is going mainstream. From mobile games to esports, everyone is getting in on the action. People want an outlet for stress in their everyday lives. According to Euromonitor International Voice of the Consumer: Digital Survey, fielded in March/April 2022*, 37% of global consumers participated in online video gaming at least weekly in 2022. Gamers are investing more time and money to enrich their experiences. Spending on virtual products and add-ons continues to grow, and their perception of ownership is transforming. Physical and digital assets have equal importance to Game On consumers.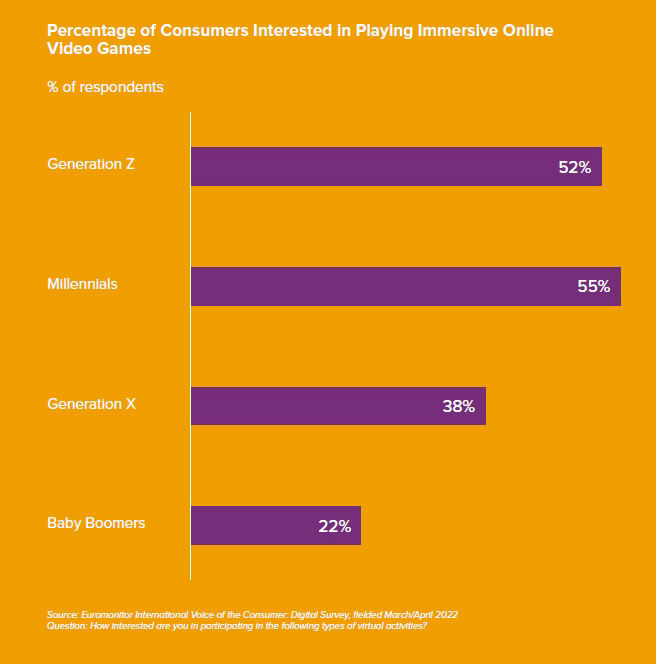 Here and now
The past few years have felt like a perpetual crisis. Consumers dealt with a pandemic, inflation, and economic downturn. They were forced to make substantial sacrifices along the way. 'Here and Now' is about living in the moment. Consumers don't know what tomorrow brings and aren't wasting time. Time, health and bliss become important. Price tags are still relevant, but products that let consumers enjoy the 'Here and Now' have an emotional benefit that makes them potential big-ticket purchase decisions. Productivity, personal growth and joy are reasons to buy. Smart splurges and affordable luxuries let consumers reasonably indulge to unwind or cope with the world. 
Revived routines
Three words: out and about. Consumers are returning to reality after the C-19 pandemic. They're eager to get on with their lives despite the uncertainties ahead. They are looking for fun. Concerts are making a comeback. Nightlife has been revitalised, and restaurant reservations are on the rebound. From exercise classes to happy hours, consumers are resuming their in-person social gatherings to get back on track. According to Euromonitor's International Voice of Consumer: Lifestyles Survey**, 39% of global consumers said more of their everyday activities would be in person over the next five years.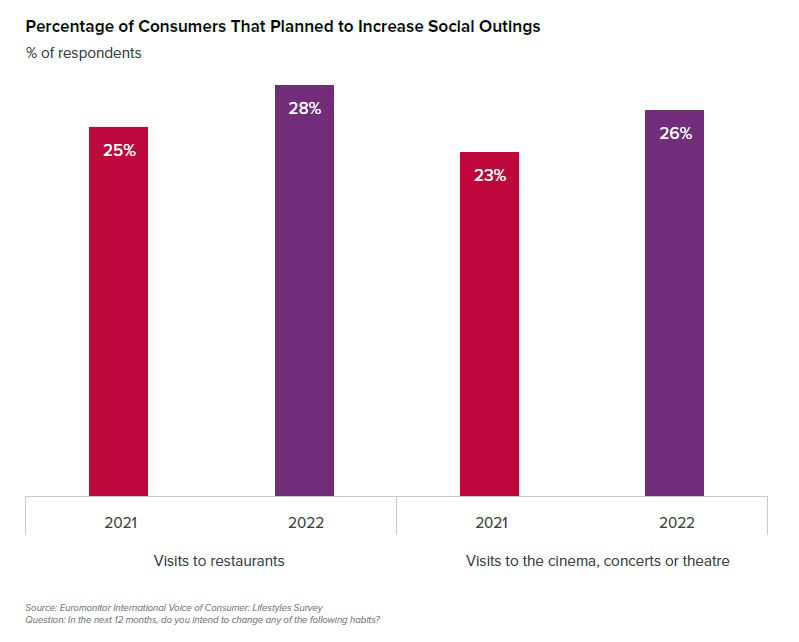 She rises
Consumers demand female equality. The fight for women's rights is louder and stronger. Women are proactively breaking stigmas and challenging biases on a regular basis. They're defying societal norms and stereotypical roles while asserting their authority. Female shoppers want fair representation. Limited product ranges or basic offerings won't cut it. They buy from brands that advocate for the cause and personalise products to their size, age or life stage. 
The thrivers
People are past the point of burnout. Exhaustion is at an all-time high. Overwhelmed consumers are exerting less effort and doing their best to get by. Consumers refuse to overwork at the expense of their mental well-being. They want to go about life fulfilling their daily duties without depleting their energy in the process. The Thrivers are hitting pause, taking a step back and letting go of anything outside their control. These shoppers purchase mood-enhancing products that provide a sense of calm and comfort. 
Young and disrupted
This trend is all about Gen Z. Gen Z is an economic force and accounts for nearly one-quarter of the population. Young and Disrupted consumers are on the cusp of financial independence, and their unconventional upbringing will transform business as usual. Born digital natives, Gen Z invests in their online personas and carefully curates their personal brands. Social media like TikTok is a stage to present themselves, a search engine for discovery and a lucrative career path. These outspoken shoppers aren't afraid to voice concerns; more than one-third shared their opinions on social or political issues on social media last year.
These are in the 10 biggest consumer trends to monitor and leverage 2023. For more information, please download the full report "Top 10 Global Consumer Trends 2023". 
*Source: Euromonitor International Voice of the Consumer: Digital Survey, fielded March and April 2022 (n=19,160). Euromonitor International's Digital Survey results are drawn from online consumers ranging in age from 15 to 65+. 1,000 consumers in each market are surveyed each round. 2022 results include the following markets: Australia, Brazil, Canada, Chile, China, France, Germany, India, Indonesia, Japan, Mexico, Poland, South Africa, South Korea, Sweden, Thailand, United Arab Emirates, United Kingdom, and USA. 
**Source: Euromonitor International Voice of the Consumer: Lifestyles Survey, fielded January and February 2022. Results are drawn from online consumers ranging in age from 15 to 65+. 2022 n = 39,832. Euromonitor International's Lifestyles Survey results are drawn from online consumers ranging in age from 15 to 65+. 1,000 consumers in each market are surveyed each round. 2022 results include the following markets: Argentina, Australia, Belgium, Brazil, Canada, Chile, China, Colombia, Denmark, Egypt, France, Germany, Hong Kong, India, Indonesia, Italy, Japan, Malaysia, Mexico, Morocco, Netherlands, New Zealand, Nigeria, Peru, Philippines, Poland, Saudi Arabia, Singapore, South Africa, South Korea, Spain, Sweden, Taiwan, Thailand, Turkey, United Arab Emirates, United Kingdom, USA and Vietnam.
Head of Lifestyles at Euromonitor International
Alison heads up the lifestyles and megatrends research focused on understanding consumer behaviour, attitudes and shifting trends, interpreting these into informative and useful insights to support businesses and strategy planning. Alison has worked in research for 20 years, covering consumer goods, home entertainment and service sectors. She brings extensive knowledge and expertise on research and analysis techniques and methodologies, managing projects and producing informative and insightful analysis.
Director Consumer Trends at Euromonitor International
Gina is a Research Director at Euromonitor International with a focus on Consumer Trends. Based in London she has more than 35 years of experience in the industry. ​
Gina started her career as Editorial Director and moved to a strategic role in 2004, testing new editorial concepts that alert companies to global trends influencing consumer markets.​
Her research offers insight into changing market conditions and consumer behaviour and the opportunities and challenges that companies should consider in order to maintain a competitive advantage.