Omni-channel
Neuroscience breaks through the hype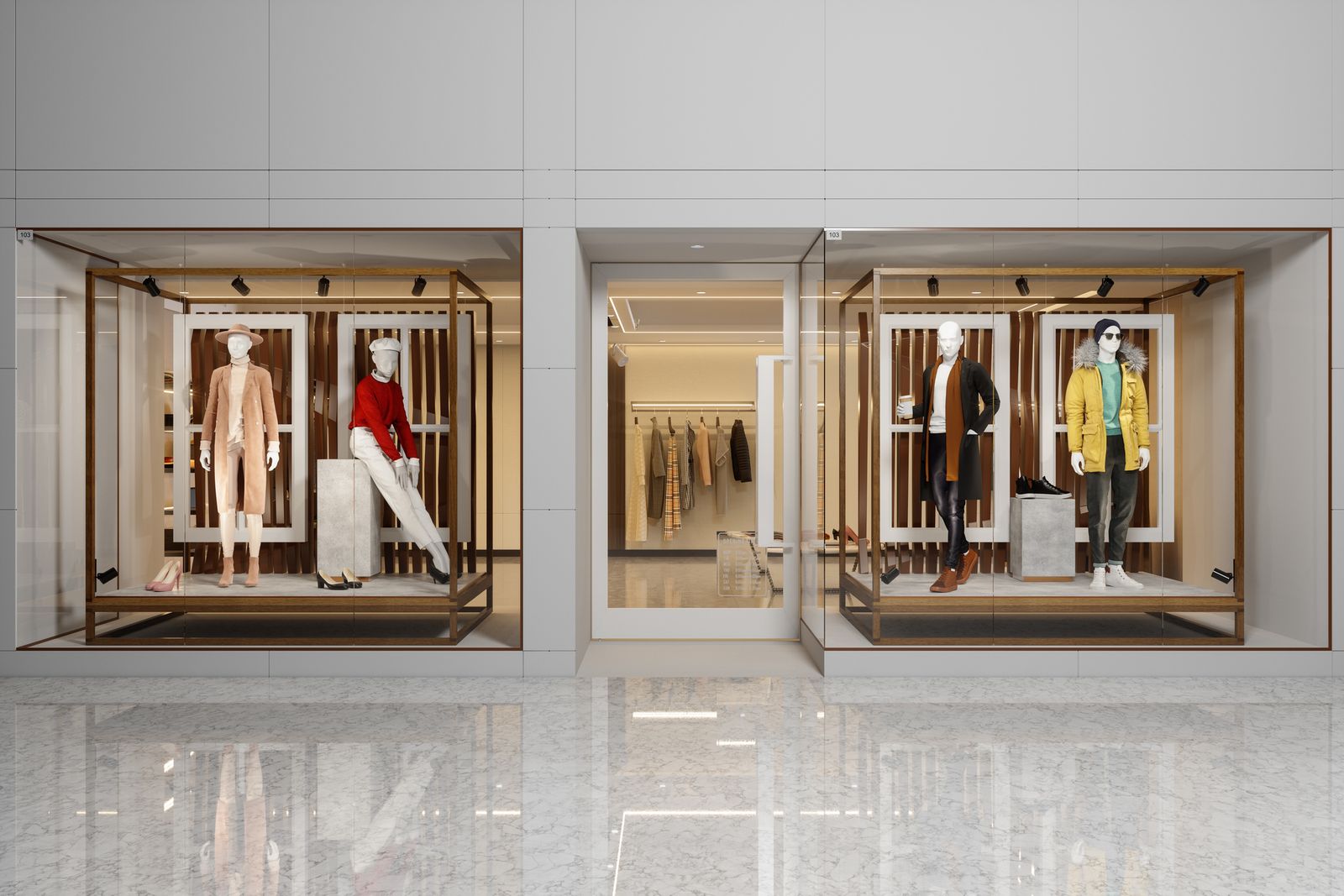 The buzzword "omni-channel" abounds, from headlines to strategic plans. And while the concept is foundational to successful activation, few teams can define the word, much less identify a linear plan to real-world success. 
But there is a formula, and it relies on diagnosing consumer and shopper perceptions – which is made possible by neuroscience principles. 
A nagging question continues to vex research operations: How do we think about – much less improve – our omni-channel experience? 
First, a definition. Omni-channel: the touchpoints throughout daily life in which a consumer can make a purchase decision. Consider the myriad of options consumers have to buy things… 
In store, checkout

In-store, scan-to-pay

Ordering next-day delivery (Amazon)

Ordering same-day pickup (Walmart, Kroger)

Ordering same-day home delivery (Walmart, Kroger, Amazon Fresh)

Ordering from an app for delivery (GoPuff, DoorDash)

Ordering from a fast-food restaurant to pick-up 
Food & Beverage Shopping 
The factors that drive, and limit, shopper behaviour are well demonstrated by a familiar context: shopping for food and beverage. Pulling from a proprietary, neuroscience-backed database comprised of gen-pop U.S. consumers, there are three primary mindsets when it comes to food and beverage shopping: 
Bricks Bound – these consumers are loyal to brick-and-mortar and represent 48% of U.S. shoppers. 

eComm Enthusiasts – these shoppers like buying food via digital means. While they'll still shop in brick-and-mortar, they prefer digital. This group comprises 20% of shoppers. 

Fence Sitters – these shoppers are undecided about eComm vs. in-store. They make up 32% of shoppers and can be persuaded to either means of shopping. 
In addition to their preferred means of shopping, each of these groups demonstrates a unique psychology when it comes to the decision-making criteria they use in deciding what to buy, and where and how to buy it.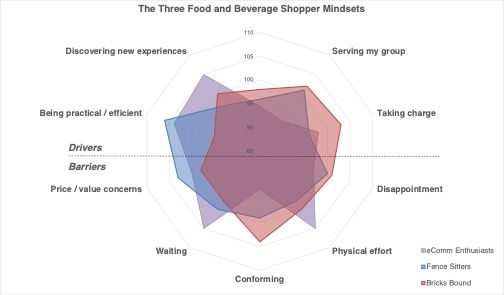 What does this indexing chart reveal? Let's break down what drives, and hinders, each mindset at the foundational, psychological level… 
20% of shoppers prefer eComm to get their food and drink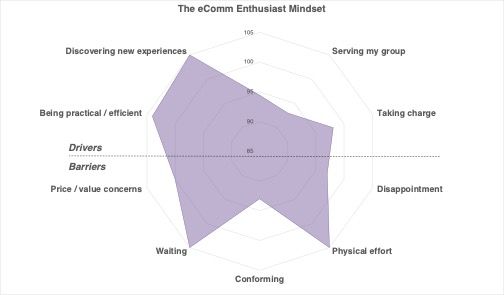 eComm Enthusiasts are driven by discovery, constantly seeking novel experiences but won't put too much effort into the search. A good eComm experience empowers them to explore. CX should prioritize images and video over text, and details should evoke what the product does for them; how it FEELS, looks, tastes, or smells. Digital activation can make huge strides in triggering the purchase experience by leveraging these principles.  
Nearly half of shoppers are sticking with brick and mortar.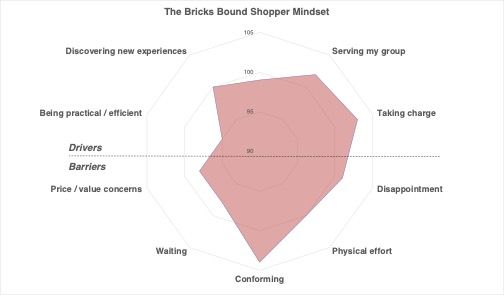 Now for contrast, let's look more closely at what drives and hinders the nearly half of shoppers who are "Bricks Bound": these shoppers want to do right by their household. They over-express social barriers: don't like feeling pressured by others. They're LEAST hindered by price – gaining access to resources others can't is more compelling in driving purchase. Good in-store experiences make them feel like they've won.   
As they follow 'their gut,' during shopping, activation must emphasize and engage all five senses. Similar to the eComm mindset, packaging and displays that convey sensory, fun experiences, and products that are unapologetically bold in on-pack communication will stand out. 
One-third are truly "omni-channel" shoppers. 
Lastly, roughly one-third of shoppers are on the fence about in-store vs. online: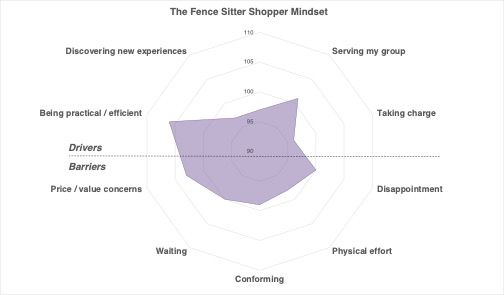 These shoppers want to figure out the most efficient, practical way to get food and beverage; sometimes that might be in-store, sometimes it might be online. This is the only group that is most hindered by pricing considerations, and in their case, it's not price itself that is bothersome. Rather, they are bothered by what they perceive as unfair or hidden costs.           
A good experience for the Fence Sitter will be one that provides the data they need to make an informed choice; brands must empower them to decide. Clear, transparent, verbal pricing information that eliminates the need to comparison shop or worry they might get a better deal elsewhere will also be persuasive with this mindset – think side-by-side tables and information to help them make informed, rational decisions. 
Recap: the omni-channel principles, according to neuroscience 
The neuroscience of consumer decision-making clarifies the often-mysterious chaos of omni-channel, and three key principles to carry forward: 
Principle 1: omni-channel activation should NOT aspire to a consistent experience. Shoppers use different means of shopping (eComm vs. Bricks) with very different decision-making lenses. Therefore, digital CX should not seek to simply replicate the Bricks experience. 
Principle 2: only a third of consumers represent a true omni-shopper mindset. These Fence Sitters are the more rationally-minded shopper audience, which is where most strategy and activation begins and ends, assuming that shoppers behave based only on practical motivations and constraints. While this is an interesting group, the majority of the consumer audience is driven and hindered by more emotional factors. 
Principle 3: experience overrides price. Manufacturers and retailers can – and must – avoid the race to the bottom of price promotion. If shoppers are provided with "low prices" as their core metric, they'll adopt this as their decision-making criteria. However, brands and retailers that tap the TRUE drivers and barriers to purchase decision-making will enjoy far more compelling (not to mention margin-accretive) business results.
Hunter Thurman is president of Alpha-Diver, the market research & consulting firm that applies neuroscience to more deeply understand marketplace behavior. The firm's neuroscientists and strategists work with leading brands, retailers and the Wall Street analyst community to explain consumer behavior in ways proven to help clients drive double-digit brand growth via activation.
Director of Data Insights at Alpha-Diver
Mary Mathes is the Director of Data Insights for Alpha-Diver. She is an expert in revealing strategic, data-driven stories whose career path has been anything but status quo.
From starting out in traditional market research with consumer goods at Nielsen BASES to her pivot to international relations as an intelligence analyst in Washington DC, and now to helping brands grow with insights and strategy via the foundational drivers of human behaviour, Mary has honed a unique ability to distil crucial insights, place business challenges in context, and devise tangible solutions that let her activate Alpha-Diver's neuroscience-driven understanding on another level.