The impact of behavioral science and big data on insights
The expanding dimension of behavioural science and big data, and how artificial intelligence is helping to extract the value of both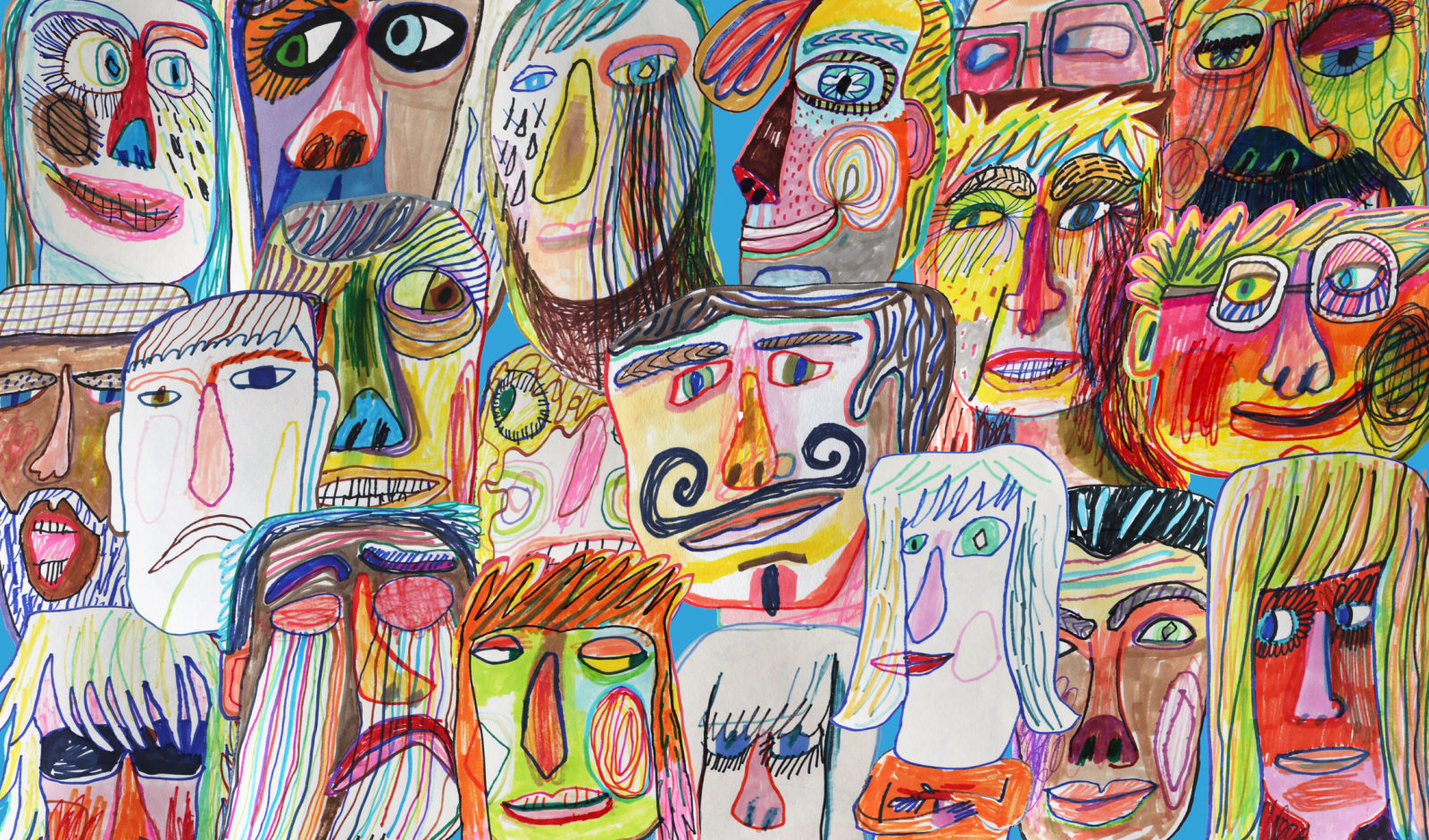 The Insight250 spotlights and celebrates 250 of the world's premier leaders and innovators in market research, consumer insights, and data-driven marketing. The inaugural list was revealed last April (and the latest 2022 winners were announced last month at the ESOMAR Congress in Toronto), creating renewed excitement across the industry whilst strengthening the connectivity of the market research community.
With so many exceptional professionals named to the Insight250, it seems fitting to tap into their expertise and unique perspectives across various topics. This weekly series does just that; inquiring about the expert perspectives of many of these individuals in a series of short topical features.  
This edition focuses on the expanding dimension of behavioural science and big data and how artificial intelligence is helping to extract the value of both. I sat down with Christian Dössel, the Senior Vice President and Country Manager for Germany at Behaviorally, to discuss how each of these aspects is evolving and impacting insights and how they can be understood and applied to extend their value in understanding markets, consumers, and competitors.
Christian, to start, can you explain what behavioural science (BeSci) is and why is it so important? 
"I'm sure we could talk about that for hours. Basically, it's about accurately understanding explaining why humans make the choices that they do. You might say the science of our industry! The major premise of behavioural science though – that people often make illogical and irrational decisions – challenges much of the conventional logic of market research which asks sensible questions and expects sensible actions. So, in this sense, behavioural science helps us be more accurate in understanding the drivers and barriers that allow marketers to successfully influence behaviour.

Thinking about it another way, the latest data says that we make about 122 informed decisions each day. That is out of the 35,000+ decisions we make per day! That is a lot of decisions and most of those are quick choices we have to make. Therefore, for us, then, it is understanding buying behavior that matters most. BeSci helps us identify the motivations and barriers and find clues to successfully influence the consumer choice and ensure "transactions" take place." 

Christian Dössel
Are there pitfalls to watch out for when using BeSci approaches? 
"Behavioral Science has evolved from science with highly decorated academic researchers and high standing in the academic context. For application in the commercial environment, an approach is needed that is easy to understand and apply. Some providers still find this a little bit difficult and there are numerous types of nudges that influence humans. This is why at Behaviorally, we focused on a unique behavioural framework that is easy to understand focused on understanding the benefits and barriers to shopper choice."

Christian Dössel
Christian, Behaviorally has long been at the forefront of utilising digital approaches to deliver research better, faster and cheaper – how do they do that? 
"If you want to transform something digitally, you must know what you are talking about. And that's where our background of over 50 years of shopper and packaging research helps us. We are the global market-leading experts in these topics. 

And beyond that, all of us at Behaviorally know that there are two fundamental things that count in helping a company transform. First, at Behaviorally, we know what matters, which KPIs to focus on and what to look for to predict success. We have developed a robust framework based on behavioral science that has been integrated across the design of all the work we complete and has helped set parameters for a series of truly behavioral datasets. Second, at Behaviorally, we have combined those datasets with ground-breaking technology. Most lately vision recognition AI which acts as a catalyst for organising and applying our behavioral database, to assess packaging design more quickly, cost efficiently and at industrial scale, yet with the same level of accuracy. 

Additionally, all of the digital innovations in our product stack use a robust framework based on our core foundation which is behavioral science."  

Christian Dössel
How has the use of AI changed behavioural science and big data approaches? 
"As in many fields, AI has also started to change our industry. There are already numerous singular solutions. AI can simplify many things and make us faster, saving us all hours of work sorting through all the data; the pre-analysis of big data is also part of it. But I can't emphasise enough the risk of "garbage in - garbage out" is very high if you are not clear about the origin and quality of the training data. 

Based on the world's largest packaging behavior database, we use AI very successfully in the early-stage screening of packaging designs, to assess at appropriate scale for the channel the power of e-commerce product images, as well as most recently pinpoint sales impact of new packaging designs. We are now also marrying AI to our industry-leading behavioral database and historical sales data to help marketers predict packaging design changes and how that may impact sales. Our AI-powered product has shown that packaging alone can cause a 5% sales lift in sales!" 

Christian Dössel
What innovation trends do you feel are revolutionising how we gather insights? 
"I believe that AI is already a game-changer in our field. It can connect different data sources, such as behavioral databases, survey data, sales data, as is the case in Behaviorally's Pack Power Score. Doing this it creates more value from data already available be that sales prediction or capability to conduct competitive benchmarking." 

Christian Dössel
How do you see the insights industry continuing to evolve in the upcoming years? 
"It will remain a fantastic and exciting profession. Technology-driven yet insight-rich with human storytelling, that's the balance we need." 

Christian Dössel
TOP TIP 
"No project should be too fast or too automated that human expertise does not come into play. Sense-checking and evaluation are key." 

Christian Dössel
As markets expand in complexity and consumers advance in sophistication, understanding both dimensions require innovative approaches and tools. Both behavioural science and artificial intelligence are aspects that do much of the heavy lifting in this regard for brands. This evolution around big data requires expertise and the desire to keep pace with the ongoing advancements. As Christian points out, it's not only about grasping the capabilities of the tools and benefits of the approaches but also avoiding the trap of "garbage in - garbage out." Thank you for taking the time to provide insight on this topic, Christian. It was a pleasure talking with you.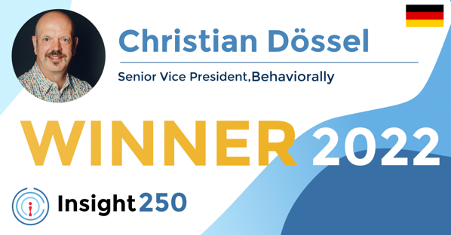 Christian Dössel serves as SVP and Country Manager for Germany at Behaviorally. He is focused on the intersection of behavioural science, AI and insight. With over 20 years of research experience, he has held leadership roles at Ipsos, Manetta, MM-Eye, Kantar, and Talkline, among other agencies. His experience spans industries including confectionery, finance, hygiene, beauty & care, beverages, and tobacco.
Senior Strategic Advisor at mTab, CEO at Insight250, Group President at Behaviorally
Crispin Beale is a marketing, data and customer experience expert. Crispin spent over a decade on the Executive Management Board of Chime Communications as Group CEO of leading brands such as Opinion Leader, Brand Democracy, Facts International and Watermelon. Prior to this Crispin held senior marketing and insight roles at BT, Royal Mail Group and Dixons. Crispin originally qualified as a chartered accountant and moved into management consultancy with Coopers & Lybrand (PwC). Crispin has been a Board Director (and Chairman) of the MRS for c15 years and UK ESOMAR Representative for c10 years. As well as being CEO of Insight250, Crispin is currently Group President of Behaviorally with responsibility for the client and commercial teams globally and the Senior Strategic Advisor at mTab.