Insights from the Future of Yesterday
Key themes and take aways from the "Future of Insights Summit".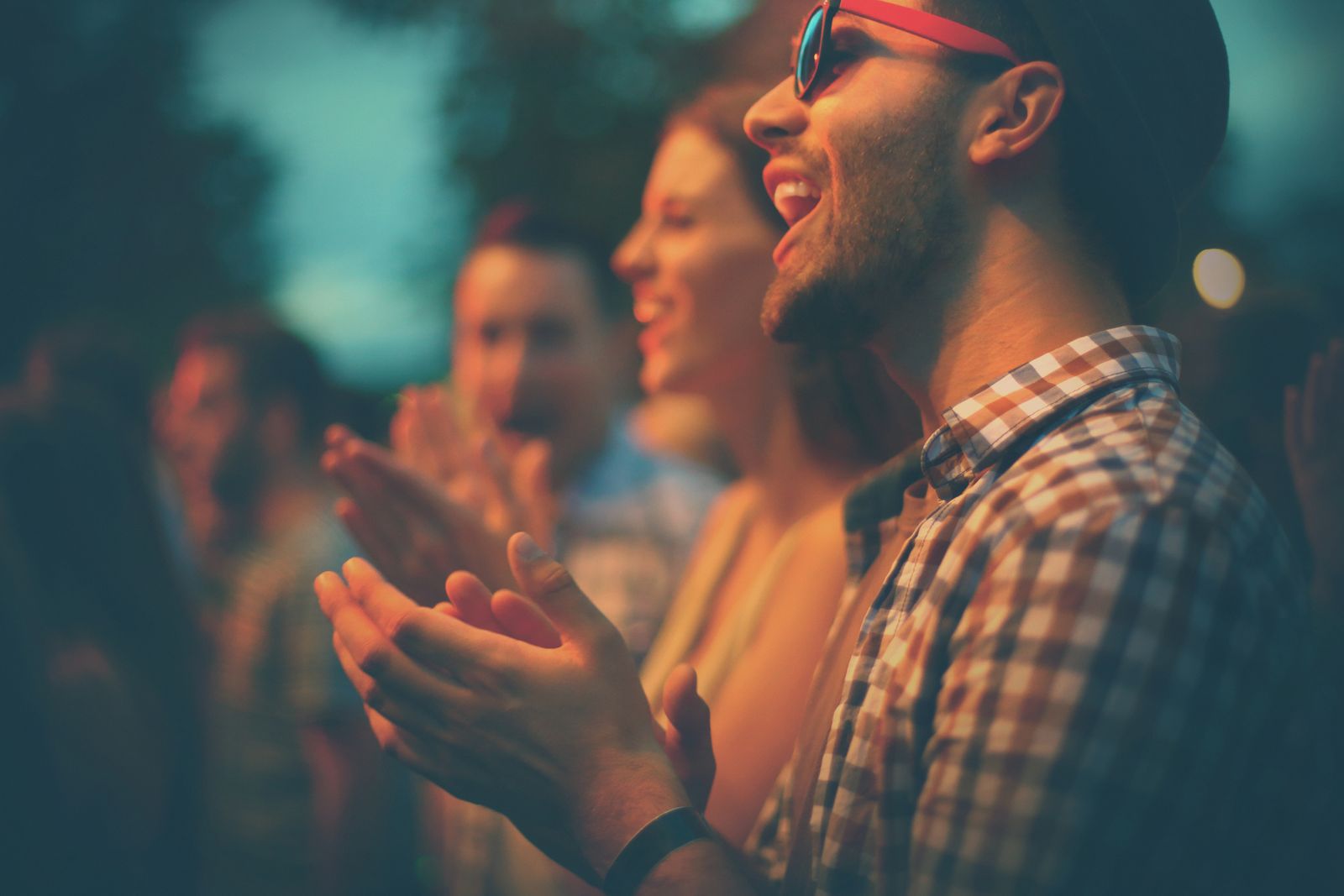 ESOMAR co-hosted the "Future of Insights Summit" in early June, from which I will discuss key themes:
Thinking big
Big-picture thinking is correct (Ray Poynter, ESOMAR). In April, Andre Cassas referred to its importance as well at Generation1.ca's career fair in how taking a non-standard view of human behaviour was helpful in honing more effective powers of deduction. Nick Hobson, PhD, elaborated that while human psychology is "context-sensitive" with humans being myopic, all human behaviour is predictable: i.e., observable and measurable! Cross-disciplinary behavioural science helps to divine new possibilities in insights measurement across mindsets, tools and technologies, and social norms. 
Lingua franca
The US, the global market leader of commercial research, will continue to power ResTech and Start-up innovation, but this could also lead to the hegemony of the English language marketplace, warned Ray Poynter, where already 70% of research spend is happening in "English-speaking" countries. Traditional market research represents under 40% of the entire insights industry, followed closely by top-growing "tech-enabled research" segments at 37%.
No rest for ResTech
Research Technology will keep growing with more platforms (~1300 a year), but only 10% of these new tech platforms survive, signalling a crowded marketplace. Beware, if you're a rising res-tech star, your insight-technology had better be human-led, human-centric. (Ray Poynter, ESOMAR). Poynter referenced the status quo in all niches that aren't growing, according to the annual GRIT report e.g. facial coding and analysis, crowdsourcing, passive data measurement, applied neuroscience, etc. holding stable in their single-digit percentiles of research revenues.
Digging deep
The value of insights is always measured against a shrinking budget. Therefore instead of thinking about insights in isolation, Hilary Borndahl of Miix Analytics Inc. reminded everyone to constantly be talking about ROI or "return on insights", which is the value of insights divided by the costs borne to undertake the research necessary. In doing so, she emphasised the importance of thinking about and communicating about research as change management — change being the impetus for people to act on a certain need!
Cost of living
People are worried about the growing cost of food, more than you will expect, and this won't surprise you if you zoom into your worries, said Frank Graves of EKOS Research. The concern about inflation and daily necessities is greater than about AI's impact on jobs, and more so in Canada than in the USA, according to Frank Graves, EKOS Research Associates Inc). All this translates to the public's growing mistrust as well in sectors like food and groceries (74%), social media (71%), airlines (~60%), mainstream media (51%), etc. However, disinformation is "real", with close to 7 in 10 worrying about the impact of bad AI on the rise of disinformation, making it a responsibility for AI-enabled businesses and governments to tackle it immediately.
Further, Steve Mossop of Leger confirmed through his research that inflation, healthcare and housing affordability are Canada's top three macro issues (and not AI). However, according to Leger, the public sentiment towards AI ("bad for society") rose from 25% in February to 39% in May 2023.
Talking heads
Communications, as the Generation1.ca annual skill study revealed, remains a top skill for success in the industry. This applies even as you are better preparing to combat issues like data quality and data interpretation where the agility of knowledge transfer and clarity across functions is key, according to the Data Quality DII panel featuring leaders from Quest Mindshare, The Logit Group, Dynata and Sago.
Embracing AI new world
The adoption of AI across insights organisations at the summit was still nascent. Everyone recalls that Instagram meme about your job not being displaced by AI but by those better at using / interacting with / innovating with / prompt engineering AI.  
Privacy-by-design
Nice to learn more about data clean rooms from Evan Wood at Environics Analytics, with details on the frameworks they use at EA vaults. We introduced this privacy-by-design compliant form of data-sharing to our audiences through Vivek Mishra, Chief Product Officer of Aqilliz, at Generation1.ca's career fair in April, in our session "The Future of Collaboration: Human Aided Tech aided Human", about leveraging data clean rooms with blockchain technologies.
Brand impressions
Be cognizant of first impressions as a brand, and the constantly diminishing attention span of your audiences, advised presenters Diana Lucaci of True Impact and Ainsley Lynch of Canada Post / Postes Canada.
The future is virtual
AI presentations can feel intense and repetitive, especially about Generative AI's impact on the world of work, with research indicating overall high levels of familiarity with these topics. People discussed the AI learning curve inside organisations, attitudes towards AI, and also more directly pointed to Web3 and the metaverse, which, for those wondering, is "far from dead," according to Lori Reiser, CAIP, RHB of Advanis and Ryan Levitt of Sitecore. Their presentation revealed that 50% of US marketers and 40% of UK marketers had seen a compelling Metaverse use case. Moreover, just under a third of US and UK marketers have clear plans to invest in the metaverse. Meanwhile, more than half of all US marketers and exactly half of UK marketers surveyed are currently invested in mixed reality like AR or VR.
According to Meta's study by Deloitte, the metaverse could contribute between C$45.3bn to C$85.5bn to Canada's annual GDP by 2035, signalling high economic potential.
What's next?
Competitive ticket tiers should be offered by all conferences to include diverse industry players. Do we still need in-person networking? Yes, very much. Are live presentations still impactful? Maybe. Audience-centricity comes from interactive discussions around opportunities that are the endpoint of thought leadership, whether in business or the public interest, which should always be interlinked. This was why ESOMAR's 2022 Congress was memorable, especially for those whose first post-pandemic conference it might have been.
Top conferences in recent months included Corinium Intelligence's Chief Data Analytics Officers Conference and the IAPP's Canada Privacy Symposium because of their interactive components. Skills shortages continue to challenge industries in transformed times, and I am also hosting North American employers and job seekers at Generation1.ca's fall virtual insights career­ fair and ­­case competition on September 29, which I urge you to attend!­ And, of course, you can't miss the upcoming ESOMAR Congress in Amsterdam!
Founder at Generation1.ca
Arundati Dandapani MLitt, CAIP, CIPP/C, is the Founder of Generation1.ca, a global platform and community that places Canada's newcomers, non-profits and legal cannabis at the forefront of insights innovation. She is the author of two books, the editor and contributor of several trade publications, a certified information privacy professional, and a seasoned analytics, insights and non-profit association leader. She has earned notable industry honours including serving as a 2022 Insight250 Judge for the ESOMAR-led awards program, is the Vice Chair of the Advisory Board of Algonquin College's Marketing Research and Analysis (MRA) Program in Canada and has presented at, chaired or reviewed presentations for global industry forums at AAPOR, WAPOR, ESOMAR, CRIC, CAIP, Market Research Institute International (MRII) and the University of Georgia (UGA) among others. Find her on Twitter at @itadnura, or email her at arundati@generation1.ca.