More than knowing what you want, it is important to know what you don't want.
Read the series of articles written by incredible women for International Women's Week!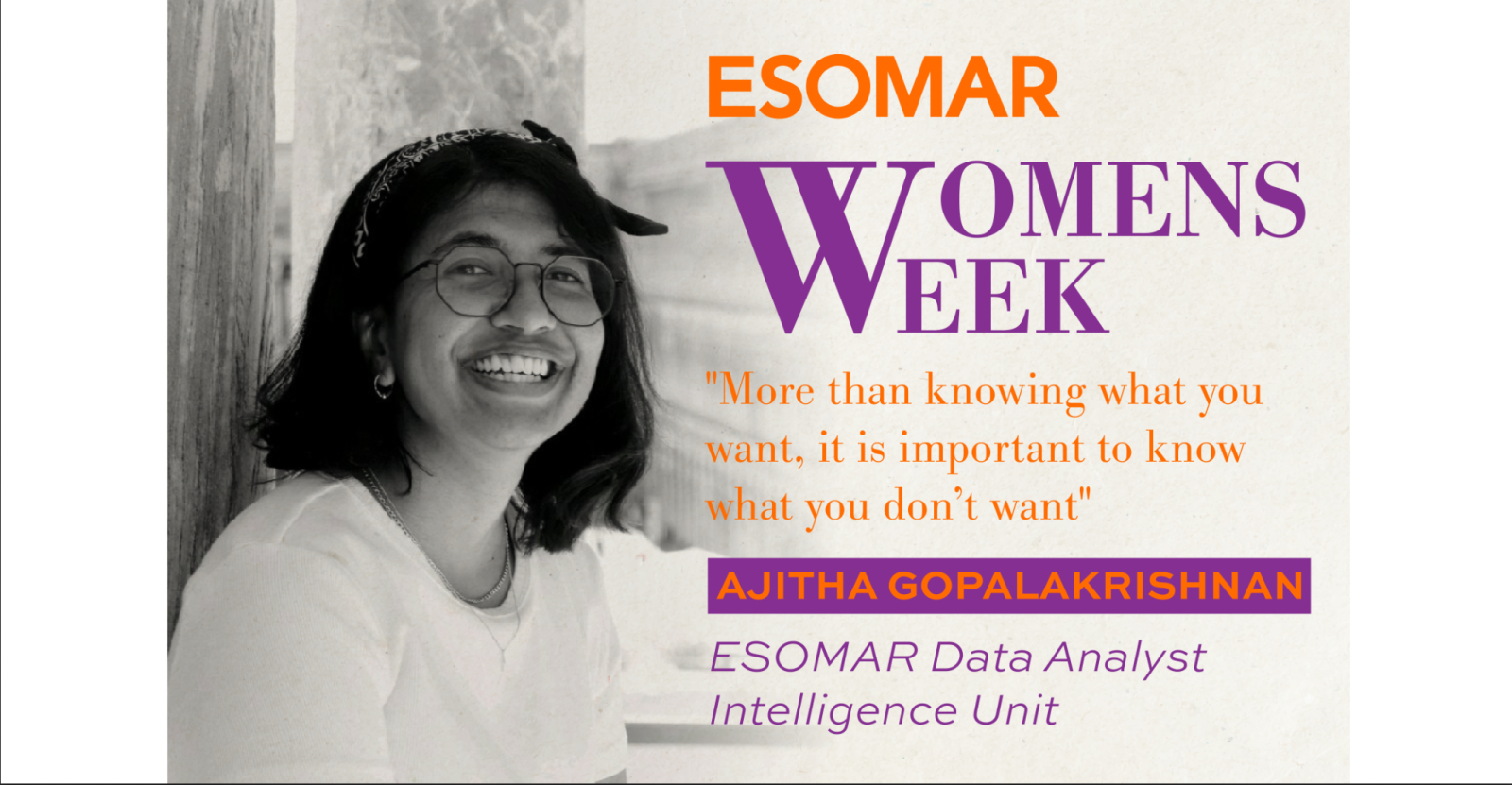 When it came to major life decisions, I was clear about what I did not want to do in life. In India, children were made to believe that engineering and medicine were the only career options. There I was, a lone wolf (Narrator: That, my readers, is a blatant exaggeration) in pursuit of finding other interesting fields. This mere quest of choosing something different landed me in the field of Economics, and I decided to pursue further with it. In retrospect, it is one of the best decisions of my life.  
At the end of my 5-year integrated master's course in economics, I decided to pause my higher education dream to work instead. Through campus placement, I started working in a software company as a developer. I steered away from engineering so that I don't land in a software company only for me to land in that exact kind of role in that kind of company. The irony was not lost on my peers or me. Despite my limited knowledge of coding, I powered through and built new skills. After nearly two years on the job, I knew it was time for me to move on to higher education. This time I knew I wanted to study for a master's in behavioural economics.  
While I expected that my parents might need some convincing to let me study abroad for my master's (the scholarship and the tag of "first female to study abroad in the family" helped a lot in convincing them), an air-borne virus threatening my plans was not on my bingo card. Covid-19 brought the world to a standstill, and my plans for higher education were no exception. Despite all the uncertainties, including visa, travel, housing, mode of classes etc., I took the risk to come to the Netherlands and start as a student again. After a second master's degree, multiple lockdowns, 365 days of yoga, an internship, and a bad case of Covid later, I started my first job here in the Netherlands at ESOMAR and kickstarted my journey in the insights profession. I know I couldn't have come this far without the support of my family and old and new friends, and I am grateful for that.  
At the end of the day, I think I am just following in the footsteps of my Amma. I may not become a PhD holder like her (she is the only PhD holder in the family) but I will just try to blaze forward in the path that I choose to follow in the future.