The importance of cross-media measurement
Jackie Rousseau-Anderson and Pat Pellegrini discuss the latest industry trends and growth opportunities in data analytics and consumer insights, highlighting Vividata's leadership in cross-media measurement and high-quality research.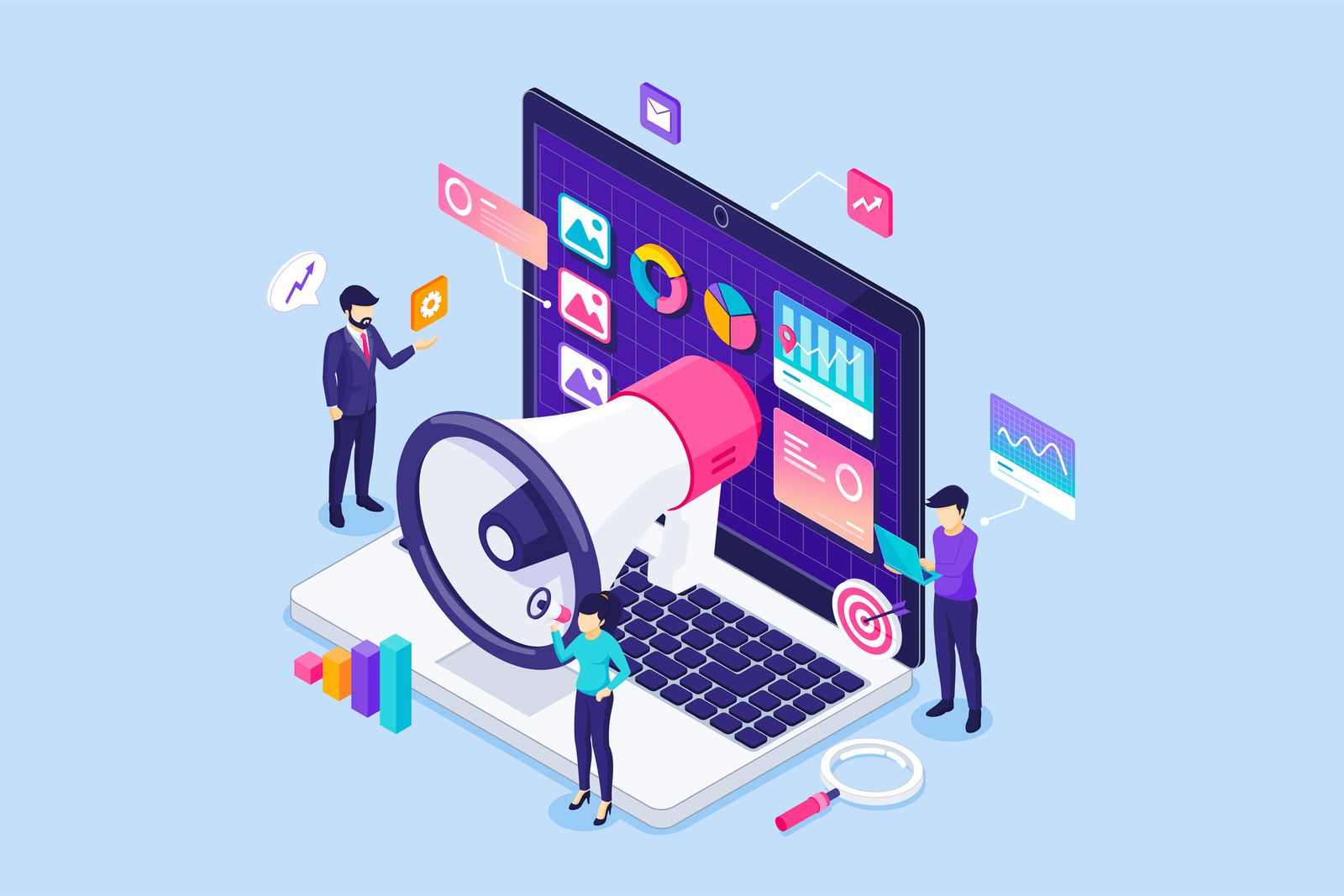 In a career spanning two decades, Pat Pellegrini has successfully transformed and led media research and consumer insights companies through visionary product strategy, strategic investment, operational efficiencies and thoughtful leadership. Jackie Rousseau-Anderson sat down with Pat to discover insights into industry trends, cross-media measurement and what made Pat join the industry, inevitably creating Vividata.
How would you categorise your company in the overall data, analytics and insights industry?
I would categorise Vividata as Canada's leader in consumer insights and audience intelligence.

Since our inception, consumer brands, agencies and media companies have relied on our rich demographic, psychographic, attitudinal, lifestyle, purchase intent, and behavioural data to drive advertising buys, product development, and media programming decisions.

Because we deliver high-quality consumer and audience truthsets to the industry, organisations can perform these functions with confidence, using our data, insights and intelligence as key ingredients in decision-making."

Pat Pellegrini
What would you say are some of the key trends you're seeing in the industry right now?
There is a necessary focus on cross-media measurement in our industry today. By 'cross-media measurement', I mean the attempt to capture consumer exposure to advertising/content across all the platforms/channels that consumers might have been exposed to. Currently, linear TV, AVOD, BVOD, and CTV are front and centre in cross-media discussions. However, this trend is applicable to all media and channels where advertising is present.

Essentially, across the globe, the industry is working toward capturing the elusive single customer view. This is important because we consume media in a multi-media manner; we watch, listen, read, interact, and shop on various platforms and devices (sometimes simultaneously), with new consumption points frequently added to the mix. 

For marketeers, planners, and buyers, cross-media measurement is crucial to allocate a budget for the maximum effect. And for digital channels and publishers, it is the measurement that will prove they have incremental audiences and can help drive their commercial acceleration.

Since there is no current unbiased industry standard for cross-media measurement, there is a lot of piecemeal analysis taking place in the industry. As Vividata already measures all media within Canada via recall and passive data collection, we are well-positioned to be the leader in Canada for cross-media measurement and are working toward this aim as we speak."

Pat Pellegrini
Where do you see growth in the industry coming from?
I see a lot of growth in the industry coming from first-party and zero-party data. Brands are increasingly leveraging first-party consumer data available in retail media to reach consumers more effectively. We're also seeing first-party data from tech manufacturers increasing in importance – think data from connected TV manufacturers like Samsung, LG, Sony, and others. These brands increasingly know more details about their consumers/audience than anyone else, but it is typically strictly high level. What they are missing is data on their demographics, lifestyle, attitudes, consumer habits, and, of course, on their competition. This provides a host of opportunities for the industry to fill in key data and insights gaps for brands with first-party data. Vividata is creating strong partnerships and is exploring others where we serve as the truthset for validating and enriching first-party data."

Pat Pellegrini
Conversely, what do you think is the biggest threat to growth or success in the industry?
A major threat to growth in the industry is low-quality, inaccurate research that gets lauded as fact. This kind of research gets attention for sensational headlines but is often misguided as there is not enough emphasis on data quality. In some cases, the sensational headline tends to take precedence over accuracy and deeper audience intelligence, but that only lasts so long. Organisations like Vividata provide trusted, high-quality research designed to both stand alone and fill any gaps in other research which may contain bias or offer less depth."

Pat Pellegrini
When speaking with clients/customers, what seems to be most important for them right now?
We are seeing a greater interest in our expertise and full-service options. Vividata is already well known for the quality of our data collection. Now, our clients are increasingly looking to us to express to them what the data means and how our insights can guide their business or brand strategy. We have delivered more of these kinds of projects recently than ever before. This has placed Vividata in a unique position as of late to not only be a supplier of syndicated research but also act as a consultant on business and brand strategy."

Pat Pellegrini
Company and clients
What is one project or product release you're most excited about?
We have so many great projects on the go that it's hard to choose one.

However, I am excited about our upcoming projects that leverage data from our passive digital measurement panel, Metrica. Metrica is a high-quality digital panel of Canadians over the age of 18. Through a mix of privacy-compliant metering technology embedded into the devices of our opted-in, incentivised panellists and intelligent data science, Metrica captures roughly 2 million digital observations – across iOS, Android, Windows and Mac devices – every month.

One of our major products from Metrica is the SCC/Digital database – currently released 4 times a year. SCC/Digital simplifies the complexity of digital behaviour through a state-of-the-art data fusion with Vividata's authoritative SCC (Study of the Canadian Consumer). This database provides an unparalleled, holistic view of Canadians, from what they do online, to what they shop for in-store, to what they watch at home, or even how they feel about themselves, in amazing detail. 

A second project that leverages Metrica's digital data collection involves reporting detailed click-and-collect behaviour on leading QSRs (e.g., Tim Horton's, McDonald's, Starbucks).

I am also excited about our upcoming multicultural consumer research that we will release later this year. This research is intended to give a voice to Canada's diverse and expanding consumer base, providing data on the behaviours, preferences and opinions of newcomers and key multicultural segments."

Pat Pellegrini
Is there any particular client in your client base that you think is at the forefront of the data, analytics and insight industry? Any pushing you to up your game? If so, who and how?
Vividata is a not-for-profit industry organisation. We are governed by a Board of Directors made up of key executives from media companies, agencies, and consumer brands and a Research Committee consisting of insights specialists from across industries. We also have specialised committees that drive new initiatives and provide valuable direction to ensure our research is current and anticipates the needs of the industry. All these individuals that volunteer their time with us are also our clients, and they all help us to up our game. Their attention and input on what we do and how we do it is invaluable and has been one of the catalysts for our evolution as a research organisation."

Pat Pellegrini
If we asked them, what do you think your clients/customers would identify as the reason they chose you over your competition?
There is no question that our clients value our attention to unbiased, high-quality measurements and insights. Our commitment to transparency and a long-term relationship with our members/clients. Much of our business is renewal, and that says we have gained an important trust with our clients, so they return and depend on us to deliver to a high standard."

Pat Pellegrini
What is one important thing prospects should think about or know when choosing a vendor in your space?
I have mentioned quality a lot throughout this interview, and that's because it is crucial to actionable, accurate data and insights. Prospects should pay attention to quality when choosing a vendor. Quality can mean a large and representative sample reflecting the nation's diversity, the methodology used to collect data, the projectability of the research to the population, and the metrics being reported, among other factors. There is a lot of low-quality research out there, and it is not something we participate in. We pride ourselves in high-quality research our clients can bank on, and that is what I suggest prospects look out for."

Pat Pellegrini
Personal
How did you get into the industry?
Two steps: While working as an Assistant Professor at Ohio State University, I attended a seminar by Dr Tony Lea of Compusearch, that showed us the power of geodemographics in marketing. He was brilliant. At that moment, I knew I wanted a life outside of academia. I reached out to Tony, and that turned into a job in Toronto. I moved into media research via an opportunity at BBM Canada (now Numeris) accidentally when a recruiter reached out to me while looking for someone who knew media."

Pat Pellegrini
What's the last book you read or podcast you listened to that you'd recommend to readers?
I enjoyed Karen Nelson-Field's "The Attention Economy" recently, and one that I review frequently is the classic collection of Erwin Ephron's articles in Media Planning – "From Recency to Engagement". Often, I am reading professional or scholarly articles these days, but whenever possible, I escape to fiction from Ottessa Moshfegh and Donald Ray Pollock, who are current favourites."

Pat Pellegrini
Can you share a quote that resonates with you as a leader in our industry?
While working on my dissertation, I came across this quote by Lord Kelvin – "When you can measure what you are speaking about and express it in numbers, you know something about it." As a quantitative-leaning researcher, it still resonates with me today in terms of product leadership especially."

Pat Pellegrini
President & Chief Executive Officer at Vividata
In a career spanning two decades, Pat has successfully transformed and led media research and consumer insights companies through visionary product strategy, strategic investment, operational efficiencies and thoughtful leadership.

In media audience research, Pat pioneered the methodology and practice of passive measurement technology for TV, radio, print and digital audience measurement, including the widely used hybrid digital measurement and census plus panel for TV set-top box measurement. In addition, his research has continually enhanced the state of the art in media consumption and consumer survey fusions.

In consumer insights research, Pat explored the powerful role of consumer psychographics and mindset variables to predict and differentiate consumer preferences. He approaches consumer research from a "measurement science" perspective - that is, the intersection of measurement technology and methodology. Examples of product innovations from this approach include modular consumer survey design and the development of truthset or calibration panels to enhance and validate first- and third-party data sources.

As a President, CEO and GM, Pat has built management strategies, new leadership teams, navigated and turned around 'carve outs' with rebranding, repositioning, culture change and innovative products leading to successful exits. Pat is a seasoned leader with full P&L responsibility and board and corporate governance experience for private, public and not-for-profit companies improving top- and bottom-line results.
Partner at Scalehouse Consulting
Jackie has spent her career at the intersection of data, insights and customer success. From running international research studies to building new products with integrated data sources, or from running commercial teams to integrating first party and 3rd party data, Jackie loves understanding and optimising the entire data value chain.