Super Bowl's creative evolution: DE&I in the big game
Super Bowl advertising is the biggest platform of the year, but does it resonate with all the different consumer audiences? The Super Bowl, in 2022, had roughly 112 million viewers with over 40% of them from diverse groups and women.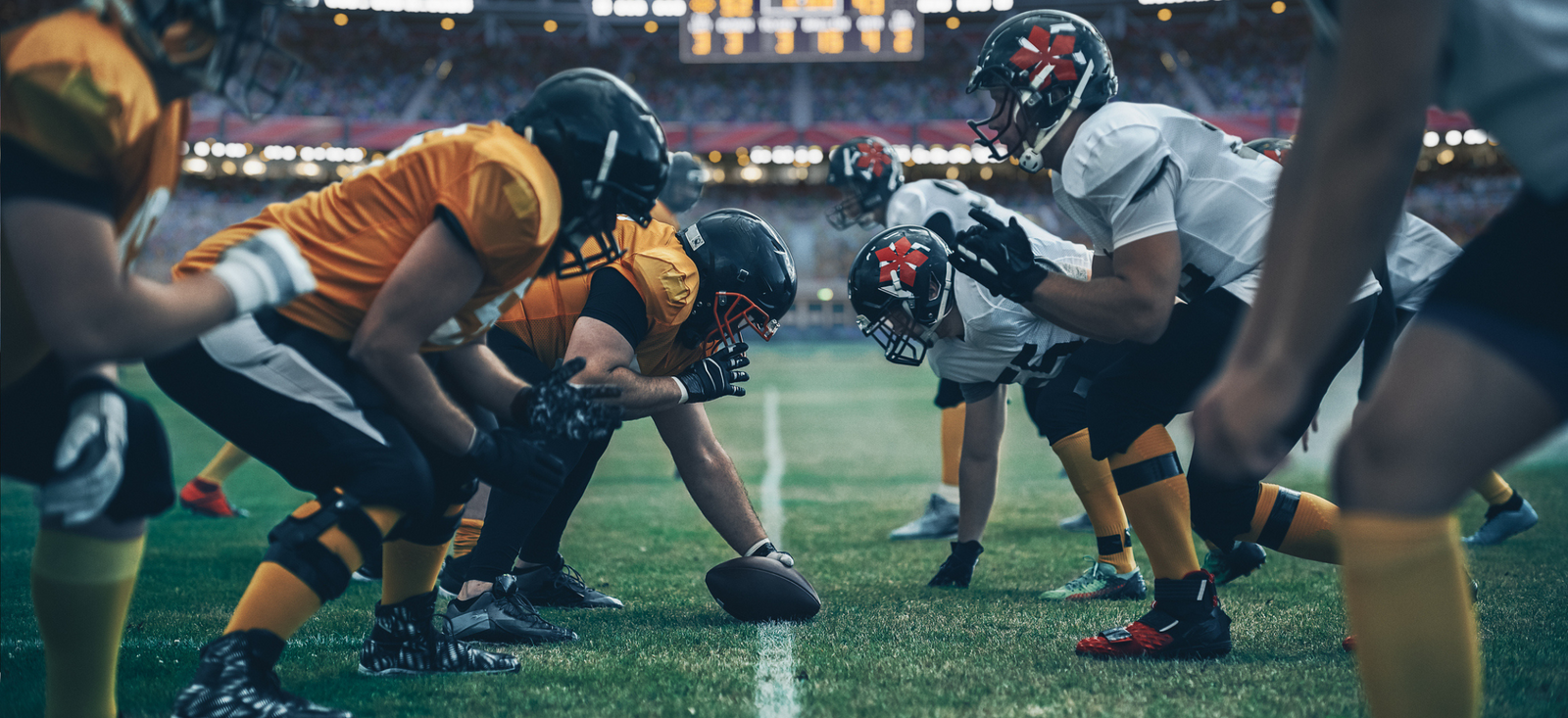 Super Bowl advertising is the biggest platform of the year, but does it resonate with all the different consumer audiences? The Super Bowl in 2022 had roughly 112 million viewers, with over 40% of them from diverse groups and women. The racial distribution is also very much in line with the overall census distribution, with Hispanics and Black Americans accounting for a significant proportion of the racially diverse fan base. So, it's a very important platform to reach these target groups.
In 2022, Super Bowl advertisers embraced diversity, with 89% of ads featuring one or more underrepresented groups, and 40% of ads had 3 or more groups represented.​ There was a fair representation of races in active roles, with a much higher representation of Black Americans (42%) and Asians​ (14%). Women had a fair representation appearing in 77% of the ads but were in fewer lead roles (20%) compared to men (43%), and only 30% of the ads had men and women shown equally as co-leads.
Consumer View
The majority of consumers (71%) look forward to ads during the Super Bowl, with men (75%) and African Americans (75%) anticipating them even more. Kantar studies have also shown that campaigns are seven times more impactful among a receptive audience. An even greater majority (82%) believe that these campaigns are meant to entertain as well.
Most consumers also prefer the Super Bowl ads that are more inclusive and diverse, on top of the fact that we have seen that ads that feature a more diverse cast come back as more enjoyable. Therefore, not promoting inclusion and diversity hurts a brand, as 29% of consumers agree that they 'would stop using brands that do not promote inclusion and diversity ​during the Super Bowl.'
So how do you correctly and effectively resonate with these demonographies? We looked at a few of the most enjoyable ads to see if they were effective across different demography from a D&I perspective.
Hellmann's
Hellmann's 2022 Super Bowl ad spot uses New England Patriots linebacker Jerod Mayo to tackle the theme of food waste. This ad featured a diverse and active leading role, as well as a diverse cast, yet only scored moderately well on showing a progressive view and a positive impact on those under-represented​ (55%). On the other hand, the ad scored in the top 20 percentile of enjoyment and appealed greater to men, Black Americans, Hispanics and Whites.
Throughout the ad, we see highly emotional responses from facial coding, specifically smiles, as it scored in the 99 percentile for expressiveness. The ad depicted Mayo tackling different people, which men thought were the funniest moments, but women and Asians disliked the tackling and violent nature of the campaign. ​
Overall, Hellmann's ad evoked spontaneous feelings of being fun and exciting and was considered spontaneously inclusive by Black Americans and diverse by everyone at a national level.​ But we also see slightly higher than average negative feelings.​ These factors led to the ad scoring in the 54 percentile for impact, which is a measure of the overall effectiveness of your creative in generating creative impact or cut-through, which is linked to the brand, and in the 29 percentile for branding. The ad also scored moderately on D&I and was not viewed as progressive or modern or had a positive effect on those under-represented due to the aggressive execution. That said, the sustainable theme of tackling food waste shown by tackling people was fun and exciting for everyone and came across clearly to viewers, but this message of tackling food waste dominated, and people missed linking the brand leading to a moderate impact.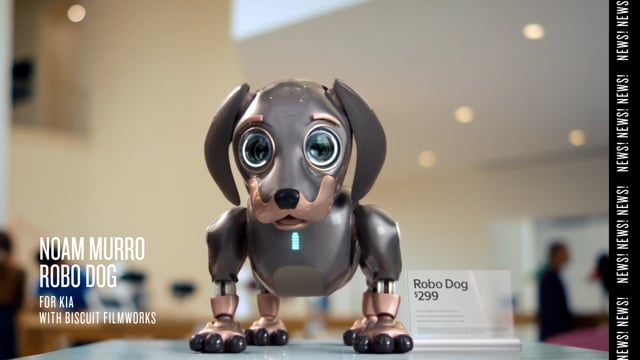 Kia
Kia's campaign showcased a Robo Dog that represents Kia's new wave of electric vehicles, featuring a supporting role and cast that was diverse and shown briefly. The ad was highly enjoyable, scoring in the top 7 percentile and was more enjoyable for women, but scored moderately well (60%) on showing a progressive view of society and a positive impact on those under-represented yet appealed to all demographics. The limited active and positive role of the diverse cast may have contributed to this.
The Robot Dog leveraged compassion and empathy as a theme that connected with everyone, a powerful story, and brought in sustainability messaging leading to the ad performing better in DEI than other electric car advertisements. Yet, the campaign had a very low impact score (14%), and low branding (29%), because the ad failed to connect the Kia brand to the dominant dog character.
Nissan
Nissan displayed Nissan Z's "transformative character" by portraying the mild-mannered Eugene Levy as an action hero, featuring the lead, supporting roles and casts in an active and non-stereotypical way. This ad was very enjoyable, scoring in the top 5 percentile and appealing across demographics, also scoring moderately well (65%) on showing a progressive view of society and a positive impact on those under-represented. This scored better than all other ads on the Diversity Index.
Viewers were pleasantly surprised at seeing the car, and celebrities, enjoyed Eugene Levy and the car chase of thrill and humour, leading to it scoring in the 84 percentile for impact. The ad was spontaneously considered fun, exciting, and innovative and was also spontaneously considered diverse and inclusive by Black Americans and Asians, given the active and positive portrayal by a diverse cast.​ That said, the ad could not be related to by viewers and left people wanting to see the car and its features more.​
Takeaways
Super Bowl ads offer a captive audience interested in entertaining ads, but brands must make sure their campaigns ensure equitable representation. Not promoting DEI in Super Bowl can impact a brand's ROI, as most consumers also expect them to be inclusive and diverse –especially people of colour, women and the younger generation. While we are seeing greater racial representation but other groups, including LGBTQ+ and people with disabilities, are still underrepresented, along with women in lead roles. Kantar data shows that ads that are both multi-racial and/or gender diverse are more enjoyable than just single-gender non-diverse ads.​
DEI is a permanent fixture and a big theme in the Big Game, but representation alone isn't enough.​ To maximise ROI, diverse Super Bowl ads need to be culturally relevant, sensitive and relatable to diverse audiences.​ Showing under-represented people in an active, progressive and non-stereotypical manner increases Short-Term Sales and Long-Term Brand Equity exponentially and ensures people of colour view the ad as diverse or inclusive spontaneously.​ Diverse celebrity ads can be impactful but don't forget the power of real people, their stories and the basic human truth.​
The ad must also contain themes that cut across demographics. Emotionally engaging stories have the power to resonate across demography. ​Humour works as it has over the years, but it may appeal to certain groups more than others. Be clear about your target audience.​ How consumers are qualifying "entertainment" is expanding. Entertainment doesn't just include humour and surprise, it includes more emotional themes like empathy, compassion and togetherness that have the power to cut across all. ​Adventure & Thrill also appear as universally appealing themes, and sustainability as a creative theme has officially shown up at the Super Bowl, and we can expect this to continue. ​
Make sure that the brand is well integrated into the story and that it doesn't get lost in entertainment.​ Be cautious in showing aggression, even in a funny way, especially at the expense of older people or people with disabilities. It may not appeal to all groups.​ Being over-dramatic in the ad's execution certainly gets noticed, but crossing the line could lead to dissonance. Make sure you research the execution.​ Be conscious about consumer perceptions around sensitive topics like sustainability, animal rights, the role of AI and robots and ensure your ads live up to the values of your target audience.​
Head of Neuroscience Insights, North America at Kantar
Deepak Varma is Head of Neuroscience Insights at Kantar – North America. Deepak has been working with Kantar for over 6 years to improve insight delivery from neuroscience tools, including client-specific training programs, especially focusing on Facial Coding. He has over 13 years of experience in neuroscience (using EEG, Facial Coding and eye tracking) in the area of advertising, packaging, brand equity, product development and shopper solutions globally.
Over the last 3 years, Deepak has done extensive research on inclusion and diversity in advertising with a focus on race, gender and LGBTQ+ audiences. He has papers in ESOMAR, and ARF and has done several client workshops on the topic and brings a unique perspective to DEI using neuroscience techniques and measuring implicit bias.