Targeting consumers this Black Friday
How to target consumers this Black Friday during record levels of inflation…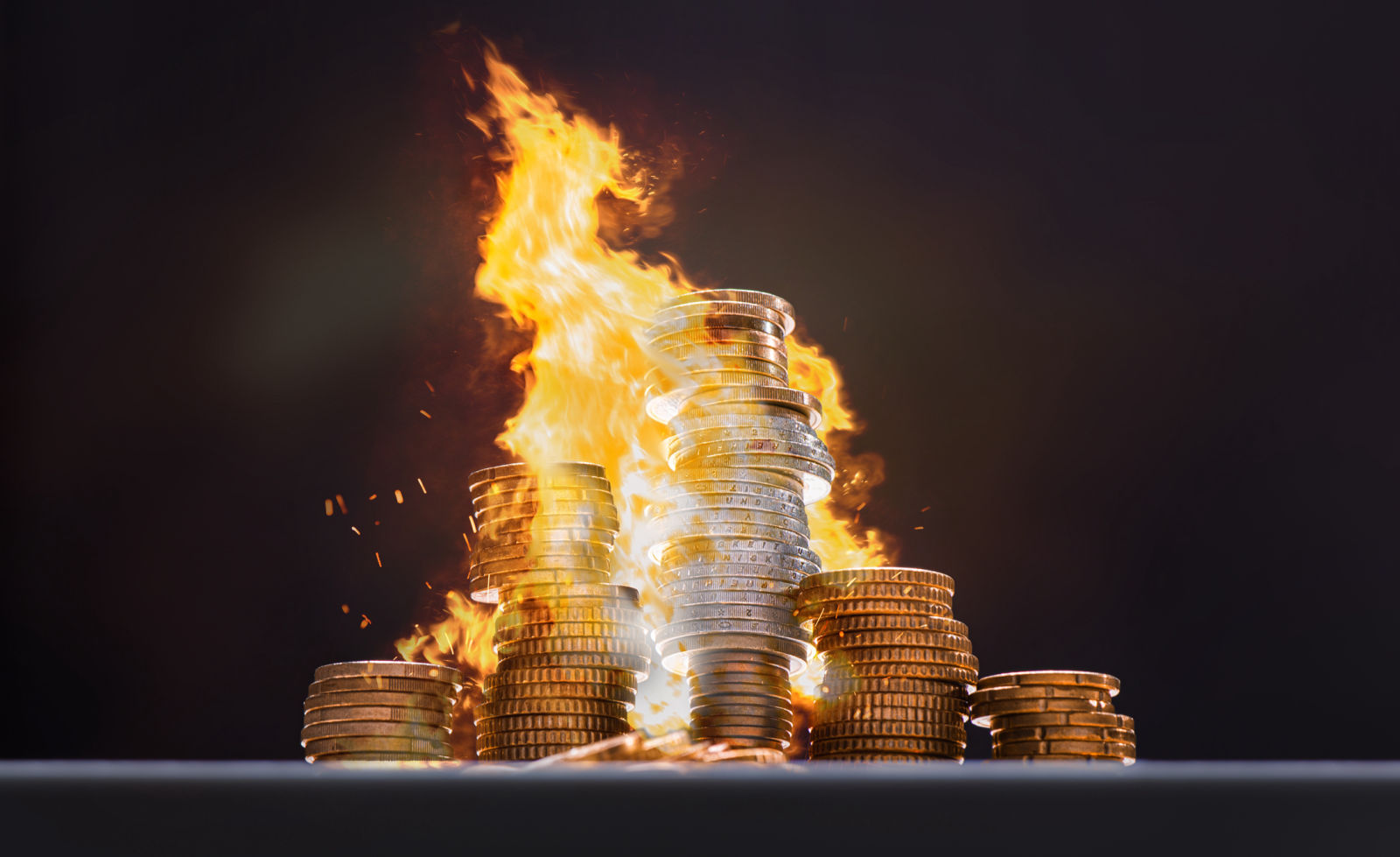 73%* of US and UK consumers think Black Friday will be different this year because of the economy, a figure that may sound daunting to retailers. And with 87 feeling impacted by the cost of living crisis, Black Friday could be a dark day for profit. In fact, reports say that shoppers will spend £4.4bn less this year. 
A dreary forecast, perhaps. Brands are left to grapple with the question, "What role will the weekend of financial frivolousness play against the backdrop of fiscal crisis?" 
The answer may lie in that initial statistic: 73% think Black Friday will be different this year because of the economy. Different - but not neutered. This winter may be a time of tightened pursestrings for many shoppers; but for others, Black Friday will be a golden opportunity to seize bargains when low prices are otherwise rare goods. In fact, 75% of US and UK consumers are still intending to shop despite - or because of - the macroeconomic conditions. 
Using our mobile-first, gamified consumer insights platform, we surveyed over 1000 consumers from the UK and US across October and compared their answers to 2021 results. There was great similarity between the countries' answers, and the results are averaged across the two. Take a look at what this Black Friday holds, below… 
The Black Friday paradox: The bane and the antidote
A time of record inflation. A weekend celebrating financial frivolousness. Black Friday is in need of a rebrand. 
For 25%, not a single pound will be spent on Black Friday. Unsurprisingly, 71% said the cost of living is the reason they're opting out. Other reasons included not needing anything new (15%), lack of trust in the validity of deals (10%), and sustainability (5%). 
"I'm not shopping because I can't afford it." - Female, 40

"I won't be shopping on black Friday as I simply don't have the money, bargains or not." - Female, 41 
For those who are shopping, trepidation will dominate their spend. 38% will only buy what they plan in advance, and 47% are planning ahead but allowing for some impulse buys. Only 11% of those shopping will go into Black Friday without a gameplan.
In fact, 60% are saving up in anticipation. Thissignifys the more systematic approach to spend. But compared to the 2021 figures of 75% saving in advance, it's clear that budgets are reduced. 
Interestingly, in 2021, 88% of shoppers said Black Friday encourages general impulse buying, with 84% saying they personally felt drawn to purchase on instinct. This year, only 70% think Black Friday drives compulsive behaviours, with an even lower amount (63%) saying it prompts them personally to shop on a whim. The 2022 Black Friday shopper, evidently, is circumspect. 
"I need to get a washing machine. I plan to buy it on Black Friday. Other than that, I don't need anything." - Female, 47

"I'm hoping to get lots of bargains so I can save as much money as I can this year. I have already started putting things in my watch lists to see if they will go down." - Male, 34
So circumspect, in fact, that anxiety is a defining reaction around Black Friday. Whereas in 2021, 62% of consumers associated the cyber weekend with stress, in 2022, it's up to 74%. The brands that optimise UX, release details of their deals in advance, or extend their discounts to reduce pressure on shoppers will resonate the most. 
So, sensible spending will define this Cyber weekend. But spending nonetheless. 
In fact, 25% not shopping means that 75% are. Not only do 2/3rds plan to shop this Black Friday, but 53% will be shopping more than previous years. Compared to 2021, when only 55% of consumer intended to take advantage of Black Friday, it's evident that a hunger for deals and discounts is overriding the instincts to tighten the pursestrings. 
61% are planning on splurging - sensibly. 23% plan to spend between £51-100, 25% aim to hit between £101-300, and 13% plan to spend over £301. 
So, Black Friday is the cure and the cause. As much as record inflation is the reason for opting out of shopping this year, it's also the main reason for those opting in: a low price is a rare and precious commodity right now. 
"I'll be shopping for anything that I need that is a better price than I can otherwise get." - Male, 58

"I'm going to find bargains on stuff I need. No gifts, no shenanigans. Can't afford it." - Male, 55

"I need to find the best bargains out there this year." - Female, 59

"I only plan to buy necessary items at the discount pricing. I cannot afford to splurge as I have in previous years." - Male, 34 
Brand toolkit 
Sustainable shopping: Black Friday and sustainability are not mutually exclusive, said the 2021 shopper. This year, 48% say price is the main consideration this Black Friday - compared to 11% who said sustainability. For 31%, both sustainability and price matter. Though sustainability rarely overtakes price as the top conversion driver for average consumers, it should not be dismissed – even at Black Friday. A brand's footprint and reputation long outlast November deals. However, be conscious that, this year especially, budgets are on the brain more than any other consideration.

The battle of online vs in-store: Last year, while Covid-19 concerns were rife, 61% said they'd be shopping mainly online. But, as communities recover from the chokehold of the pandemic, the high street promises to make a comeback. 49% will shop both in-store and online. Online remains popular, with 35% saying they will conduct their shopping solely online. Retailers should be prepared to spread deals across in-store and online this year, but still be aware that 'cyber' weekend has its name for a reason.

Ideal deals: 50% say money off deals are the most appealing, with free delivery in second place at 18% and 15% opting for buy one get one free. 8% said a free gift with purchase was a bonus, and a negligible amount voted for influencer discounts, money off your next purchase, or BNPL. To resonate with consumers this year, practical, meaningful deals will be the most effective - not gimmicks or contracts disguised as benefits.

On the wish list: Of the undeterred 75% of consumers who will be shopping, 68% will be purchasing their stocking fillers. 36% will buy tech - down by nearly half from last year. 30% are after fashion, down from 74% in 2021. 42% want household items - no change from last year. Similarly unchanged is the interest in experiential deals, with 15% looking for tourism and events. 22% want books or media, 8% are after subscription services and 18% are on the lookout for second-hand items. Practical purchases will reign in 2022.
*Our sample comprises 1,121 2022 US and UK participants and 632 2021 participants. 64% are female, 35% are male, 1% are non-binary. 7% are 16-22 years old, 75% are 26-50, and 17% are 51+.
Senior Content Manager at Bulbshare
As Senior Content Manager at Bulbshare, I breathe life into our B2B content and copy. With writing, design, hosting, and editorial experience, I spearhead our report and blog campaigns and have transformed our webinar process.

Armed with a first class degree in English Literature at the University of Warwick and on the brink of earning my NCTJ Level 5 Journalism Diploma, I delight in the written word and the crafting of captivating copy.