The impact and evolution of training
Experts across every field often point to continual learning as a foundation for their expertise. The same tends to hold true for market research and insights.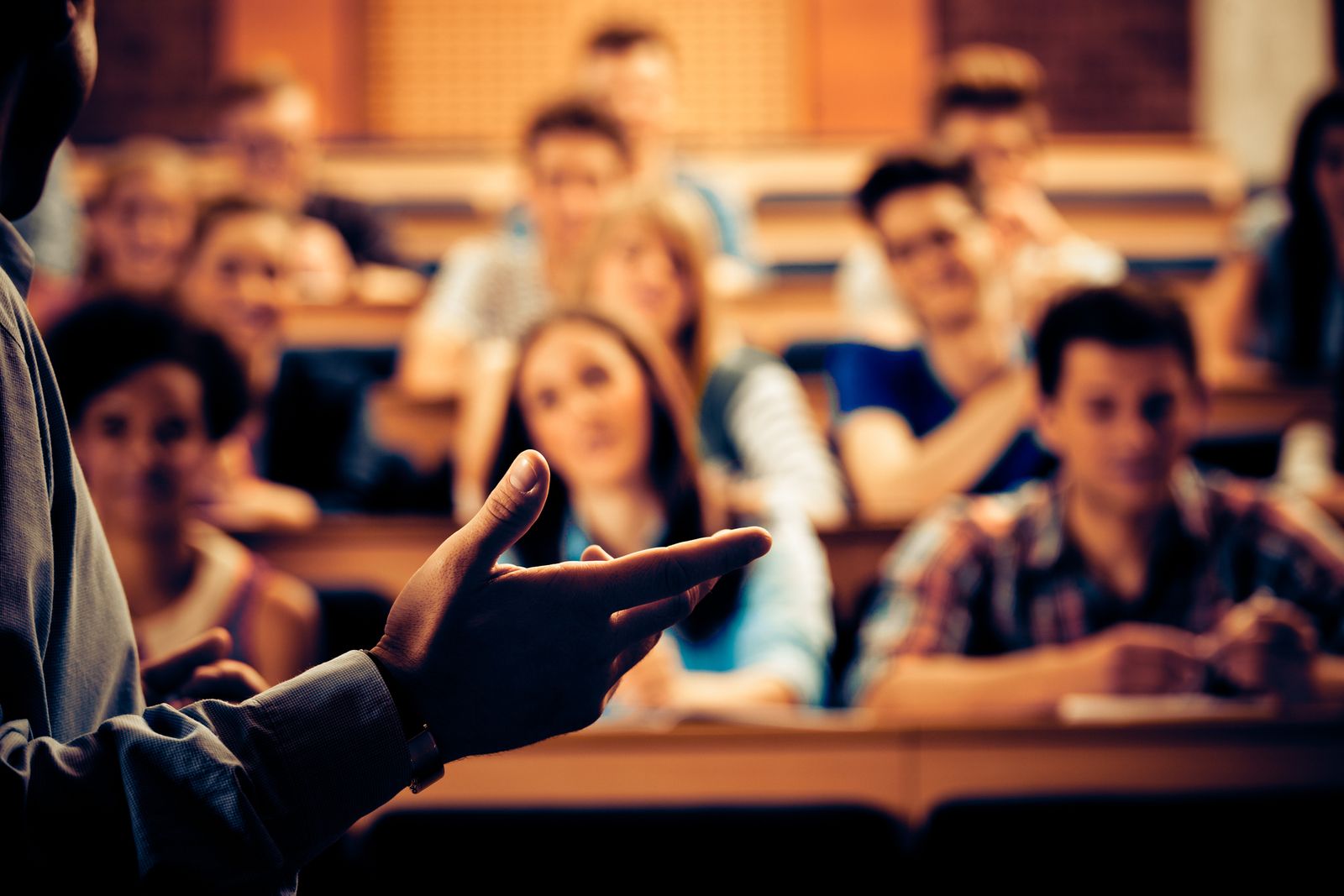 Experts across every field often point to continual learning as a foundation for their expertise. The same tends to hold true for market research and insights. Ongoing training for insight professionals has been a staple of the MRS (Market Research Society), providing industry know-how and expertise on a spectrum of subject matter, even as the industry continues to advance and evolve.

I had the opportunity to sit down with Jane Frost, CEO of MRS, to discuss the current state and foreseeable future of training and how it impacts the market research industry and elevates its professionals.

In an effort to bring together the various elements of the market research industry, mTab, the founding organisation of Insight250, has launched an insights marketplace that features market research datasets, studies, and reports from a variety of providers, including Kantar, Ipsos, Barnes, JDPower, and others, covering a spectrum of industries and topics. 
However, given its fundamental importance to market research, premier training sources have been recently incorporated into this marketplace from leading providers like ESOMAR and MRS. In order to enhance accessibility worldwide, professionals of all levels can access this training and research through an exclusive savings membership program, mTab+, which can be accessed with a free 30-day trial.
With the importance of training growing, Jane and I discuss an array of dimensions around training, education, certification, and more.
Tell us about the importance of training for market research professionals and the role it plays in contributing to the strength and quality of insights within organisations.
As a sector, our output can make a difference in people's lives, careers, organisations, and businesses. Evidence and insight from either continuous or ad hoc research projects
influence critical decisions in almost every aspect of life, both the public and the commercial. With that in mind, we must be able to select the appropriate methodology (or develop a new one ), understand questionnaire design, comprehend sampling, and be
able to analyse the results as well as create an understandable narrative in order to earn our place in that decision tree. This is a professional as well as a commercial imperative.

"If we can't do any of these things better than our internal or external clients and stakeholders, why should we expect to get paid?

"The ethical imperative is this: we deal with people, frequently those people are vulnerable. They are always individuals who have a right to expect respect, care and to have their personal data protected.

"You can learn professional skills, but not many classrooms teach you ethics. For the latter, you need a Code of Conduct which sets and enforces standards, and you need continuously to learn from those around you. Hence, you are part of a cadre with shared value sets such ethical behaviour becomes intrinsic.

"To be a professional, qualifications are needed to demonstrate mastery of the core skills and levels of qualification, so people have a guarantee of the extent of a practitioner's depth and breadth of knowledge.

"Our sector does not have mandated professional qualifications such as those to which accountants must comply. Our work has potentially as much impact, so we owe it to our clients to be competent and be able to prove our competence. There is a good reason many clients ask for MRS accreditation as part of the procurement process. Accreditation acts the best as a guarantee of quality and ethical standards.

"For a visual illustration of what research does brilliantly, have a look at MRS #ResearchInside campaign based on the winning case studies from the #MRSAwards."

Jane Frost
How has training evolved in recent years, and what are the significant differences you've seen over the past several years?
Time and time again, when we in MRS ask employers and leaders, agency and client side, what skills are required in good researchers, we get the same answers. After the professional basics, they want data, analytical skills, and storytelling. They need analysts who can understand context and researchers who understand analytics.

"They also want people with business acumen and people with curious, creative minds who can be agile in the solutions they develop. Our training has evolved to meet these requirements; it provides breadth, covering everything from the basics (the new Foundation Course) to depth (the dizzying heights of the Advanced Certificate).

"So, training has evolved in range, but its channels of delivery have also changed, the change to digital being speeded up by the pressures of Covid.

"Further significant changes to pick out inclusivity and training on diversity and representation – you might think that a basic understanding of sample methodology might be enough, but to really provide insight into the true breadth of consumers in today's markets, you really need to understand how to ensure you are reaching under-represented groups.

"Mentorship: to truly bring out someone's potential, a mentor programme is a must. As a mentor myself, I know mentors benefit as much as mentees. The MRS mentorship programme for individual members has been growing steadily year on year.

"Spanish: As the leading supplier worldwide of training and qualifications for market research, we know that international agencies and clients are striving for an equivalent level of professionalism in all the markets in which they operate, which is why our major Foundation Course is now available in Spanish as well as English.

I know you expect me to stick data in this list, and it is true that the range of data analytics techniques has changed and grown with the onset of big data, and MRS makes provision for all of that but doesn't sell the sector short; we have been conducting large scale, complex, quantitative studies since the dawn of our discipline."

Jane Frost
What are the most critical aspects of effective training and certification programs?
Do you know the old adage about qualifications that come with cereal packet top collections? Well, that is precisely what is avoided if the training and qualification authority has an established reputation that is recognised worldwide, like MRS. Our team accredits our training providers, and because of our reputation, the best and most experienced trainers work for us directly. This is all backed up by over 60 years of experience regulating the market in the UK: we know where things go wrong, so we can ensure our training covers the most common gaps in knowledge and understanding.

"You can't rest on your laurels; you need to keep talking to the employers, testing the market, and expect every year to try new stuff and be prepared for some of that to fail."

Jane Frost
Why has MRS taken such a strong position in providing training to MR professionals?
The key is in the word "professional." Professional sectors need to have training to the highest standard, with qualifications that differentiate participants and a facility to develop further skills and expertise. I'm an experienced marketer who got to the C-suite, but at the risk of opprobrium, I would never claim that marketing was a profession... however much it might want to be. As an aside, marketers played a blinder in getting brands recognised as an asset, whereas we have a long way to go to get research and insight recognised on the balance sheet, despite its evident contribution to competitive advantage. It's why I think that the concept MRS developed of Intelligence Capital still has a role to play.

A key imperative, of course, is the MRS Code of Conduct: if you expect people and companies to be regulated by a code, you need to ensure the training exists to help them comply."

Jane Frost
What is the process MRS goes through to develop training courses?
We have a Professional Development Advisory Board of the great and good and experienced which advises us. We also have an extensive ad hoc training and development practice where the training is developed to the specifications of the individual company.

"In addition, we are uniquely lucky in having the benefit of input from all our accredited company partners and our stable of publications, Research Live, Impact, and IJMR."

Jane Frost

How do you see the role of professional MR training advancing in the coming years? When you look at the rapid onset of artificial intelligence, do you see this as an important dimension that will enter the training realm for researchers?
"I think it will get to be more of everything we have already talked about; there will be more free "stuff," but there will need to be an increased reliance on recognized suppliers to ensure comparability and retain our status as a self-regulated sector. I think the growth in AI-based content tools will support much of the volume expansion. Still, companies will develop " firewalls" to prevent off-the-shelf AI compromising their IP and other competitive issues. So despite its promise, there will be limits to what open AI systems can do. That's before we get started on the current issues to do with accuracy etc. We are already looking into the potential of MRS. All this should make recognised training brands and qualifications more important as a quality guarantor.

"I also think that much more should be and will be driven by the need to widen our footprint to attract more diverse talent. Apprenticeships are the start of that."

Jane Frost
What is MRS' vision for training and certification, and how do you see MRS' training and certification offerings changing?
Do you know, this is an area where I envy the advertising sector in the UK, where the IPA Foundation qualification is seemingly more ubiquitous… possibly because they have more pride in their sector.

"I would like to see everyone entering the sector completing an apprenticeship or the MRS Foundation course after their degree… everyone should have the same understanding of the basics, and agencies should strive to be more expert than their clients. After all, that's what they are being paid for, but clients need to know enough to challenge their agencies."

"MRS will continue to evolve with the market, we already white label our training into international markets as well as having our new offering in Spanish, but our on-demand offering will expand, and our range of partnerships will expand. We will develop more comprehensive learning pathways, and we intend to be the market leader in this space for a long time yet."
Thank you, Jane – hugely informative. I think we would all agree that as the sophistication and complexity of insights continue to grow, so does the importance of training in order to keep up with methodologies, strategies, tactics, and technology with dimensions like artificial intelligence. Having easy access to robust training from diverse expert sources is also essential to help professionals stay at the forefront of the latest enhancements and advancements. This is largely why training and certifications serve as a foundation for today's premier market research professionals. Keep learning, everyone!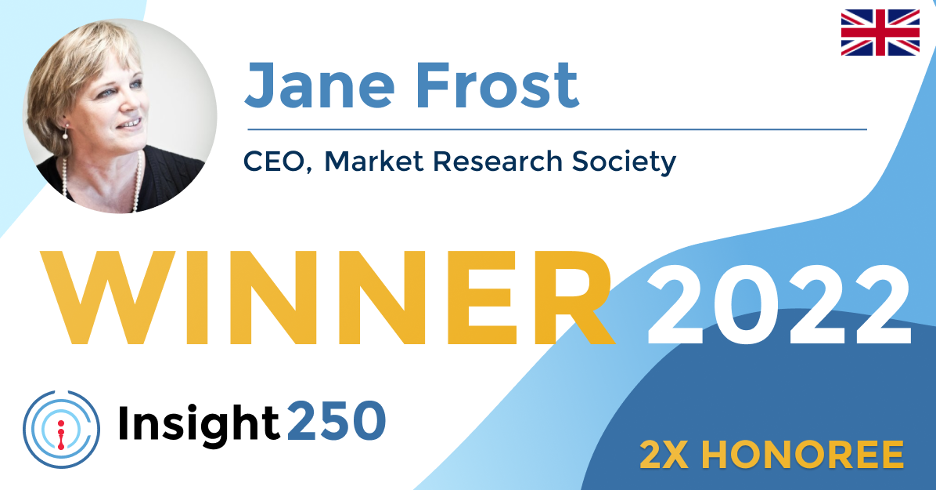 As an executive with over 30 years of experience in board-level marketing and executive strategy positions, Jane largely focuses on brand growth and customer relation enhancement. She serves as Chief Executive Officer of the Market Research Society, where she oversees the strategy, growth, and evolution of one of the premier market research associations.
Senior Strategic Advisor at mTab, CEO at Insight250, Group President at Behaviorally
Crispin Beale is a marketing, data and customer experience expert. Crispin spent over a decade on the Executive Management Board of Chime Communications as Group CEO of leading brands such as Opinion Leader, Brand Democracy, Facts International and Watermelon. Prior to this Crispin held senior marketing and insight roles at BT, Royal Mail Group and Dixons. Crispin originally qualified as a chartered accountant and moved into management consultancy with Coopers & Lybrand (PwC). Crispin has been a Board Director (and Chairman) of the MRS for c15 years and UK ESOMAR Representative for c10 years. As well as being CEO of Insight250, Crispin is currently Group President of Behaviorally with responsibility for the client and commercial teams globally and the Senior Strategic Advisor at mTab.