The market research road ahead
A sit down with Dan Foreman, Chairman, ZappiStore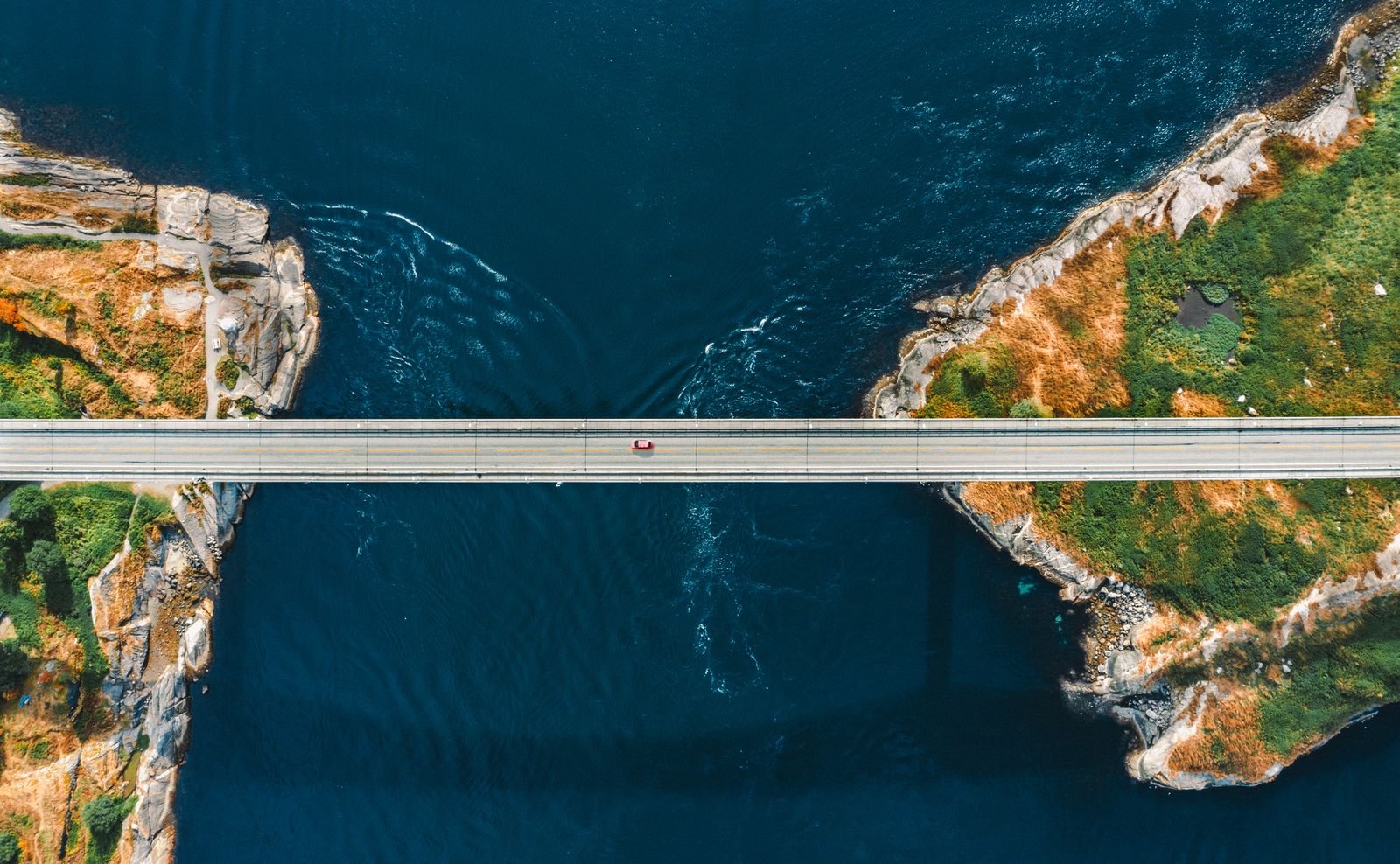 The Insight250 spotlights and celebrates 250 of the world's premier leaders and innovators in market research, consumer insights, and data-driven marketing. The inaugural list was revealed in April 2021, and the 2022 winners were announced in Toronto last September at ESOMAR's Annual Congress. The awards have created renewed excitement across the industry whilst strengthening the connectivity of the market research community. The 2023 Winners will be announced as part of the celebrations for International Market Research Day in May. 
With so many exceptional professionals named to the Insight250, it seems fitting to tap into their expertise and unique perspectives across various topics. This weekly series does just that; inquiring about the expert perspectives of many of these individuals in a series of short topical features.  
This edition features Dan Foreman, Chairman, ZappiStore. We discuss how he got into market research and the path he took, where he sees the industry headed, advice he would give based on his extensive career, and more. It's a fascinating sit-down session with someone who has eclectic experience and extensive expertise across research and insights. 
Dan, tell us how you got into market research.
"I decided to go into market research because of a lecture I attended at University. It seemed like it would be a great combination of psychology and mathematics, a chance to understand people and the decisions they make, to use this for the good of business and the world. My first job was with Research International in 1995, where I learned the foundations of MR at the largest custom research agency in the world. I soon got bored and, after two years, decided to join Added Value, which was the world's largest marketing agency. After three years there, I decided to gain some client-side experience and spent six months at Kimberly-Clark. I found the pace of life at KC pretty slow, so I took an opportunity to join Sid and Elaine at Incite, a business they had recently started. I spent two years, mostly seconded to McKinsey and learned an enormous amount about business, not just marketing and market research. Whilst there, I also took on a NED position with Drake & Cavendish."

Dan Foreman
How are things different today than when you began?
"I started working in market research in 1995. In 1995 the industry was about 7.5B EUR, approximately 40% Europe, 40% USA, and 20% rest of the world. These days it is apparently 120B USD, approximately 15 times larger than it was then. This immediately makes me think the growth is not actual growth but more a change in the definition of what constitutes market research as well as some natural organic growth. Indeed, 'traditional' MR (questionnaires, focus groups, etc.) are about 50B of the 120. In that respect, the industry is more like six times bigger than it was, which feels more reasonable as awareness, understanding, and appreciation of market research has grown during that time. 

"However, the world has changed quite a lot during that time. DVDs came out in 1997, and Netflix now dominates. During that time, I remember putting CD-ROM recordings in the post to clients and occasionally designing DVD-style debriefs with interactive options on the disc. Toy Story came out in 1995. I remember animations in PowerPoint being a big craze. These days I tend to use just images, despite the McKinsey training.

"Bill Clinton was President in 1995. Monica was trailed by the media these days Trials take place on social media, and Bakamo profits from this for brands, companies, the public and foundations.
"The internet really took off in 1995. These days online quant is the most dominant form of quant, and digital qual really took off during the pandemic. This feels like the biggest change in the 27-year period I am looking at. Bombay still existed. These days I count being listed on the Mumbai stock exchange as one of the important experiences I picked up during the last few years. Google didn't exist in 1995. These days Google Surveys have been and gone, but I wouldn't rule them out returning in a better form one day." 

Dan Foreman
Tell us about your experience on the ESOMAR Council.
"As you know, Crispin, it is a privilege to be involved in any of these initiatives. You get a chance to glimpse parts of the profession you don't normally get to see, whether that's legal proceedings, professional standards decisions, event planning (a lot of people have a lot of views on locations, hotel choices, and basically wherever they want to go on vacation!) or even big discussions and decisions with Brussels and the big tech companies. It is humbling, rewarding, exciting, energising, and sometimes terrifying!"

Dan Foreman
What advice would you give to young researchers?
"It's probably as much advice I would give to my 20-year-old self. I am a big believer in not regretting anything. I like to reflect on the past in order to learn, but not necessarily dwell so long that it becomes a burden. Would I advise my 20-year-old self to do some things differently? Sure. Would I advise major life- decisions? Not really. The advice I would give seems fairly generic.

Trust yourself

Things will be okay

Live in the moment

Do what feels right 

"My brother told me to climb the longest ladder when I was 21. I think I did that. These days I'm making ladders for me to climb and others too. Not only ladders; bridges, pathways, islands, communities, whole territories, a whole new way of living." 

Dan Foreman
Who are some good people to follow in the market research industry?
"I am inspired by an enormous number of different people, across so many different walks of life and in an incredible number of ways. I'll list some first names, but it's not fair to name too many second names for fear of excluding people.

Nikki, Charlotte, Danielle, Steve, Ryan, Monique, Anouar, Dani, Gabi, Nico, Jen, Pedro, Kyle, Juliana, Ruchika, Erika, Ruth, Pradeep, Namita, Estelle, Nihal, Eve, Nick, John, Arthur, Baileigh, Mike, Lea, Ulrich, Anna, Niklas, Mihkel, Joaquim, Sophie, Josh, Elaine, Sid, Mark, Martin and, of course, Crispin.

"And naturally, there are those outside of the industry - Frederic Savage, Walt Disney, Venus Williams, Sally Gunnell, Jessica Ennis, Neil Back, Sebastian Coe, Martin Johnson, Jason Leonard, Michael Johnson, Winifred Atwell, Frederic Chopin, Taylor Swift, Mozart, Mother Theresa, Jesus, Martin Luther King, Wyatt Earp, Steve McQueen, Mr. Myagi, Johnny Lawrence.

"As I put this list together, I realised the varied and eclectic nature of it - what do they have in common, what traits do they share, where do they overlap, in what way do they inspire me?

Drive
Individuality
Self-respect
Intellect
Vision
Humour
Faith
Love
Talent
Teamwork
Honesty
Accountability"

Dan Foreman
You've mentioned to me before about needing to sharpen the saw? What do you mean by that?
"Yes, Crispin, I read a lot, fiction, fact, inspiration, all sorts, I go to a lot of events outside of research, the annual TED Conference being a big favourite, I have a Jedi Council of individuals who I consult on a number of different issues, I play the piano, walk a Springer Spaniel, run, swim, lots of mindfulness but I also get a huge amount of sharpening from the range of experiences work brings me."

Dan Foreman
A Jedi Council? What on Earth is that?
"I'll tell you, Crispin, when you're ready to join."

Dan Foreman
Okay, point taken. What do you do outside of research?
"Professionally, I invest in a few different businesses. I have been a shareholder at Chapeldown, down the road from you, for a while, I am a co-owner of Infinita VC Fund based in Prospera, Honduras, and I do a lot of pro-bono work, some professional, some personal."

Dan Foreman
Dan, tell me a market research joke.
"Following a flaming snowmobile crash, one market researcher asked the other if he was OK. The second said, "Well, my hair's on fire, and my toes are frostbitten, but overall I feel average."

Dan Foreman
Priceless! Thanks, Dan, this has been great.
"Crispin, this initiative is great. What you've done, and are doing, is so important. 250 isn't enough people, there are 1000s to celebrate, and I hope, over time, we'll get to all of them!"

Dan Foreman
Thanks Dan, appreciated. I agree, our industry is full of so much talent and I love that the Insight250 helps to champion many of the leaders and innovators in our profession … I know that as we speak the three dozen independent judges are scouring the shortlists compiled by around 100 ESOMAR Country Representatives from the hundreds and hundreds of nominations received to get the final list down to 250 – an extremely difficult task, and the plan is to announce the next cohort of Insight250 winners as part of the International Market Research Day celebrations next month.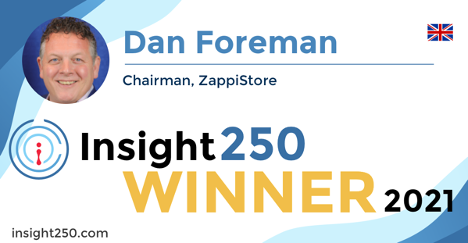 Dan serves as Chairman of ZappiStore as a non-executive director for a spectrum of companies, including Dalia Research, Veylinx, Bakamo Social, and MindProber, amongst others. He is the former president of ESOMAR and a recipient of the Disruptive Innovator Market Research Change Agent of the Year honour.
Senior Strategic Advisor at mTab, CEO at Insight250, Group President at Behaviorally
Crispin Beale is a marketing, data and customer experience expert. Crispin spent over a decade on the Executive Management Board of Chime Communications as Group CEO of leading brands such as Opinion Leader, Brand Democracy, Facts International and Watermelon. Prior to this Crispin held senior marketing and insight roles at BT, Royal Mail Group and Dixons. Crispin originally qualified as a chartered accountant and moved into management consultancy with Coopers & Lybrand (PwC). Crispin has been a Board Director (and Chairman) of the MRS for c15 years and UK ESOMAR Representative for c10 years. As well as being CEO of Insight250, Crispin is currently Group President of Behaviorally with responsibility for the client and commercial teams globally and the Senior Strategic Advisor at mTab.