Creating and sustaining a competitive advantage
How to identify opportunities to build competitive advantages and how insights themselves serve as an advantage to propel the success of organisations.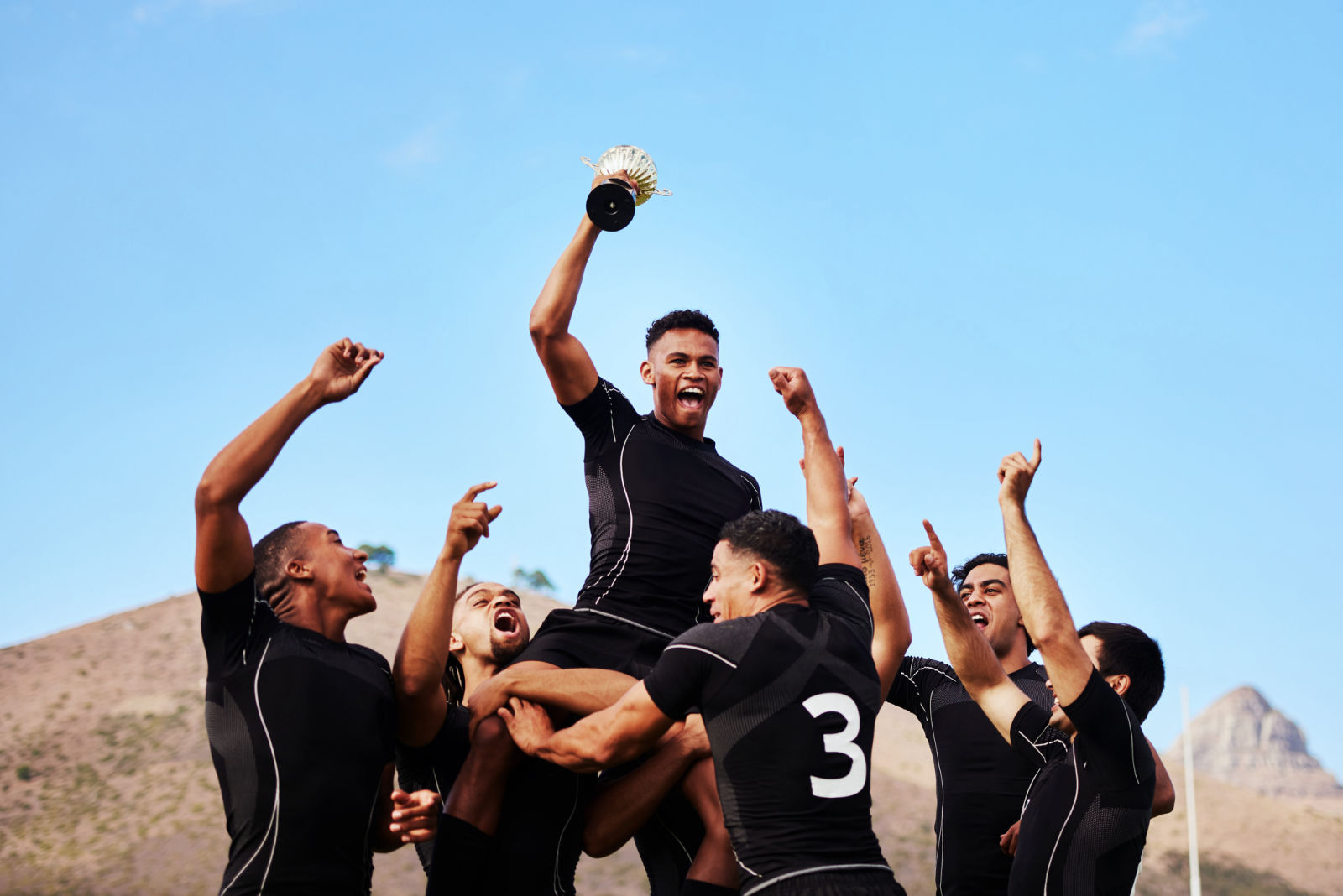 The Insight250 spotlights and celebrates 250 of the world's premier leaders and innovators in market research, consumer insights, and data-driven marketing. The inaugural list was revealed in April 2021 (and the latest 2022 winners were announced in September at ESOMAR's Congress in Toronto), creating renewed excitement across the industry whilst strengthening the connectivity of the market research community.
With so many exceptional professionals named in the Insight250, it seems fitting to tap into their expertise and unique perspectives across various topics. This weekly series does just that; inquiring about the expert perspectives of many of these individuals in a series of short topical features.  
Understanding the growing complexity of markets, competitors, and, above all, customers have never been more vital to brands. This makes the development and sustainability of competitive advantages essential to brands in getting a foothold to elevate their industry leadership positions. I sat down with Amy Cashman, Executive Managing Director, Insights Division, UK & Ireland, Kantar, to discuss how to identify opportunities to build competitive advantages and how insights themselves serve as an advantage to propel the success of organisations.
How have you sought competitive advantage at Kantar, both for Kantar and your clients?
"One of the first things I would say is the focus, as Kantar is a much simpler organisation now. We have disposed of several non-core businesses (5 in 3 years) and acquired some really interesting technology companies (9 in 3 years), so now are completely focused on helping consumer-facing brands deliver growth.

"Another key source of competitive advantage at Kantar is the wealth of meaningful data and expertise we have and how we can combine that to help answer client questions. Through Worldpanel and Numerator, we know how people behave, and through the work we do in my area, the Insights division, we help clients understand why they behave that way. When you then build in our proprietary data like BrandZ, and our normative databases, such as Link for creative development, and couple that with our fantastic analytics practice, which accesses and combines many other types of data, we have a true competitive advantage. I honestly feel there isn't a question a brand or marketer could bring us that we couldn't help them answer. One of our key challenges though is delivering that competitive advantage consistently in all the work we do. I once was catching up with a competitor on the way home from a conference, and he said to me they hated pitching against us because they couldn't beat our offer when we combined the things at our disposal; what they banked on though, was us not doing it consistently every time. That comment has always stayed with me and drives me to work with our teams to try and the bring the best of Kantar to every client, every time."

Amy Cashman
What role does technology play, versus human understanding, in competitive advantage?
"I wouldn't characterise these as one versus the other. For me, often, the strongest competitive advantage is delivered by their working hand in hand. Technology enables speed and agility, which so many of our clients demand to help fast decision-making in a volatile environment; what we find, though, is there is still the need for layering on human understanding to really deliver a competitive advantage. Even on our fast self-service platform Kantar Marketplace, we still see our clients asking for our insights and understanding to be included as part of the deliverables. While we are also starting to see the benefits of AI and technology to uncover insights and understanding for example, with our Link AI and Trend AI tools, what excites me about the coming years is the way technology will free up even more thinking time for the team to get to even deeper layers of understanding for our clients and how in fact, we can use technology to amplify our experts' expertise." 

Amy Cashman
How do you innovate to sustain competitive advantage leadership in such a rapidly changing business landscape? 
"Our innovation program is one of our emerging differentiators. It is a deeply collaborative process with our clients where we listen to them and try to understand their needs. We have Client Advisory Boards in multiple markets around the world who share their views and thoughts on what they want to see next from Kantar and the industry, and then we then involve them in scoping and beta-testing.

"We also study market dynamics and try to uncover those needs clients may not yet even be talking about themselves. This is the fuel for our Katalyst product development system and what makes the new products we bring to market stay rooted in genuine needs. As an example, the launch of Link+ next year brings full adaptability and flexibility to the way clients can use our market-leading Link creative development system. This came directly from client feedback. We also constantly look at new ways to combine our offer and expertise to answer new emerging challenges. For example, we were finding increasing numbers of clients coming to us with questions about how their innovation processes could support their sustainability ambitions, so we successfully brought together experts from our Innovation, Consulting, and Behavioural Science teams to work with our Sustainable Transformation Practice in this area. This has resulted in stronger partnerships with our clients and work that is genuinely impacting sustainability approaches for the future.

"We are also working with a client right now to combine creative, media spend data, and shopper data from Numerator to develop a new level of understanding in unified marketing measurement and optimisation (UMMO)."

Amy Cashman
Is it easier to create and sustain competitive advantage in a huge organisation like Kantar or harder? Why do you say that?
"I think creating competitive advantage is easier in a large organisation like Kantar. We have a huge client base, 25,000+ great minds to generate ideas and solutions, and coverage across geographies so we can spot trends happening in one place and roll them out in others. The creative energy that flows in that type of organisation is one of the key reasons I am still here at Kantar after 14 years. That said, I think it can be harder to sustain the advantage in a larger organisation. You are reliant on consistency and adoption across a far wider group of people. As a market leader, you should also (rightly) expect any moves you make to be copied, so you have to keep fighting to sustain the advantage you have built."

Amy Cashman
What do you see as the competitive advantage of the Insights industry?
"I love our industry and honestly have never questioned my decision to join it since leaving university. One of the reasons I feel that way is due to the unique competitive advantage we have to help businesses understand human needs and translate that into growth. We are the definitive voice of consumers and customers with businesses, and I don't think any other industry can make that claim. While the growth of our industry over the last 50 years shows that value is also recognised by businesses, I feel the recent years since covid have accelerated that trend.

"In the first weeks of lockdown in March 2020, we held a webinar about what we had learnt across Kantar so far and our thoughts on what could happen next with consumer behaviour. We sent out invites and were astonished to have 6,000 people signed up in the first 24 hours - in a rather Jaws-esque moment; we found ourselves saying we would have to buy a bigger webinar platform! There was just such a thirst for knowledge and insight into how consumers would behave to help businesses plan ahead. We haven't seen that reduce since, as the world has stayed volatile, and clients are looking for insight to guide them."

Amy Cashman
Is there a correlation between brands sustaining competitive advantage and their inclusion in Kantar's Brand Top 75 Most Valuable Brands 2022?
"Yes! BrandZ demonstrates that establishing strong brand equity generates a competitive advantage even in commoditised categories where differentiation is more of a challenge. Brands with strong equity are, by definition, better than competitors in creating powerful connections with their target consumers. It's not enough to 'only' have strong equity though; critically, this needs to be equity stronger than your competitors. The power of the brand unlocks both volume and value growth opportunities. One of the points we have been stressing this year against a difficult economic backdrop is that not only does brand influence choice, but it also plays a key role in justifying a price differential in any category. Fever Tree is a great example of this, disrupting an established category with a compelling premium offer to unlock value share growth. It was transformational in the way it asked consumers to consider the content of their drinks. It reinforced that with innovation in developing enticing flavours containing a unique range of ingredients."

Amy Cashman
You have long been a D&I champion. Why is this so important, and what more should we as a profession be doing? 
"I mentioned our industry being a voice of consumers and customers to businesses and how can we accurately represent those groups if we ourselves are not reflective of their makeup in different diversity characteristics. I have had a strong focus on gender diversity in leadership in my role at Kantar and am delighted now that my own leadership team is balanced with half-male and half-female leaders. I don't see that as a 'job done' though, as in my conversations with male and female colleagues, I see more examples of self-limiting beliefs among female colleagues and less active discussion about what is next for them. For this reason, we invested in leadership coaching for our female colleagues at levels one and two below the leadership team. We are continuing to fill the pipeline and ensure we can maintain gender parity at leadership levels. The increasing focus I have now is improving the ethnic diversity of our leadership, which is not where it needs to be. We have several approaches we are taking to this challenge across senior and junior levels, but it is not just a Kantar challenge, it is a whole industry challenge, which is why engagement with groups like CoRE (Colour of Research) and participating in programmes with organisations like Migrant Leaders and 10,000 Black Interns is so critical.

"And we walk the talk in terms of helping the industry improve its DEI performance. For example, I'm deeply proud of the work we've done with the Advertising Association and the World Federation of Advertisers in using our Inclusion Index to measure how the industry can improve in this area."

Amy Cashman
TOP TIP
"Always look to understand what makes a business grow and be successful. Working in an Agency it is what helps you be a true trusted advisor to your client, and for your own career, it will help you know where you can best add value to your business."

Amy Cashman
Thank you, Amy, really powerful stuff. As Amy points out, there are many opportunities to identify and develop areas of strength into sustainable competitive advantages. However, the fundamentals of insights themselves should not be ignored as the driving force to provide a competitive advantage in understanding customers, driving innovation, identifying market opportunities, and defeating the competition.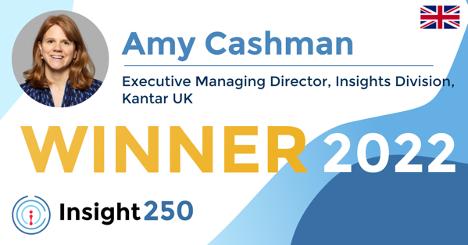 Amy heads the UK & Ireland Insight Division of Kantar, the leading data, insights and consulting company. Her interest in numbers and human behaviour led her into an insight career where she enjoys helping brands interpret people's actions and leveraging that for growth. She has worked in agencies large and small and has spent time clientside on secondment at GSK.
Senior Strategic Advisor at mTab, CEO at Insight250, Group President at Behaviorally
Crispin Beale is a marketing, data and customer experience expert. Crispin spent over a decade on the Executive Management Board of Chime Communications as Group CEO of leading brands such as Opinion Leader, Brand Democracy, Facts International and Watermelon. Prior to this Crispin held senior marketing and insight roles at BT, Royal Mail Group and Dixons. Crispin originally qualified as a chartered accountant and moved into management consultancy with Coopers & Lybrand (PwC). Crispin has been a Board Director (and Chairman) of the MRS for c15 years and UK ESOMAR Representative for c10 years. As well as being CEO of Insight250, Crispin is currently Group President of Behaviorally with responsibility for the client and commercial teams globally and the Senior Strategic Advisor at mTab.