Insight moments and mindsets
Walid Benchama discusses the importance of being moment-of-truth oriented in our quest to understand behaviours, evolving stakeholders' mindsets, advancing insights and how brands are understanding consumers.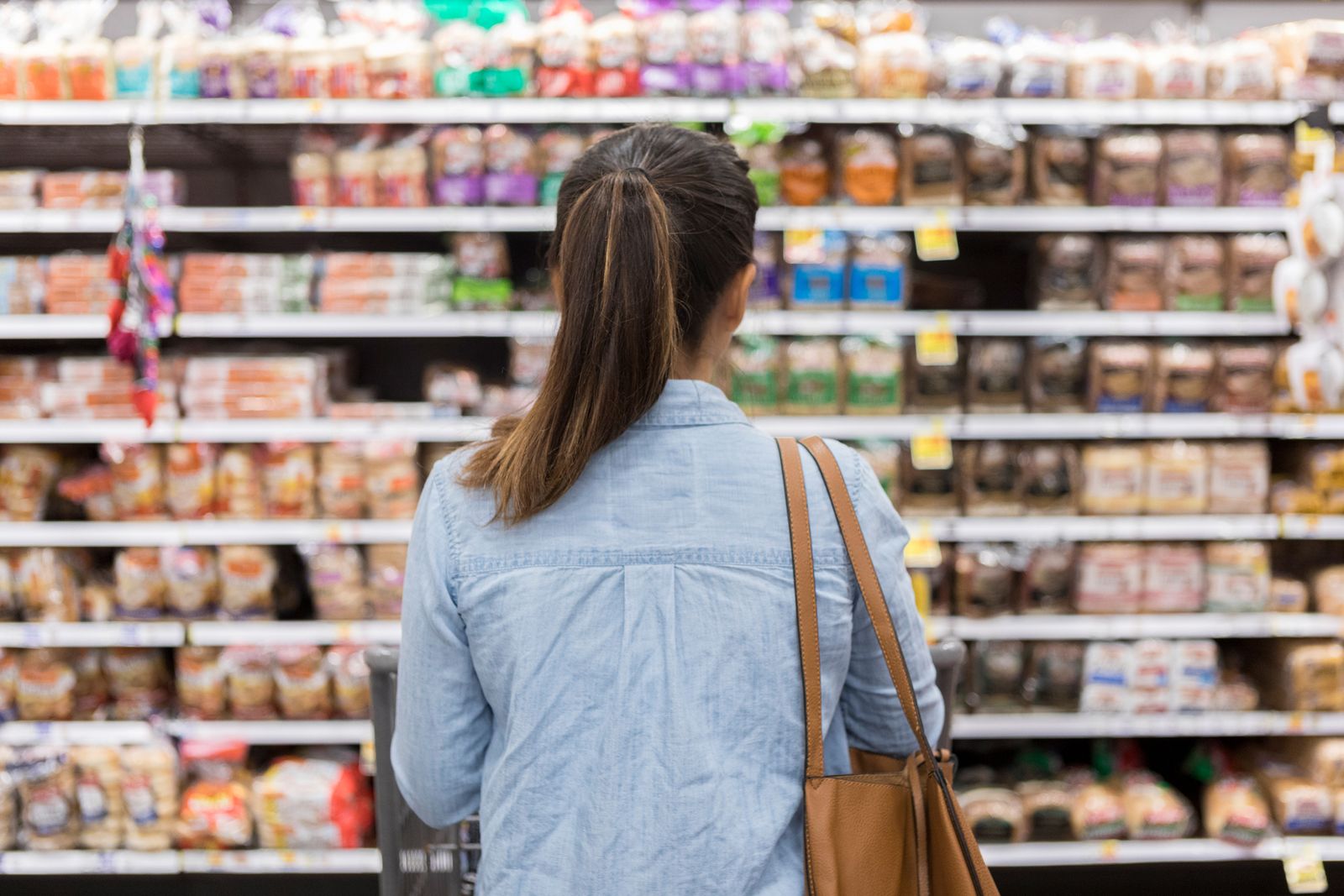 The Insight250 spotlights and celebrates 250 of the world's premier leaders and innovators in market research, consumer insights, and data-driven marketing. The inaugural list was revealed in April 2021, and the 2022 winners were announced in Toronto last September at ESOMAR's Annual Congress. The awards have created renewed excitement across the industry whilst strengthening the connectivity of the market research community. The 2023 Winners will be announced in the early summer.
With so many exceptional professionals named to the Insight250, it seems fitting to tap into their expertise and unique perspectives across various topics. This weekly series does just that; inquiring about the expert perspectives of many of these individuals in a series of short topical features. 
This edition features Walid Benchama, Global Director, Shopper & Channel Insights, The Coca-Cola Company. Walid discusses the importance of being moment-of-truth oriented in our quest to understand behaviours, evolving stakeholders' mindsets, advancing insights and how brands are understanding consumers.
Let's start with an unusual question, what would you say is your pet peeve when it comes to research and insights?
That's a tough one; it's like asking me to choose which of your inner demons I enjoy having the most. But in all seriousness, I have been taking on a particular battle in the industry against "intent-based" research questions. I specifically cringe every time I see purchase and intent (PI) worded together in a question. Not all intent questions are bad, such as consideration; however, most behavioural intent questions are non-actionable. Nowadays, we simply can't rely on that metric as an indicator of potential or success. There hasn't been a more critical time to be much more Moment-Of-Truth oriented or FMOT for those who indulge in acronyms with their morning cup of coffee."

Walid Benchama
When you say we need to be more FMOT oriented, what does it mean practically?
It simply means you need to ensure every growth lever effectively moves the needle from a behavioural standpoint. Understanding what your audience will do leads to far more informed decision-making than what they intend to do. We need to observe the impact rather than ask about it. We must focus on measuring how elements such as stopping and holding powers are improved once we implement our in-market growth levers and initiatives. We need to replicate as closely as possible the realities of how our audiences navigate their environments, how they process information and stimulus, and how that impacts their behaviours in moments of truth where a purchase decision could take place. I'm very fond of approaches such as video analytics, AI-powered passive metering, and shopping-cart motion sensors which, when combined with natural priming and stimulus repeated exposure, can produce insightful and actionable learnings for the business."

Walid Benchama
Why do you feel it is critical to be FMOT-focused now more than ever?
Commerce is becoming quicker, more connected, and more immersive. Long gone are the days when we used to pull the audiences in. We must meet them where their time is spent, effectively capture their attention, drive value exchange-based interaction and facilitate commerce with every engagement opportunity. When moments of truth used to be very centralised at specific stages in our audience's journeys, nowadays, these are atomised and can happen at any point in time."

Walid Benchama
In what areas of your insights lead role have you undertaken this shift in practice?
I started the journey with our design and packaging research, where I abolished the PI metric from our testing approaches. We observe actual or simulated purchases, trip and basket incidence, and metrics related to attention and engagement in primary and secondary locations. We put much more emphasis on the uplift of marketing priming and nudging in various moments in our audience journey as a collective mechanism and how it impacts, or not, actual behaviours as opposed to stated or intended behaviours."

Walid Benchama
What challenges have you faced in changing the mindset internally?
Change is not easy to implement; it can sometimes be a long and lonely journey. I have been fortunate enough to have had an audience of stakeholders who were very receptive to the positive change I was seeking. In contrast, others offered the natural reaction of resistance or scepticism. All those are great forces to navigate as they keep you grounded and challenge you to think differently and integrate different perspectives. What helped me jump those hoops is communicating a clear from-to, outlining the limitations of existing approaches against the value the elevated practice will bring while still effectively addressing the key business questions."

Walid Benchama
Where else in the business is this mindset critical?
I strongly believe innovation is another critical area where we simply can't rely only on concept bundle testing and modelling analytics. Often, innovation launches are discovered first on the shelf. Not understanding how you can drive effective attention, turn it into organic engagement, and eventually convert it into a trial and repeat purchase is the leading cause of why innovations have such a short shelf life (pun intended). Both physical and digital environments have become so competitive, subject to an alarming decrease in attention span year over year, that we simply can't afford not to maximise our effectiveness at standing out against the auto-pilot and/or winning over the indifferent.

"Another area I'm pushing this is the creative content and brand experiences realm. Most creative content evaluations are done in isolation of their natural environments, and if not, they miss on linking the perceptual diagnostics with the behavioural ones. If we can't tell whether repeated exposure can drive an audience to notice the brand more, engage with it more, to eventually choose it at the moment of truth, we're not doing our due diligence."

Walid Benchama
How do you feel the industry is responding to your quest in that space?
I feel the industry acknowledges the challenge, and my strategic vendor partners have been very receptive to the quest for change. Some discussions have led to lines of products and services being evolved to support the objective of elevating the practice. Though, as practitioners, we need to be more vocal about this and push the industry as a collective to innovate more in this space and offer solutions that effectively and efficiently enable the understanding of behaviours without sacrificing on data quality."

Walid Benchama
What do you find yourself thinking about a lot recently? 
It's becoming harder to predict how certain breakthroughs will become a lasting trend as opposed to a mere short burst of interest. Take the metaverse, for instance, not so long ago, it was almost alive in every discussion forum in the industry as the next big thing, and now it's fading rapidly behind the generative AI conversations and debates. It's so intellectually stimulating to observe and keep up with the fast-changing pace of technology-led research practices. If you ask me, I don't have a set perspective yet, I need more time to experiment with its potential applications before I can articulate an informed opinion. I will say, though, in this space, our biggest enemy as an industry is not being aware of the potential wrong biases we introduce in the design of these solutions. But the future is very promising."

Walid Benchama
As Walid points out, actionability is a fundamental driving force for insights, which is instrumental in driving tactics, strategy, and innovation across a business. Removing the unactionable dimensions of market research not only removes distractions and clutter but also clarifies understanding and streamlines storytelling for brands.
Top-Tip:
Always ask yourselves (and the business): does this have the potential to move the growth needle? If yes, is my suggested learning plan effectively answering the behavioural part of the question? If not, challenge the business, challenge yourselves and champion the truth."

Walid Benchama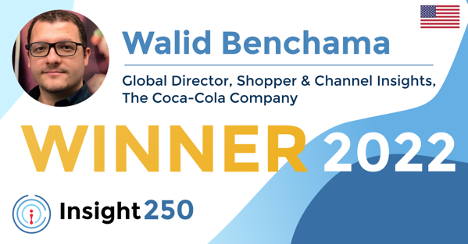 Walid serves as Global Director of Shopper & Channel Insights for The Coca-Cola Company where he oversees end-to-end consumer/shopper journey understanding, channel futures and moments of truth behavioral approaches. He has previously held marketing and brand strategy roles for The Coca-Cola Company, as well as insight roles in The Nielsen Company.
Senior Strategic Advisor at mTab, CEO at Insight250, Group President at Behaviorally
Crispin Beale is a marketing, data and customer experience expert. Crispin spent over a decade on the Executive Management Board of Chime Communications as Group CEO of leading brands such as Opinion Leader, Brand Democracy, Facts International and Watermelon. Prior to this Crispin held senior marketing and insight roles at BT, Royal Mail Group and Dixons. Crispin originally qualified as a chartered accountant and moved into management consultancy with Coopers & Lybrand (PwC). Crispin has been a Board Director (and Chairman) of the MRS for c15 years and UK ESOMAR Representative for c10 years. As well as being CEO of Insight250, Crispin is currently Group President of Behaviorally with responsibility for the client and commercial teams globally and the Senior Strategic Advisor at mTab.