How to design an effective brand tracker
Advertorial
Demystifying brand tracking with insights from quantilope's Guide to Brand Tracking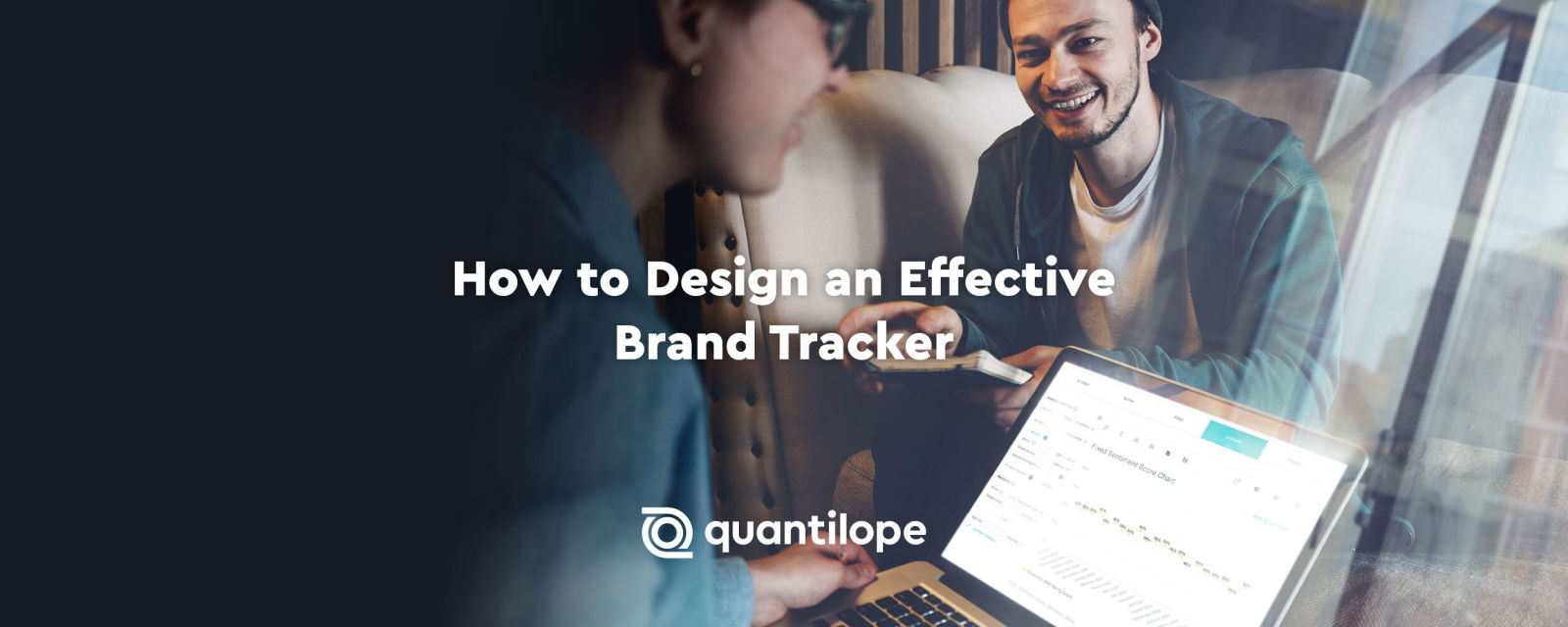 Do you know how consumers feel about your brand, at any given time?  Do you know what effect your marketing and advertising campaigns are having on the perceptions of your brand? 
Successful brands use tracking studies to monitor brand performance and make informed decisions for their brand plans. And what's more, brand tracking doesn't need to be expensive, complex or overwhelming. In this article we help demystify brand tracking and outline how you can quickly and easily design a brand tracker that will help you track your brand performance effectively, with insights from quantilope's Guide to Brand Tracking
Read on to find out how you can get the data you need to make effective decisions for your brand's success. 
What is brand tracking and how does it work? 
Brand tracking is the monitoring and measurement of consumer behaviour, usage, attitudes and awareness of your brand, within a particular market or category, over time. Tracking studies collect quantitative consumer research data at evenly spaced increments – this can be monthly, quarterly or yearly. The studies cover important consumer metrics including overall satisfaction, purchase frequency, brand loyalty and more. The data for your brand is compared to the data for your competitors' brands, providing a clear picture of your brand's performance in relation to your competitors. 
Why is brand tracking important?
It's important to monitor your performance over time as category ecosystems and consumers' impressions of brands are rarely stagnant. Successful brands use tracking research studies to understand and monitor their brand performance on an ongoing basis, measure important consumer metrics for their business, and identify shifts in consumer sentiment that require attention and action. Trends, events, and advertising campaigns have the capacity to move consumer behaviour significantly. Organisations that have a clear understanding of brand performance, in relation to the competition, are better equipped to make the right decisions for growth. 
Brand trackers don't have to be complex 
There are many options when it comes to brand tracking studies. Traditional brand tracking is often logistically complex and time-consuming which can impact the speed of results, investment needed to execute, and the quality of the findings. But here's the good news! Automated tracking research leverages technology to simplify the research process and deliver results at speed. It is becoming increasingly attractive for brands that want to be more agile when it comes to responding to consumer needs and market changes. 
Delivering results in real time 
With automated solutions like quantilope, brand tracking data is delivered in real-time so a brand can see the immediate impact of launching a product or campaign, or find out how a specific target group is feeling towards their products. Results are delivered automatically in tracking charts within live, interactive results dashboards, which can then be quickly and easily shared with stakeholders.  
How to design an effective brand tracker for your brand  
Find out more about the importance and benefits of automated brand tracking, and how you can build an effective brand tracker for your brand, in quantilope's Guide to Brand Tracking. 
Download the guide to explore:
How to build an effective brand tracker for your business

Key considerations to keep in mind when setting up a tracker

How to leverage automation for an easy-to-use, fast approach to tracking

Tips for guiding your company's campaign strategies toward achieving higher ROI.
Senior Solutions Consultant at quantilope
Madita is a Senior Solutions Consultant at quantilope based out of Hamburg. Combining in-depth technical platform knowledge and 8 years of classic market research experience, she supports organisations across the globe by transforming their insights processes through the power of automation. Holding a Master's degree in psychology she loves to study human behaviour and leverages her storytelling skills to translate data into insights and insights into actions