The opportunities of direct customer relationships - Part one
Part one: Leveraging the Direct Customer Relationship Flywheel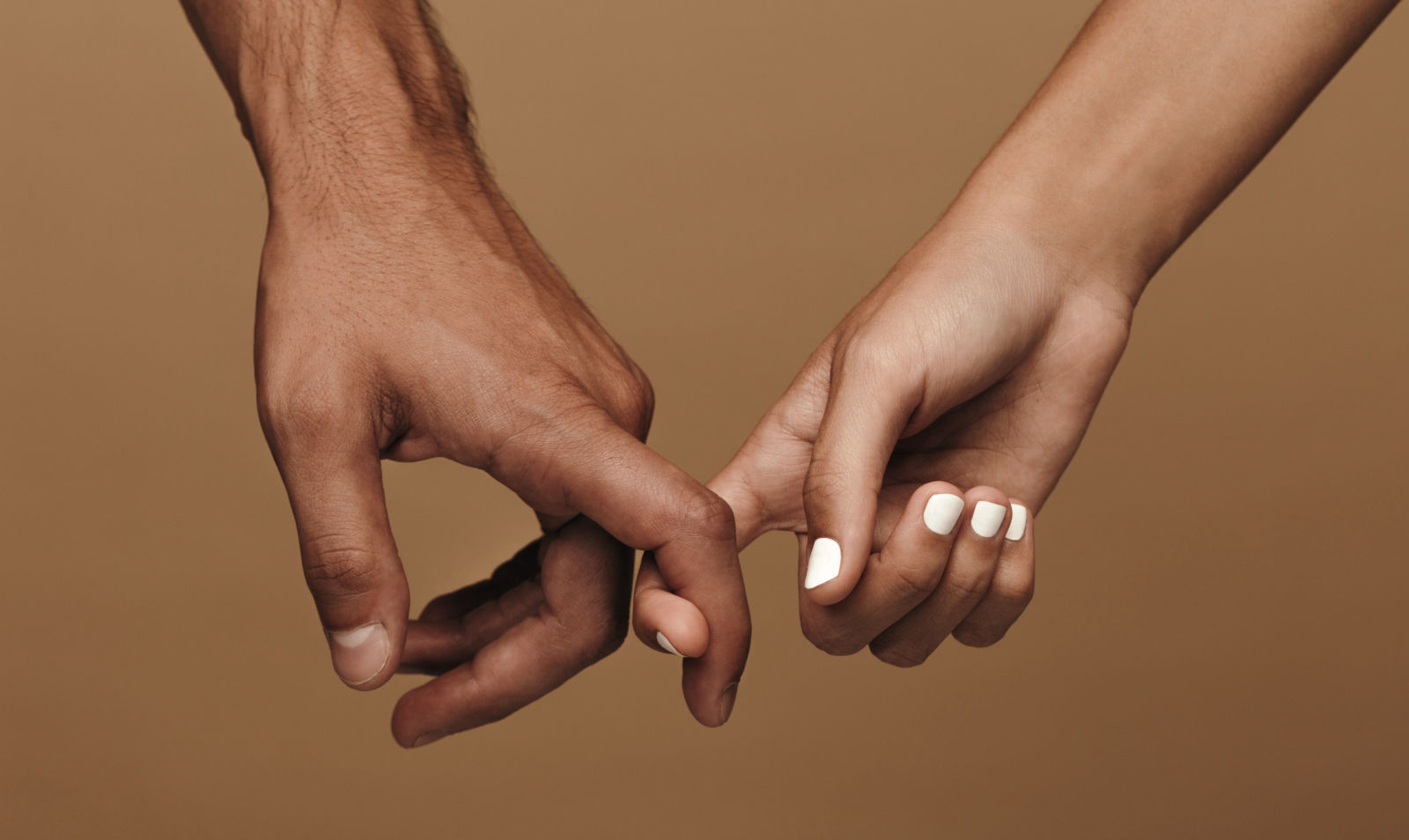 Article series
The opportunities of direct customer relationships
The opportunities of direct customer relationships - Part one
In this 3-part series, we will discuss how businesses can better connect with their customers, build successful direct relationships, and set the stage for growth and long-term, predictable recurring revenue.
The three parts are:
Part one: Leveraging the Direct Customer Relationship Flywheel

Part two: Choosing among three models for building direct customer relationships

Part three: Understanding habitual and deliberate consumer decision behaviour

 
Part One: Leveraging the Direct Customer Relationship Flywheel
The current ongoing economic uncertainty, following massive disruption from COVID, has caused increased agility among consumers in how they shop and make decisions. However, the same agility, adaptation and response to consumer changes have not been seen among businesses.
Given these market conditions, the bottom line, along with net-revenue growth management, has come even more intensely into focus. As companies tend to gain more net revenue from repeat purchases or recurring business than they do from new business, brands are very intentional in their strategies for acquiring and keeping customers. From a net revenue perspective, they aim to create a stream of recurring revenue from customers.
Traditional strategies to stimulate repeat buying include price discounts, high customer service levels, increasing brand value and brand loyalty, stimulating habitual behaviour, and buying prime retail shelf space. These strategies are still useful, but many can be difficult to measure or track their direct impact.
Brands have focused on deepening customer relationships for generations. But today's digitally-enabled direct customer relationship models are different. Technology now makes it feasible to have regular, personalised interactions with each individual customer and at scale.
One way to do that is to use a business model that allows you to capture, assess and optimise the direct impact of your business strategy and execution. It is based on creating and managing direct customer relationships.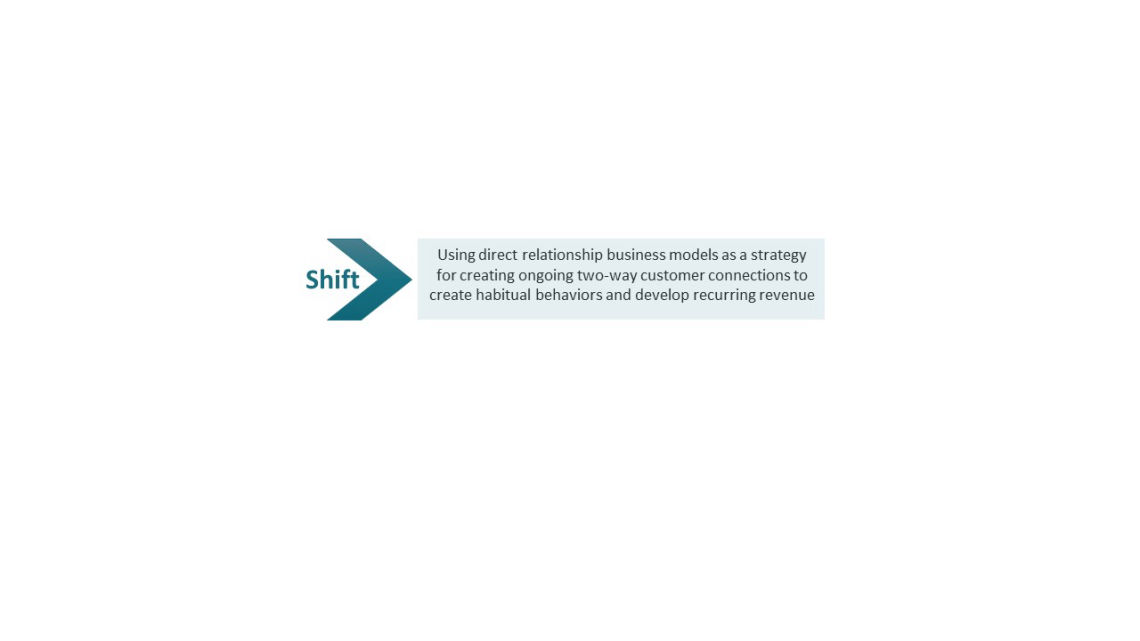 The Direct Customer Relationship Flywheel
There is a connected set of business model characteristics associated with direct customer relationship business models. They are individually important for your brand's success, and together they form a synergistic basis for a long-term strategy. Together, they can lead to increased repeat business and customer lifetime value. And they can create predictable, ongoing revenue streams.
The following diagram can help you understand how these attributes are linked and can build on each other to deliver the benefits described above.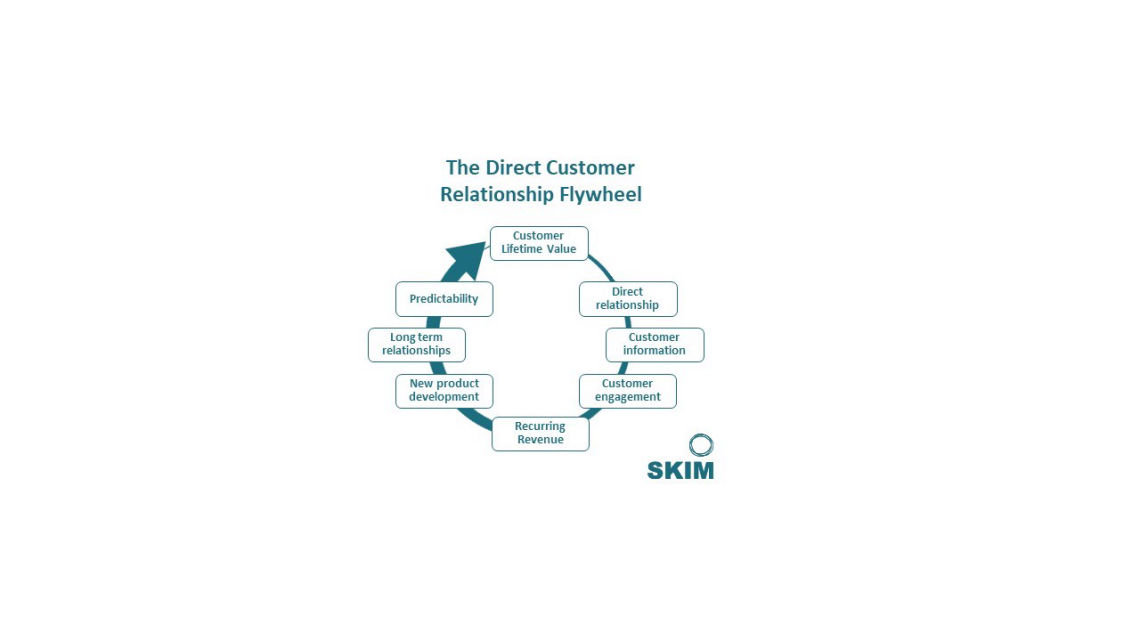 Two growing business needs are driving interest in the flywheel effect: the need for strong Net Revenue Growth Management and the need for better information about customers to more efficiently tailor marketing, pricing and new product development efforts.
Consumers are embracing direct relationships with brands
The good news is, direct relationships can benefit your customers as much as they benefit your business.
Traditionally, the benefits of direct relationship models have been viewed as skewed to the company side. However, in recent years, companies have added more benefits for consumers, who are now enthusiastically recognising the value of membership and loyalty programs. Participation in one or more of these models is widespread, with more than 8 in 10 US adults paying for at least one retail membership service, according to an April 2022 survey by Bizrate Insights.
During COVID restrictions, the attraction of subscriptions for home delivery of replenishment products and the curation of discovery and entertainment products grew substantially.
SKIM recently uncovered insights about subscription use, attitudes, and expectations with 16,000 consumer interviews in five countries. Our research shows that customers are motivated by convenience and value, and these benefits are the primary reasons they sign up for direct relationship programs.
We also learned that a major barrier has declined for consumers considering a direct relationship: the friction consumers experience related to cancelling and service modification. Companies have made improvements across all types of digitally-enabled service models and made it easier to switch, cancel or modify contractual relationships with customers.
There has also been growing regulatory pressure to reduce the barriers to cancelling or changing the relationship, including the recent EU decision for Amazon Prime to make it easier to cancel their membership plan.
Direct customer relationships: the benefits for brands
The following benefits will help make your business more prepared for new trends and changes in the marketplace.
Access to information about customers and their preferences.  When customers sign up for your programs, they willingly and intentionally provide you with information about themselves and their wants and needs. You can use that information to improve your product/service offerings, customer experience, and marketing strategy. Along with these reliable and valuable details, you also get permission to contact your customers directly.  In the wake of GDPR and the rise of privacy regulations, this alone is a strong motivator for companies to consider the adoption of a direct customer relationship model.
Greater customer engagement. Imagine this: with an ongoing direct relationship, you have built-in reasons to interact with customers, and they actually want to hear from and engage with you!
Better strategic decisions. With access to reliable intelligence about what your customers want, you are better equipped to make the right decisions about pricing, ongoing product/service development and your product portfolio mix.
More loyal customers. As you improve your offerings and align them with customer preferences, your customers are more likely to stay loyal. Also, the commitments they make to your programs may make it less likely that they will be open to offers from your competitors. (More about this in Part Three.)
Recurring and predictable revenue streams. With direct customer relationship models, you get built-in recurring revenue from customers, and you can make more accurate forecasts of future revenue.
Higher customer lifetime value. The combination of recurring revenue streams and the ability to offer new and better experiences to your customers helps to boost the lifetime value you can expect from each customer.
Next
In Part Two we will discuss the three primary direct customer relationship, business models. And in Part Three, we will outline a framework for understanding how consumers are thinking and acting.
Founder and Chairman at SKIM
Dirk Huisman is the founder and chairman of SKIM Holding. Dirk is a thought leader in advanced market research methodologies, a specialist in conjoint analysis and related methods, and a recognized advocate of these methods in the market research world. In addition to developing SKIM into a leading global insights agency, he was involved in development of market research organizations MOA and ESOMAR, and has published over 30 papers on pricing, choice and decision behavior, means end, product development, future of market research, and conjoint analysis. He is known for his critical viewpoint on the role of market research in business over time. You can contact Dirk at D.Huisman@skimgroup.com
Mike Mabey is VP, SKIM. He focuses on strategy and competition in three areas: consumer journeys, subscription channel behavior and digital commerce. Based in Atlanta, he leads SKIM's global subscription practice. You can contact Mike at m.mabey@skimgroup.com
Article series
The opportunities of direct customer relationships
The opportunities of direct customer relationships - Part one