The evolution of electric vehicles
Dan Hall, Vice President of Auto Pacific provides his powerful perspective on the impact and evolution of electric vehicles (EV) on the automotive industry.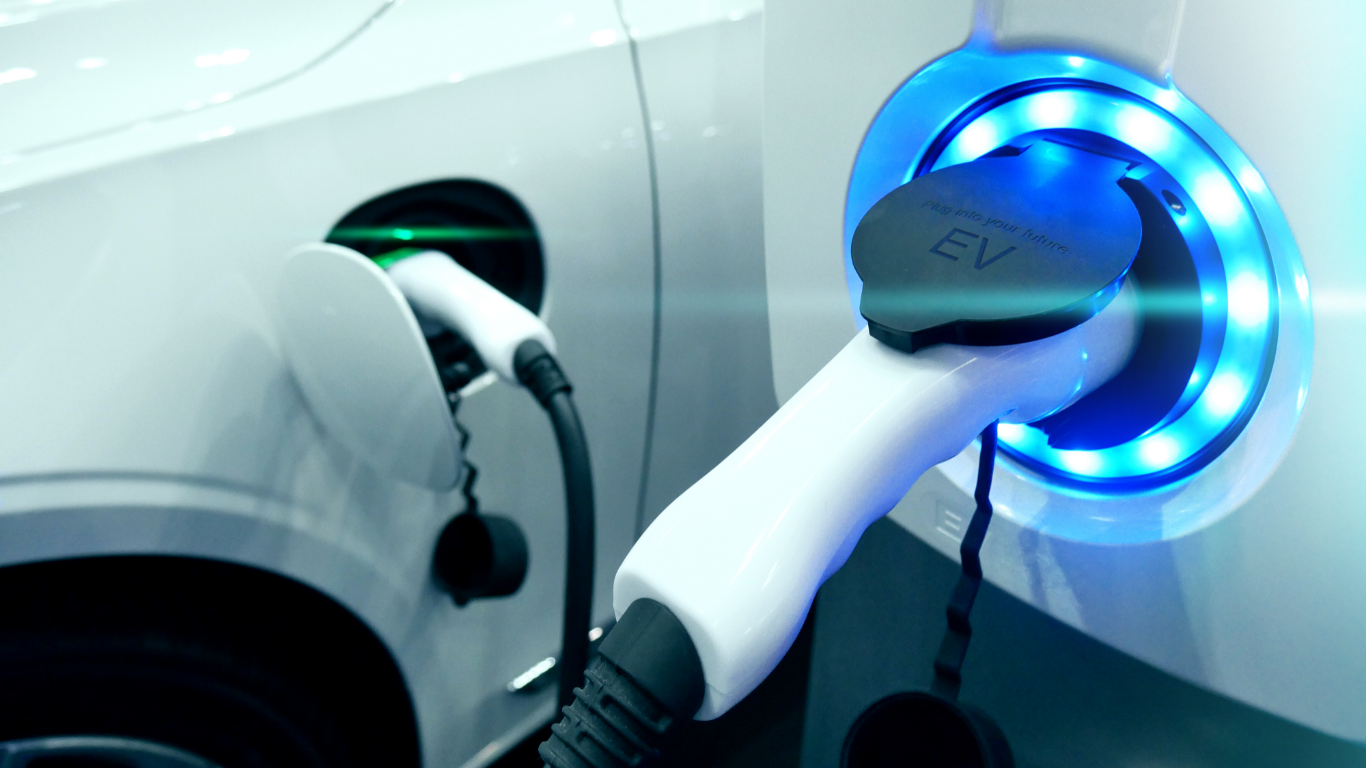 Article series
The evolution of electric vehicles
The Insight250 spotlights and celebrates 250 of the world's premier leaders and innovators in market research, consumer insights and data-driven marketing. The inaugural list was revealed this April and created renewed excitement across the industry whilst strengthening the connectivity of the market research community. 
With so many exceptional professionals named to the Insight250 it seems fitting to tap into their expertise and unique perspectives across an array of topics. This weekly series does just that; inquiring about the expert perspectives of many of these individuals in a series of short topical features.  
This edition features a longstanding expert in the automotive industry. Dan Hall serves as Vice President of Auto Pacific, a future-oriented automotive marketing and product-consulting firm that publishes a wide variety of syndicated studies on the industry. Dan provides his powerful perspective on the impact and evolution of electric vehicles (EV) on the automotive industry. 
Although EVs share is increasing worldwide, it's still rather small. Can consumer demand support the influx of EV models to market? 
"In the US, we have been measuring the demand for electric vehicle (EV) powertrains for several years. After languishing at less than 3% for several years, it has jumped in the past few years to about 9%. This is largely due to the media attention that has focused mostly on Tesla.  In addition, Tesla's Model 3 has brought luxury EVs to a more affordable level.  

"While this demand is moving in a positive direction, the number of EV models in the US market will jump from about 20 today to more than 140 by 2026. Consumers will have many options, which is a good thing. For manufacturers, the competition will be stiff.  Most models will likely not sell in reasonable volumes to be profitable." 

Dan Hall
EV growth seems to be directly correlated to charging infrastructure accessibility. Where do you see the infrastructure over the next five years? 
"The public charging infrastructure is not only insufficient in size, but also simplicity. Each charging network has its own prices, charger types, and speeds. Most require accounts to use them. Each different supplier uses a unique smartphone app to pay for filling up. The US has a long way to go until it is as simple, and easy to use as a standard gasoline pump. Tesla's significant head start in its network creates convenience for Tesla owners today and helps sell new Tesla's to buyers worried about range."

Dan Hall
According to Automotive News, the US EV market share increased from 1.5 percent to 2.5 percent over the past 12 months. What do you attribute as the major driver of this increase? Who is the typical EV owner today? 
"Tesla's market share has been about 80% of all EVs. The increase in EV penetration on the US market has come mostly from Tesla's more-affordable Model 3 sedan and Model Y SUV. 

"At its most simplistic level, today's buyers can be broken into two groups. First, Tesla owners must have the economic ability to spend more than $50,000 on a vehicle. They tend to be younger in age and influenced by the vehicle's technology. In the second group, we see owners of vehicles like the Chevrolet Bolt and Nissan Leaf. These buyers are older, have a lower income level and were more influenced by the deal that they could get acquiring their vehicle."

Dan Hall
With major production issues impacting the entire automotive industry, how do you see this affecting EV growth? 
"Of course today the microchip shortage has been a real burden on many industries. All vehicles use microchips throughout their architecture. To make matters worse, unlike computer manufacturers who buy chips directly from chip makers, automobile manufacturers use a network of many suppliers for different vehicle components. Supply chain visibility is extremely complex when you consider that there could be 10 levels between a specific microchip and a completed vehicle. Chip lead times are often six months in a normal market. Until the supply of chips is restored, vehicles of all types, EV and internal combustion, will be adversely affected. - likely until 2023."

Dan Hall
Innovation is a major driver of automotive growth, what types of developments do you anticipate will emerge to attract future EV owners? 
"We forecast the greatest future growth in powertrains to be from hybrid electric vehicles rather than from pure EVs. Hybrids have become inexpensive to produce and do not require any change in habits on the part of their owners. EVs still require a change of habits. Charging requires planning, especially by anyone who does not have a charging setup at home. 

"Some of the things we are seeing involve giving buyers other options while charging, like watching a movie or shopping using the onboard screen. 

"Longer term reduction in battery sizes and charging speeds will do the most to minimise the behaviour change that buyers must adopt to own an EV. Think of the large cell phones of 30 years ago, like the Motorola "Brick." Today, we can take calls from Apple watches. While moving a car requires much more electric power, the changes we have seen in even the past five years have been amazing." 

Dan Hall
HOT TOPIC
Sustainability & EV: What role do you see EVs playing in driving nations to attain sustainability? 
"This is a tough one, because sustainability depends upon how one creates the energy used. An EV that was charged on an electric grid that is supplied by coal has a different carbon footprint than one charged from solar or wind. 

"Battery life-cycle is also an issue. Thankfully, lithium-ion batteries can be recycled. However, it has been estimated that less than five percent of lithium-ion batteries in the US are actually recycled. Most are likely in old, unused cell phones in kitchen drawers. Many consumers are not even aware of this need. If sustainability is a serious goal, the automobile industry is going to need a solid plan for the reuse or recycling of the much larger batteries that EVs use."

Dan Hall
Top-Tip
Much attention has focused on the tipping point of the operating costs of EVs as they compare to traditional gasoline vehicles. Perhaps more important, research into consumer adoption of EVs needs to focus on solutions to minimize the behavioral changes that are currently required to own and operate an EV.  Once consumers feel that an EV will fit into their current lifestyles, then adoption will rise.

Dan Hall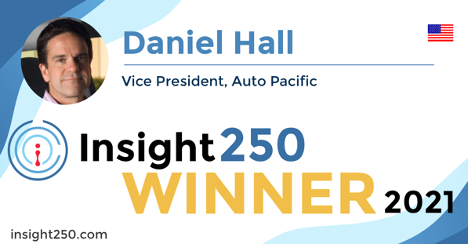 Dan Hall drives value to AutoPacific clients by combining robust market research techniques, AutoPacific's industry experience and client objectives. Since joining AutoPacific in 2000, Dan has designed and managed numerous custom research projects, and plays a key role in the design and analysis of AutoPacific's annual New Vehicle Satisfaction Study. He has moderated expert groups, one-on-one interviews, ethnographies, and consumer discussions. Dan is a regular guest lecturer at Art Center's transportation school in Pasadena. In addition he has lectured at Clemson University International Center for Automotive Research, and served on Panels for The Specialty Equipment Market Association and CALSTART. He has a bachelor's degree in economics from UCLA and an MBA from Pepperdine University.
Senior Strategic Advisor at mTab, CEO at Insight250, Group President at Behaviorally
Crispin Beale is a marketing, data and customer experience expert. Crispin spent over a decade on the Executive Management Board of Chime Communications as Group CEO of leading brands such as Opinion Leader, Brand Democracy, Facts International and Watermelon. Prior to this Crispin held senior marketing and insight roles at BT, Royal Mail Group and Dixons. Crispin originally qualified as a chartered accountant and moved into management consultancy with Coopers & Lybrand (PwC). Crispin has been a Board Director (and Chairman) of the MRS for c15 years and UK ESOMAR Representative for c10 years. As well as being CEO of Insight250, Crispin is currently Group President of Behaviorally with responsibility for the client and commercial teams globally and the Senior Strategic Advisor at mTab.
Article series
The evolution of electric vehicles