The judge's perspective - part 2
Crispin sits down with several Insights250 judges to get their thoughts and perspectives on a few different topics around the award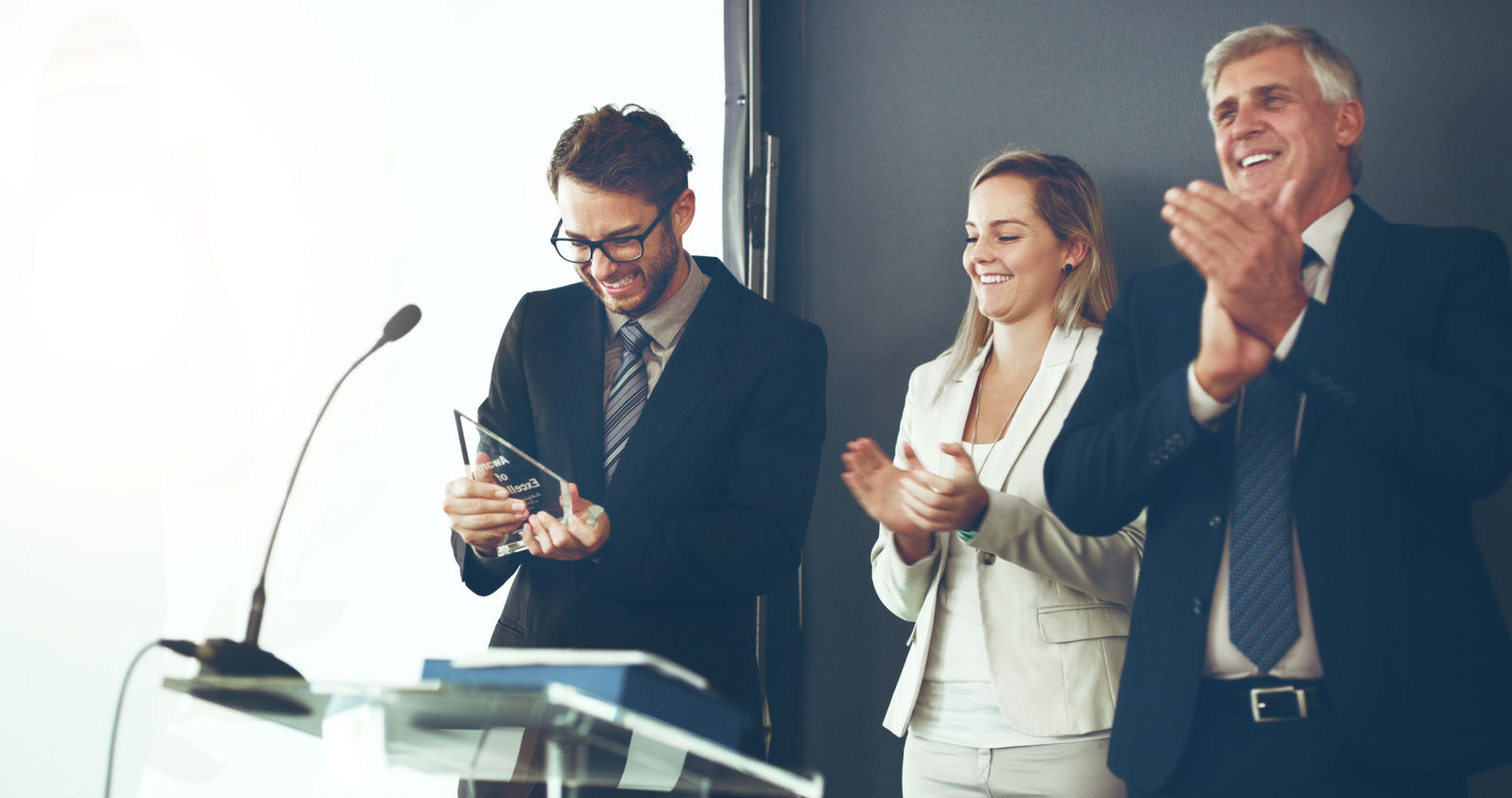 Article series
The judge's perspective - part 2
Last month, over 30 leading professionals were named to the panel of judges for the 2022 edition of the Insight250 awards. The awards honour leaders and innovators in market research, consumer insights and data-driven marketing. These judges come from 16 different nations across six continents. They represent academia, enterprises, agencies, and associations, with approximately one third previously receiving the Insight250 award along with honorees from Significant Insights' 30 Under 30 list and Market Research Society's Research Heroes list. The panel will be chaired by Mark Langsford, CEO of mTab, with Kristin Luck, ESOMAR president, as vice-chair. 
Given these judges' diverse experience and insight, I wanted to sit down with several of them to get their thoughts and perspectives on a few different topics around the Insight250. Following on from last week's article where I spoke to a selection of judges, this feature includes thoughts from Seyi Adeoye, CEO, Pierrine Consulting (Nigeria), Michael Bereton, Executive in Residence, Michigan State University (United States), Mitali Chowhan, Director General, The Market Research Society of India, Kudzai Guvi, Senior Research & Insights Lead, Standard Bank Group (South Africa), Ande Milinyte, Senior Research Manager, Opinium (United Kingdom), Adrian Terron, Vice President of Corporate Brand & Marketing, Tata Group (India) and Grace Yu, Senior Marketing Leader - Research & Insight, ANZ Bank (Australia). 
These experts provide their thoughts on a few key topics as they prepare to start reviewing applications for the Insight250. As a reminder, nominations remain open until the 28th of February and can be submitted at insight250.com. 
The Insight250 celebrates innovation and leadership. What do you find are the most important individual characteristics that drive success with these traits? 

"To be someone that exemplifies innovation and leadership, it is important to be knowledgeable, fearlessly curious, enthusiastic about future possibilities via pushing the envelope and value collaboration. These will be the success enablers."

Seyi Adeoye
"When it comes to leadership, I think it's about combining three key traits: awareness, empathy and communication. Having awareness is an important starting point. It combines being aware of your vision, having self-awareness and keeping a finger on the pulse of your team, your organisation and the broader industry. Secondly, empathy is a crucial skill for leaders who need to listen and understand, identify people's strengths and weaknesses, and be inclusive. It all ties together through effective communication, with an effective leader bringing people together by communicating the shared vision, defining clear goals, and inspiring and empowering people to work towards them while ensuring their input is valued and recognised. 

"From the perspective of achieving success with innovation, I think it all starts with a sense of curiosity. You have to be unafraid to ask questions, even if they're difficult ones, to (gently) challenge existing practices and beliefs, and certainly to challenge yourself – I truly believe that is the catalyst for innovation. While curiosity kickstarts innovation, it's also important to constantly reflect on your ideas and allow them to evolve, taking a flexible approach instead of fixating on a specific idea. It's also crucial that an innovator sets clear goals and is result-oriented, as ideas alone won't necessarily produce an innovative outcome. Finally, I think a true innovator is resilient: they are brave and open to challenges while being aware of their weaknesses and accepting where they might need to ask for help. I think someone who masters these traits maximises their chances of success."

Ande Milinyte
"Without the humility to learn and the gumption to take calculated risks, there can be no innovation. Equally, the ability to persuade and be persuaded as you take

people towards a future that is yet to materialise, are indispensable attributes."

Adrian Terron
"To me, true Innovation requires a concerted connectedness to your audience.  Lots of people come up with lots of creative ideas, but truly understanding the transformation underway in your market, and then tailoring those creative ideas to the market's forward needs, produces differentiated Innovation."

Michael Bereton
 "Superior left brain as well as right-brain skills – inquisitive disruptive thinking coupled with extremely logical judgment. Embracing change – a path to great insight needs to be agile and nimble to keep up with shifts in the business environment and ways-of-working."

Mitali Chowhan
"I think for me courage, humility and vision are key individual characteristics that drive success with these traits. 

"Courage has to do with delving into new ways of doing things that assumes taking calculated risks in conducting the project. One cannot assume that just because it has worked in the past, it will continue to work in the future, especially where continuous change is ever-present. Covid forced us to work differently, highlighting the benefits of doing things differently. Courageous leadership has to do with being open-minded and willing to iterate toward new processes or methodologies to achieve the end goal. 

"Humility is concerned with individuals being open and willing to quickly accept that the current trajectory, be it a methodology or research hypothesis, needs alteration. It has to do with quickly adapting to the changes occurring around us. One simply needs to recall how we all had to adapt across numerous dimensions when Covid became a "permanent" presence. It also involves being comfortable with uncertainty and ambiguity, which requires one to do things differently without that standard template you have become familiar with or comfortable with. 

"Finally, vision stands for keeping in mind the primary objective, the reason why we are doing what we have set out to do. In doing so, it makes it easier to be open to the possibility of various options that are inspired to achieve the vision."

Kudzai Guvi
"Discover paradigm shifts and reveal the implication of these shifts to business and insight industry. Re-imagine solutions beyond traditional framework, tools, methodology and sources to capitalise on emerging trends. Recognise and role-model that the insight can come from anywhere."

Grace Yu
As a Judge, what are some of the top dimensions you are looking for in an Insight250 Winner?
"An Insight250 Winner stands out from the pack and isn't focussed on business metrics alone, but making the industry better with their quality of work, time and focus."

Mitali Chowhan
"Not surprisingly, those same traits that I highlighted in the previous question are some of the top dimensions I am looking for in an Insight250 Winner. However, I think that while courage, humility and vision are key, ensuring simplicity throughout the process is essential. This ranges from sharing your idea with colleagues and stakeholders in a clear and succinct manner to the actual implementation and processes involved. Not only does simplicity throughout various parts of the process drive success, but it also ensures stakeholders' sustenance and adoption of the innovation. This, therefore, means that innovation and leadership can originate from any part of the globe, which is what I am looking forward to as a judge."

Kudzai Guvi
"I look for people who are excited by ideas that push the boundaries of how we do things today, as well as 'why' we do the things we do. The ability to rethink received wisdom and get others excited about it, too, is something I keep an eye out for. If you can energise others to innovate along with you, you will be on my list."

Adrian Terron
"Like my fellow judges, I will be looking at a wide range of dimensions, looking for someone who is a complete package of excellent professional credentials and accomplishments, contributions to publications, and sustained involvement in industry. But what will really set nominees apart for me will be evidence of using insights and innovation to enact change and make society better. I'm interested to see how nominees have demonstrated leadership when it comes to diversity & inclusion, sustainability, development and wellbeing, among other societal aspects. I'm looking for people who step beyond innovation for innovation's sake – I am excited to learn how it's been applied to better insights and the broader industry, whether that's in their day-to-day, in any thought leadership they have published, or through sharing insights in conferences or publications."

Ande Milinyte
"Any of the following: contribution to nurturing the growth of the insight industry. Impact to drive business outcome or/and societal improvement. Courage to explore new territories of insight sources or/and solutions."

Grace Yu
 "Personally, I will be looking out for demonstrable passion for what they do and investment made in growing relevance and visibility for our industry amongst stakeholders within their region. An Insight250 winner will be that person that is respected and celebrated for their forward-thinking contributions to the overall growth of our industry."

Seyi Adeoye
Thank you all for sharing your views. This is another fantastic set of insights and perspectives on what is driving the selection process for just a few judges for the 2022 Insight250. If you have a nominee (including yourself) who is an exceptional leader or innovator in market research, consumer insights or data-driven marketing, we invite you to submit your nomination at insight250.com by the end of this month (February 2022).
Senior Strategic Advisor at mTab, CEO at Insight250, Group President at Behaviorally
Crispin Beale is a marketing, data and customer experience expert. Crispin spent over a decade on the Executive Management Board of Chime Communications as Group CEO of leading brands such as Opinion Leader, Brand Democracy, Facts International and Watermelon. Prior to this Crispin held senior marketing and insight roles at BT, Royal Mail Group and Dixons. Crispin originally qualified as a chartered accountant and moved into management consultancy with Coopers & Lybrand (PwC). Crispin has been a Board Director (and Chairman) of the MRS for c15 years and UK ESOMAR Representative for c10 years. As well as being CEO of Insight250, Crispin is currently Group President of Behaviorally with responsibility for the client and commercial teams globally and the Senior Strategic Advisor at mTab.
Article series
The judge's perspective - part 2