Partners for life
The power of marketing and insights to increase consumer understanding.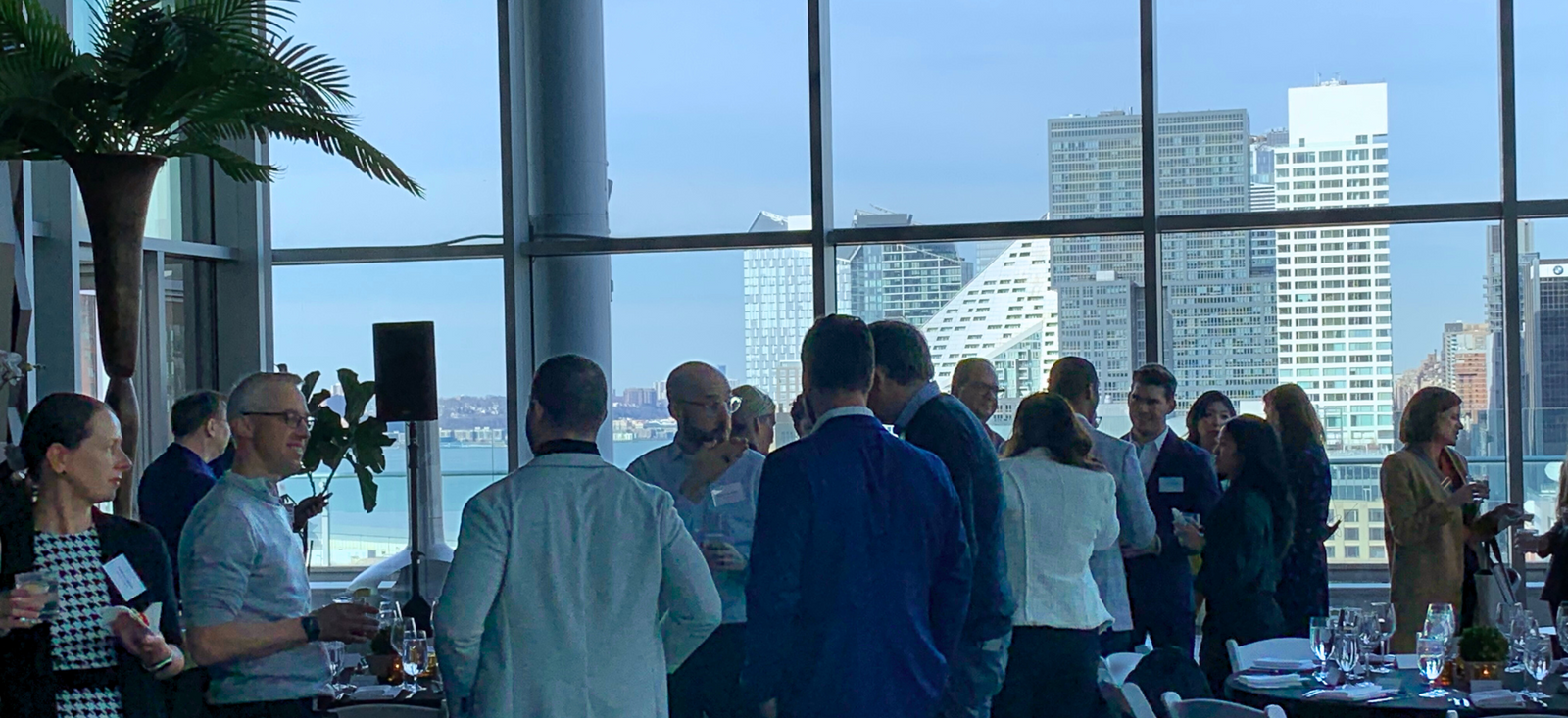 In March 2023, ESOMAR and Meltwater came together to trial a new concept where the marketing and insights departments from brands across New York City came together to learn from each other and exchange best practices. This fascinating discussion occurred at the beautiful Press Club, and Research World was invited to report on the panel discussion, which opened the event.
Phillip Denis, CRO at Meltwater, moderated the panel discussion. He was joined by Rose Jia, Head of Growth Marketing at Amazon Grocery, Garrett Albanesius, Director of Marketing & Customer Intelligence, Digital Insights at Ralph Lauren and Cherie Leonard, Director of North American Insights at Colgate Palmolive. 
How has the ability to understand your consumer evolved over the past few years?
The panel was asked how the ability to understand consumers has evolved over the past few years.
Everyone agreed that no company needs more data. There is more data available to marketers and researchers than ever before. However, the excess of data has not necessarily made it easier to glean insights. Post-pandemic, there is not only qualitative and quantitive data available to companies but also a large amount of behavioural data, including social media listening at a scale never seen before. The issue is finding the context for all this rich information so that insights can be generated.
This context needs to be far deeper and more far-reaching than before and include areas such as culture and the creation of cultural insights. 
The panel discussed the plethora of social media platforms generating a lot of the data and agreed that these platforms change, evolve, come and go, and as such, the tools used to generate the insights from the data need to be social media platform agnostic and focus on the 'why' behind the data. There is almost no need to ask traditional research questions in many cases, but the 'why' is where the real insights lie.
Why is it essential to drive growth, and why is marketing the most significant growth driver? How do we do that during a recession?
It was widely agreed that investing in marketing during an economic downturn is key to long-term success. Marketing should not be seen as a cost but as an investment in the future used to increase a company's customer base and increase consumer spending even in a recession.
Research by Bain & Company conducted in the years after the 1991 recession was referred to. This fascinating study shows how continued, and even increased, investment in marketing through a recession has phenomenal implications long term. The opportunities created by the recession, both in innovation and marketing terms, can 'shuffle the deck' more than boom times can.
Critical to investment in marketing is the partnership between insights and marketing departments. By these two teams working closely together, real RoI can be tracked and understood during tough times. This creates an atmosphere of trust within companies and allows marketing to make it clear to CFOs and those making tough financial decisions to continue to invest in consumers through their marketing teams. 
What are the absolute fundamentals of a social insights program? What does a best-in-class social insights program look like?
The panel referred back to the previous discussion, pointing out that all tools have a cost and need to prove their value within the company using them.
In the same vein, it became apparent that social data is immense and needs creativity to prove its worth. One way to do this is to look at having a scalable path with the data starting with brand tracking and then sentiment versus competitive analysis, including questions such as "What is my company's brand sentiment vs my competitor?". The next step could be to start drilling down to understand areas, including categories, followed by campaign understanding. The next step could then be using social media data to supplement research data and, as a final step, using social media data to answer all business questions. This path may vary from company to company, but having a clear vision makes proving the RoI of the tools easier.
Again, the panel saw the need for the marketing and insights departments to work closely together to create a path and define the metrics for success. It was also clear to the panel that the insights department should be consulted on which tools could be the most beneficial.
Finally, it became apparent that data, social media and social media tools are only one component for the insights and marketing departments. Ultimately the person behind the data is what is important. Understanding the human motivation to create better value for consumers must be central and will ultimately generate the RoI that brands seek.
Senior Manager for New Business Development at ESOMAR
Angela has worked at ESOMAR since 2005 and has accumulated a great amount of knowledge and respect for the industry in that time.
A graduate of the University of the Witwatersrand with a Bachelors in English, she began her career in the healthcare industry, moving quickly into the retails and Manufacturing environment. She has lived on 3 continents in 4 countries which has afforded a 'citizen of the world' perspective to her current position.
Angela can help with all of your business development and marketing needs.