ESOMAR Congress 2023 Day Three - Taking Inspiration Home
Exploring the intricate landscape of AI and its effects on the insights sector, announcing our award-winning papers, plus more dancing - this time with a special performance to unveil our 2024 Congress location.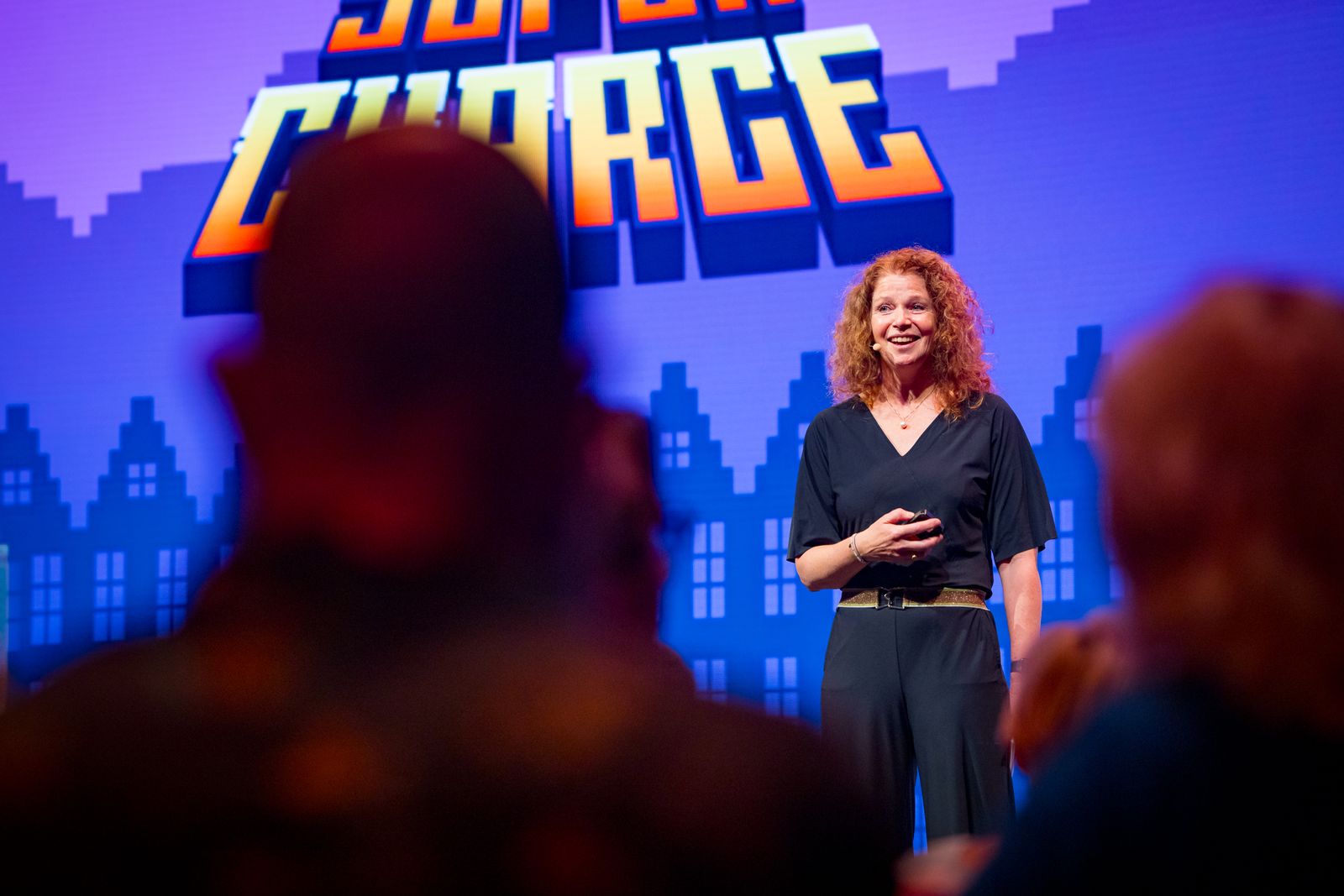 Article series
ESOMAR Congress 2023 Day Three - Taking Inspiration Home
Our faces hurt from laughing and smiling so much for the last few days. Our feet hurt from, you guessed it, too much dancing. In fact, our "dance theme" carried all the way to the end of the conference when the Greek dance troupe, Acropolis, came on stage to announce our 2024 location: Athens, Greece. (Members! Please check out our super early bird discount for Congress 2024 at 50% off regular registration for a limited time only.)
Now, back to the serious business of the programme. Whilst artificial intelligence was a clear theme throughout nearly all of our presentations, day three of Congress was packed with a number of sessions directly addressing the impact and importance of this technology on the future of research. We learned from Cisco about real-world ways to leverage unstructured data, AI, qualitative synthesis, and CX listening to create and audience models in an agile way, followed later in the morning by one of our most popular, standing-room-only talks about how to identify AI infiltration of surveys, presented by experts from Ipsos. 
The AI theme continued as Ipsos CEO Ben Page gave his keynote address, "Supercharged Research in a Polarised World: Will AI destroy us or free us?" and our closing keynote by Amelia Kallman, futurist and author, touched on several AI-driven, up-and-coming technologies and how people are using them in the business world. She said, "We are at the beginning of a technological renaissance", and we need to be ready to "supercharge" our careers and businesses for the weeks, months and years to come. 
Several more sessions captured our attention as the day carried on, addressing very interesting behavioural data and how building detailed personas can predict behaviour; a lively client-side panel featuring Microsoft, The Coca-Cola Company, Reckitt and Philips exploring challenges, opportunities and outdated habits in market research; and many more. 
We were also pleased to announce the winners of three more prestigious awards today. The competition for these awards is fierce, so a hearty congratulations to all the winners:
ESOMAR Best Paper of the Year
"Turning TikToks into Business Insight: How Colart learnt to engage new audiences"
Jatin Kuckreja - Colart 

Jeremy Hollow - Listen + Learn Research
ESOMAR Best Qualitative Paper - Peter Cooper Award 2023
"Growing Up Together: Redefining motherhood as a transformational journey, not a role"
Francky David - Nestlé

Nathalie Coste - Lovebrands
ESOMAR Congress Best Paper Award 2023
"Virtual Frontiers: Assessing the potential of the metaverse for qualitative research
Rupert Sinclair & Katrin Scheibert - Kadence International

Faye Soares - Dow Jones
You can check out a press release rounding up all our award winners for 2023 here. 
Thanks to everyone who made this amazing event possible. We can't wait to see you next year in Greece. Yamas!
Cofounder at Andre Marketing & Design
With more than 25 years in public relations and content development, Marie's experience spans a wide array of industries, from high-tech healthcare and data science to the performing arts and craft beverage. These days, she applies her skills almost exclusively in the exciting and diverse global market research and insights space. An expert in both traditional and new media outreach, Marie specialises in developing impactful strategies for creating and distributing client messages, content generation and building relationships.
Marie is a classically trained writer with both an undergraduate (BA, University of Oregon) and graduate degree (MA, Portland State University) in English Literature. She also holds a BA in Public Relations from the University of Oregon School of Journalism. A long-time animal welfare advocate, she loves being involved with organisations that make a difference in the lives of all creatures. She splits her time between Oregon and Baja with her husband, son and a (possibly) too-large pack of rescued dogs.
Article series
ESOMAR Congress 2023 Day Three - Taking Inspiration Home