Unleash the power of insights: Supercharge your future!
Ignite your knowledge and amplify your impact in the ever-evolving world of data and insights at this year's ESOMAR Congress in Amsterdam.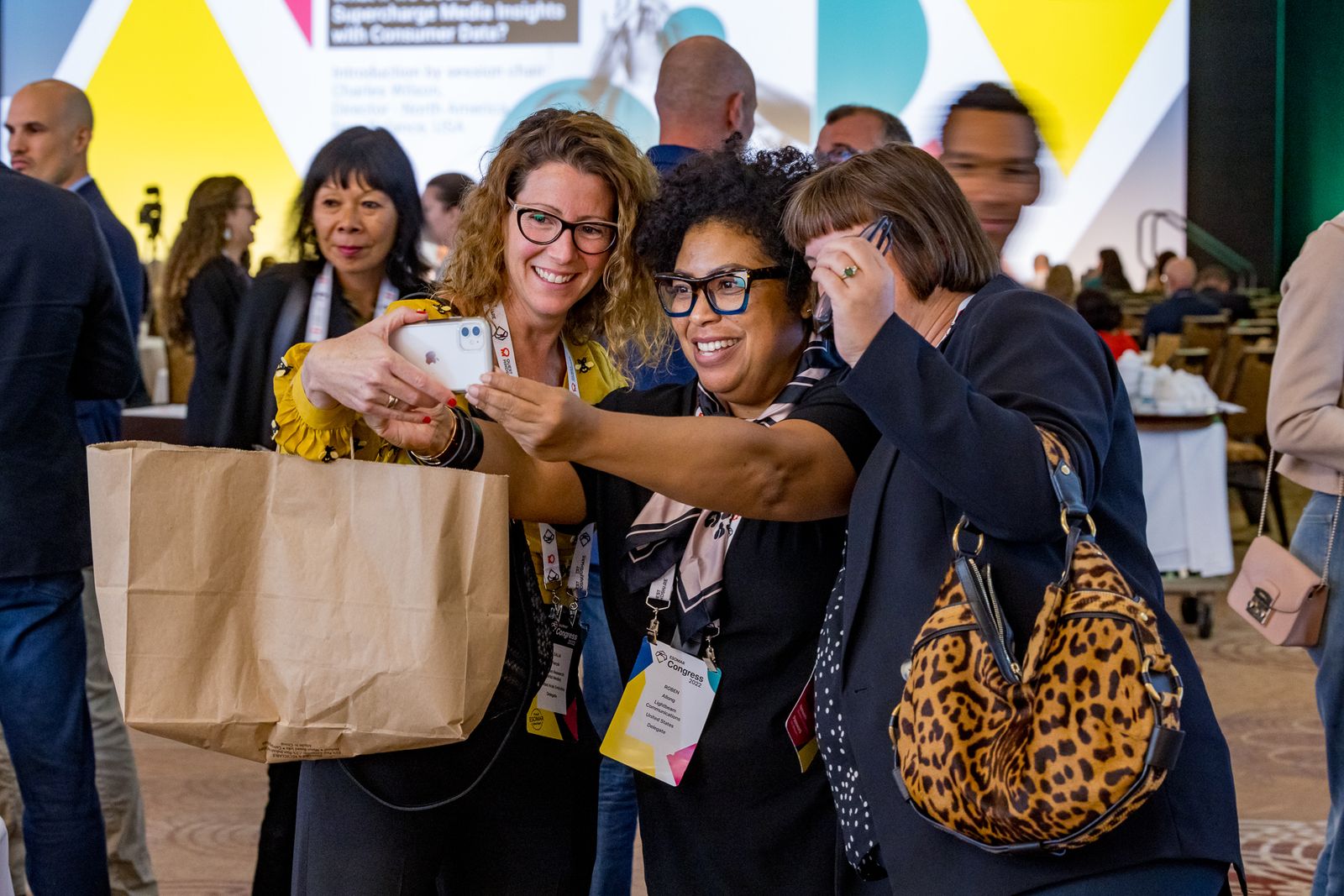 The ESOMAR 2023 Congress, the largest international event for the data and insights community worldwide, is back in Amsterdam! SUPERCHARGE yourself by reading the papers and joining Congress in September!
In 2017, we had our last ESOMAR Congress in Amsterdam with the theme "Visionary!". We reviewed taking gamification to the next level and discussed the potential of "shiny new tools" such as VR, AI, image mining, text analytics and IoT. Who could have imagined by 2023, only six years later, that the world would have changed so dramatically?! We lived through a pandemic, are facing geopolitical challenges, are impacted more and more by climate change, and inflation has never been this high since the 1980s in a large part of the world. As Justin Trudeau said in January 2018 at Davos: "Think about it: the pace of change has never been this fast, yet it will never be this slow again". Throughout these turbulent times, we as an insights industry have become more essential than ever. Our theme for the 2023 ESOMAR Congress Amsterdam, therefore, is SUPERCHARGE!
The speed and rate of change have never been higher. It took 75 years for the telephone to reach 50 million users; radio 38 years; television 13 years; internet four years; Facebook three-and-a-half years; Threads took only five days to reach 100 million users! 
Just like the movie "Back to the Future Part II" completely missed the rise of the mobile phone, in 2017, we could not have predicted the power of AI. Who could have predicted that generative artificial intelligence and Chat GPT could create new content, including audio, code, images, text, simulations and videos? Will this be a threat or opportunity for us as an insights industry? There has never been a more dynamic time for us; sensors and devices are collecting massive streams of data which are still largely untapped. Generative AI is changing the way we create insights and is accelerating the understanding of true human insights, leading to new opportunities to deliver even better-personalised experiences at scale.
ESOMAR supports the insights industry to be authentic, trusted and relevant, and the insights industry's relevancy is evolving and growing year-on-year. As a community of insight innovators, we are always looking for new ways to create insights, be even more data-driven and, at the same time, human-centric in order to stay relevant and even more impactful! Hence, as a programme committee, we felt it was important to create a programme that would be inspiring, challenging and innovative, all with the sole purpose of moving forward and supercharging all of you with the latest developments in our industry from all over the world, to increase our relevancy, impact and in the end deliver even better experiences to our end customers.
We received an incredible 282 speaking proposals from 47 countries—this is more than ESOMAR ever received for Congress! In comparison, the Edinburgh 2019 Congress attracted 200 outlines from 36 countries. The papers we have curated cover critical themes that are relevant for all of us, ranging from sustainability, inclusion and diversity to challenges we face as an industry and opportunities it can bring, like ChatGPT and the metaverse and so much more.
On day 1, we will prioritise people: how to create an immersive experience of the insights we created to drive impact in organisations and supercharge brands? How can research accelerate sustainability, and how can the role of data fuel human insights? Day 2 will supercharge you with empathy for the people we serve, challenging stereotypes, understanding Gen Z, innovating human-centric design, as well as how the metaverse can enable us to create deeper insights. On the last day of Congress, we will deep dive into generative AI and Chat GPT; will it be a super boost or a super burden for us as researchers? Further, we will discuss how by connecting data, we can supercharge our understanding of people. 
Throughout the programme, we will have inspiring keynotes and panel discussions debating the need to accelerate progress, embrace technological innovation and the ways to drive impact. Additionally, we will address the need to further strengthen our capabilities as insight professionals, as the big topics of our industry are asking for different skills from our people and the stakeholders we work with.
As our community gathers in September in the exciting city of Amsterdam, I am convinced we will once again experience the impact of meeting face-to-face, exchanging ideas, inspiring and learning from each other to leave re-energised and supercharged with new thoughts, ideas, experiences and knowledge. Thus, it only remains for me to say a big "thank you" to my fellow programme committee members for their hard work, energy, passion, thoughtfulness and spirit of collaboration throughout the process: Tony Costella, Ndeye Diagne, Barry Jennings, Jack Miles, Bianca Saldanha, Lyndall Spooner and Urpi Torrado. The way we teamed up as a committee, digesting, discussing and deciding on the content you will read here and see at Congress, has created the magic to bring together this "Super Charge" programme!  
A huge well done also to Rhiannon Bryant and the ESOMAR team for all the hard work involved in pulling the Congress together—thank you!
SUPERCHARGE yourself by reading the papers and joining us at Congress in September!