ESOMAR Congress 2023 - Supercharging through Day One
From dancing to diving into insights, the first day of our 2023 Congress energizes and enlightens our 1,100+ attendees from nearly 80 countries - setting the stage for two more days of captivating content and events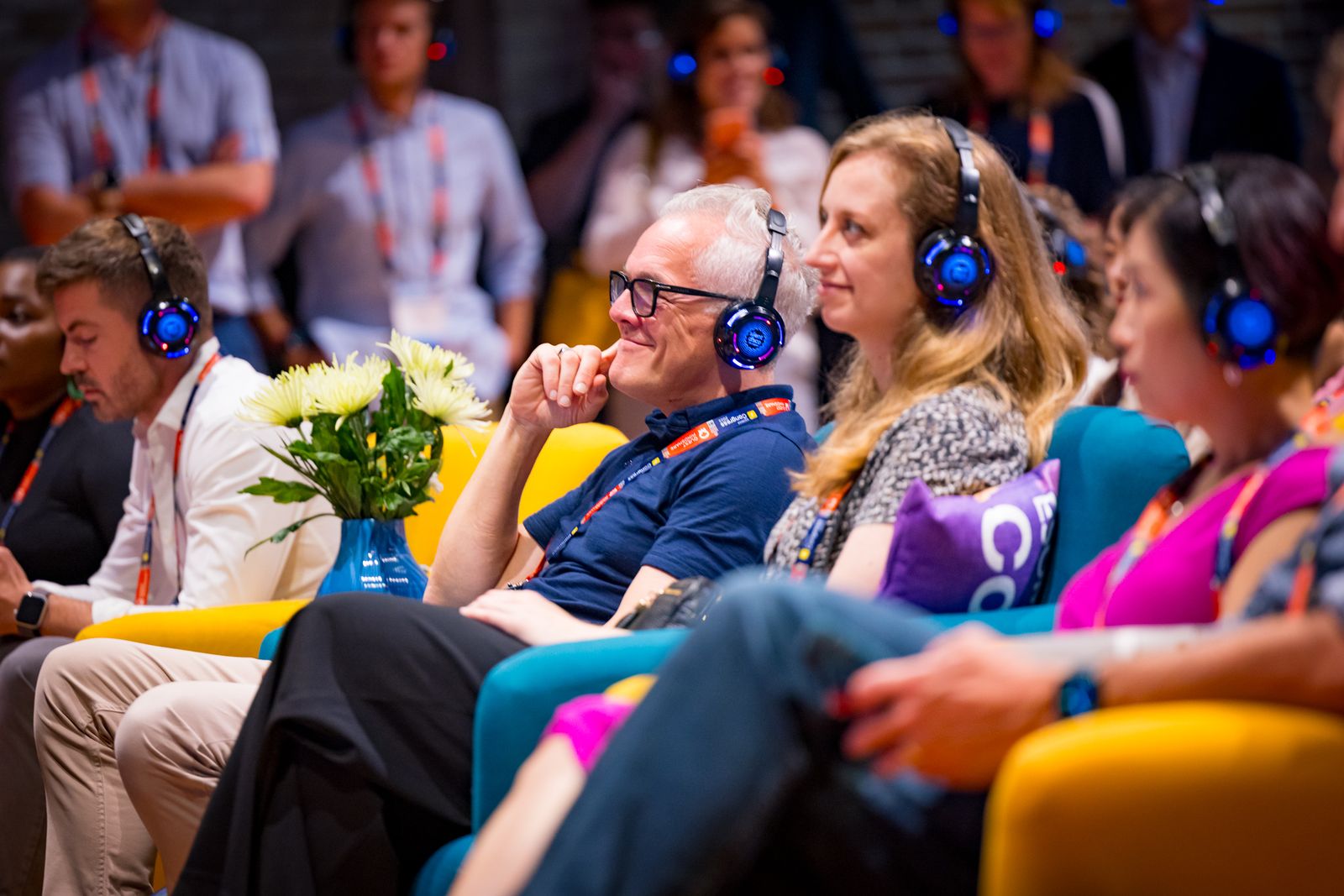 Article series
ESOMAR Congress 2023 - Supercharging through Day One
Livestreaming, podcasting, networking, exhibiting, presenting - oh my! There was a lot of action today in Amsterdam at the ESOMAR Congress 2023. We kicked off the day with a dance troupe providing an interpretive performance that spoke to the tension between technology and social connection  -  a theme that market researchers have definitely felt intensified in recent years. Our ESOMAR representatives from the Netherlands got us up and moving with a short history of Dutch music.
We also heard from the youngest generation of researchers, who did a fantastic job of pitching their innovative ideas in only 60 seconds each. We're excited to see who wins the competition (announcing tomorrow afternoon), as delegates were able to vote for their favourite pitch in the conference app. This year's competitors were: 
Emma Woodhead, Senior Insights Executive, Opinions, Ireland

Caryl Anne Marcelo, Associate Research Manager, Prestige Market Research Services Asia Inc, The Philippines

Jamila Erika De Leon, Research Manager, FastForward MR, The Philippines

Valere Demelier, Insights Analyst, Nepa, UK

Catherine Wertz, Senior Manager, SKIM, The Netherlands

Danny Bowles, Market & Insights Specialist, Bord Bia, the Irish Food Board, The Netherlands

Harita Rawat, Research Executive, Ipsos, India

Jack Tadman, Associate Director, Opinium Research, UK

Milica Kovac, New Business Development Manager, EyeSee, Serbia
Our first keynote of the conference was out of this world, as we welcomed Thorsten Fehr of the European Space Agency (ESA) to the stage with his talk "Taking the pulse of our planet from space." He asked the audience to consider a question: "What is supercharging me?" We concluded the morning's programme with "short stories" from all of our sponsors, including Virtual Incentives, Dynata, Premise, Quest Mindshare and SurveyMonkey, plus a message from the ESOMAR Foundation, our charitable arm.

There were too many presentations to cover in detail - running from three stages in total - but we did hear from some notable speakers from companies like Meta, Philips, Mondelez, PepsiCo, Heineken and many expert researchers talking about everything from innovative techniques for uncovering insights all the way to sustainability and from AI (of course) all the way to driving greater impact from data across organisations. 
One panel near the end of the day tackled some issues that many insights teams are grappling with across the board - salience and staying power. This super panel was composed of experts from De Beers, Haleon, Pearson and FlexMR (moderated by Keen as Mustard), talking about how to create insights-centric cultures across organisations that feed into informed decision-making. 
The last presentation on today's programme was a keynote address from Professor Jenni Romaniuk, Research Professor of Marketing and Associate Director, International, Ehrenberg-Bass Institute, Australia. She addressed ways in which companies can shake up the way they conduct brand measurement and improve their brand health tracking. 
We closed out our full-to-the-brim agenda with our Annual General Meeting for members and a special trip for the Heineken experience!
Cofounder at Andre Marketing & Design
With more than 25 years in public relations and content development, Marie's experience spans a wide array of industries, from high-tech healthcare and data science to the performing arts and craft beverage. These days, she applies her skills almost exclusively in the exciting and diverse global market research and insights space. An expert in both traditional and new media outreach, Marie specialises in developing impactful strategies for creating and distributing client messages, content generation and building relationships.
Marie is a classically trained writer with both an undergraduate (BA, University of Oregon) and graduate degree (MA, Portland State University) in English Literature. She also holds a BA in Public Relations from the University of Oregon School of Journalism. A long-time animal welfare advocate, she loves being involved with organisations that make a difference in the lives of all creatures. She splits her time between Oregon and Baja with her husband, son and a (possibly) too-large pack of rescued dogs.
Article series
ESOMAR Congress 2023 - Supercharging through Day One