AI, Sustainability, and shaping the Future of Insights through ESOMAR Congress 2023
The ESOMAR Congress 2023 brought together industry giants to discuss market research and analytics, focusing on AI, sustainability, and diverse research methodologies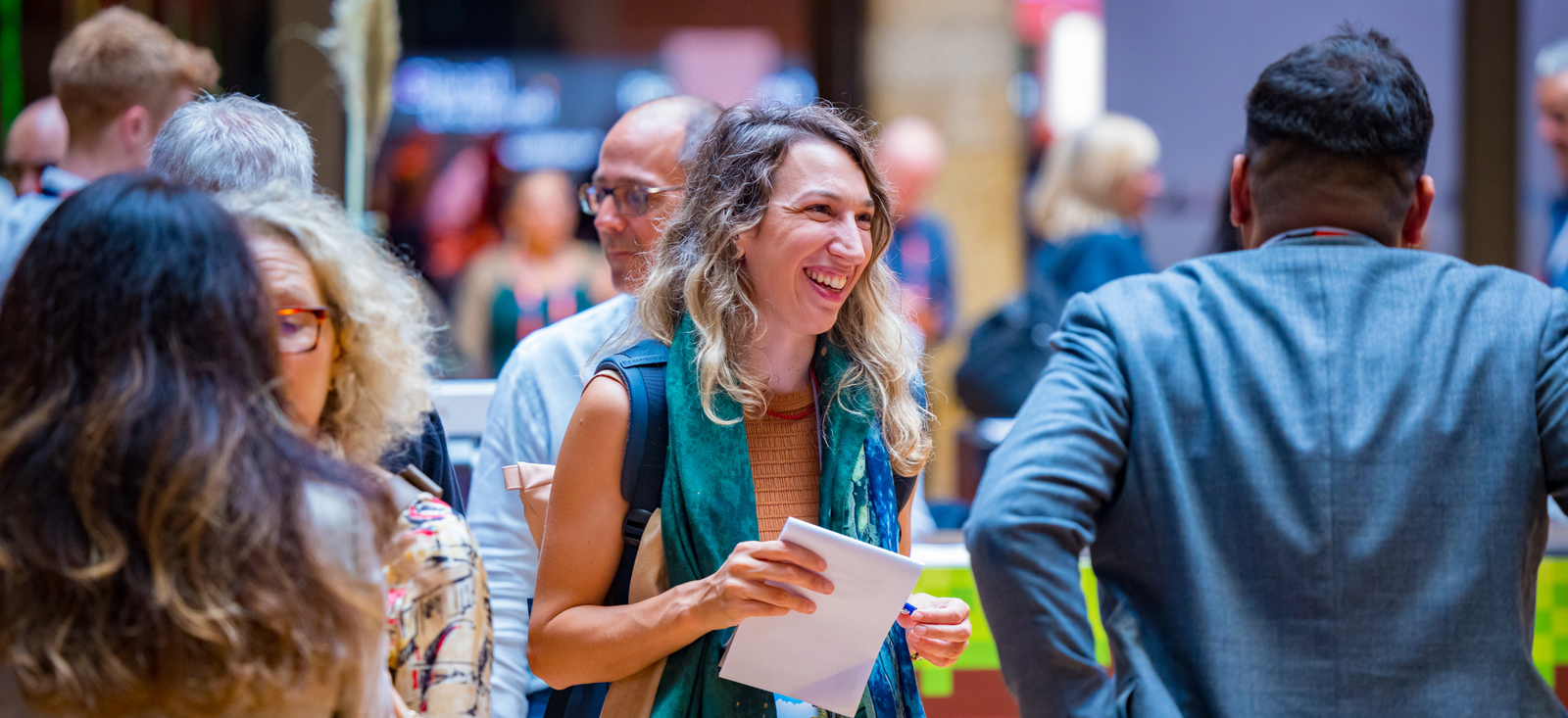 Article series
AI, Sustainability, and shaping the Future of Insights through ESOMAR Congress 2023
In recent years, the market research and analytics industry has undergone significant changes, part of them due to technological advancements and environmental concerns. Just a few weeks ago, I had the privilege of attending the ESOMAR Congress 2023. This event brought together some of the most prominent companies and industry leaders to discuss and analyse the latest trends, innovations, and challenges. Among the notable attendees were industry giants like L'Oréal, Nestlé, Philips, BBC, and New Balance, and the event was a landmark moment in providing opportunities for companies and clients to come together and share insights on the current state of the market research and analytics world.
One of the central themes that dominated the event was AI and sustainability, as well as topics related to empathy and human rights.
AI and the Power of Data
Presentations during the event revealed the remarkable strides made in leveraging AI for market research and analytics. Industry leaders took the stage to unveil how AI-powered algorithms are revolutionising data collection, analysis, and interpretation. The infusion of machine learning and natural language processing into market research methodologies enables companies to gain deeper insights into consumer behaviour, preferences, and trends.
For instance, L'Oréal demonstrated how AI-driven sentiment analysis tools and software applications are helping them understand customer feedback on their products in real time. Such insights empower companies to adapt swiftly, responding to customer needs and preferences with unprecedented agility.
On the other hand, other presentations highlighted the risks associated with AI data collection and storage, showing how this could negatively impact the most vulnerable members of society. A session titled "Bias, AI, and the ICC/ESOMAR code: Is a virtuous cycle possible?" led by the European Network Against Racism cast a spotlight on how AI could sometimes be misused to profile potential criminal behaviours among marginalised groups.
In summary, it's clear that AI holds the promise of transforming the insights industry, but it necessitates a prudent and morally sound approach. Finding the perfect equilibrium between innovation and ethical responsibility will play a pivotal role in guaranteeing AI's beneficial influence on both businesses and society at large.
Sustainability: an unavoidable Call to Action
The keynote address from the European Space Agency left an indelible mark, showcasing cutting-edge technology designed to collect vital Earth data. This data, focused on predicting natural disasters, monitoring surface and sea temperatures, tracking CO2 and NO2 emissions, and assessing sea-level rise, served as a poignant reminder of our collective responsibility to preserve our planet for current and future generations.
In response to the current environmental crisis, companies are intensifying their efforts to align business strategies with eco-friendly practices. Nevertheless, a research paper titled "Your attitude is not sustainable" prompted reflection on the importance of tailoring sustainability approaches to individual countries: economic and developmental factors play a pivotal role in determining the best strategies for each client, emphasising the need for personalised solutions.
Other thought-provoking presentations explored innovations like efficient transport systems to reduce carbon emissions (think high-speed rails and electric self-driving vehicles) and solutions to curb single-use plastic water bottle consumption by promoting the use of tap water for a better environment.
Evidently, we all share a collective responsibility to take the necessary action and devise solutions that cater to the broader community. Witnessing this concerted effort engenders a sense of optimism towards a sustainable and equitable future.
Diverse Research Methodologies
The event featured a wide array of research methods employed by different companies. These companies unveiled their inventive approaches to collecting and analysing data, ranging from traditional surveys and ethnography to social media sentiment analysis, audience measurement, and eye-tracking technology. Impressive was how these varied methodologies catered effectively to the research requirements of all attendees, delivering a complete understanding of people's behaviours and ultimately paving the way for the discovery of new insights and growth opportunities.
Overall, this shows the resilience and ingenuity of the insights industry. It reinforces the idea that pursuing knowledge is an ongoing journey, and there's always room for exploration and innovation.
Looking Ahead
As the event came to a close, attendees (myself included) left with a renewed sense of purpose and a commitment to driving positive change in the field of market research and analytics. The invaluable lessons learned and the connections forged during those three supercharged days will undoubtedly shape the future of our industry. As part of ESOMAR, we remain dedicated to monitoring these changes and sharing our findings in our annual (and more) reports.
Market Intelligence Analyst at ESOMAR
Lilas is Italian with Syrian origins and studied Economics and Finance in Padova and did an internship next to her studies at Generali. She was, amongst other activities, responsible for qualitative and quantitative data research, its visualisation, simulation models, and preparing data for presentations to internal and external stakeholders. 
She got married and immediately after moved to the Netherlands in December 2021, and worked as Strategy Analyst at Varian for 6 months.
She joined ESOMAR in March 2023, where since then, she has been responsible for developing the different reports and studies regularly published by ESOMAR's Intelligence Unit and aggregating materials (such as bundles of academic articles, case studies and videos), internal and/or external, that support the role of ESOMAR as a thought leader that represents the data, analytics and insights industry.
Article series
AI, Sustainability, and shaping the Future of Insights through ESOMAR Congress 2023