Technology's impact on innovation and leadership
Two leaders in the market research space with a strong technology focus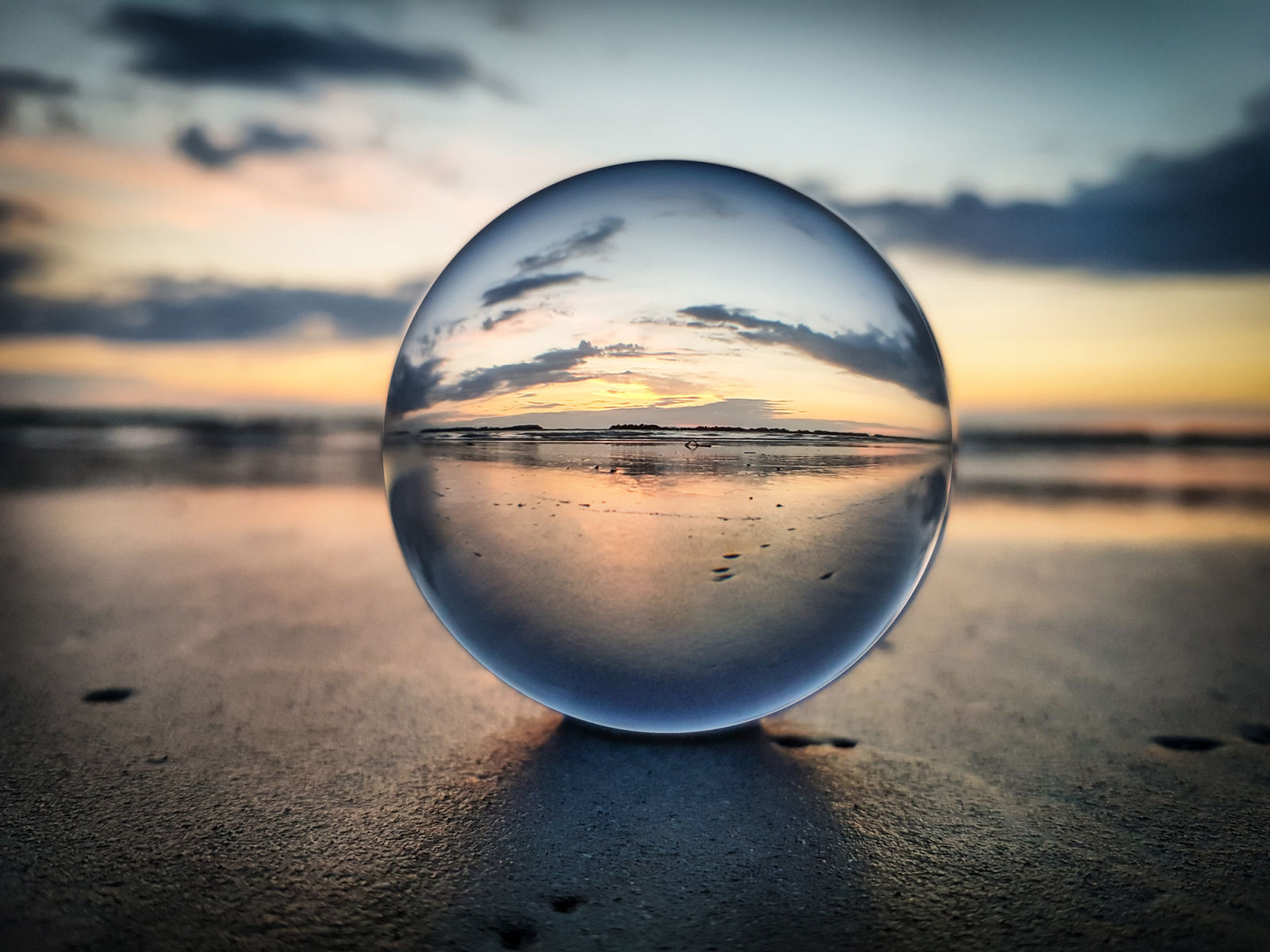 The Insight250 spotlights and celebrates 250 of the world's premier leaders and innovators in market research, consumer insights, and data-driven marketing. The inaugural list was revealed last April and created renewed excitement across the industry whilst strengthening the connectivity of the market research community. 
With so many exceptional professionals named to the Insight250, it seems fitting to tap into their expertise and unique perspectives across an array of topics. This weekly series does just that; inquiring about the expert perspectives of many of these individuals in a series of short topical features.  
This edition features two leaders in the market research space with strong technology focuses on the industry. Ed Clarke serves as Market Research Director at Microsoft, leading the commercial research team that provides research support for go-to-market strategies, digital transformation, and customer engagement across the organisation. Mark Langsfeld serves as chair for the Insight250, allowing him to engage with market research leaders and innovators from around the world. He also serves as CEO of mTab, a pioneering technology provider for the market research industry. 
What do you see as some of the biggest corporate needs that technology can address in the next few years? 
"Probably one of the biggest challenges today's workforce has is staying focused within an increasing array of clutter and distraction. Workers are constantly being bombarded by entities trying to gain their attention. This perpetual and increasing distraction is starting to take a toll on productivity."

Ed Clarke
"To Ed's point, technology's primary driver should be convenience. The velocity, volume, and variety of data are becoming increasingly complex, making it difficult, particularly for researchers, to keep pace. Technology has the potential to collect, inventory, and manage these complex datasets, so they are easily accessible in order to help researchers do their jobs more effectively, efficiently, economically."

Mark Langsfeld
Is there a point where technology can serve as a distraction and create diminishing returns? 
"Absolutely, there are so many systems, tools, and features getting introduced to business processes that they can not only distract but really disrupt the efficacy of the business. Too many companies follow the "shiny penny" on technology advancements but don't assess how these new tools can replace old systems. It can create a lot of confusion and complexity for the end-users and ultimately the clients."

Mark Langsfeld
"If technology can reduce complexity versus adding to it, that would be super helpful. Technology may solve a lot of problems, but it continues to introduce more complexity on many levels. This is a constant challenge facing organisations."

Ed Clarke
Do you see AI replacing researchers? 
"No, not for a very long time. But Researchers need to evolve from being just "observational" by simply quoting metrics, like this measure went up by two, or down by four points, for example. Researchers need to really understand the problems they are helping solve and provide more prescriptive insights. This dimension that researchers provide will be very hard for AI to replace."

Ed Clarke
"With much research dealing with human parameters like sentiment and attitudes, you need a human to decipher and understand these sorts of dimensions, which is difficult for an algorithm to interpret and understand. AI has the ability to make strides in managing the quantitative aspects of research, but the qualitative really requires human understanding. I don't see AI replacing researchers, given the pace of change and complexity markets are experiencing today. However, I do see it as an ever-increasing important tool for researchers to rely on."

Mark Langsfeld
Are advances in technology speeding up the collection of data so much that management wants results before the proper time has been spent exploring hypotheses and analysing the evidence? 
"I see more errors in analysis and interpretation by researchers and leadership versus issues with technology or speed. All too often, leaders will be selective in highlighting information that is confirmatory of decisions already made or that they would like to make.

"This is often aided by internal staff who are hesitant to challenge leaders. Technology, as it's related to signals generation, or analysis, is only as good as the staff conducting the analysis. In order to utilise the growing amounts of signals being generated by technology, analysts need to know how to set up controls, understand inflexion points, and be willing to buck leadership's biases with hard data and well-thought-out analysis."

Ed Clarke
"While the demand for and execution of market research is accelerating, I don't believe we're at a stage where it is occurring so fast that time is an issue. There are challenges with setting up research appropriately in terms of unbiased questions and correct sampling. These are not new issues, but the pressure to conduct research faster can make these corners that can be cut to accommodate speed.

"The opportunity is providing efficiency in discovering third-party data and transforming it from raw information to visualised intelligence. This is where there can be a significant  increase in speed in which research is delivered."

Mark Langsfeld
 TOP TIP
"Spend the time to understand the business question(s) and background related to the business issue your stakeholders are solving for. This will put you in a much better position to push back when a stakeholder says they would like you to conduct some focus groups or IDI's for them. That may or may not be the optimal approach to helping them solve their business question."

Ed Clarke

"Maintain a keen eye on technology advancements, but don't get easily enamoured with them. Make sure that they serve an effective purpose in bettering your business while removing complexity or obsolete practices. Technology needs a purpose in order for it to drive success."

Mark Langsfeld
Thanks, Ed, thanks, Mark – fascinating. It is clear that as technology advances, so must the discipline to manage it so that it simplifies rather than complicates processes. As data and information become increasingly critical to understanding consumers and markets, they must be effectively managed to maximise their effectiveness.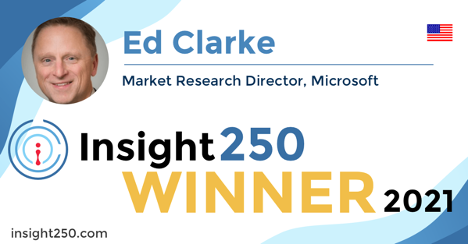 As Market Research Director for Microsoft, Ed Clarke leads the commercial research team, which provides market research consulting and strategy in a wide variety of areas, including digital transformation, go-to-market strategies, and customer engagement. Previously he served in strategy and research roles for Liberty Mutual, T-Mobile, and Starbucks.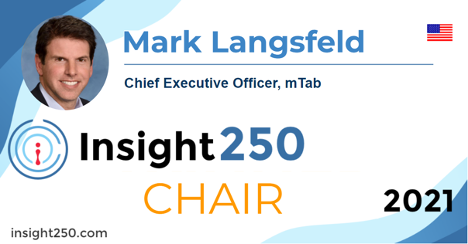 Mark Langsfeld serves as Chair of the Insight250. He also oversees the strategic direction of mTab as its chief executive officer. Mark is an expert in customer analytics, CX, and applied AI. Previously he served as Head of Product for VoiceBase and President of ListenLogic.
Senior Strategic Advisor at mTab, CEO at Insight250, Group President at Behaviorally
Crispin Beale is a marketing, data and customer experience expert. Crispin spent over a decade on the Executive Management Board of Chime Communications as Group CEO of leading brands such as Opinion Leader, Brand Democracy, Facts International and Watermelon. Prior to this Crispin held senior marketing and insight roles at BT, Royal Mail Group and Dixons. Crispin originally qualified as a chartered accountant and moved into management consultancy with Coopers & Lybrand (PwC). Crispin has been a Board Director (and Chairman) of the MRS for c15 years and UK ESOMAR Representative for c10 years. As well as being CEO of Insight250, Crispin is currently Group President of Behaviorally with responsibility for the client and commercial teams globally and the Senior Strategic Advisor at mTab.