Should researchers be held to a higher standard?
Do standards and ethics which are so important to us inside our professional lives, extend outside those lives?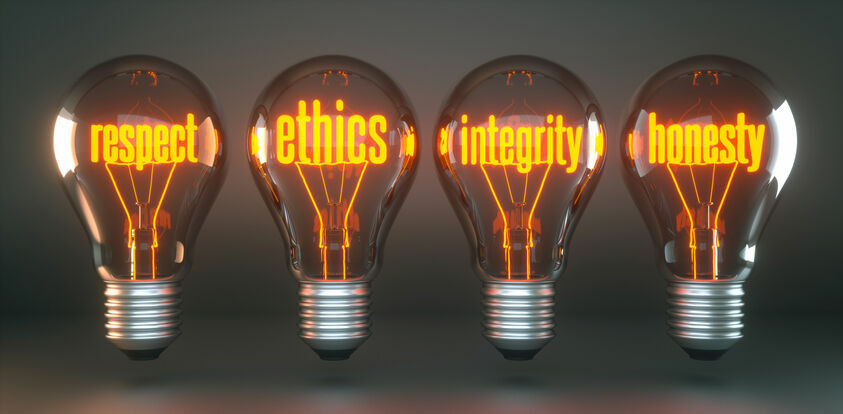 The ongoing debate around the influence of social media on modern life has turned a spotlight on some of the more unpleasant aspects of that life. Modern discourse has become harsher, fueled by distrust not only of institutions but also those that hold differing views. Conspiracy theories seem to abound, fed by an internet designed not only to make them go viral at the speed of light but also to keep many of us tightly ensconced in 'bubbles' of people who think and behave as we do. Evidence and facts seem to matter less than in the past – indeed, in the past few years an entirely new phrase has entered our lives: 'alternative facts'. In such a world, we may be forgiven for asking ourselves, "where does research fit in to all this?". The very word "research" has been given a new meaning in some quarters, signifying searching for views that support your own particular view or prejudices.
Research rigour
In the world of science "research" denotes a certain rigour. Scientists are expected not only to design their experiments with the greatest of care but also to be able to replicate their findings again and again. To them, evidence matters. Which raises the question: are market researchers held to the same standards? The U.K.'s Market Research Society certainly seems to think so – Evidence Matters is their tagline and indeed is the guiding light of their stewardship of the British MR industry. But this goes beyond just the design of our work. Our codes of standards and ethics are very explicit about how we as researchers are expected to behave. The ESOMAR Code, as well as those of all the associations serving our largest markets (the U.S., U.K., Germany, Australia, Japan and Canada being examples) make the values we hold dear as a profession very clear indeed: honesty, integrity, transparency and above all, a duty of care. That duty extends not only to research participants but also to our clients and all who use our end product.
But then comes another interesting question: do these standards, these ethics which are so important to us inside our professional lives, extend outside those lives? In many professions, the answer is a resounding 'yes' – clergy, doctors, nurses, social workers are just a few examples. If any of these is discovered to be acting unethically in their private lives, opprobrium follows them as night follows day. Why? Because they have a duty of care to society as a whole and to their fellow human beings. It is part and parcel of who they are.
Duty of care?
Does the same duty of care apply to market researchers? Should it?
There seems to me to be a good argument that it does, and it should. A researcher who relies on sound evidence to guide their stakeholders or their clients surely can't just turn around in their private lives and throw evidence to the wind. Someone who is relied upon for their honesty, integrity and transparency at work surely should not be spreading conspiracy theories around the internet. Now, there will be those who will argue that what one does in one's private life should have nothing to do with their professional lives. To a certain extent, that is true. It's certainly true in terms of the world view that we may have – the fact that you are a liberal and I am a conservative, for example, should have nothing to do with your or my profession. We are free to have our opinions and to act accordingly. But, I would argue, the American statesman, Daniel Patrick Moynihan, put it well when he said, "You are entitled to your opinion. But you are not entitled to your own facts". Researchers sign up to a set of values when they join this industry: we believe in evidence, we follow that evidence, we are honest in our treatment and dissemination of the evidence, and you can trust in our transparency and our integrity.
And therein lies the rub: you can trust in us. A market researcher continuously has to earn the trust of his or her stakeholders who are dependent on them for making key decisions. Stakeholders have to trust that you truly believe in the values that you, as a researcher, publicly espouse through your commitment to follow the codes of standards and ethics governing our industry and profession. But if that belief does not extend to life outside work, how can that trust be maintained, how can it be justified? The short answer is it can't.
The true researcher is an innately curious creature, someone who digs for and follows the evidence. Someone who, with honesty and integrity, decodes that evidence and forms a narrative that is based in it, all the while performing their duty of care.
It is no coincidence that our codes are ones of standards and ethics. Ethics are not something that you leave at the office door when you go home at night. They are at the core of who we are and what we do. And, in that respect, one could argue that, yes, we are and should be held to a higher standard.
Managing Partner at Cambiar Consulting, Editor in Chief of Research World at ESOMAR
Simon founded Cambiar in 2004 to provide strategic assistance to research and insight companies as they face rapid and fundamental change. With 40 years of guiding and managing international organizations of various sizes and stages, Simon's advice and counsel has helped many companies increase their value – to stakeholders, investors and clients.
He is an acknowledged industry leader, author and conference speaker. In addition to his role at Cambiar, Simon is also a Fellow of the Market Research Society, past Chairman of the Insights Association and Editor-in-Chief of Research World, ESOMAR's global magazine.
He holds an MA in Philosophy, Politics and Economics from Oxford University, UK, and has done post-graduate studies at both Columbia and Harvard business schools in Change Management and Strategic Management.