AI will revolutionise market research: At Bulbshare, it already is
AI was once the least exciting subject area in tech. We wanted cyborg pets and robot manservants. What we had was reliable data transfers and more targeted email marketing.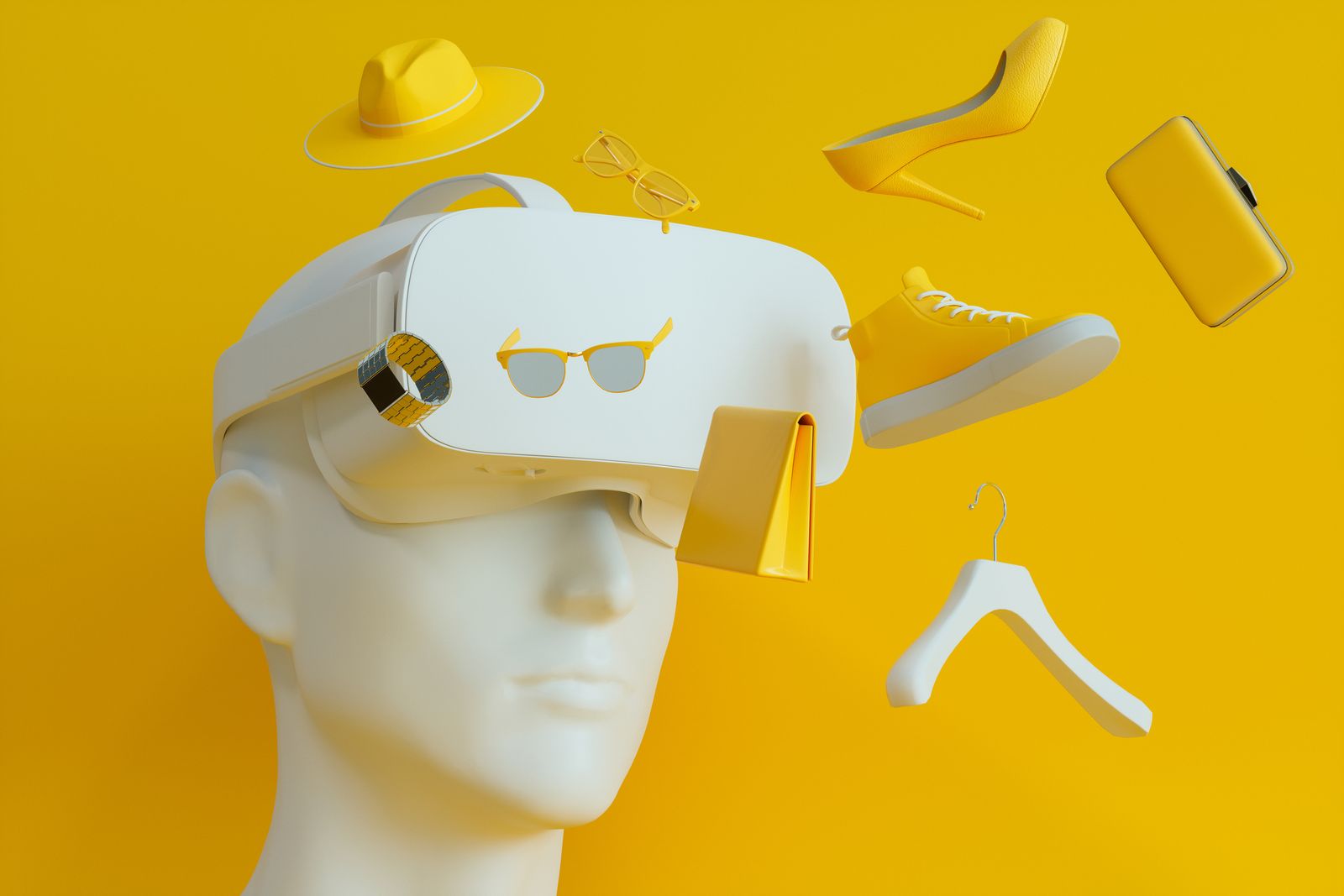 AI was once the least exciting subject area in tech. We wanted cyborg pets and robot manservants. What we had was reliable data transfers and more targeted email marketing. Sometimes though, all it takes is one innovation to create a tech tipping point. And since November, previously far-fetched inventions feel suddenly within our grasp. For those of us in the business of insight and market research, generative AI is big news.
The proof of concept 
Keeping it brief
At Bulbshare, we understand the transformative potential of Generative AI. That's why we are launching a new product that helps clients get the most out of this technology. Crucially, the bleeding-edge proof of concept we've invented will speed up the way our clients get insights from research communities. 
Our AI Brief Builder is opening the doors to a future of rapid project launches, cost and time-efficient research, and insight at your fingertips in minutes. In a world where markets turn on a dime and consumer sentiment swings back and forth with little warning, it's our job to shorten the interval between our clients asking a question – and our finding an answer to it.
48 hours in Paris. 1 proof of concept. 10s of hours saved
The process of creating the AI Brief Builder began in Paris in February at a hackathon that Bulbshare staged with major brand clients, including LEGO, consumer directors at L'Oréal, and the VP of Consumer Intelligence at Nestlé CPW. Collaborating across clients and in partnership with Bulbshare's engineering teams was key in allowing us to surface shared pain points and move quickly to resolve them.
Day one saw the team tackle the question of what business challenges could be better solved by leveraging generative AI. 
Initially, they identified three key areas in which a proof of concept could make radical strides. 
Automation and efficiencies: Can Generative AI increase our agility by improving research design and reducing the friction in launching research studies?

Depth of insight and analysis: To what extent can generative AI help us go much deeper in synthesising data and driving much more powerful analysis? 

Creating more conversational research for better UX: How can generative AI transform the research participant experience leading to richer responses and improved outputs?   
The team prioritised automation and efficiency as the aim for the first hackathon. And the result, dubbed 'magic' by clients, gives back to researchers something that is often sparse: time.
Clients provided mentorship, inspiration, and actionable advice. They fed back on new approaches the team could take and offered examples of how the solution would be applied to their operational day-to-day tasks, such as hypothesis building, methodology writing, or audience targeting. They raised discussions around privacy and data protection, which fed into Bulbshare's decision to introduce data silos that give the option to completely restrict the information fed into the AI, ensuring it is not shared with other clients or the outside world. Most importantly, they encouraged the team to think differently and stay brave.
Even now, they're feeding back on the proof of concept and its application to daily tasks, with developments to increase the relevance and range of questions and imagery to better meet client needs. Collaboration was - and is - at the heart of this innovation. 
So, what is it? 
After just 48 hours, Bulbshare developers created a way to harness OpenAI to build surveys. Rather than manually creating a survey brief, which involves writing questions, sourcing images and designing questionnaires, users could just punch in a prompt for their survey and watch as the programme constructed the whole research enquiry.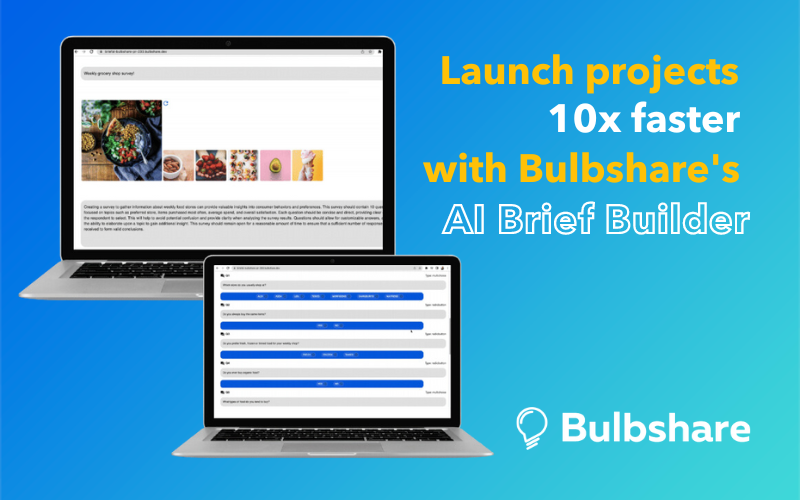 With the AI Brief Builder, researchers can:
Automatically generate images, survey descriptions, and questions for surveys

Have methodologies written up in seconds, including multi-choice questions and open-text boxes

Create projects with improved look and feel

Edit their survey before the launch

Automatically target the right audience
The implications
Slow and expensive becomes fast and cost-efficient 
The field of market research has always held a number of certainties. Firstly, it takes a long time. Gathering insights that are telling, true and rigorous is a business of questionnaire design, focus groups, and qualitative and quantitative analysis. It's scientific – and enquiries suffer when rushed. Secondly, it's expensive. Want to commission a small army of researchers to inform your next move? Not only does this involve a lot of human labour, but the value of the knowledge they deliver is enormous - and getting it wrong is disastrous. As David Ogilvy said: "Advertising people who ignore research are as dangerous as generals who ignore decodes of enemy signals."
In the 2020s, brands have had a taste of how quickly markets can shift. If your research study takes too long to produce, there's an increasing chance that the data may be obsolete by the time you serve it up. The future of insight, therefore, is knowledge delivered in real-time, accessed not exclusively through PowerPoint presentations or dossiers but also through AI interfaces. You ask a question, and the oracle responds. The research arsenal just expanded to projects launched in minutes and access to consumer insights in real time. Automation is now a critical tool in the research stack. 
AI, like consumer markets, is changing at a rapid pace. With every passing week, new opportunities have arisen, and new tools are released. In fact, it's estimated that 1,000 new AI tools were released in March alone. 
With the Next Gen Brief Builder, keeping abreast of a changeable market is simpler. With quicker methodologies, you get quicker results. In these liquid times, AI will be our oar.
Founder and CEO at Bulbshare
Matt Hay is a consumer trends expert and the founder and CEO of Bulbshare, a technology platform that helps brands collaborate with millions of people everyday to build better products and services for the world.