Research that makes a difference
How to reduce the spread of COVID-19 within primary and secondary schools.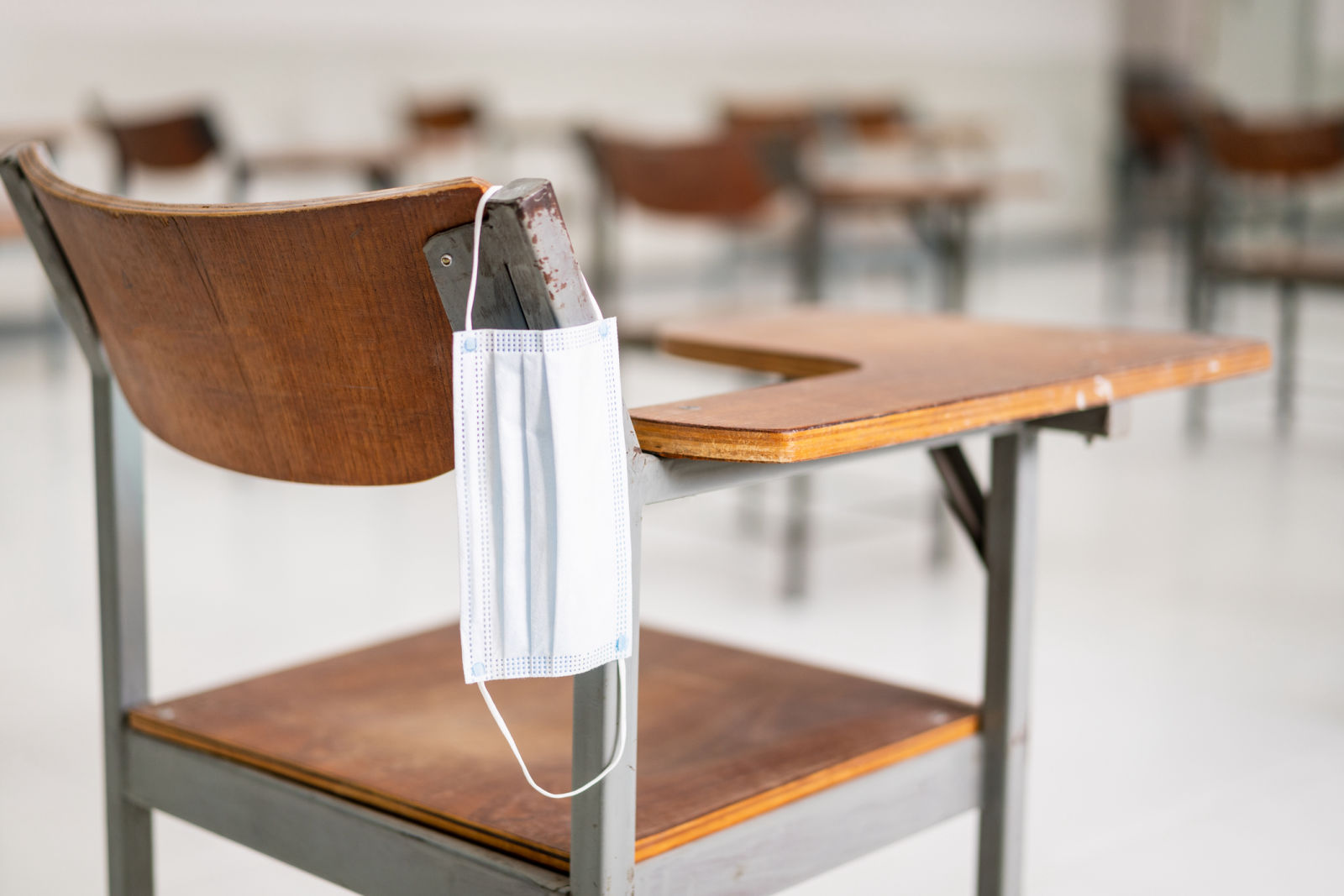 Article series
Research that makes a difference
The largest longitudinal schools research study in the world was the big winner in this year's 'Research Excellence Awards', held in London on Tuesday, 11 October, at an event organised by the Office for National Statistics (ONS).  
Professor Sinead Langan from The London School of Hygiene and Tropical Medicine took home both the 'Research Excellence' and 'People's Choice' awards for her team's work to reduce the spread of COVID-19 within primary and secondary schools.  
Collecting the award, Professor Langan said:  
"I am truly honoured to accept both awards on behalf of all my colleagues involved in the COVID-19 Schools Infection Survey (SIS) and all participants who made this study possible. These awards are a testament to a major interdisciplinary collaborative effort."  
The ONS Research Excellence Awards, now in their 5th year, celebrate the most innovative projects and promote understanding of the public good achieved from statistical research. 
Research World sat down with Professor Langan to understand more about the research which won this prestigious award.
Can you tell us a little more about the longitudinal methodology you employed? 
SIS was a multisite, prospective, cohort study conducted in a sample of primary and secondary schools in selected local authorities in England. Six surveys were planned among participating students and staff during the 2020/21 academic year, between November 2020 and July 2021.

A total of 22,585 individuals: 1,891 staff and 4,654 students from 59 primary schools and 5,852 staff and 10,188 students from 97 secondary schools participated in at least one survey. On average, across survey rounds, staff and student participation rates were 45.2% and 16.4% respectively in primary schools and 30.0% and 15.2% in secondary schools.  

Professor Sinead Langan
Why was this method chosen? 
Our study included lots of different approaches and disciplines, from clinical epidemiology to statistics to Implementation science and some nested qualitative research. This range of approaches helped address the multiple overlapping questions the study had, like not just the transmission dynamics of the virus within schools, but what mitigation measures were implemented, and what strains did this put on schools

These methods were chosen to help assess the role of schools in SARS-CoV-2 infection and transmission within school settings, and to investigate how transmission within and from schools could be mitigated through implementation of school COVID-19 control measures.  

Professor Sinead Langan
What were some of the key takeaways that the research delivered? 
SARS-CoV-2 infection prevalence (testing for current infection)  among those attending school was highest during the first two rounds of testing in the autumn term, ranging from 0.7% among primary staff in November 2020 to 1.6% among secondary staff in December 2020.  

Antibody conversion rates (testing for past infection) were highest in the autumn term. Infection patterns were similar between staff and students, and between primary and secondary schools. The prevalence of antibodies increased over the year (past infections) and was lower among students than staff. SARS-CoV-2 infection prevalence (current infection) in the North-West region was lower among secondary students attending school on normal school days than the regional estimate for secondary school-age children. 

Professor Sinead Langan
How were they acted on? 
Findings from this study were used to inform decision making about school closures and use of mitigation measures in schools as part of a wider body of evidence. 

Professor Sinead Langan
Do you have any suggestions for the industry when conducting this type of research? 
We engaged with the schools during the study and ran sessions including meet the Scientist sessions. These took a while to get going due to pandemic related challenges but were really worthwhile doing. I would recommend starting these types of engagement sessions earlier in the process.  

We planned to also do outbreak investigations as part of this study, but it was not possible due to logistic constraints. I would suggest a key focus on this early in future studies.  

Professor Sinead Langan
What were the key methodological learnings from developing this approach 
We worked together with a wide range of stakeholders without whom this study would not have been possible.  

Professor Sinead Langan
What else could this approach be used to understand 
This approach is now being used to address a wide range of broader questions around long COVID and teacher wellbeing.

Professor Sinead Langan 
A huge thanks to Professor Sinead Langan for giving us her insight into a very different view of research and a big congratulations from all of us at Research World!
Professor of Clinical Epidemiology at London School of Hygiene and Tropical Medicine, U. of London
Currently working clinically at St John's Institute of Dermatology, Guy's and St Thomas' Hospital. I joined the School in 2011 having completed my PhD at the University of Nottingham and then gained post-doctoral experience as a visiting scholar at the University of Pennsylvania.

I am currently funded by a Wellcome Senior Clinical Fellowship in Science.

http://www.orgs.dermis.net/eden

I am also co-Chair and co-founder of the REporting of studies Conducted using Observational Routinely collected Data (RECORD) initiative (www.record-statement.org).
Article series
Research that makes a difference