Revealed: UK Consumers most-loved brands
Advertorial
Who are the UK's most loved brands, and what are the factors that separate well-liked brands, from loved brands?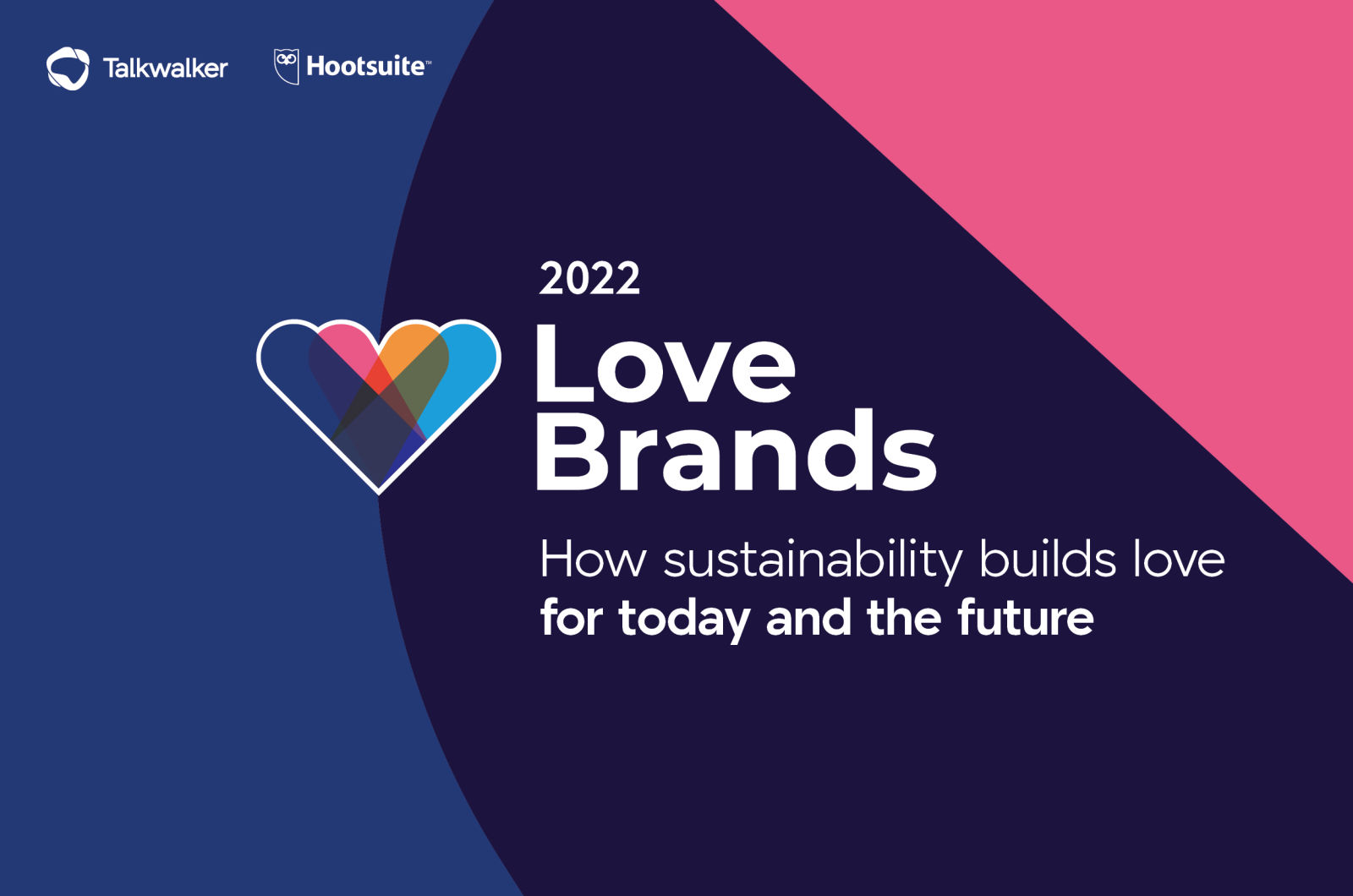 Article series
Revealed: UK Consumers most-loved brands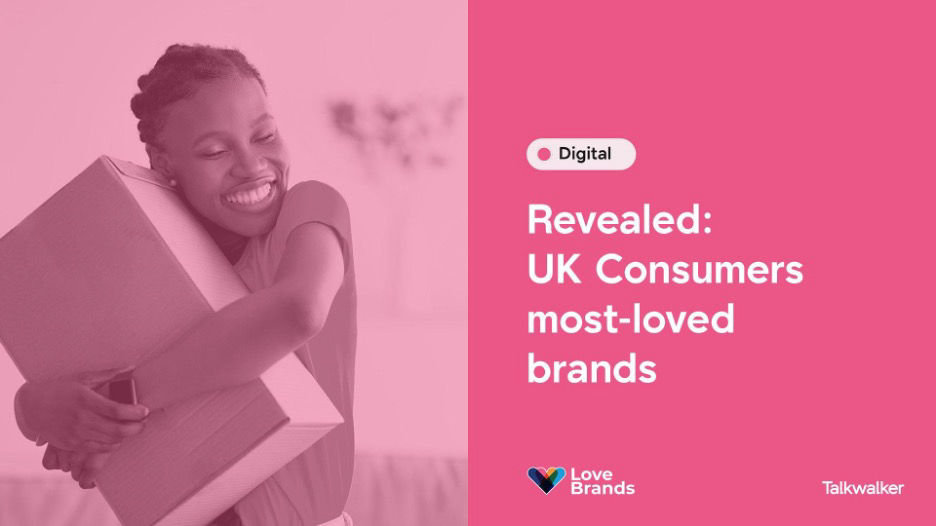 Talkwalker's Love Brands is back! So who are the UK's most loved brands, and what are the factors that separate well-liked brands, from loved brands?
The list of your top 10 favourite brands has landed - they're brands which have their finger on the pulse, carefully navigating issues of trust, consistently delivering on customer satisfaction, and building a network of consumers who are simply passionate about their brand.
Explaining to colleagues, or the C-Suite, that your brand is a loved brand doesn't in itself achieve very much. It's important to triangulate outputs (your marketing communications activity); with out-takes (what people now think as a result, such as whether they love your brand); and business outcomes (sales, share price, and alike). Luckily, being a loved brand isn't just another vanity exercise because brand love directly correlates to the bottom line, with 86% of consumers spending more on the brands they love. 
That's why being a loved brand is important - because it's reflective of the bigger picture. Our methodology moves beyond quantitative analysis to incorporate three qualitative scores - The Passion Score, The Customer Satisfaction Score, and The Trust Score. The brands in this years top ten have nailed all three. 
Take a stroll around your favourite city and you'll no doubt tick off most of the top 10 after visits to a few stores. They're brands we trust, brands we're always satisfied with, brands we have grown passionate about. They're brands we love. 
10. Hasbro 
Guess who? Hasbro! In (trivial) pursuit of the top 10, this much-loved toy manufacturer - home of Monopoly, Jenga, Twister and countless more - is proof that we still love the old stuff. 
Following in the footsteps of the likes of LEGO, Hasbro also produces toys from fan-favourite entertainment series like My Little Pony, Power Rangers and Transformers, with the respective hashtags theming heavily and contributing to the 31% positive sentiment. Customers love these characters and show them off as artwork as well as the actual toys on social media.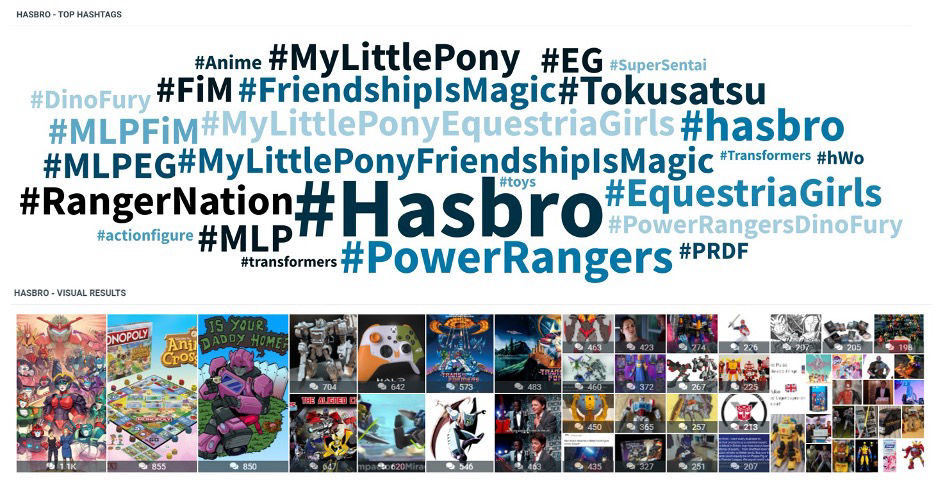 9. Lush
Walk past a store and you'll soon know about it - letting out an uncontrollable sigh of enjoyment at the aromas hitting you as you stroll by. 
Lush bath bombs are universally loved in the UK, and they received a lot of love on social media to reflect this. The most engaged post for the brand being a consumer review on Twitter. It garnered 38K engagements, with positive sentiment contributing to the 54% positive sentiment around the brand. Positive sentiment goes up to 59% when the brand is filtered down to just its bath bomb offering - truly emphasising the popularity of the product. With bath bombs particularly popular as gifts, and with younger generations, seasonal conversations skyrocket. 
8. Lacoste 
From sunglasses to trainers, you really can love Lacoste from your head to your toes. Its affiliation with Tennis is unforgettable, with Google search trends demonstrating seasonal swings.

Traditionally, many Brits will think of it as a most loved brand, and the emojis do the talking for us. Top emojis around the brand feature the tennis ball along with the crocodile and a lot of hearts (psst… that means a whole lotta love!). 
It came as no surprise that the announcement of Venus Williams as their global ambassador, covered by Outlander Magazine, was one of the most engaged results, with 4.6K interactions. The influencer strategy is one employed by a number of sports and apparel brands - largely with Nike. British tennis sensation Emma Raducanu has risen to fame after her Wimbledon successes, securing deals with Porsche and British Airways. 
7. Oral-B 
What's love without a smile? Next up we have Oral-B - A third of Oral-B conversations were around the brand's electric toothbrushes. This is a stellar example of how the integration of review sites can help leverage a brand's love factor - with people quick to celebrate their newfound love for the product. 

The 94% positive sentiment it boasts of is also driven heavily by the electric toothbrushes and the head replacements. Customers find the price point to be a great deal, with good reviews about the product from bargain hunters and gifting influencers. 
6. Nando's 
Anyone for a cheeky Nando's? Whether you like it HOT or you're only brave enough for a bit of Lemon & Herb, Nando's has become nothing less than a British institution… 
Want to full top 10? Get yourself some loving 
Those are just five of the UK's top ten most loved brands. But we've gone global! Download Talkwalker & Hootsuite's Love Brands Report 2022 to discover the full top 10 and get all insights today.
Senior Marketing Associate Northern Europe at Talkwalker
UK & Nordics Marketing Lead for Talkwalker - the leading platform for Consumer Intelligence.
Article series
Revealed: UK Consumers most-loved brands