Insights technology
The importance of innovation and leadership in insights technology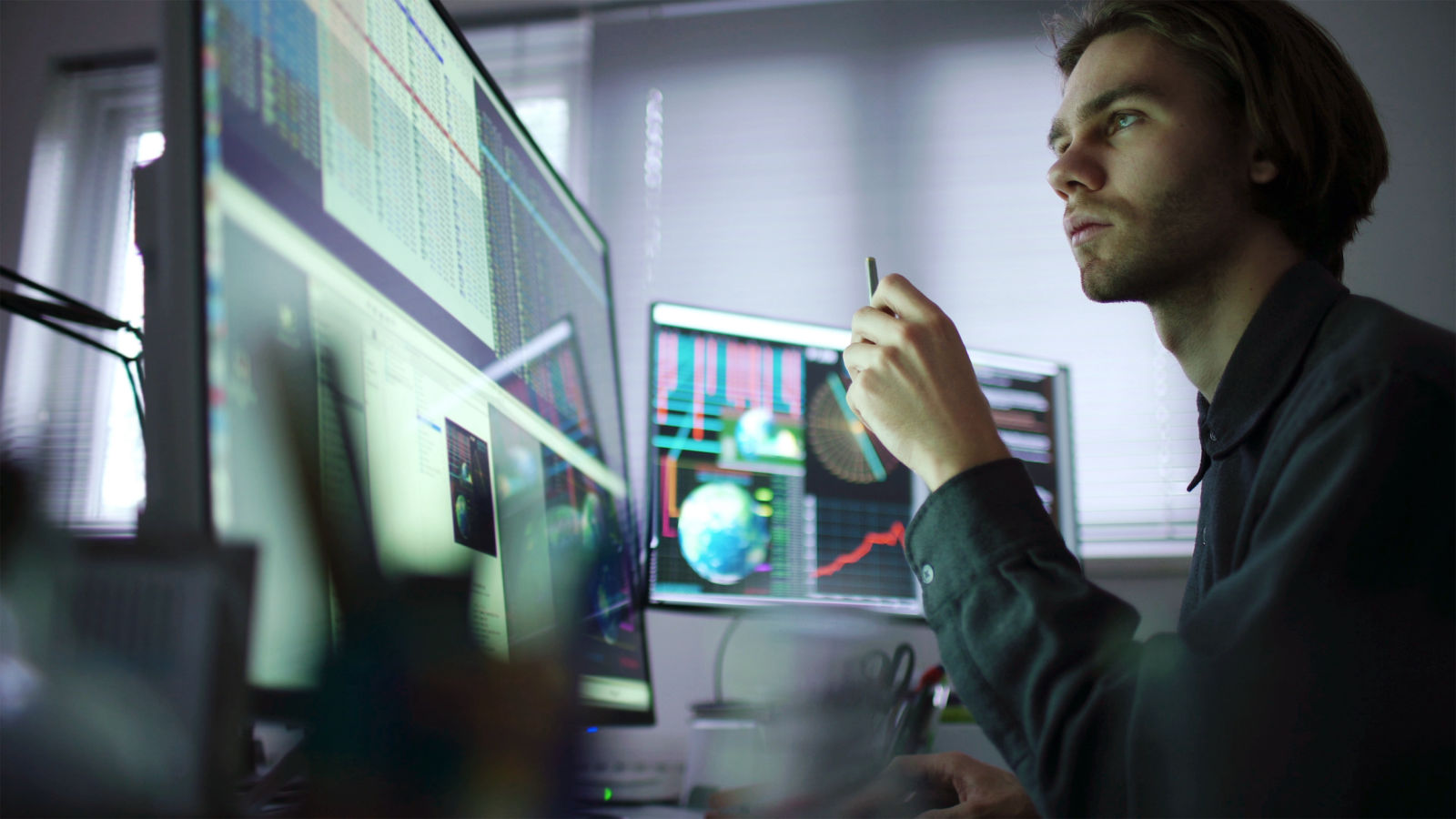 The Insight250 spotlights and celebrates 250 of the world's premier leaders and innovators in market research, consumer insights and data-driven marketing. The inaugural list was revealed last April and created renewed excitement across the industry whilst strengthening the connectivity of the market research community. 
With so many exceptional professionals named to the Insight250, it seems fitting to tap into their expertise and unique perspectives across an array of topics. This weekly series does just that, inquiring about the expert perspectives of many of these individuals in a series of short topical features.  
This edition features Kristi Zuhlke, the Founder, Board Member and former Chief Executive Officer of KnowledgeHound. Kristi has been at the forefront of insight technology innovation over the past two decades. In my conversation with her, we review not only the importance of innovation but also the key drivers of making industry advancements, from technology to leadership. 
What do you mean when you talk about insights technology?
"Many consumer patterns are tough and even impossible to see with the human eye.  With the technology available to us, we can use these tools to find hidden signals we didn't know existed. Insights technology refers to any piece of technology that surfaces new insights.  This can range from the search-driven analytics platform like KnowledgeHound to social listening platforms like Black Swan."

Kristi Zuhlke
Do you see advances in insights technology that allow us to deliver clients "better, faster and cheaper?" Can you share any examples? 
"I've seen technology deliver all three benefits to clients. Companies like Pure Spectrum deliver better panellists to clients. Companies like Toluna deliver insights faster with their self-serve platform. Canvs.ai is a great example of a technology that delivers insights cheaper, doing coding with AI versus using a human."  

Kristi Zuhlke
Are there dangers that we need to be mindful of when using technology to accelerate insights? 
"Technology can point us in the direction of patterns or anomalies, but technology cannot give us empathy and deep human understanding. As researchers, it's our job to humanise insights." 

Kristi Zuhlke
Will technologies such as AI replace humans in the research process? 
"AI may be able to replace humans in the creation of data, pointing us in the right direction, or speeding up analysis. There is a limit to what AI can do in the process, but it has tremendous benefit for helping us through the process and ending up with something greater than we could have achieved without it." 

Kristi Zuhlke
You've always been at the forefront of insights technology; do clients need to be brave to lead in the adoption of new tools? How can they minimise risk when being at the forefront of innovation? 
"We all need to be willing to try something new so that we evolve. Small-scale testing is a great way to lean into technology solutions. From my experience, it's been more of the market research suppliers that are hesitant than the clients and brands themselves. As suppliers, we need to be leading the way with technology, and those that don't will be left behind." 

Kristi Zuhlke
Which countries and companies do you see innovating and leading in the development and deployment of insights technology? 
"It's less about the company and more about the insights leader. In a large confectionery company I've worked with, EMEA has been adopting technology rapidly as they innovate their insights function while other regions are much further behind. The key difference is the leader. I've seen an "older" company use the latest in technology and a "new age" company use old methodologies.  It comes down to leadership." 

Kristi Zuhlke
What do you see as the next big disruption in the insights space? 
"We really need to be nailing down making connections across datasets. There are too many disparate datasets we are using and so many opportunities to connect them. Once this is figured out, this will unlock new ways of finding insights we haven't seen before." 

Kristi Zuhlke
Hot Topic
This month saw us celebrate International Women's Day. Do you feel we are making enough progress in the industry to be diverse and inclusive - what more should we be doing? 
"There is always room for improvement. This is all about the pipeline of candidates that we have applying for roles. You always hire the best candidate.  But making sure you give yourself a chance to review diverse candidates is critical. When we look at the list of resumes that hit our desk, what percentage of them represent the diversity that we need in our organisations?"

Kristi Zuhlke
Top Tip
There is almost always a possibility to pilot technologies so don't skip out on the opportunity to understand how they can add real value due to a price point, just ask for the pilot.

Kristi Zuhlke
Thanks, Kristi – some insightful views as always - this confirms to me the importance of not just the technology but the bravery of leaders to effectively embrace and then execute. For anyone that didn't read it, Fiona Blades, Danny Russell and Peter Markey did a great article for the Insight250 series on the Importance of Bravery. 
As always, let me know what topics you want me to cover next and whom you want me to interview. Thanks, everyone.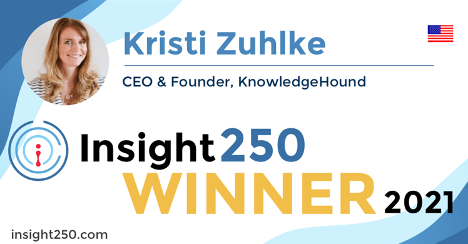 Kristi Zuhlke has spent the last 17 years in market research and insights. She started at Procter & Gamble, leading insights for billion-dollar brands like Gillette and Always. Her passion for technology and the industry led her to found a search-driven analytics platform, KnowledgeHound. After serving eight years as the CEO & Founder, she has transitioned to being a Board Director and now consults for market research companies helping them launch technology products to their clients.
Senior Strategic Advisor at mTab, CEO at Insight250, Group President at Behaviorally
Crispin Beale is a marketing, data and customer experience expert. Crispin spent over a decade on the Executive Management Board of Chime Communications as Group CEO of leading brands such as Opinion Leader, Brand Democracy, Facts International and Watermelon. Prior to this Crispin held senior marketing and insight roles at BT, Royal Mail Group and Dixons. Crispin originally qualified as a chartered accountant and moved into management consultancy with Coopers & Lybrand (PwC). Crispin has been a Board Director (and Chairman) of the MRS for c15 years and UK ESOMAR Representative for c10 years. As well as being CEO of Insight250, Crispin is currently Group President of Behaviorally with responsibility for the client and commercial teams globally and the Senior Strategic Advisor at mTab.